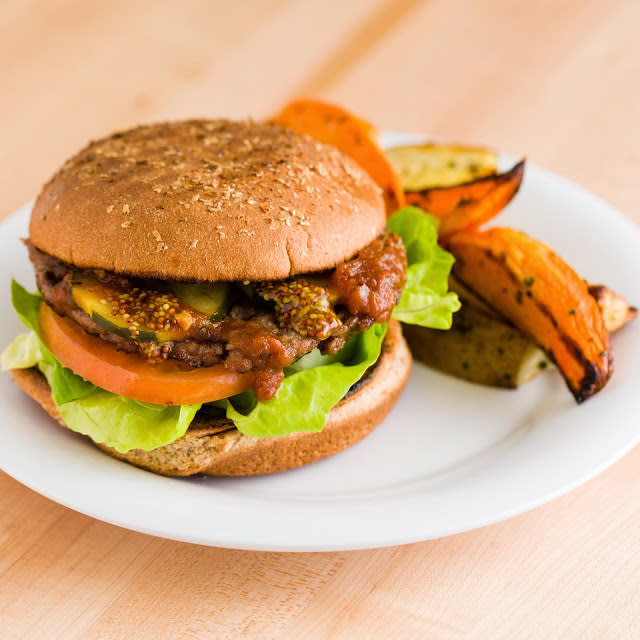 This week's spotlight took us to one of Down Town Provo's newest restaurants, The Spoon located inside the Nu Skin Innovation Center. Though this restaurant is located inside Nu Skin it is open to the public! The food is wonderful tasting and designed to be healthy. The whole menu was designed with nutrition and caloric intake in-mind. Because everything is made fresh in-house it can be adjusted for any dietary restriction. They even make the flat-bread and sauces from scratch! The best part is that they don't sacrifice taste or amount for heath. They use fresh nutritious ingredients to start with and prepare them in a way that is good for your body.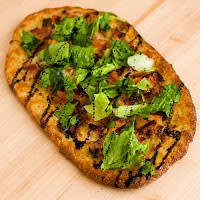 We tried the BBQ Chicken flat-bread pizza. It's topped with chicken, black beans, peppers, onions, green chile's, cheddar, and house-made barbecue sauce. There home made barbecue sauce was amazing, it has something special in it that gives it a little extra kick that really made the whole pizza. You can even get the flat-bread in whole wheat or gluten free if you need. We then tried the Roasted Tomato Mac and Cheese and the Wasatch Burger. 
That's right a healthy burger! The patty is made out of grass-fed beef. It is topped with whole grain mustard and roasted tomato ketchup (both made in house), fresh cucumber pickles, butter lettuce, tomatoes, all on a whole grain bun. This burger tasted great and was filling, with out the feeling of being to heavy. It cam with the best roasted potato wedges of my life. They were so good! The Mac and Cheese was the perfect lunch option. I don't know about you, but I think adult versions of Mac and Cheese are one of the greatest gifts food ever gave mankind. But that might just be me. This particular offering is made with brown rice pasta (penne), herb-roasted tomatoes, and a guiltless cheese sauce. To finish off our meal we had some Apple Cinnamon Frozen Yogurt.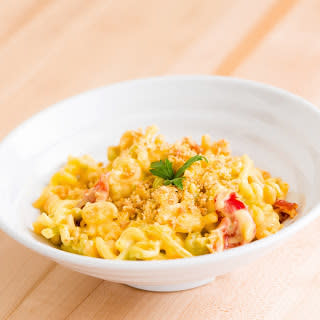 We asked what the inspiration for the name of the restaurant came from. We got two answers, first there is this one piece of art hanging in the north part of the restaurant. If you walk by it the right way it looks like the curve of a spoon. The other answer comes from how important spoons are to Nu Skin. When the company first started people would bring whatever jars they could find and spoon out their product. Both are fun stories and add a little spice to the restaurant itself.
The food part of our trip to The Spoon was great, but we also really enjoyed getting to know the chefs and staff as well. The Executive Chef Wendy Hunter lives in Springville. She graduated from Salt Lake Community College Culinary Arts Program and has worked for hotels, country clubs, and conference centers prior to finding her way to Prove and Nu Skin. She was the first woman ever to receive the "Chef of the Year" by the Beehive Chef's Association. Chef Chris Straughan comes from Canada. He has been working in kitchens for years and started when he was fourteen. He started his professional career at the Banff Springs Hotel in Alberta and later was part of a culinary student exchange program in Zurich, Switzerland. These two chefs have know each other for over nineteen years. We also met with Karie Odell, who was so much fun to get to know. She has worked as and Event Planner and Food and Beverage Director. She is a certified wedding planner and has had her own event planning business for eight years.