"Are you ready for a baked potato to blow your mind?"
Said one employee when I asked him to describe SPUDS, a new restaurant in South Provo. SPUDS takes an ordinary food item, the potato, and makes it extraordinary.  Specializing in baked potatoes, SPUDS also does potatoes mashed, fried, and even whipped into cheesecake form!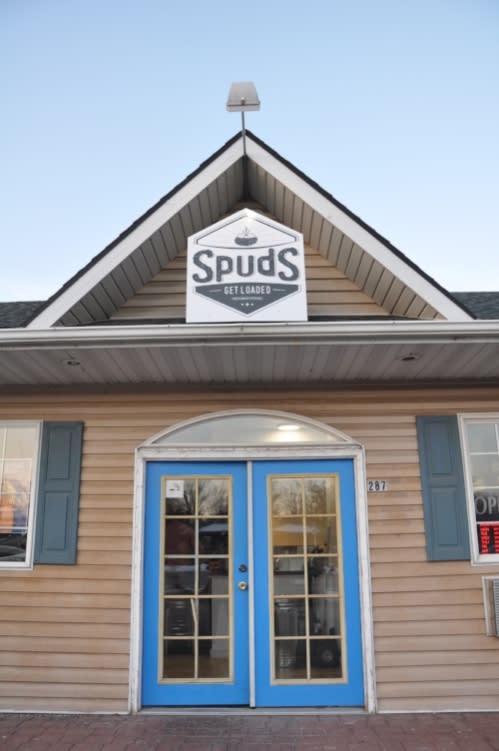 The story behind SPUDS could be summed up with the word "uncommon". About to graduate with an engineering degree, Gary Kinross wasn't ready to live the common 9 to 5 life. Instead, he decided to start a food truck, but not just any food truck. He bought an old school bus and transformed it into a mobile kitchen. Gary also decided that he didn't want to serve the usual food truck food like burgers, sandwiches or pizza. Instead, he chose to serve potatoes. The food truck was successful but Gary wanted a place where he could serve his tasty potatoes all year round. Thus, SPUDS the restaurant was born.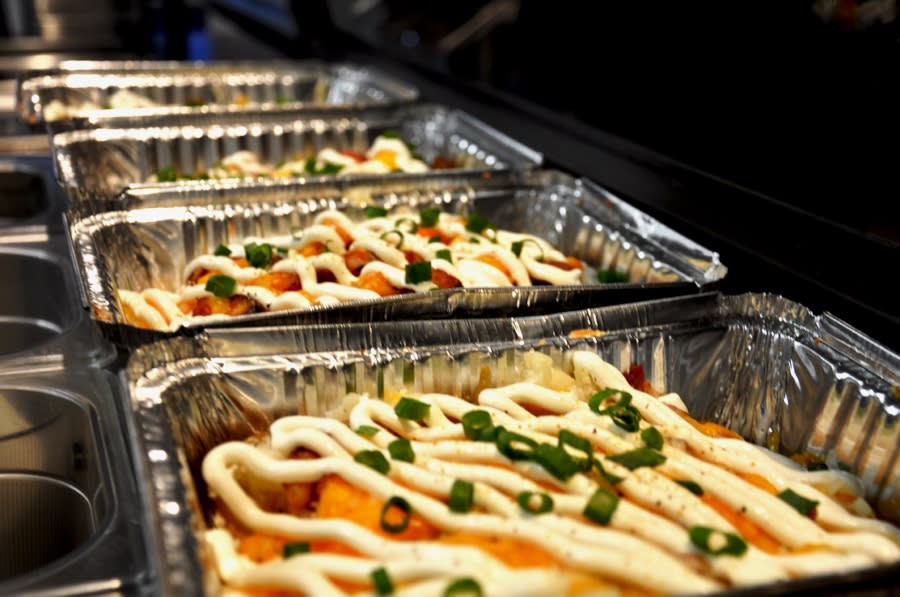 At SPUDS, everything is made to order, nothing is frozen and everything is gluten-free. To order your potato delight: First, choose how you would like your potato: baked, mashed or fried. Then choose what meat you would like on your potato. My personal favorite is the Centaur which combines the Bacon Bandit and Miss Piggy, a meaty and delicious combination of bacon and pulled pork. Other options include Buckin' Buffalo (chicken and buffalo sauce) and the new O'Dilly's Philly (ribeye with grilled onions, green peppers, mushrooms and provolone). After that, you have your pick of various toppings. Try it fully loaded with cheese, butter, green onions and sour cream. Want more? Push your potato over the top with banana peppers, olives and jalapenos.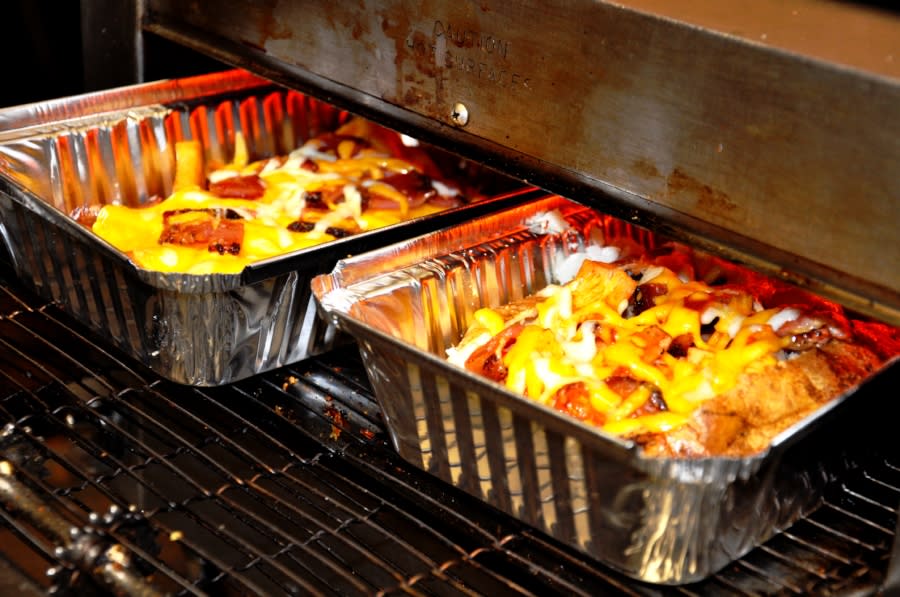 Once your potato is finished, you will sink your teeth into the best baked (or mashed or fried) potato of your life. The toppings are well balanced with each bite having the right amount of cheese and sour cream. The potato skins are crispy and flavorful with salt and rosemary. The meat is well cooked whether it's thick pieces of bacon or juicy chicken. It will fill you up leaving you satisfied with your delicious meal.
But if you happen to have more room after your potato, I highly recommend getting one of their drinks or desserts. The sweet potato cheesecake is a huge hit!
So forget what you think a baked potato is and head over to SPUDS today!
If you go:
Address: 287 E 300 S, Provo, UT 84606
Hours: 5-9pm M-Th and 5-10pm F-Sa
My recommendation: Try the baked Centaur fully loaded with root beer from the tap