For today's Restaurant Spotlight I paid a visit to our friends at Joe Vera's, which is located right next door to our Utah Valley Visitor's Center on Center Street. I was able to sit down with owner Salvador Lara, who was kind enough to tell me all about the history of this famous Provo eatery.
Joe Vera's is a legendary Downtown Provo restaurant that has been serving up delicious, authentic Mexican food ever since Jose Veras first opened it in 1978. Salvador has worked here for many of those years—he actually started as a dishwasher back in the 80s! From his beginnings as a dishwasher, Salvador worked his way up to a cook, a server, and then finally the owner in 2006.
Salvador's love for his restaurant is evident in his demeanor as he speaks about some of his favorite Mexican dishes offered at Joe Vera's. "El Bandido" is one of the best sellers, which can be seen in the picture below. El Bandido is a flour tortilla covered with refried beans, diced onions, bell peppers and green chiles, served under a layer of broiled cheeses, jalapeño peppers,lettuce, guacamole and sour cream. Need I say more?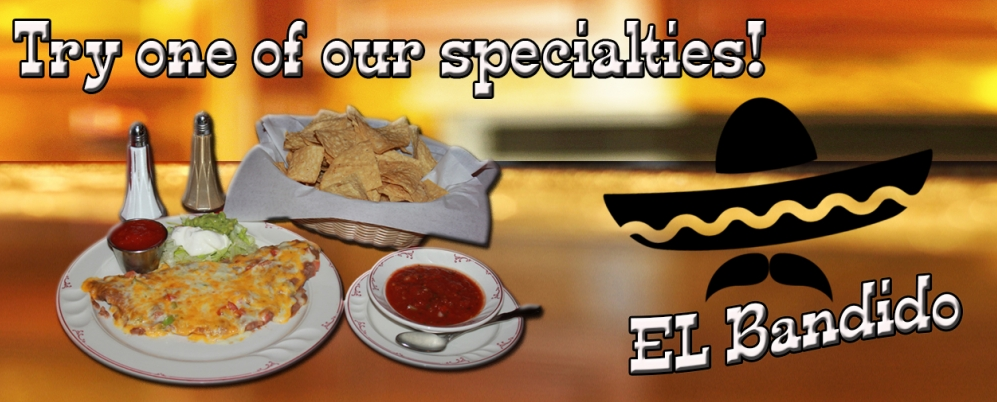 Other favorite dishes include the Carne Asada Burrito, Carne Asada Platter, Fajitas, and Tacos. The Fajitas and Tacos come with several different meat options, including chicken, beef, pork, and shrimp. And of course, no Mexican restaurant would be complete without chips and salsa. Fortunately, Joe Vera's chips and salsa are famous, and you'll understand why once you taste the chips for yourself. If drinks are more your style, Joe Vera's offers an extensive liquor menu as well, including beers, wines, cocktails, and margaritas.

Make sure to stop by Joe Vera's soon, because Joe Vera's is offering a special promotion for all of our faithful blog readers. All you have to do is snap a selfie inside the restaurant, post it on Instagram with the hashtag #VisitUtahValley, and then you'll receive a FREE appetizer with the purchase of two entrees. How great is that? All I have left to say is this: Eat at Joe's. 

Click here to see a great video review of Joe Vera's. 
If you go  
Joe Vera's is located at 250 W Center St #100 in Provo.
Hours: 11 AM-10 PM, Monday-Saturday.
Remember to tag a selfie on Instagram with #VisitUtahValley for a free appetizer