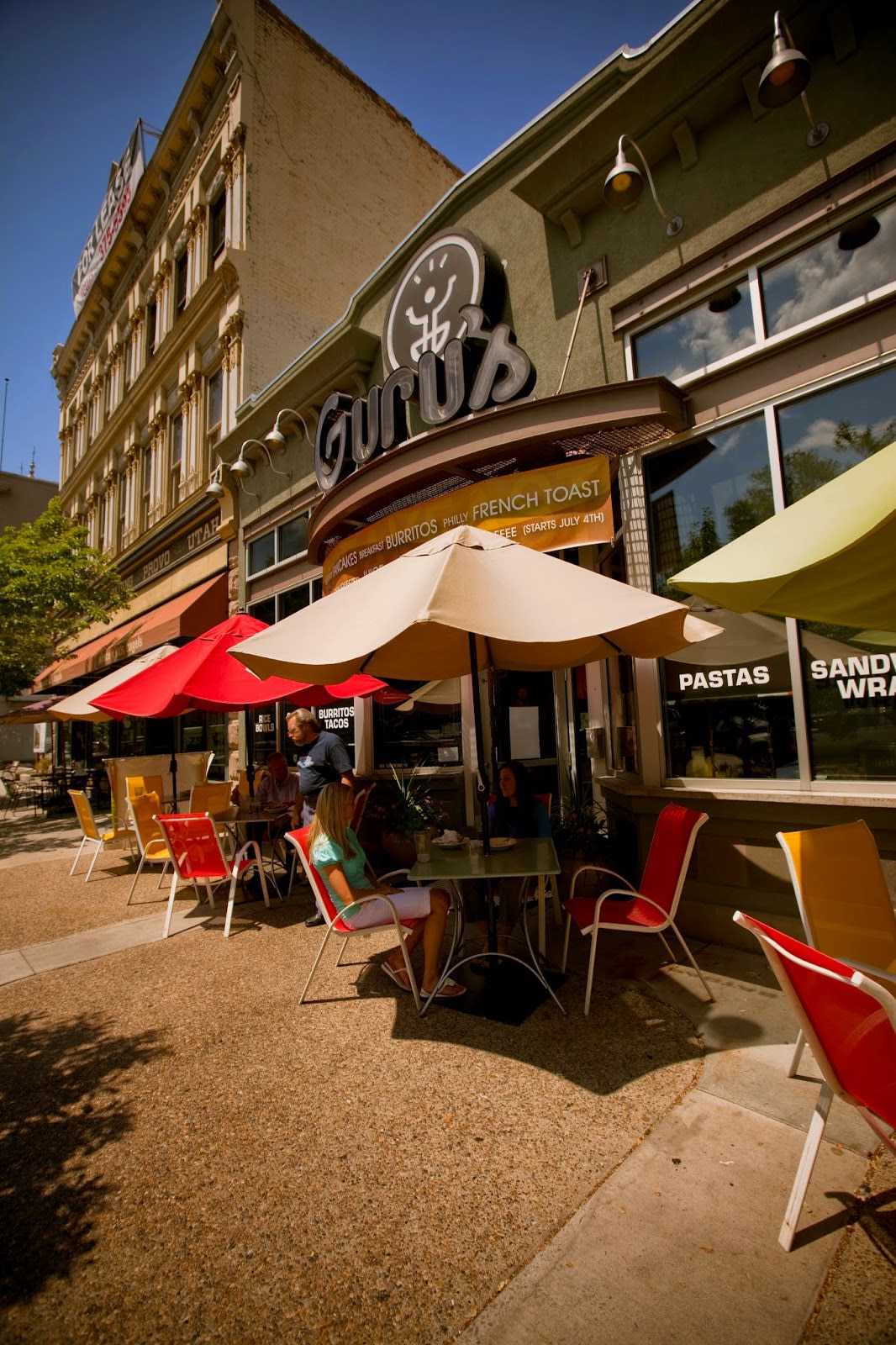 We love Guru's and know you will too. It is located in Downtown Provo at 45 East Center Street. At Guru's Cafe you can fill your belly with healthy, affordable gourmet food. Not only is the food amazing at Guru's, but the atmosphere is worth coming in for. They have everything from murals on the walls to metal sculptures hanging from the ceiling. They even have live music performed once a week.


Let's talk food, this place is delicious. All their appetizers are great, but no trip to Guru's is complete without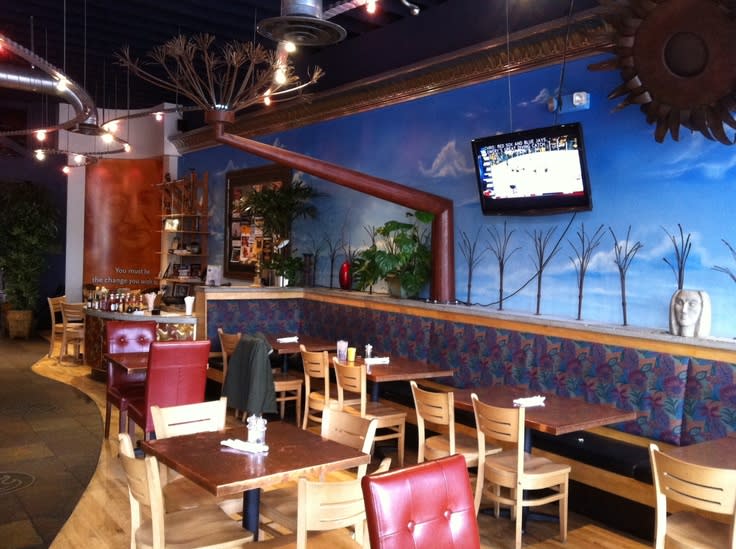 some of their sweet potato fries with Southwest fry sauce. They are cooked to perfection and are the perfect mix of sweet and savory. The fry sauce has a little extra kick to it that really adds to the sweetness of the potato. Guru's is a great place to take everyone, they have vegetarian options, pasta and rice bowls, burritos and tacos, soups and salads, wraps, and sandwiches and pizzas. Their soup of the day never disappoints and the salads are fresh and filling. If you are looking for breakfast try the Philly Phrench Toast, whole grain bread stuffed with cream cheese and coated with an almond cornflake batter. They serve it with strawberry syrup or real maple syrup. Or you can try the cowboy benny, fresh buttermilk biscuit topped with 2 fried eggs and bacon, all smothered in sausage gravy.