If you have visited Temple Square or City Creek Shopping Center in Salt Lake City, you have probably seen the beautiful Blue Lemon restaurant on South Temple. But did you know that there is a location in Highland, Utah? I had never been to Blue Lemon before so I was excited to do a spotlight on them.
Blue Lemon describes themselves as a restaurant serving "pure clean food with a twist". With fresh ingredients and entrees made to order, your stomach will thank you! Even their drink station is health friendly. Try one of their tasty Stubborn sodas with no artificial sweeteners, high fructose corn syrup or azo dyes.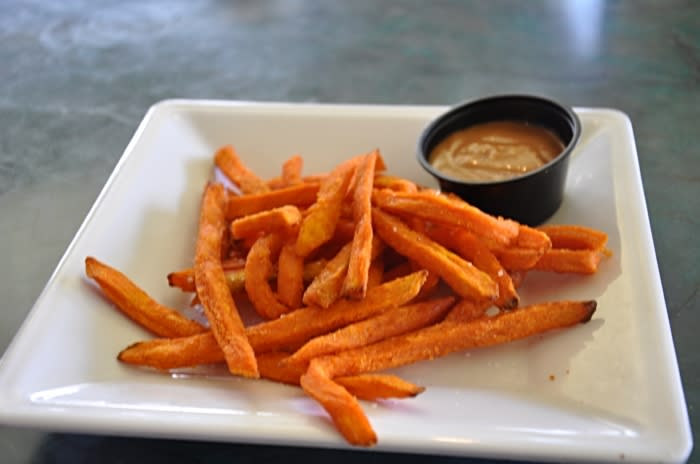 We started out with appetizers. The sweet potato fries were delicious! Soft but not mushy. I loved the dipping sauce that came with them. It was sweet with a tart kick to it. We also had the artichoke spinach dip. I am honestly not a huge fan of artichoke dip but this one was really tasty. It came with flatbread and vegetables to satisfy the carb lover and the veggie lover.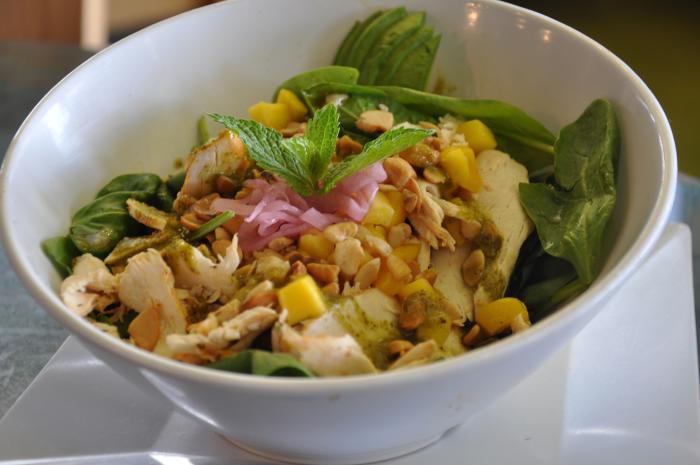 We were recommended to try the mango mint chicken salad. It sounded like a strange combination but the execution was on point.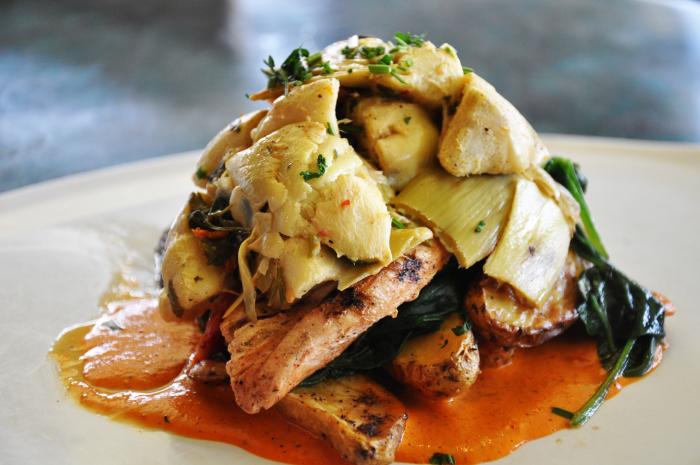 The artichoke and tomato chicken was my favorite. The flavors meshed so well together. Tender, seasoned chicken placed on crispy fingerling potatoes and topped with tender, flavorful artichoke hearts. And it's gluten free!
Overall, I was blown away by the quality and deliciousness of Blue Lemon's menu. But Highland's Blue Lemon doesn't only serve scrumptious food, it also has a lovely venue upstairs for a wedding or a business meeting.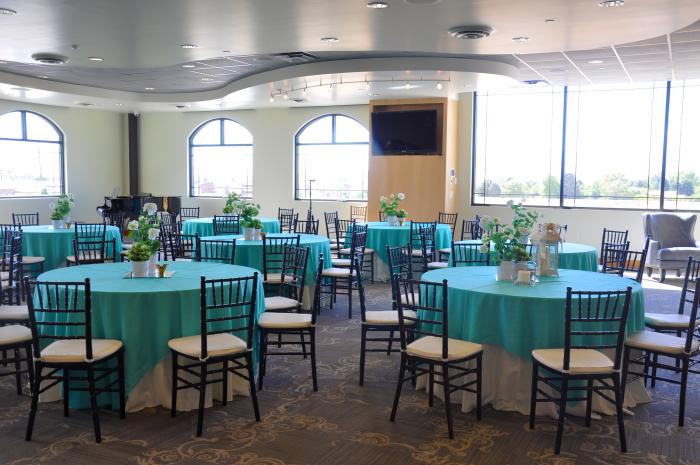 The Blue Room is 2600 square feet of modern and beautiful event space. Holding up to 150 people, this venue is perfect for a wedding luncheon, small reception or a business meeting. They have even had a prom in there! The room has a beautiful view of the Alpine Valley and Traverse Mountain. The room comes with a grand piano, seating areas and a media system including a 55 inch television.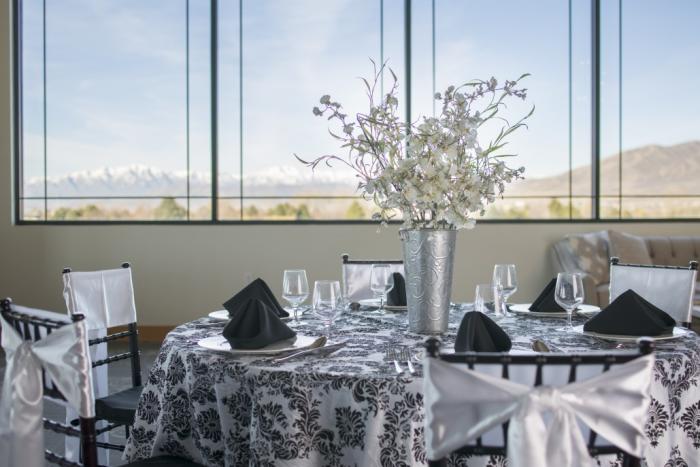 Photo: Blue Lemon
The Blue Room is catered by the Blue Lemon restaurant. There are a variety of catering options from salad buffets to plated meals. Alcohol can be served in the Blue Room. For weddings, you are welcome to bring your own cake or choose one of Blue Lemon's cake options.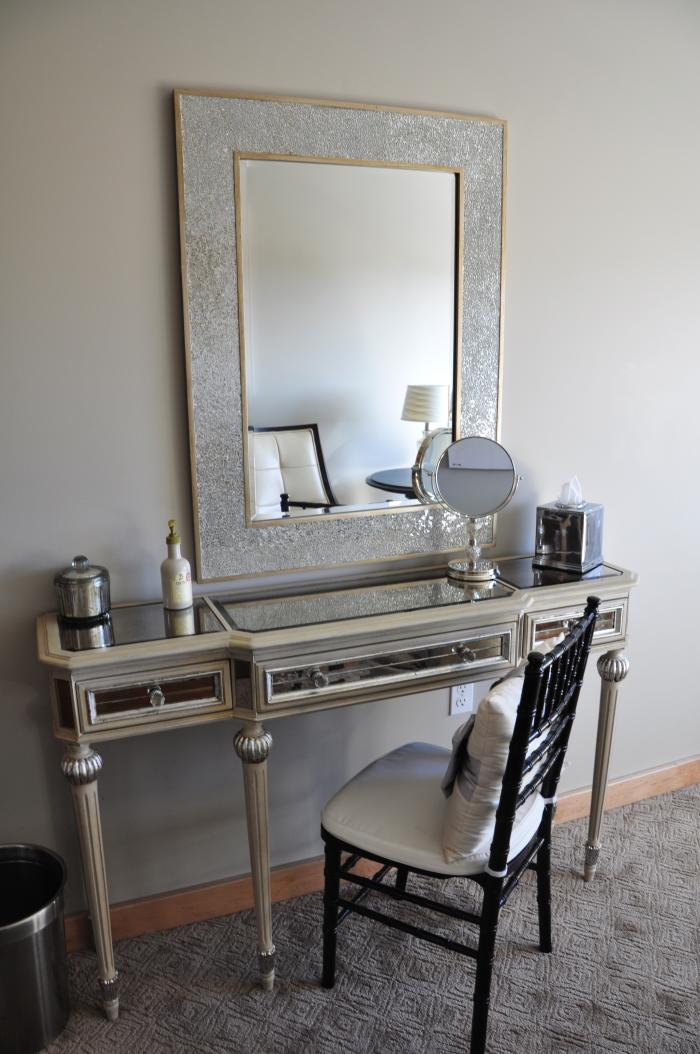 There is a bride's room where brides can freshen up during wedding events. 
If you go:
Address: 11073 Alpine Hwy, Highland, UT 84003
Hours: M-Th 8am-9pm, F-Sa 7am-10pm
For more information about the Blue Room, check out their website or contact Heidi at 801-472-7041