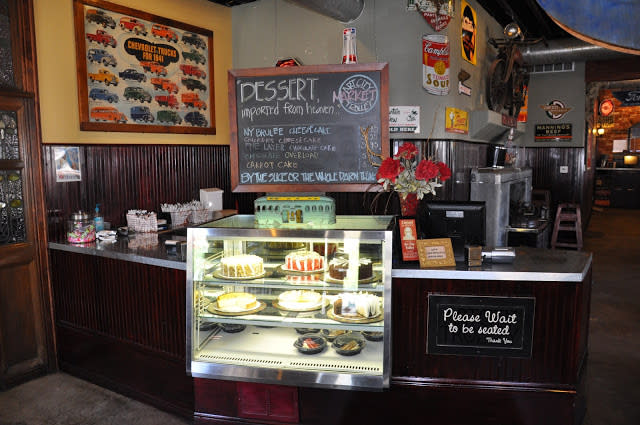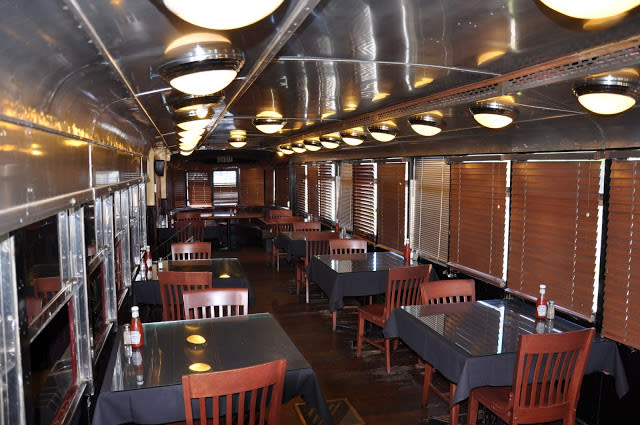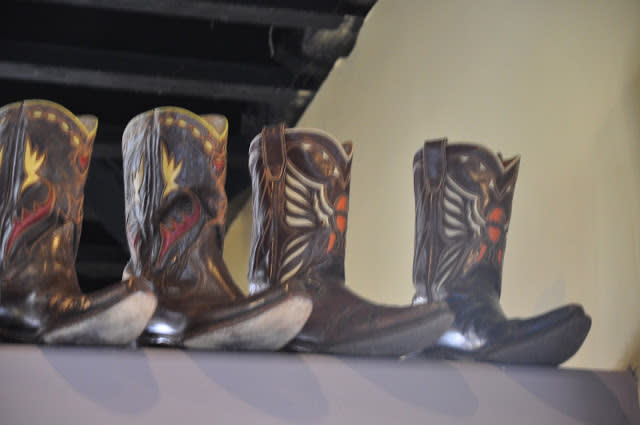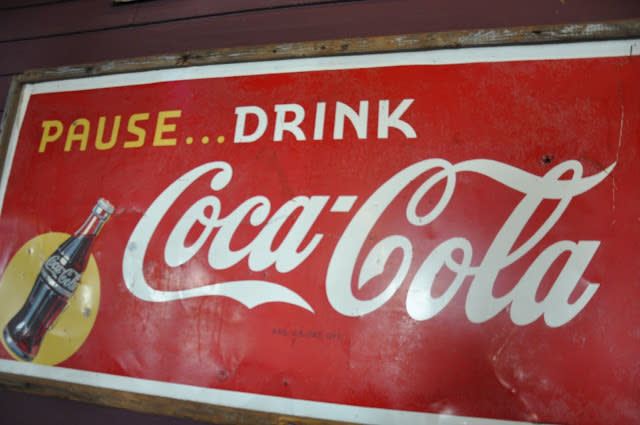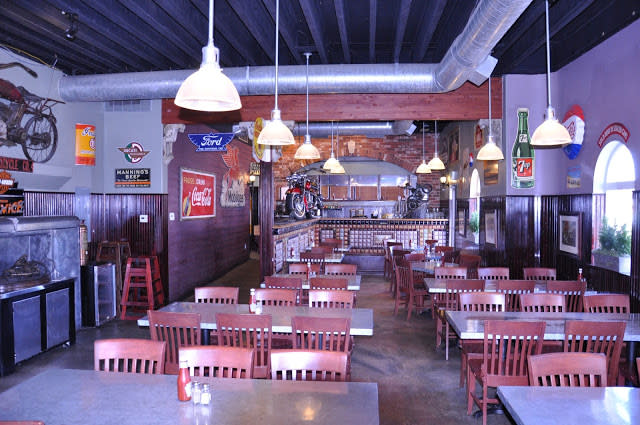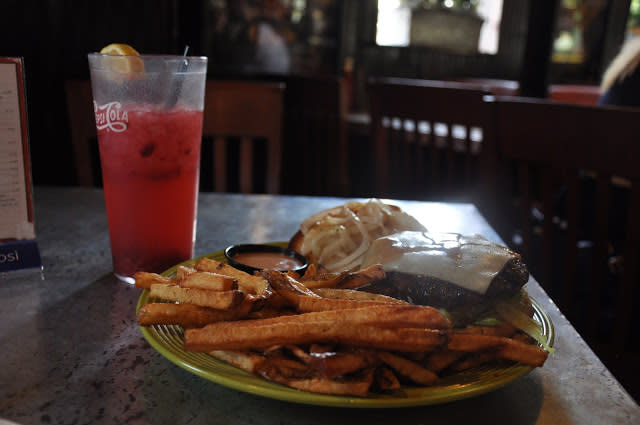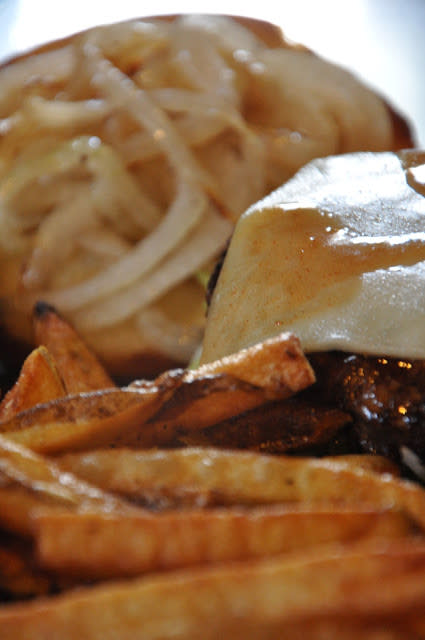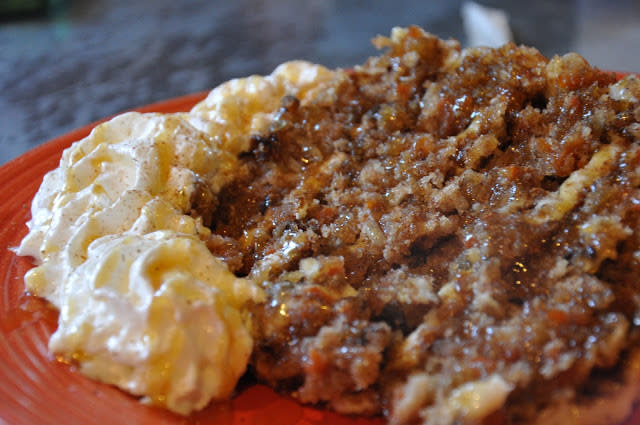 Located in Springville, this chic, trolley-themed, hometown original is worth the hype we've been hearing over this place! We met with J Sherman who gave us the inside scoop on the restaurant.
1.

       

What makes Art City Trolley so unique? (As if you don't pick up on it when you pull into the parking lot of the restaurant…)

It all started when a New York Trolley car from the 1930's was brought to Salt Lake for public transit. The trolley car was retired and turned into a little diner almost 20 years ago. It only stayed this way for a few years before an expansion "trolley station" was added onto the trolley, making it a fuller sized restaurant. Art City Trolley is full of memorabilia décor, bronze artistry from world famous artist Jeff Decker, and food that is made fresh and delicious.
Their food is made in the restaurant from scratch, including the fries which are hand-battered in the restaurant. The fries deliver a delicious flavor that will make those taste buds soar! The artwork and piece that decorate the walls are full of collectable items, including collectible bikes. The bronze artist, Jeff Decker, hand makes bronze into fine art. The restaurant houses some of this art which, according to his website (jeffdeckerstudio.com), portrays his sculpture style of 'pure reincarnation of personal emotion.' The art adds personality, passion, and style to Art City Trolley.
Still a family owned restaurant, Art City Trolley attracts regular return customers with its warm environment and wonderful menu.
2.

      

What is the staff like at Art City Trolley?

We asked management what it was like working there, to which was said, "Art City Trolley is proud to offer premium service in a comfortable and casual manner. We pride ourselves on having fine dining like service. We take care of our staff and they like it here. You don't have to worry about coming in and seeing different faces on every visit; a lot of our servers stay for years giving our staff a very low turnover!  On one occasion, we were walking guests out to their cars with umbrellas in a rain storm. This is just one small example about the kind of people we have working here."
3.

    

What are some of signature menu items here at Art City Trolley?

"We have great burgers, quesadillas, ribs, and wings, but our customers love the salads. We are also famous for our desserts, like the giant carrot cake (pictured above)." I tried their wing burger with fries. I'm not lying when I tell you it was one of the best things I've ever tasted! Every bite was a delight and the fries lived up to every hope and expectation. They are covered in a delicious batter and dunked in the perfect fry sauce. The burger had just the perfect amount of wing flavor, crisp onions, and great bread. The dessert wasn't so much a carrot cake as it was a slice of heaven. They fill the cake with other spices and flavors to make the dessert more like a carrot caramel delight! As if it weren't enough, the frosting is delicious and the size is huge! MMM, what great food! (I will definitely be returning.)
4.

 

Has your great menu brought in any celebs?

We had Jesse James in just a few weeks ago. We've have Jeff from the Bachelor and even Sandra Bullock!
5.

      

It sounds like Art City Trolley is a Springville favorite. Do you get involved in the community in any way?

Yes! We do a lot with schools and with the community.
The Art City Trolley also hosts big parties for companies (especially motorcycle and bike companies in the past), and even some weddings. This restaurant is a great tourist attraction; a great place to stop and explore, eat and enjoy! Art City Trolley is open for lunch and dinner. Visit their
website
to see their menu or their
Facebook
page for hours and more.