Payson Lakes
Throughout Utah Valley, community pools are now open, city festivals have begun, and snowmelt is low enough for mountain roads to open. One of the valley's best summer roads for finding adventure is the Nebo Loop. This road is a National Scenic Byway and one of the best places for recreation in Utah County. This loop continues to be a beautiful place to hike, fish, and see wildlife. Favorite stops along this route include the awe-inspiring Grotto Falls, Maple Lake, and the red-rock hoodoo hiking area of Devil's Kitchen. I recently brought my family and some friends up this loop to enjoy one of the best stops - the Payson Lakes.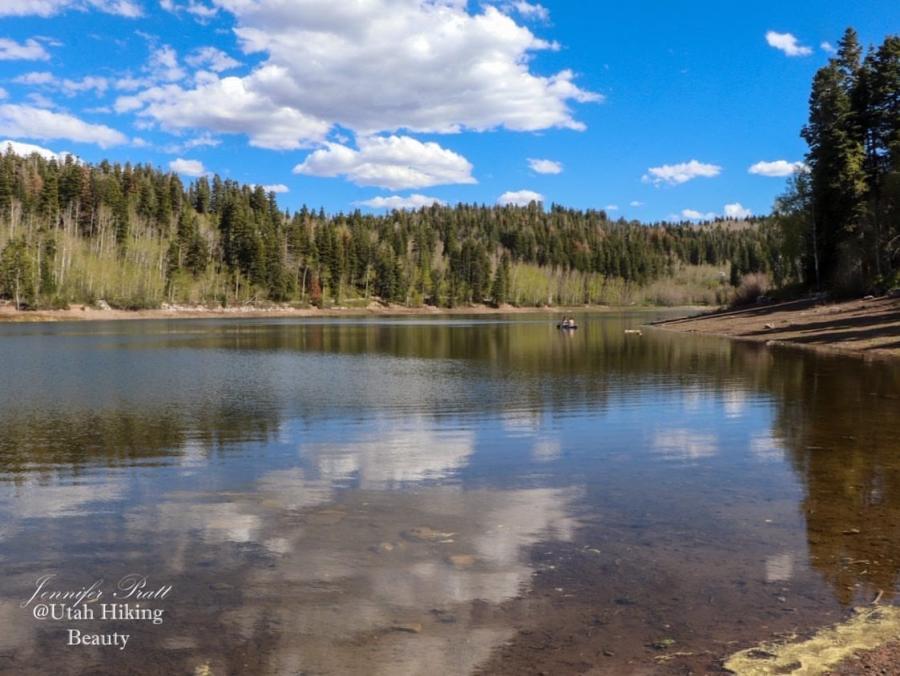 Photo Credit: Jennifer Pratt
Surrounded by pines and aspens, these lakes have walking paths, bathrooms, and picnic tables that make it convenient for spending the day. For those with kayaks or paddle boards, these lakes can all be a great spot for playing in the water. During our visit, we decided to take turns kayaking on the smallest lake, McClelland Lake, while those not kayaking enjoyed splashing and playing along the shore.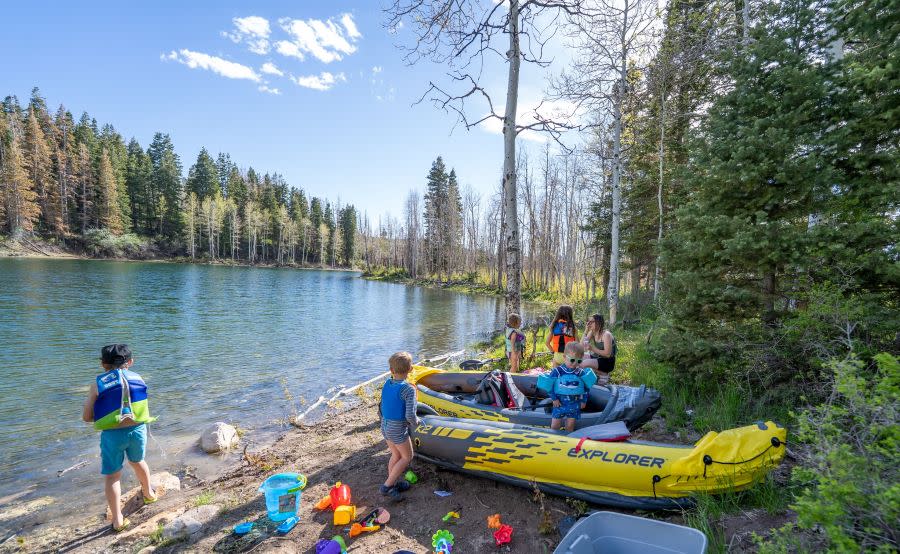 Before leaving, we made sure to stop in at the East Reservoir. With its paved walking trail and stunning mountain views, this lake is the perfect place for anyone to come and unwind. And at night - don't miss it - these lakes provide a beautiful location for viewing the night sky.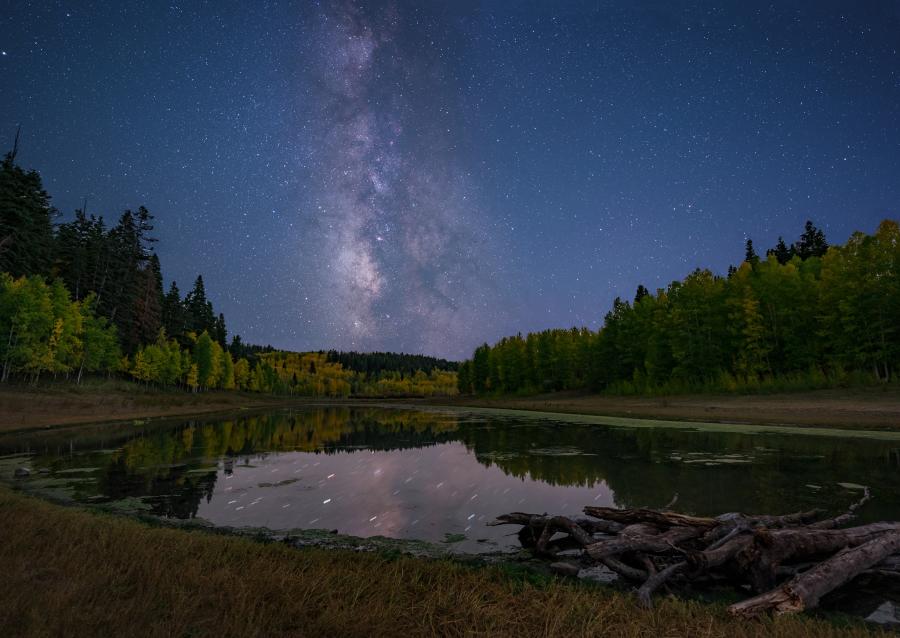 Photo Credit: Cheryl Albertini Abram -  https://www.cherylalbertiniphotography.com/
While the Nebo Loop has great stops for a day visit, there are also options for anyone wanting to stay overnight. Maple Lake Campground, Payson Lakes Campground, and dispersed camping sites throughout the loop are available for bringing in a tent or an RV. One unique option for an overnight stay is the Payson Lakes Guard Station along the Nebo Loop.
Payson Lakes Guard Station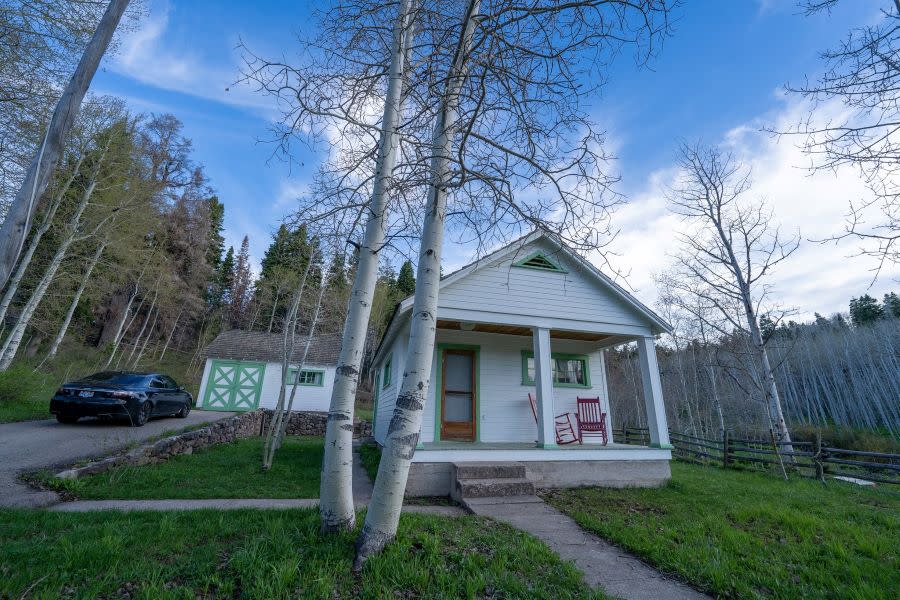 For our overnight stay, we stayed at the unique Payson Lakes Guard Station. Built in 1935, the Guard Station is one of many across the country that were funded by the New Deal Program to serve rangers who monitored backcountry locations. The Nebo Loop's Guard Station consists of two small buildings with basic amenities. Each building has a kitchen, bathroom with a shower, and two bunk beds for 8 total beds. The two buildings are rented together and have a two-night minimum when booked.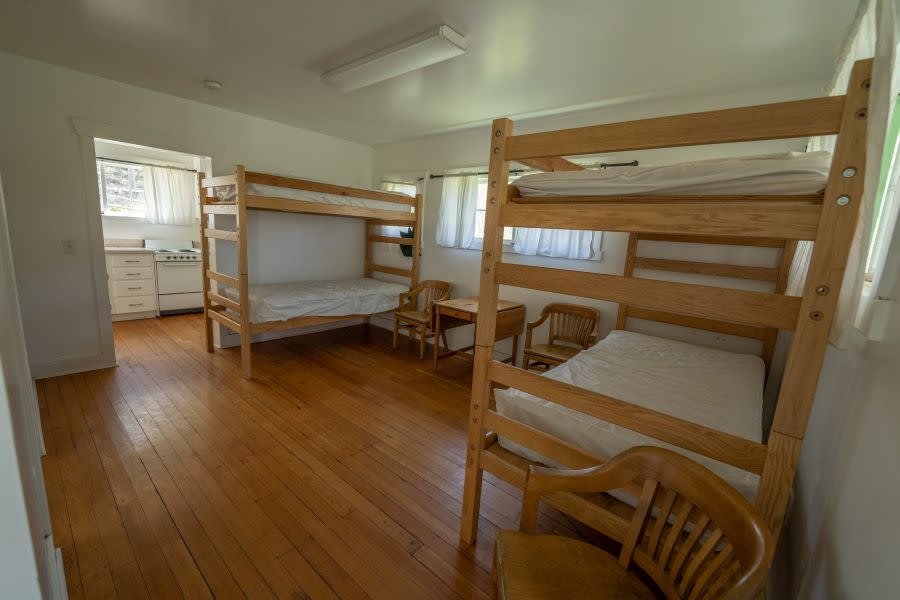 While the cabins have hot water, heat, lights, and electrical outlets to plug into, keep in mind that you are very much campers in the guard station. Fly swatters are provided and a few of the windows take some effort to close fully. The Guard Station is also not stocked; guests will need to bring their own linens, soap, and anything else they might need for an overnight camping trip.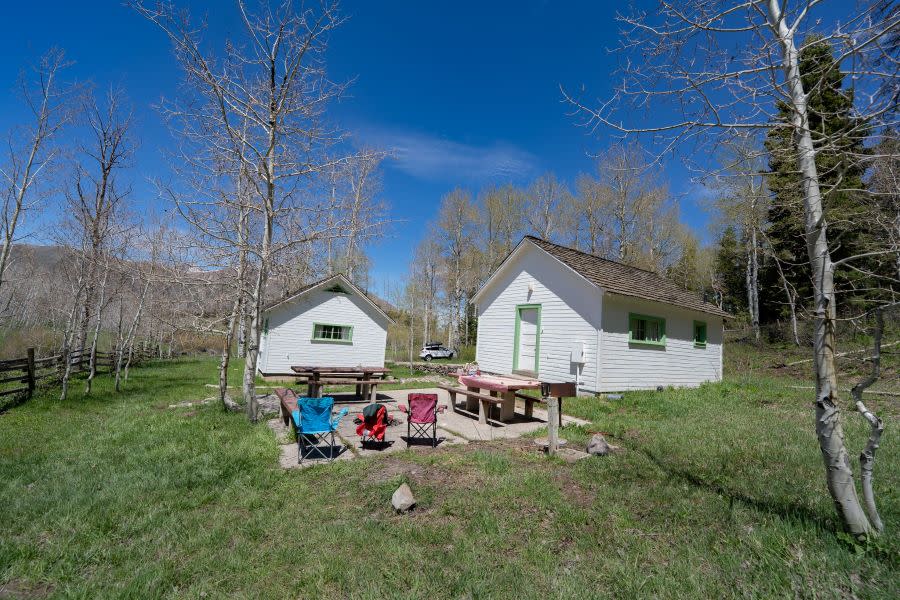 The Guard Station is positioned in a lush open area that is surrounded by stunning tall aspens with a stream running along the back. If you're looking for a secluded camping experience where you can be in the peace of nature, this is a great location. Also included in the location is a fire pit with two picnic tables between the two buildings.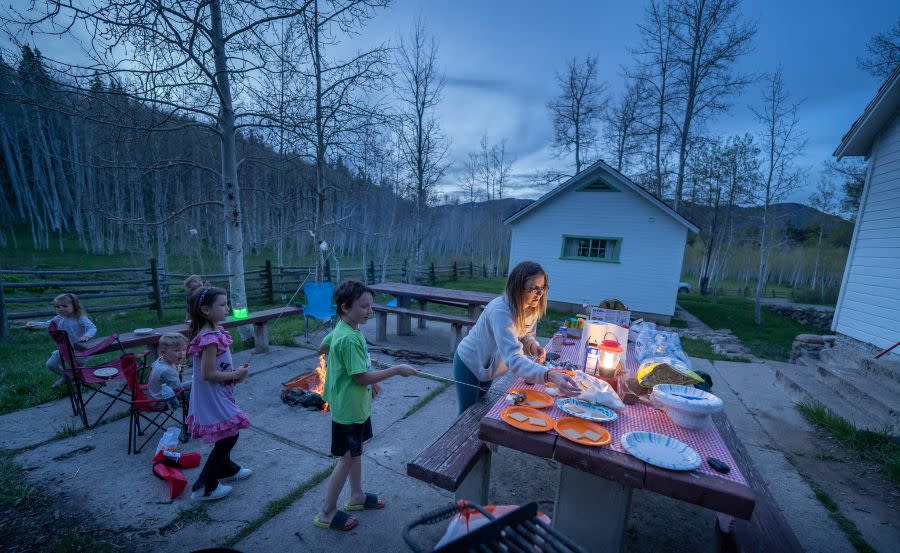 The Guard Station made for an excellent central location to the best recreation spots along the Nebo Loop. Just minutes from the Payson Lakes, the Guard Station gave us the ability to easily come and go from the beautiful recreation in the area. 
Give it a try for a unique camping experience!
—----
Reservations for The Payson Lakes Guard Station can be made here. 
Need kayak or paddle board rentals for your adventures on Payson Lakes? Check out Sup Rentals in Springville or Rental Share in Orem. 
For more ideas for visiting the Nebo Loop, check out Explore Utah Valley's Guide to visiting Nebo Loop here.