Thru rain or thru shine, you always need food! Utah Valley has a plethora of drive-thru options when you are on-the-go, feeling lazy or just social distancing. Utah Valley has a variety of food options from Mexican and Hawaiian-style cuisine to Classic Burgers and Fries with even some Homestyle Cafe and Bakeries. Take a break from major fast-food chains and support local drive-thrus.  You can still be a foodie without leaving the comfort of your car!
*As we think of your safety during this current pandemic the following drive-thru restaurants are available but subject to change over time. For your convenience, we have provided phone numbers and addresses of the eateries and we advise you use the utmost caution when traveling. 
Didn't book that $8 flight to Cancun? You can still indulge yourself with tacos, burritos, and horchatas.  
46 E 1230 N St, Provo, UT 84604
(801) 374-0822
Drive up to paradise -- PLATE-LUNCH STYLE.  Enjoy a selection of Teriyaki Chicken, Kalua Pig, Chicken Katsu, Steak, Shrimp with a scoop of rice and some Mac Salad!
1385 S State St, Orem, UT 84097
(801) 960-4616
Enjoy some local burger joints that will have you craving for more!! Many of these joints even offer diet-friendly choices like salads and lettuce-wrapped burgers. From Fries to Milkshakes, in Utah Valley, you can enjoy the American Dream without ever having to unbuckle your seatbelt! 
85 E State Rd, Pleasant Grove, UT 84062
(801) 785-2444
American Fork
580 East State Road
American Fork, Utah 84003
Lehi
3605 Thanksgiving Way
Lehi, Utah 84043
(801) 341-6680
Provo
396 West 2230 North
Provo, UT 84604
(801) 374-5297
American Fork
197 N, NW State St, American Fork, UT 84003
(385) 345-4141
Orem
180 N State St, Orem, UT 84057
(385) 314-3594
1796 N University Pkwy, Provo, UT 84604
(801) 373-5713
These Bakeries know how we roll! Enjoy bread, rolls, pastries, cookies, and sandwiches made fresh in Utah Valley. Fresh from the oven to your car, these drive-thru bakeries will comfort you through these doughy times.
Lehi
1384 UT-92, Lehi, UT 84043
(801) 768-9977
Saratoga Springs
1484 N Redwood Rd, Saratoga Springs, UT 84045
(801) 407-8363
Orem
1960 N State St, Orem, UT 84057
(801) 764-9451
Provo
295 W 1230 N, Provo, UT 84604
(801) 812-2200
Spanish Fork
531 E 1000 N, Spanish Fork, UT 84660
(801) 423-5500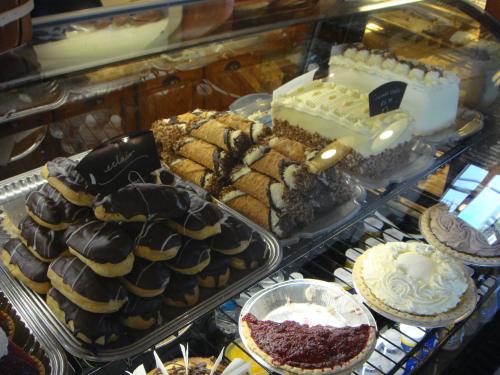 1620 Freedom Blvd 200 W, Provo, UT 84604
(801) 375-8020