Provo is the music mecca for Utah County. Most touring artists claim provo as their home base and it's also where most bands rehearse. While most music events take place in provo, there is a wide range of live music performances throughout the valley from American Fork to Spanish Fork. We've compiled some of the best events to hear live music in Utah Valley
---
Velour Open Mic Night
When: Every Wednesday Night 
Where: 135 N University Ave, Provo, UT 84601
Price: $2-$3
Every Wednesday Night, Velour holds its open mic. Artists and smaller acts can come and perform 2 songs. There is no barrier of entry so this is a great event if you want to participate in the provo music scene and connect with other musicians.
---
When: Every 1st and 3rd Thursday of the month - 7:00 PM
Where: Java Junkie - 16 W Center St, Provo, UT 84601
Price: Free
Provo Writer's Round offers a unique style of concert where several songwriters take turns performing songs. This style of music night emerged from the Bluebird Cafe in Nashville and provo has adopted it to give a stage to many of Utah Valley's local music artists.
---
When: 2nd to last Friday of the month
Where: Various Locations
Price: $12-$15
Garden City Live puts on a monthly acoustic concert usually featuring 3 local artists who perform half originals and half covers. The showcase is generally centered around covers from a specific artist or theme.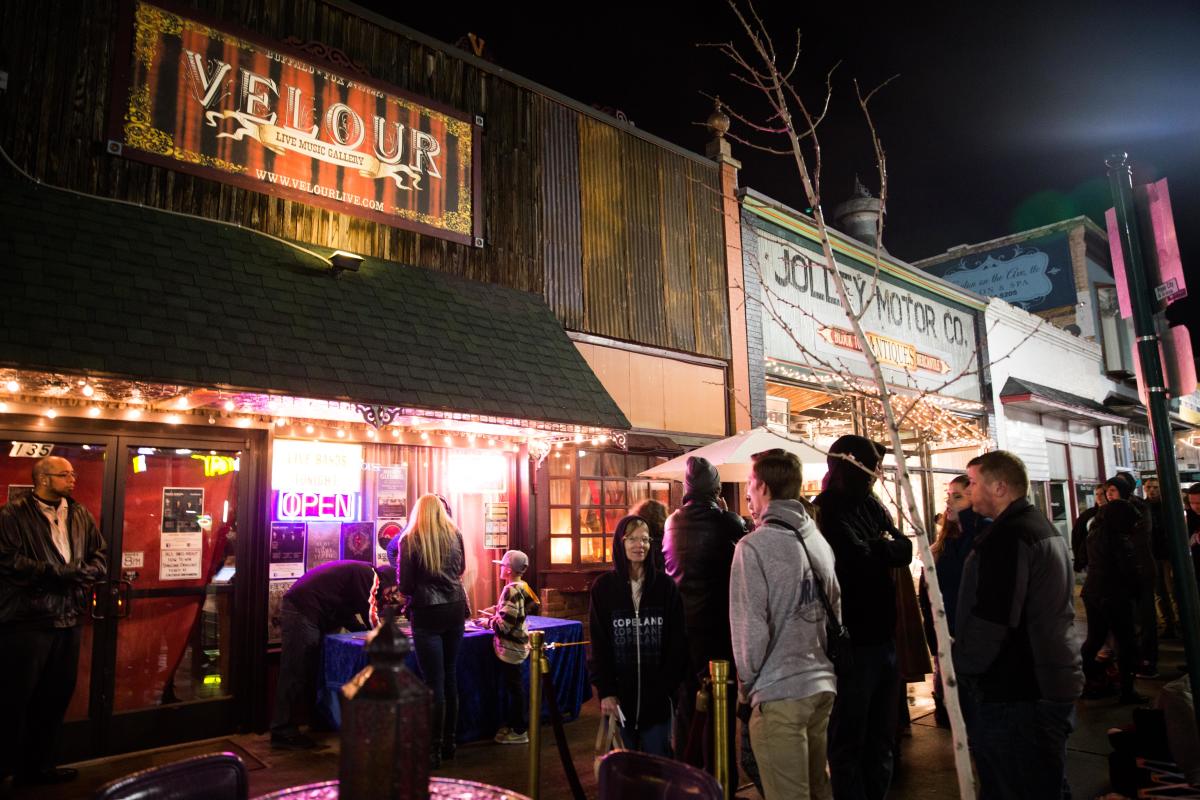 ---
Velour Annual Music Events
When: Annually
Where: 135 N University Ave, Provo, UT 84601
Price: $5-$20
The downtown music venue, Velour holds shows, but apart from their regular shows they also have their major annual events that may be worth acknowledging separately: 
Les Femmes de Velour is a week-long festival in February showcasing all-female and female-fronted acts.
Battle of the Bands happens every June and December and has produced Grammy award winners and national touring acts. It's unlike any Battle of the Bands out there and is your best opportunity to see a week of Provo's best performing artists.
Cowboys and Indies happens every November and features one night of folk and one night of synth rock. Both nights usually feature Provo's more established hometown acts. 
---
When: Every Summer (usually in June)
Where: Various Locations (See website)
Price: $12-$30
Fork Fest is arguably the biggest music festival in the county and happens every summer in American Fork. It's sponsored by the Harrington Center for the Arts and features 27 or more music artists.

---
When: Various Dates
Where: 8841 Alpine Loop Scenic Byway, Sundance, UT 84604
Price: Free - $75
Bluebird Concert Series - One of the most popular music events in Utah valley is the Bluebird Concert Series at Sundance. In partnership with Nashville's Bluebird Cafe, Sundance brings some of the most prolific songwriters who write for major artists and labels. Each show features three songwriters as they tell the stories behind songs they've written and perform their music.
Sounds of Summer is a series that occurs throughout the summer as local bands play on the outdoor stage at the base of the mountain.
Low Key Vibes is similar to sounds of Summer but is generally performed by smaller acts or individual artists
Owl Bar is Sundance's famous bar where they have amazing musicians come and perform every Friday and Saturday evening.
---
When: Various Dates
Where: Various Locations
Price: $15-$25
For people who enjoy EDM and dance parties, YNG+DMB is a major live events company based out of Provo hosting drug free and non-alcoholic dance parties at exotic locations around the county. 
---
When: Mon-Sat 7:00-11:00
Where: 52 W Center St, Provo, UT 84601
Price: $8-$10
Another great way to engage in the music scene is by singing your heart out at Heart and Seoul Karaoke. It's an Asian-style karaoke lounge with six private rooms that seat up to 12 people.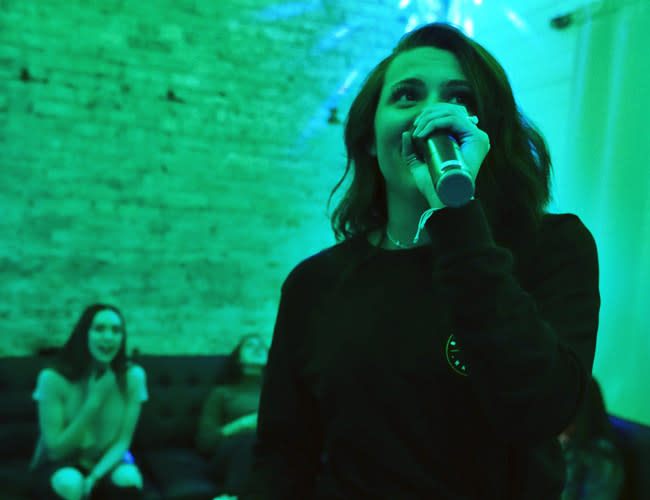 ---
When: Every Friday Night
Where: 596 S 1750 W, Springville, UT 84663
Price: Free
Legends Motor Co in Springville has a house band that performs every Friday night at the Straptank Brewery, as well as outdoor music at the Legends Motor Co. shipping container mall during the summer months. This is a recent development now that the mall is finally open! It's a super unique vibe and has some fun attractions along with the music: motorcycle museum, ice cream parlor, record store, ferris wheel, two great restaurants, and live music.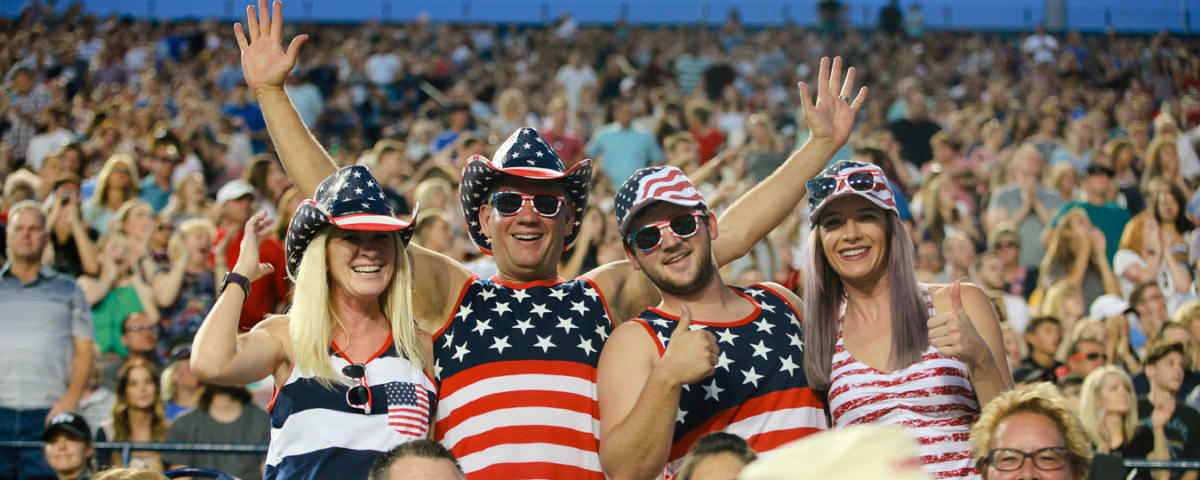 ---
The Stadium of Fire
When: July 4th
Where: 1700 N Canyon Rd, Provo, UT 84604
Price: $35-$250
The Stadium of Fire happens every first week of July and usually features several national headliners as well as a local opener. As Provo's largest music event, the stadium has hosted artists like One Republic, Keith Urban, and Toby Keith.  Provo's Freedom Festival also usually holds some sort of indie concerts during their fair/farmer's market the week leading up to the 4th. 
---
When: Every Sunday -  9:45AM, 11:15AM
Where: 1550 Sandhill Rd, Orem, UT 84058
Price: Free
Centerpoint is a Christian Church in Orem that hosts worship services every Sunday morning. 
They have a team of 30+ musicians that work on putting on a great worship performance. They perform contemporary Christian rock, pop, and other genres. Following the music performance, the local priest generally gives a sermon so this is a great religious way to spend a Sunday morning.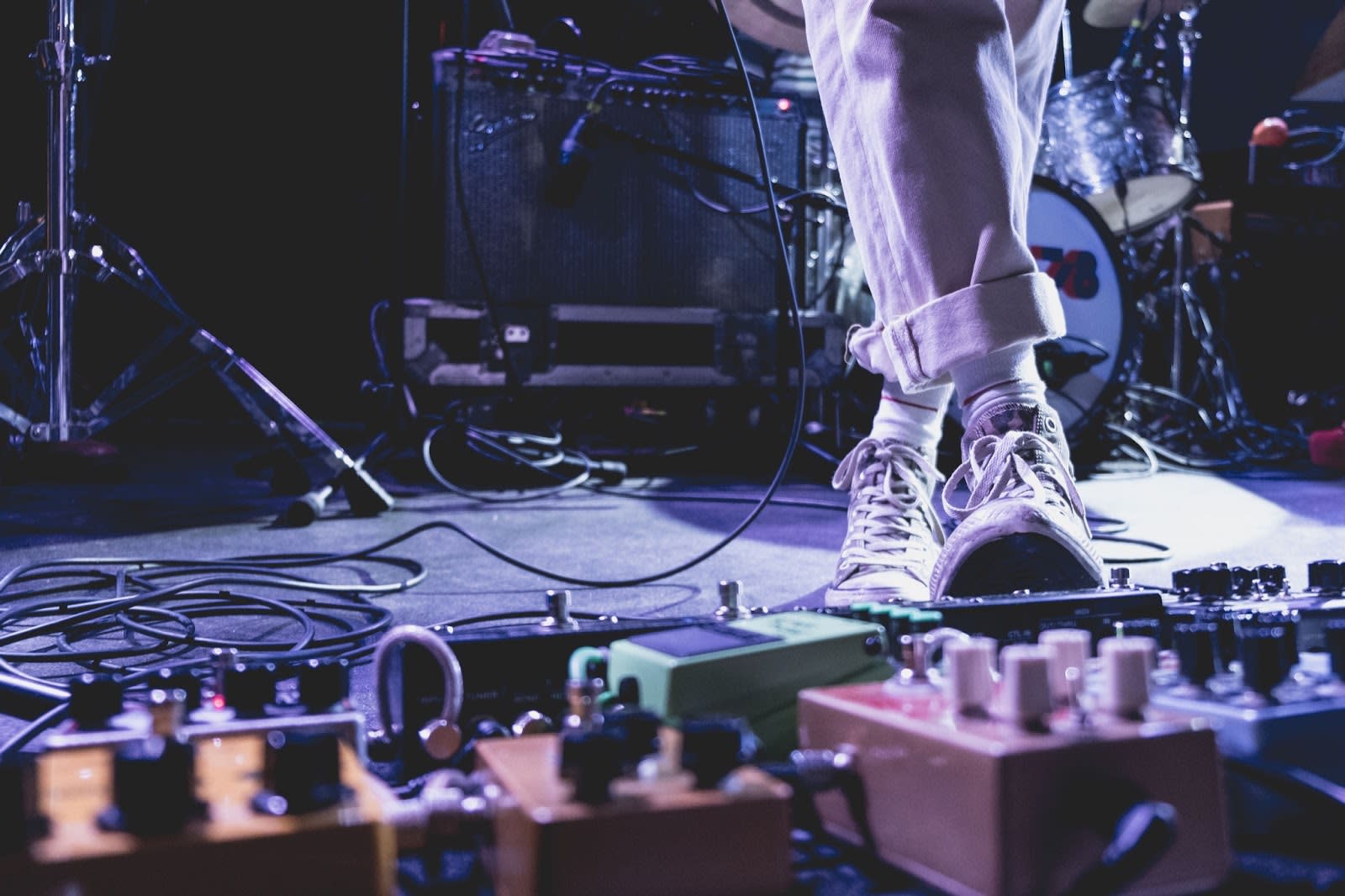 ---
When: Every Summer (usually in June)
Where: 1384 W Center St, Orem, UT 84057
Price: $10-$20
The Boardwalk in Orem is also another major venue in the area that hosts regular shows. Rap and punk/metal shows happen here as well since Velour usually doesn't host those genres, but that isn't all they do. 
---
When: Every Summer
Where: 250 State St, Orem, UT 84058
Price: $10-$12
Classic Skating in Orem hosts a pretty epic Summer Concert Series with an outdoor rink and free music every first Wednesday from May to September. 
---
Riverwoods & Rock Canyon
Sporadic concerts also happen at the Riverwoods and the Rock Canyon Amphitheater during the summer months. https://www.facebook.com/pg/shopsatriverwoods/events/
---
Big Noise Festival
Caleb Chapman's Soundhouse is a nationally recognized magnet school for high school contemporary music bands. Many students go on to become professionals in the industry. The school is based in American Fork but typically hosts their Big Noise Festival (which showcases their students) somewhere in Provo - usually the Covey Center or Velour.  You can read more about them here. 
---
Music events in Utah Valley can be sporadic and tough to find. The best place to find the most current events is the Provo Music Magazine. They publish all the concerts featuring local musicians happening in the county week-by-week. These posts come out on Mondays and also feature samples of local music.