It's the last day of our Hidden Treasures segment and today we are highlighting downtown Spanish Fork!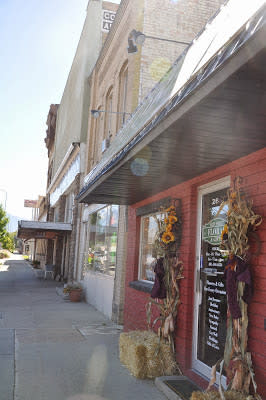 Spanish Fork was settled by Mormon pioneers in 1851. Its name derives from a visit to the area by two Franciscan friars from Spain, Silvestre Vélez de Escalante and Francisco Atanasio Domínguez in 1776, who followed the stream down Spanish Fork canyon with the objective of opening a new trail from Santa Fe, New Mexico, to the Spanish missions in California, along a route later followed by fur trappers.
In 1851 some settlers led by William Pace set up scattered farms in the Spanish Fork bottom lands and called the area the Upper Settlement. However, a larger group congregated at what became known as the Lower Settlement just over a mile northwest of the present center of Spanish Fork along the Spanish Fork River.
In 1852 Latter-day Saints founded a settlement called Palmyra west of the historic center of Spanish Fork. George A. Smith supervised the laying out of a townsite, including a temple square in that year.  A fort was built at this site. A school was built at Palmyra in 1852. With the onset of the Walker War in 1853, most of the farmers in the region who were not yet in the fort moved in. Some of the people did not like this site and so moved to a site at the mouth of Spanish Fork Canyon where they built a structure they called "Fort St. Luke".
Between 1855 and 1860, the arrival of pioneers from Iceland made Spanish Fork into the first permanent Icelandic settlement in the United States. The city also lent its name to the 1865 Treaty of Spanish Fork, where the Utes were forced by an Executive Order of President Abraham Lincoln to relocate to the Uintah Basin.
Here is a brief look at some of the unique shops you can find downtown: 
Confetti Antiques -  You are sure to find that unique and special gift at this antique store! We had so much fun walking around and exploring everything offered in the store. They even have a tub full of buttons...yes a whole tub!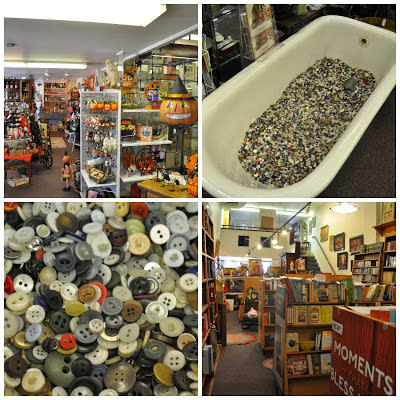 Segway of Utah - Here's an idea unlike any other. Give the gift of a segway tour! They do tours through different parts of Utah. You can find out more by visiting their site, 
http://www.segwayofutah.com/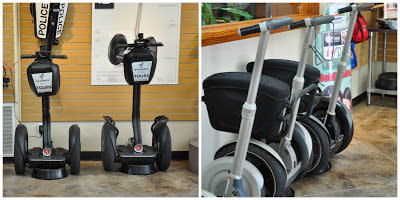 Granny Sue's Treasures - Talk about an adorable shop...Granny Sue's has everything cute! And when you get hungry trying to figure out which tops and leggings your going to get, head over to Kara's Bakery that is attached to the store!
Where's Nemo - are you a brave parent who's willing to get their child a pet for the holidays? Make sure you stop by Where's Nemo to get all of your aquarium and other pet needs!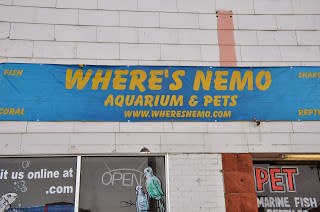 Ream's Western Outfitters - here is a store you and the kids will love to visit together! Planning on attending a rodeo anytime soon? This store has everything you could possibly need to fit in at any Western event. Such a fun store!