We're kicking off week two of our Hidden Treasures special with Historic Downtown Provo!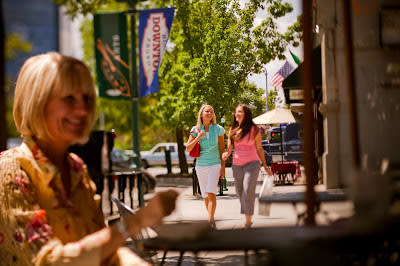 The Provo Downtown Historic District is a 25-acre historic area located in Provo, Utah. It is listed on the National Register of Historic Places. The district is composed of four blocks of Center Street (100 East to 300 West) and one and a half blocks of University Avenue. The NRHP listing included 43 contributing buildings. Within the district, twenty structures are considered architecturally or historically significant, and twenty one structures are considered contributory.
In the year 1849, a group of about 150 people arrived in and settled what is now the city of Provo. This group was sent by the president of the LDS church at the time, Brigham Young, for purposes of colonizing the area. The following year the city was surveyed as a plot one square mile surrounded by several acres of land designated into eight lots. Brigham Young encouraged the settlers to build their homes and businesses in the proposed town site, and church leader George Albert Smith relocated to Provo to help encourage the city's development.
The first merchant of Provo, Andrew J. Stewart, owned and ran a store out of his home on 5th west. He eventually relocated his business to Center Street. By the end of 1852, two years after the arrival of the settlers, Provo had several operating businesses. Included are a pottery, two grist mills, three cabinet shops, three shoe shops, one meat market, two lime kilns, one sash factory, one wooden bowl factory, two tailor's shops, two hotels, and two storehouses. The businesses dotted fifth west and Center Street.
Profits for merchants in Utah were doing fairly high at this time during the 1860s. However, the farmers who subsisted through agriculture did not receive much of a profit if any, and began to resent the merchants for their success. Brigham Young encouraged cooperative trading among the members of the church in order to ensure fair trade. The Provo West Co-op was the first cooperative store which was built, and it was built in the same building that Andrew J. Stewart, the first merchant of Provo, operated and lived out of.
There was a large influx of buildings into Provo in the late 1860s. Many businesses came in and located along Center Street. These buildings were built primarily of wood or adobe. Commercial buildings that developed during this time included Provo's first kiln, W. Allen's brickyard, and the Provo West Co-op, among others. The Liddiard Brothers, the sons of Samuel Giddiard, continued their father's cement business, contributing to many of the structures on center street. The Provo Foundry and Machine Company produced heat and plumbing still apparent in the town in present conditions.
There are lots of places to shop in this downtown area, but here are a few you may not know about: 
What's Hot Clothing Boutique: This cute little shop is home to some of your favorite brands; Vera Bradley and Sperry's anyone? Come in and grab your favorites before they're gone!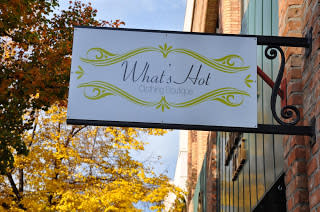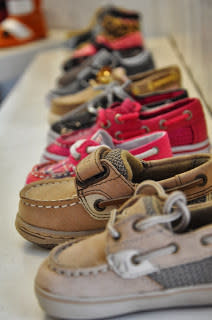 Provo Fabric Mill: Not only do they have a wide selection of fabric, they have some of the cutest accessories around! I was like a little kid in a candy shop at this store. Seriously, some super cute accessories that would make perfect stocking stuffers!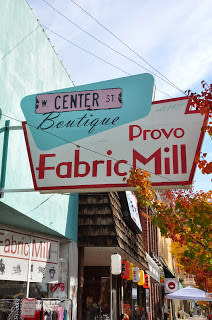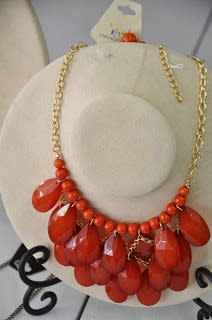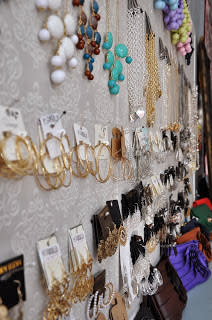 Goldsmith Jewelry: Now if you're looking for an extra special set of jewelry look no further than Goldsmith. Their wide and beautiful selection of men's and women's jewelry will have everyone in awe.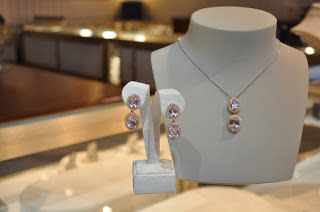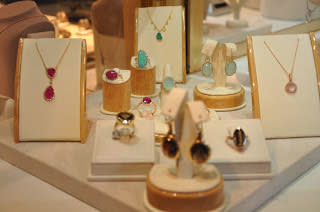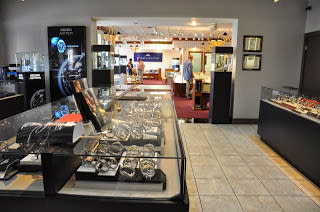 Unhinged: If you haven't been here yet, you are seriously missing out. Unhinged is home to all local designers. I could shop here all day.  They have unique, locally made items that would make the perfect gift for anyone.