Everyone loves Shaved Ice on a hot summer day, but have you ever tried "Shaved Snow?" Baobing brings authentic Taiwanese flavor to Provo, and while the full name of the shack is technically "Baobing Shaved Ice," owner Brittini Gehring says her homemade treats are more like Shaved Snow than Shaved Ice.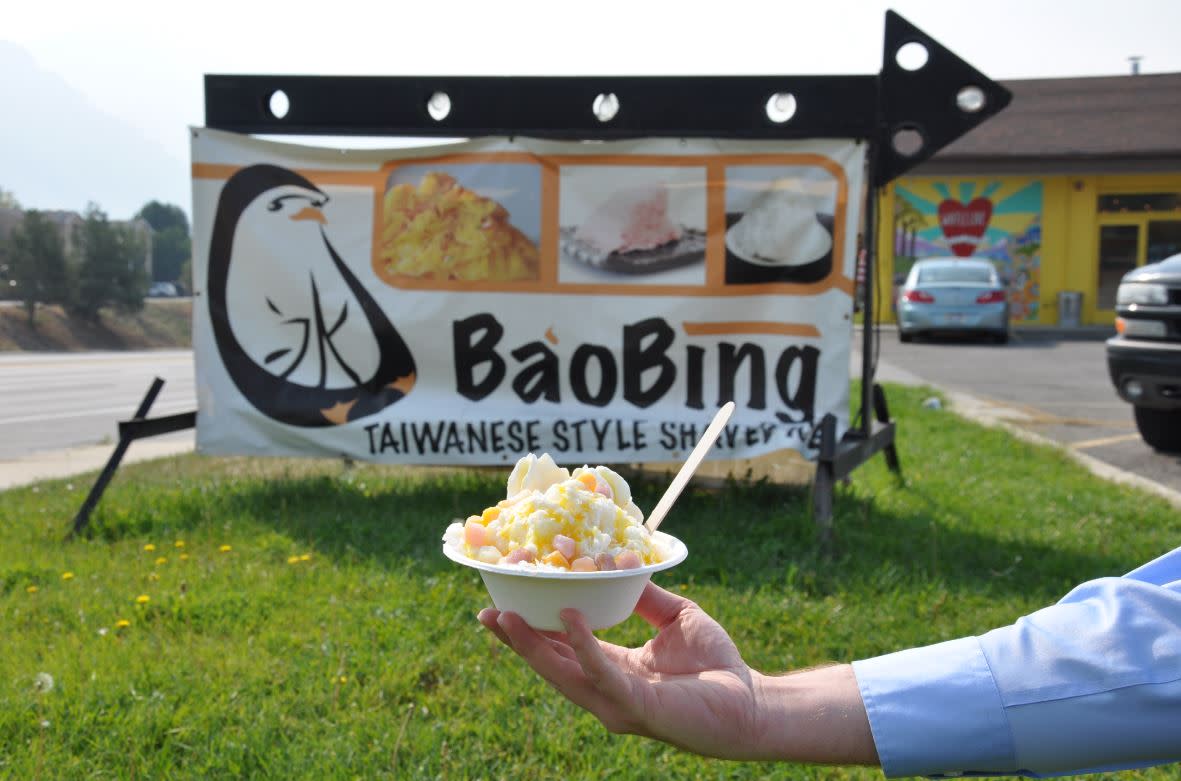 "We named our place 'Baobing Shaved Ice' because that is what people are familiar with," Brittni says, "but it's a lot fluffier than normal Shaved Ice, so I like to refer to it as 'Shaved Snow.'" After tasting the frozen treats for myself, I couldn't agree more.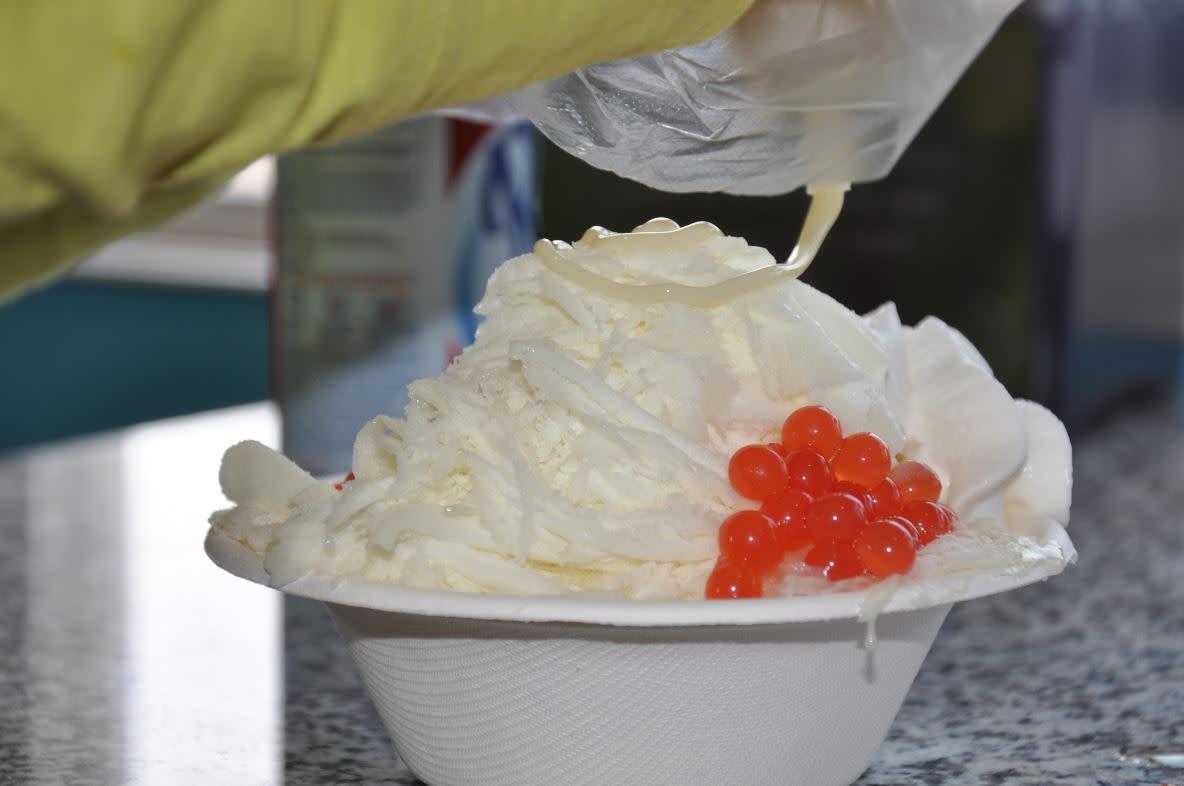 Baobing's "Shaved Snow" is different from everyday Shaved Ice for two reasons: First, the texture/consistency is more like that of Ice Cream than Shaved Ice. Second, the flavoring is evenly-distributed, unlike with Shaved Ice where the flavoring sinks to the bottom of the cup, often leaving you with tasteless ice on top and a puddle of sugary syrup on bottom. To get this evenly-distributed flavor, Brittini flavors the ice BEFORE she shaves it—a different method, but a much better approach in my opinion!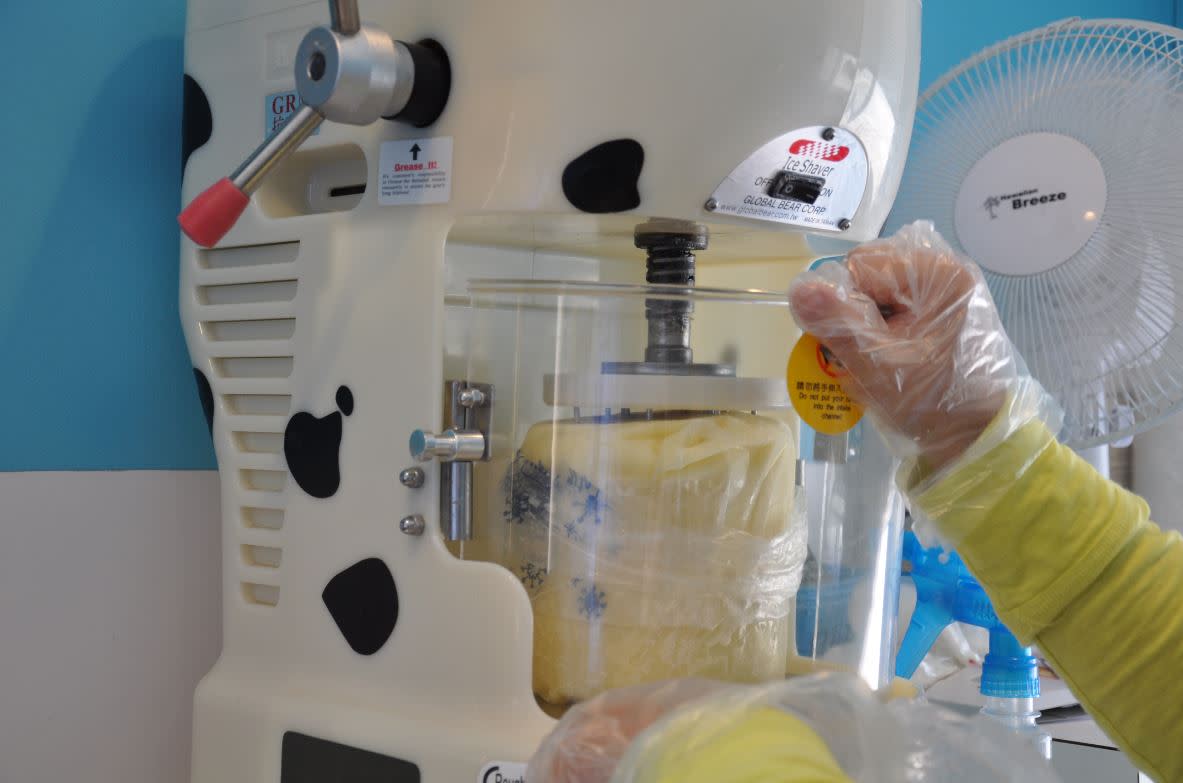 So, what should you order when you visit Baobing? I can tell you that the "Taro Bowl" is the most authentic Taiwanese flavor, and also one of the most popular. Taro is a sweet-tasting root that is popular in Taiwan as well as Hawaii (it's what Poi is made of).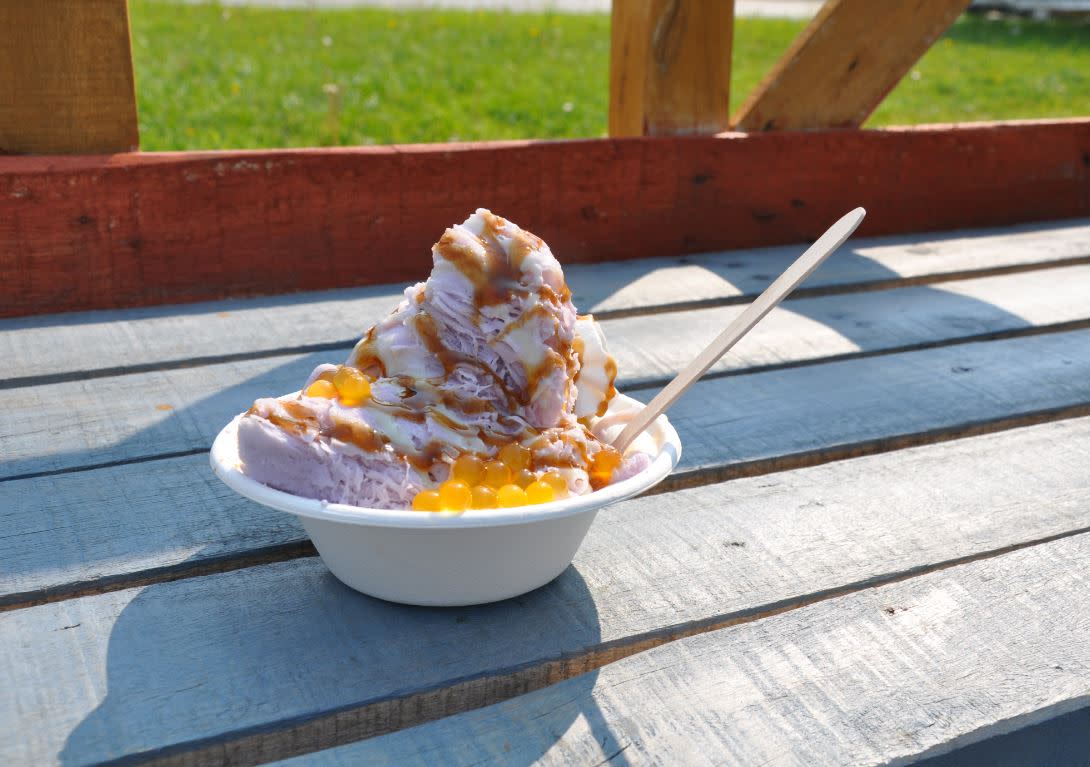 Another delicious must-try flavor is the Lemon Cream, which I thought tasted like a better version of Chik-Fil-A's highly-touted frozen lemonade. Other popular flavors include Mango, "Be Berry Careful" (strawberry and blueberry), and a savory Pumpkin flavor that will make its debut in September. No matter what flavor you get, each bowl is topped with whipped cream, flavored sauce, sweetened condensed milk, and popping boba balls, which add a nice, complementary texture to otherwise creamy consistency.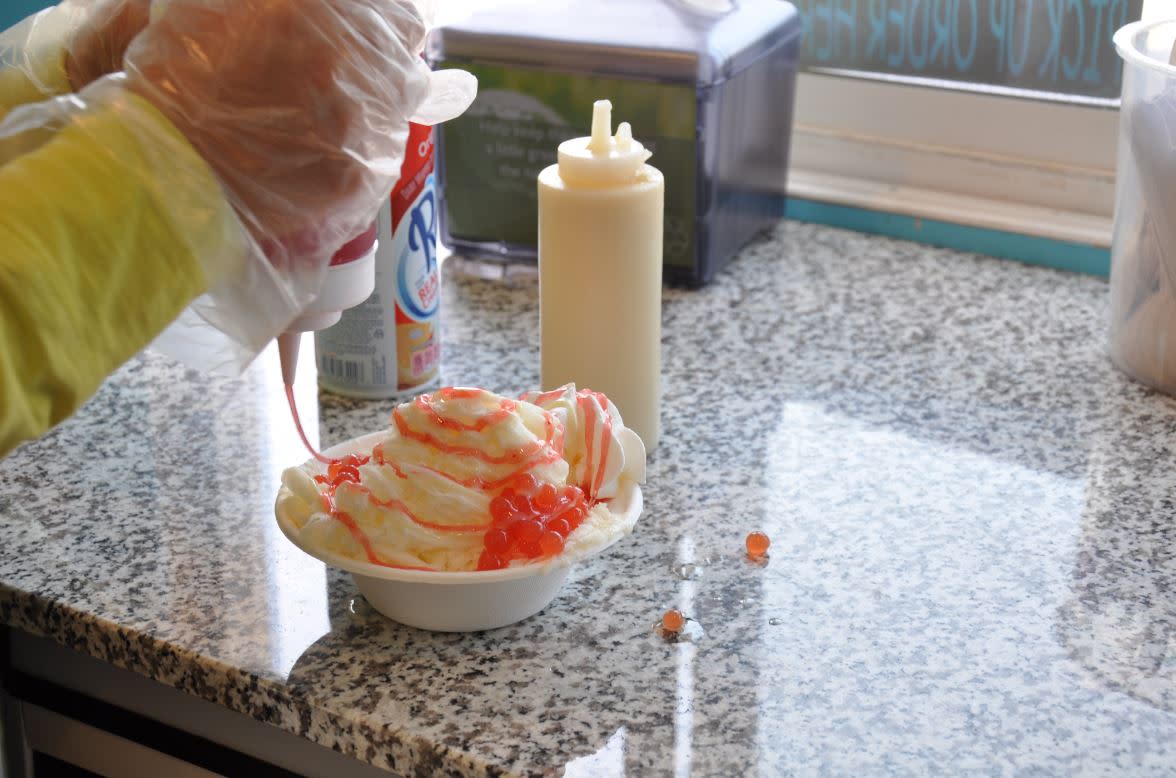 If you haven't tried Taiwanese Shaved Ice yet, AKA "shaved snow," don't fret—we're giving you the chance to try it for free! Simply tag a friend in the comments of this picture, then follow Baobing on Instagram and Facebook to be entered to win a free bowl from Baobing! We'll announce our winner on August 26th!
Baobing is definitely the perfect place to visit on a summer day, whether it's a family activity, date night, or just because you've got a sweet tooth, Baobing definitely exceeds expectations. 
If you go: 
Baobing is located at 1796 N. 950 W. Provo, UT 84606
It's located in the same parking lot as Mountain West Burrito on the Provo/Orem State Street hill
Hours: Weekdays 5 PM-10 PM, Saturdays 1 PM-10 PM, closed Sundays