The natural beauty found throughout Utah Valley is stunning, plentiful, and far-spread. This can be a challenge as a landscape photographer because I am constantly torn on which of the dozens of picturesque locations I should prioritize, especially when I am short on time. After some time brainstorming I found a solution: a private flight on a propeller plane.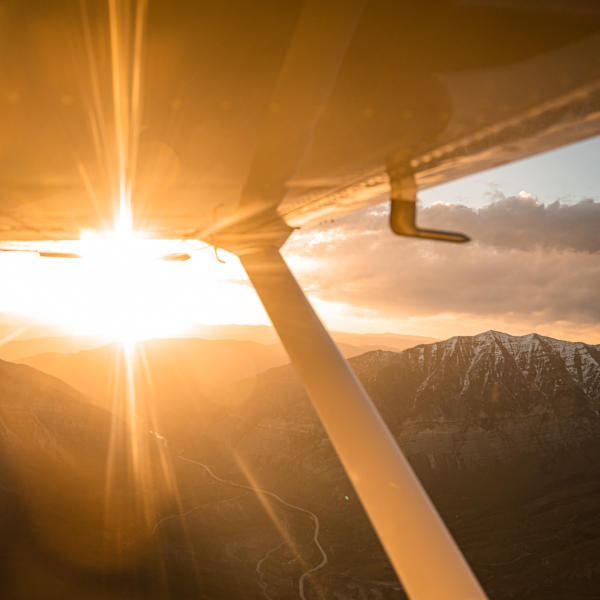 Pre-Flight: 
I found an experienced pilot, Tyler Knight, who works as an instructor with Platinum Aviation (located in Spanish Fork).  After discussing my ideas, he made a flight plan to fit in as much of Utah Valley as we could in an hour. For this flight he suggested a Cessna 182, which has high wings, allowing for wide views of the scenes below and the opportunity to open the window mid-flight if I wanted a more immersive experience.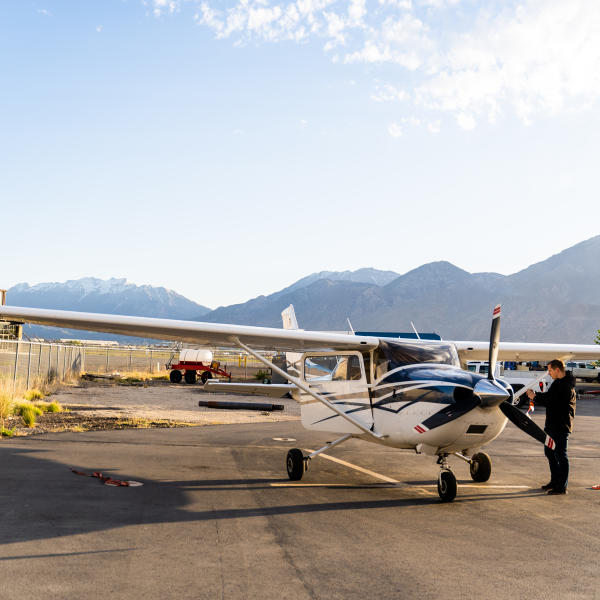 Hobble Creek Canyon and Southern Views: 
After a smooth take off in Spanish Fork we headed towards Hobble Creek Canyon, where the sun was rising with a bright pink glow.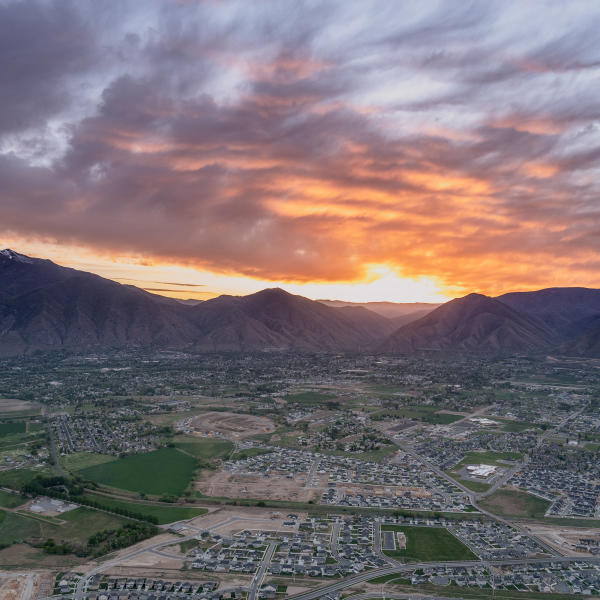 Though the plane would head North-East for the flight, the pilot did a wide turn to give me a moment to appreciate Spanish Fork Peak, Loafer Mountain, and Mount Nebo.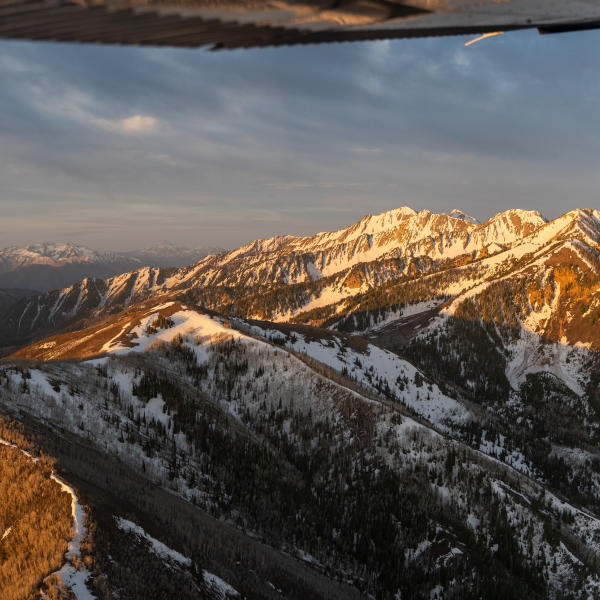 Continuing on we flew over the snow-lined ridges of Hobble Creek Canyon. In front of us I noticed South Fork Park and Vivian Park emerging.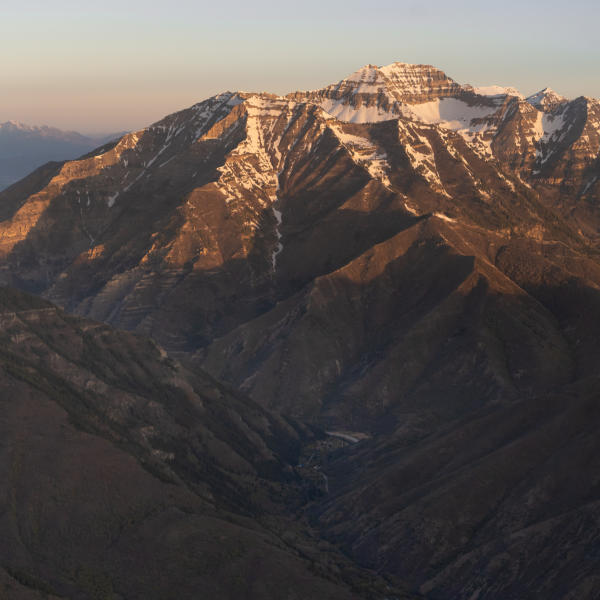 Provo Canyon:
Passing Vivian Park, the plane came above Provo Canyon. With the morning glow we could see the Provo River winding next to a mostly empty 189.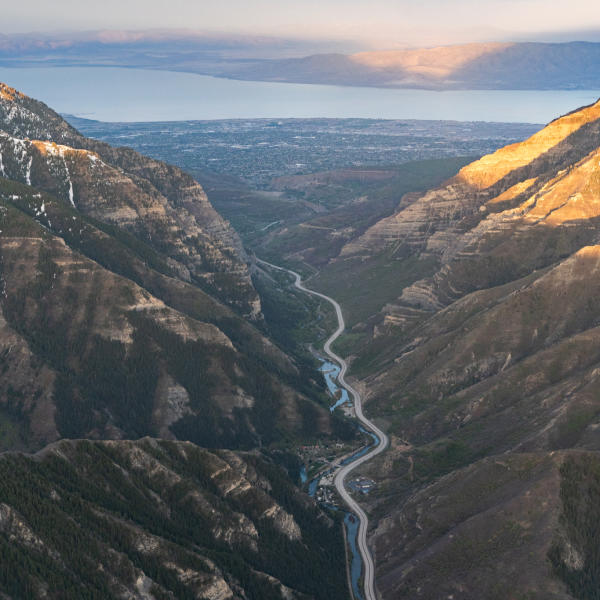 Mt. Timpanogos and Sundance Mountain Resort came in view next with green fields below and snow packs high above. My eye caught on the largest snowpack that led down to a flowing Stewart Falls.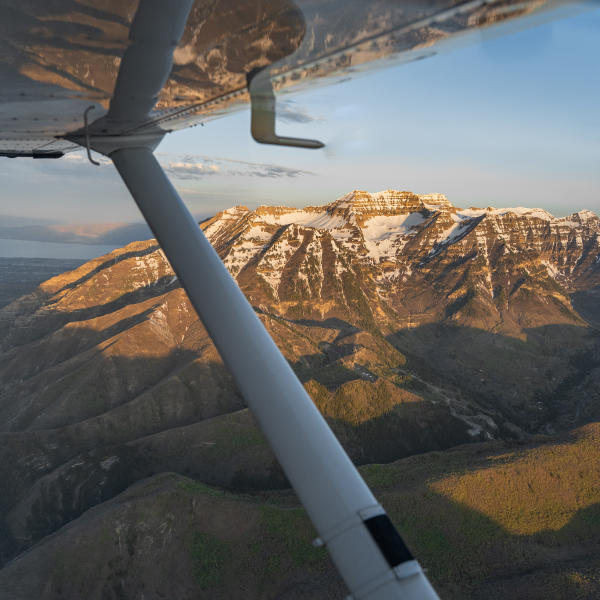 Utah Valley North:
Headed next towards American Fork Canyon, I noticed a car-free Alpine Loop, at this point still closed for the winter. I did check if any moose or deer were walking down the empty highway but sadly none were in view.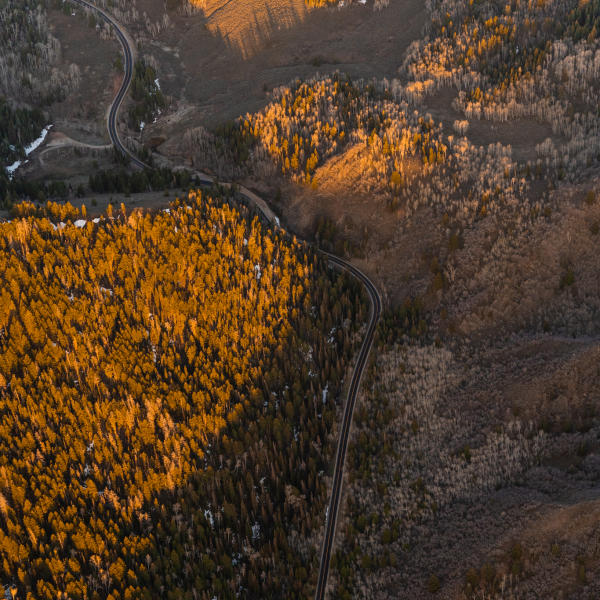 Looking ahead I could see the northernmost point of our flight: Tibble Fork Reservoir and Silver Lake Flat Reservoir. Both are surrounded by peaks and are stunning on the ground or at 13,000 feet.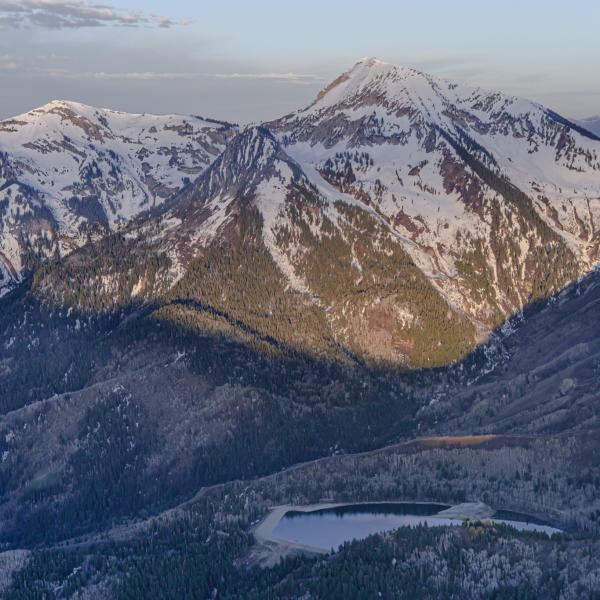 The glow of sunrise hit the plane as we headed back towards the Western side of Mt. Timpanogos. From the sky I could appreciate the dramatic peaks and broad size of Mt. Timpanogos even more than I do on the ground.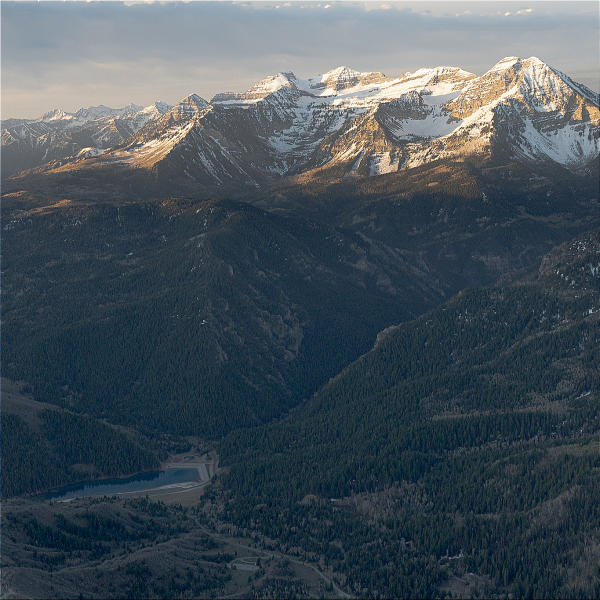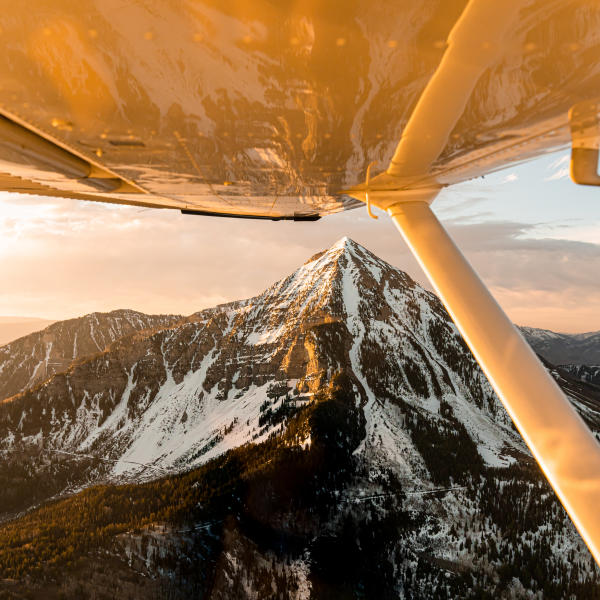 Entering back into the valley my eyes were still drawn to the mountain views including Big Baldy and Cascade Mountain.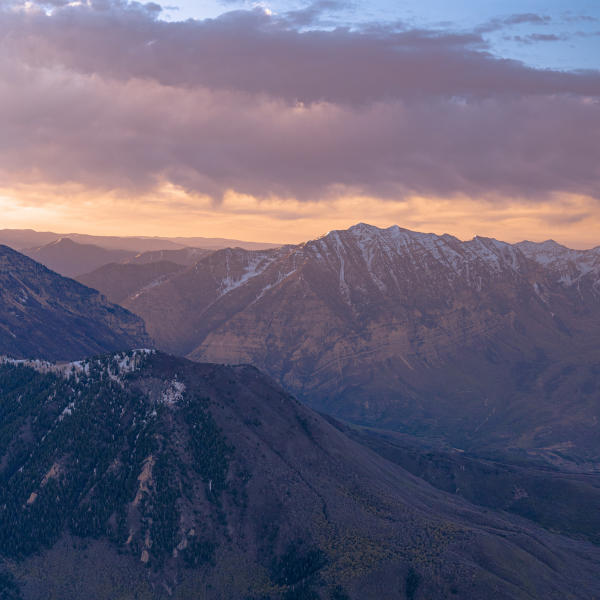 For our final stretch we crossed over Utah Lake, a moment to take in the panoramic views of the entire valley. As we landed back in Spanish Fork my mind was already calculating how long it would take to save up for my next flight.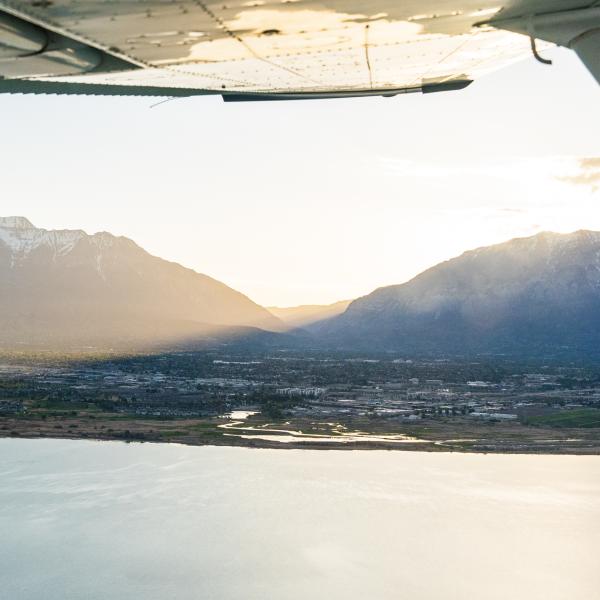 For those interested in trying a private flight: Contact Platinum Aviation (385) 200-4020 to book one of their experienced pilots and plan your individualized trip. Rates for an hour-long flight can range between $170-$265.