Spring has sprung, and love is in the air – especially at the Thanksgiving Point Tulip Festival! Each year, thousands of people spend some quality time with their loved ones as they stroll through the largest flower festival in Utah. Below are the five best Tulip Festival date night ideas for those of us who want to make our plus one swoon during this award-winning spring celebration.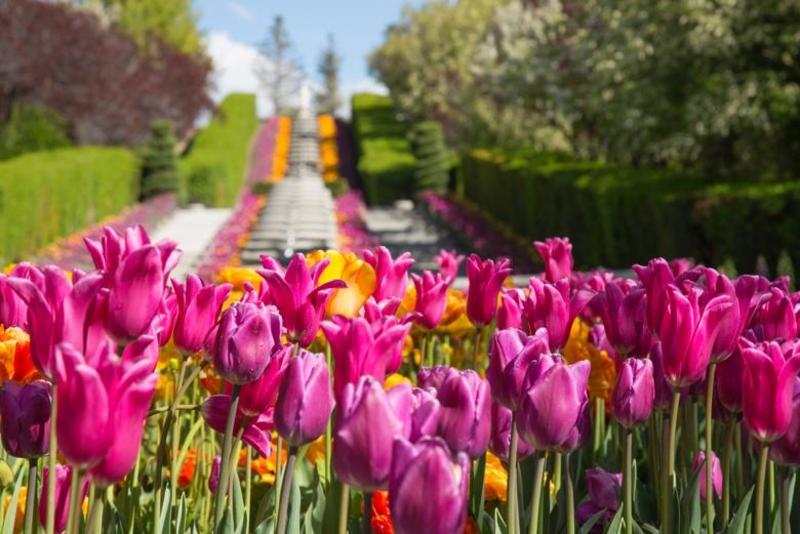 ---
5. Peak Day Entertainment
The Tulip Festival is about more than just the flowers – it's about celebrating spring in style. On Peak Days (Fridays and Saturdays throughout the Festival), Thanksgiving Point brings the Ashton Gardens to life with incredible perks.
During your stroll, stop and listen to live music in the Waterfall Amphitheatre, grab a bite from a local food truck or the Trellis Cafe, shop local vendors, and enjoy lawn games and fun activities for all ages. You and your date will have so much fun and will spend hours together in the Ashton Gardens.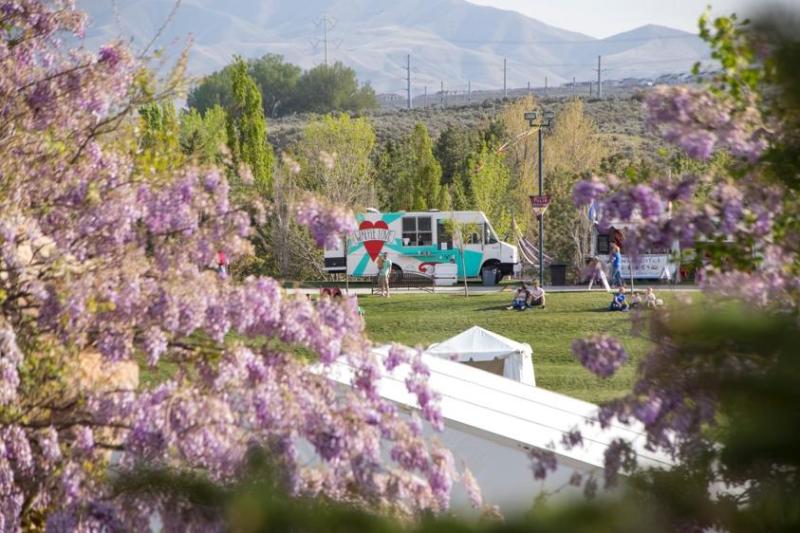 ---
4. Participate in an Art Class
Thanksgiving Point offers five different art classes for the DIY duos to enjoy. Whether you want to learn a new skill or enhance a favorite hobby, this is a great way to add a special touch to your visit. While you can't exactly recreate the iconic scene from Ghost (sadly, there isn't a pottery class), you can do the next best thing with classes like living pansy wreath making, spring centerpiece design, watercolor painting, floral photography, and flower pressing.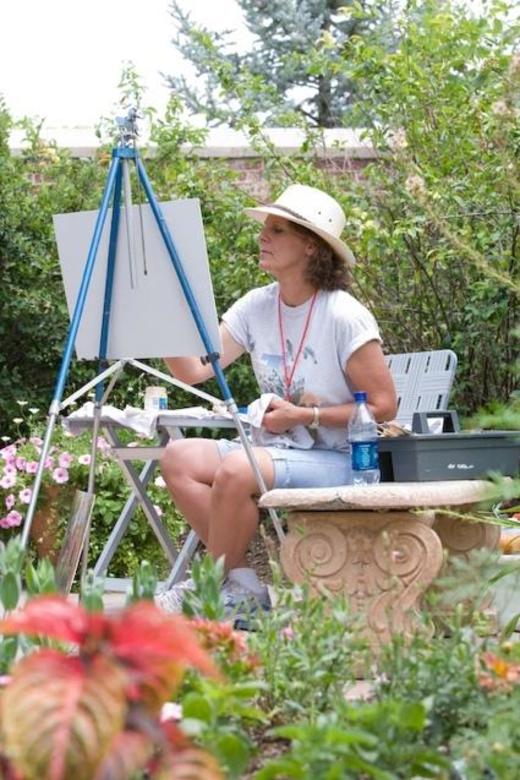 ---
3. Tulip Festival Picnic Baskets
Ask anyone you know, picnic dates are some of the most romantic ways to enjoy the spring weather. You're telling me you can have an intimate meal, on a soft blanket, in the hot sun, surrounded by budding flowers? Sign me up! Bring your own or purchase one of Thanksgiving Point's curated picnic baskets, which includes a commemorative picnic blanket, a charcuterie box for two, and flavored sparkling drinks.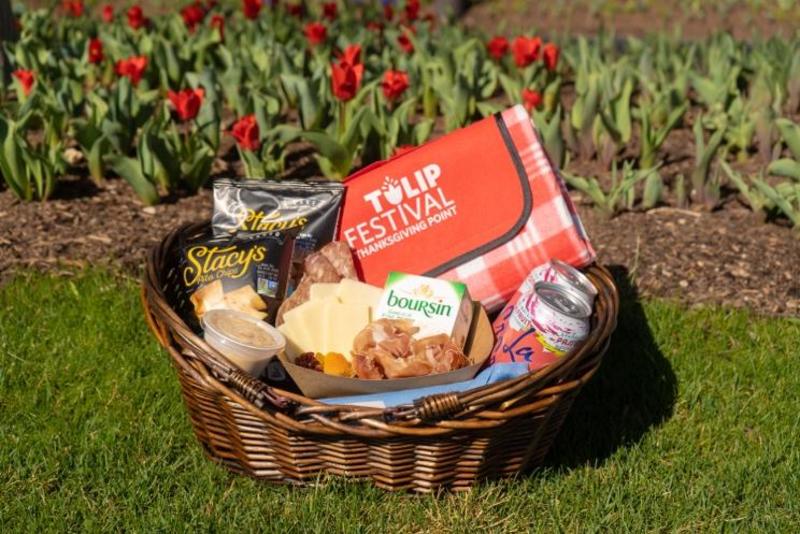 ---
2. Spring Staycation Package
Instead of spending a ton of money on a trip to Keukenhof, purchase the Thanksgiving Point Spring Staycation package instead! This is a great way to elevate your Tulip Festival experience to a real vacation.
The Spring Staycation package includes two untimed VIP passes to the Tulip Festival so you and your date can come anytime on the day you purchase. After you visit the Tulip Festival, the Staycation package includes a night at the Home2 Suites (just down the road from the Ashton Gardens) in a Standard 1 King room. This package deal gives you the time and place to make sparks fly for you and your special someone.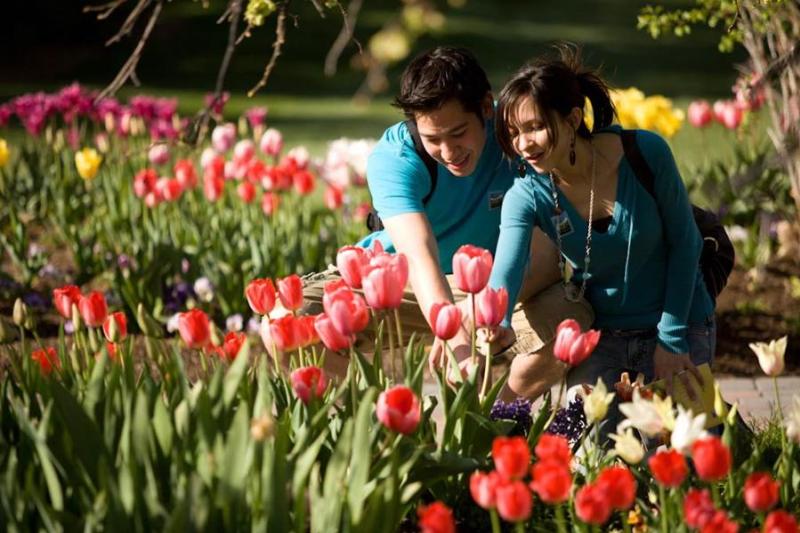 ---
1. Electric Golf Cart Tour
If your date is a garden or flower enthusiast, this is the most exclusive and special way to experience the Tulip Festival. The Electric Golf Cart tour is a chauffeured ride through the Tulip Festival. Your guide? A horticulture expert with insider knowledge of the Tulip Festival and the flowers planted within.
After your tour, you'll enjoy lunch on the terrace of the Trellis Café (plus a $75 credit included!). This morning ride is sure to wow your loved one – plus, it includes admission for five, so you and your buds can double date! Treat your date to something they've never seen before, and may never see again with the Electric Golf Cart Tour.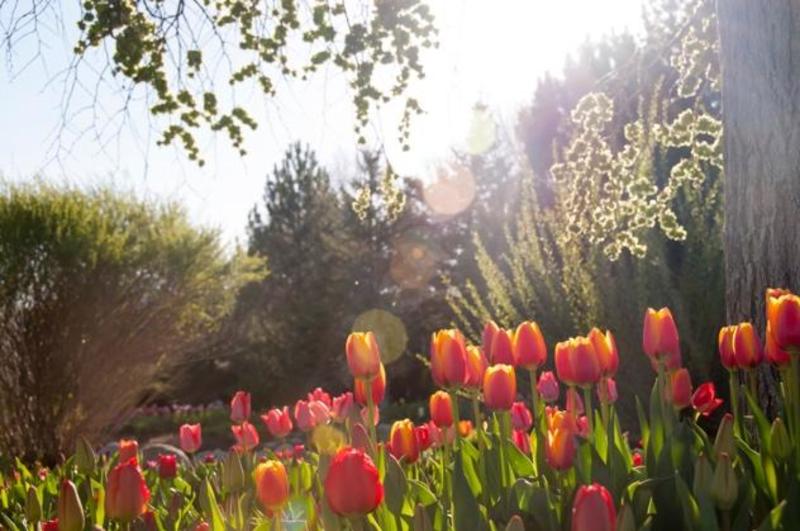 The best spring date ideas in Utah always involve the great outdoors. The Ashton Gardens is a beautiful, romantic destination with many options to make your sweetheart smile. Come visit Thanksgiving Point during the 2023 Tulip Festival for a date you'll never forget!
The Tulip Festival runs from April 7 to May 13, 2023, in Thanksgiving Point's Ashton Gardens (3900 N Garden Drive, Lehi). Tickets are available Monday through Saturday from 9 am to 8 pm. Tickets are on sale now. All admission is time-ticketed with limited availability, so we recommend purchasing your tickets in advance!
These fun date ideas for couples near Ashton gardens from April to May are some of the best ways to fill your evening while attending the Tulip Festival.