If you've visited the original Sodalicious recently (in Downtown Provo) you might have noticed the giant almost Broadway-like sign across the street. This is CHOM.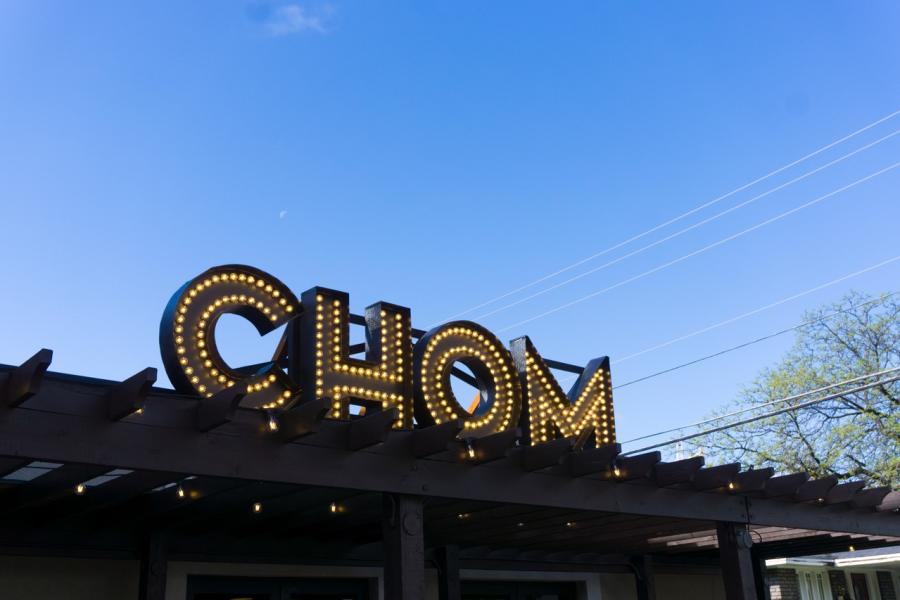 CHOM is a burger shack that mixes old time favorites like milkshakes, BBQ burgers and potato fries with a funky take on modernity. The interior design has a contemporary look with clean lines highlighted with a bright orange. It gets funky when you look to the west side of the restaurant at the giant Star Wars mural. It's definitely one of my favorite things about CHOM.
CHOM was the creation of Colton Soelburg, one of the founders of Communal and Pizzeria 712. He wanted to create a restaurant that appealed to the masses. In August 2016, that idea became reality when CHOM opened its doors.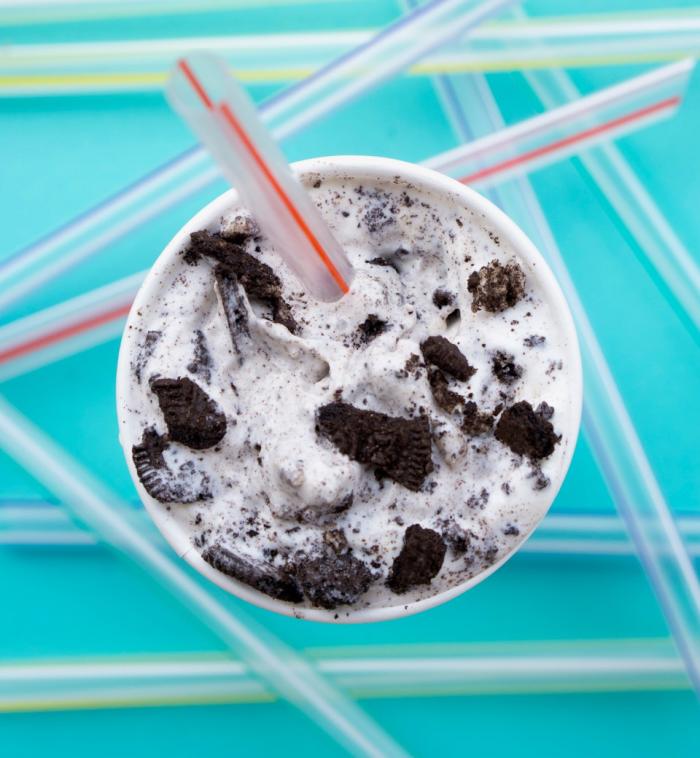 What makes CHOM unique is it involvement with other restaurants in the local area. CHOM's soft potato buns are from Shirley's, a local bakery. The milkshakes are made with Rockwell's ice cream. Also, the meat comes from Salt Lake City.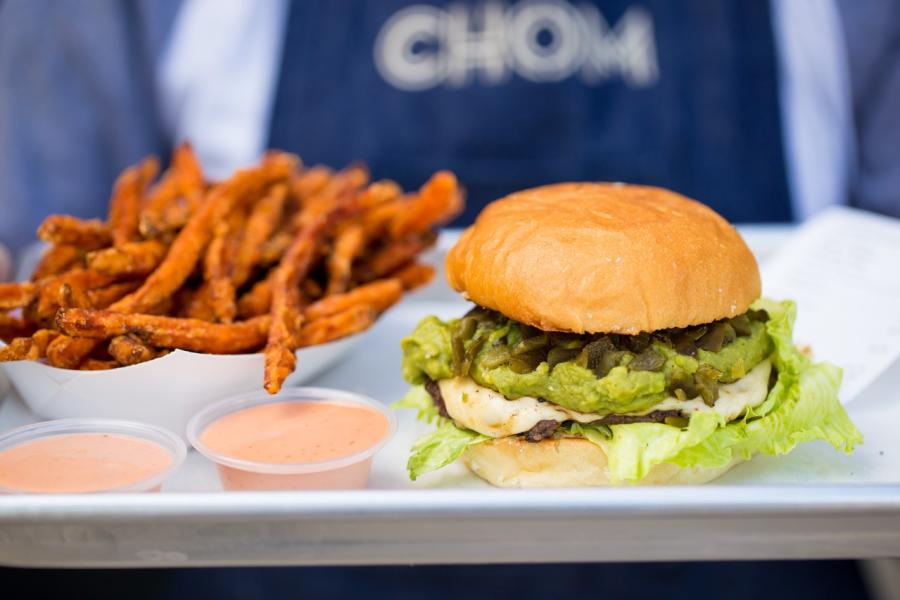 CHOM top hits include the green chile avocado burger, sweet potato fries, and the peanut butter chocolate shake. Pro tip: ask for BBQ sauce and fry sauce mixed together. It's a fantastic dip for your fries.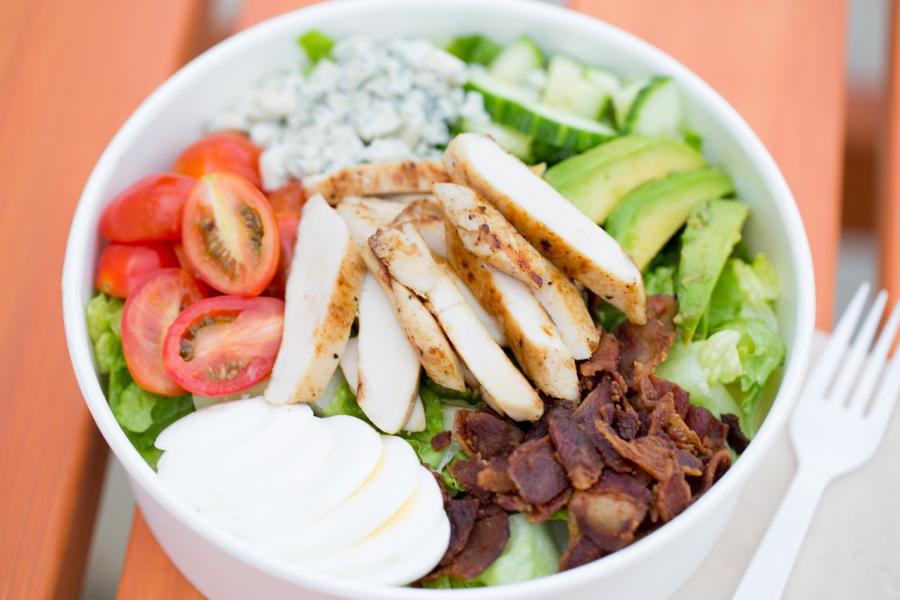 Want to eat on the more healthy side? CHOM also offers salads. I tried the cob salad and all the ingredients were very fresh.
If you go:
Address: 45 W 300 N, Provo, UT 84601
Hours: Mon. – Thurs. 11am – 10pm, Fri – Sat. 11am – 11pm, Closed Sunday
Join their email list for a free shake on your birthday!