Utah Valley is where burger cravings are met with mouthwatering delight! If you're a burger enthusiast searching for the perfect patty, look no further. We are home to a treasure trove of exceptional burger joints and restaurants that cater to all tastes and preferences. From classic cheeseburgers with a gourmet twist to indulgent creations bursting with unique flavors, Utah Valley has it all. 
Get ready to sink your teeth into burger perfection as we uncover the most crave-worthy spots in Utah Valley.
---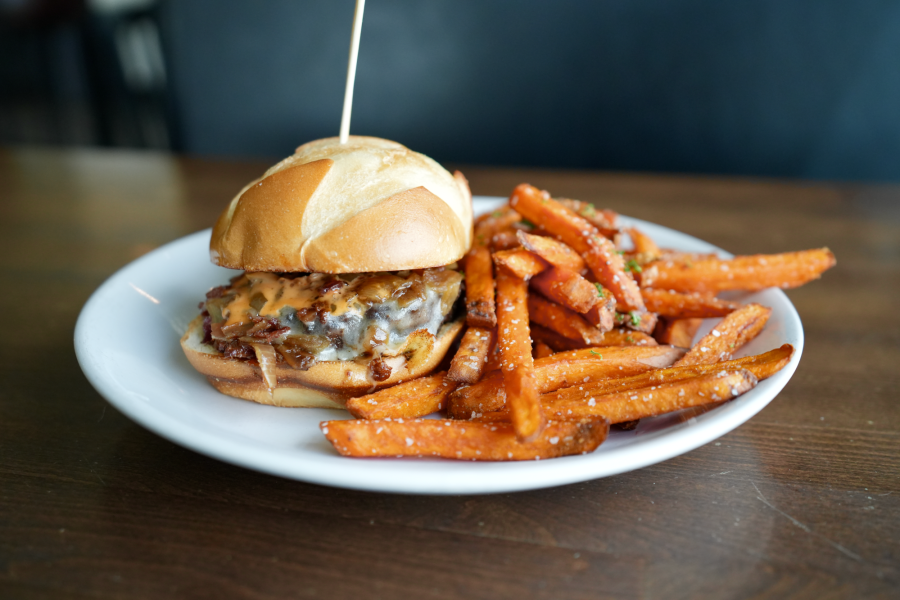 At Kitchen 88, located in American Fork, foodies are in for a treat! Among their stellar menu offerings (literally so many amazing dishes), the Thatcher Burger truly shines. The juicy beef patty, nestled between two fluffy brioche buns is delightful. The burger is elevated with melted white cheddar cheese, caramelized onions, and their special burger sauce. 
Served alongside your choice of golden fries, sweet potato fries, or a refreshing side salad, this burger is a must-try. Kitchen 88's commitment to quality and culinary expertise shines through in every bite of the Thatcher Burger. It's a delicious experience that will leave you wanting more.
---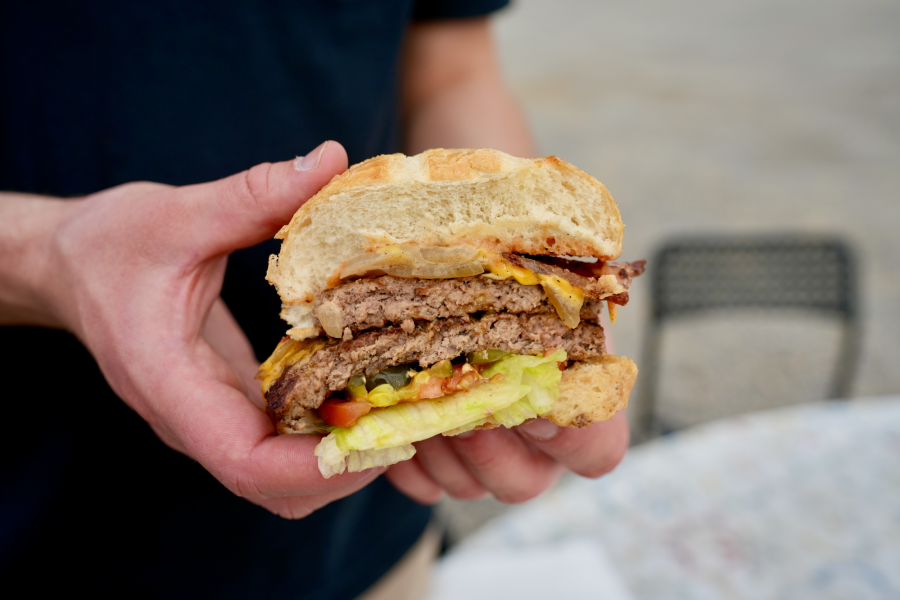 Among the vibrant food scene in Pleasant Grove, one exceptional food truck stands out: Burger Pioneers. Recently, I had the pleasure of talking to Garrett, the owner, and chef of the food truck. He served us a delicious Mountain Man burger and the best waffle fries. He also shared his remarkable life story. 
Garrett revealed that his passion for cooking incredible burgers stemmed from a deeply personal place. In March of 2022, he tragically lost his beloved wife, Becca. He was determined to honor his loved one's memory and set out on a mission to create a burger joint. This restaurant was to be a symbol of their shared love, experience in the hospitality industry, and culinary skills. Garrett was once told he didn't have the talent to make burgers. But, his creations at Burger Pioneers are extraordinary. Every day, there are many people waiting in line outside his covered wagon.
I took my first bite and immediately understood why the burger's patty is so beloved. Locals and visitors rave about its flavors. They dance on the taste buds.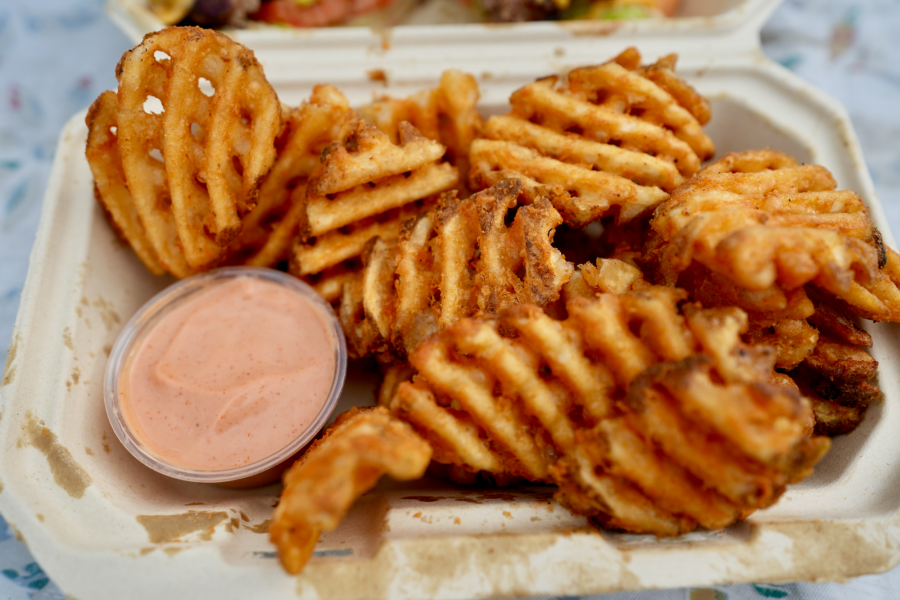 The Burger Pioneers experience goes beyond culinary mastery; it's an homage to love, resilience, and the pursuit of one's dreams.
---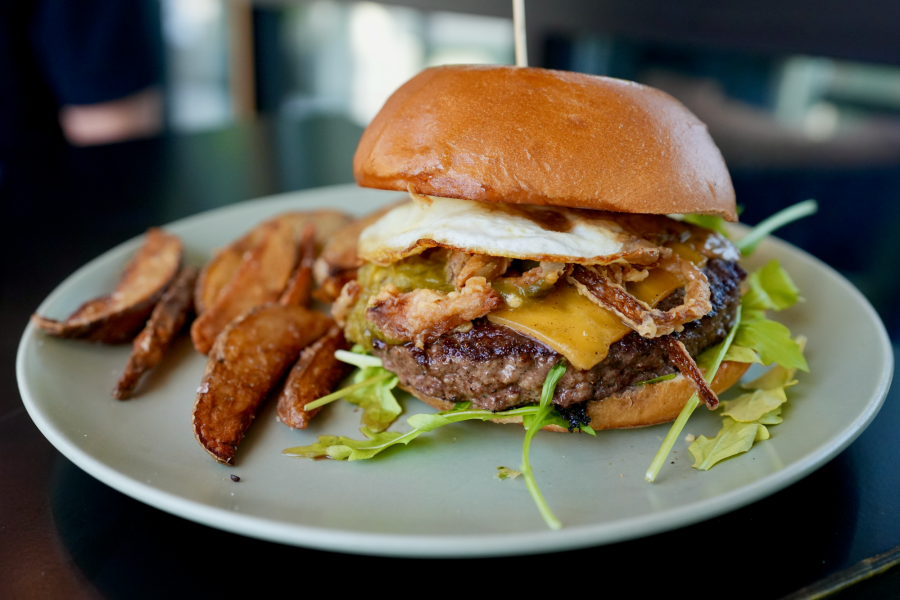 Block Restaurant's signature menu item, the Block Burger is a true masterpiece that will leave your taste buds begging for more.
What sets this burger apart is the delectable addition of jalapeno jam. The jam adds a fiery kick. It also gives the burger a delightful tangy sweetness.This sweetness complements the savory elements perfectly. The Block Burger, complete with its addictive wedge potatoes is an absolute delight that promises a truly flavorful experience. 
Something to note is that their menu changes seasonally. The flavors of the Block Burger are not set and have changed over the years to keep you on your toes. However, you can always expect brilliance when it comes to anything that comes from this place. 
---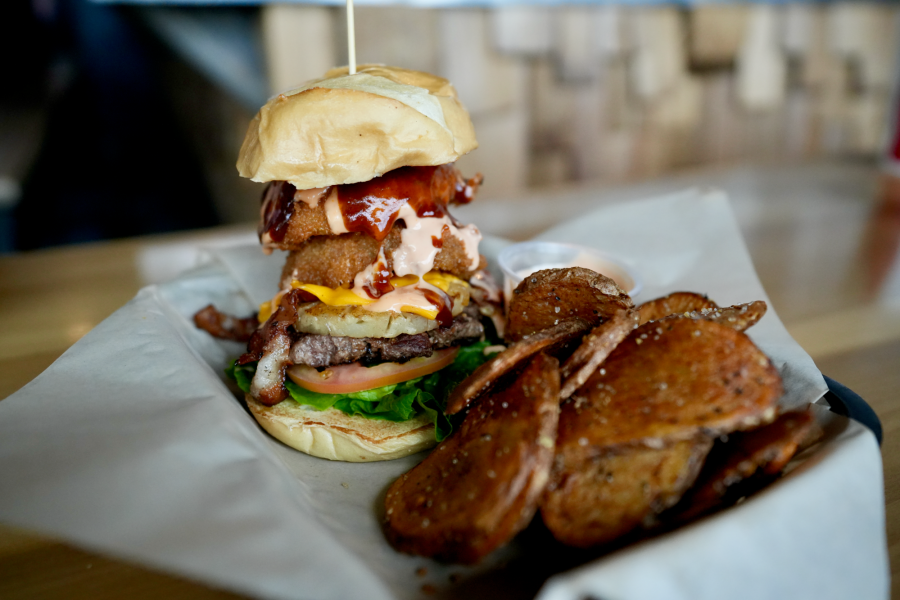 Say aloha to a favorite burger spot in Utah Valley! Seven Brothers Burgers is a burger paradise that has an origin story as vibrant as the island breeze. Picture seven brothers, embarking on a delicious journey from the sunny shores of Hawaii to the mountains of Utah.
They were inspired by the food culture they experienced at restaurants in Hawaii. They wanted to recreate the flavors of their tropical home and share their family values in Utah Valley. 
As you dive into their menu, you'll discover a harmonious fusion of Hawaiian influences and classic burger goodness. Indulge in the "Teri-Samoa." A juicy patty is dipped in carmelized teriyaki sauce and embraced by smokey bacon, American cheese, and grilled pineapple. This combination will transport you to a tropical paradise, with sandy beaches and swaying palm trees. 
If you're looking for something different, try the "Spencer Burger." It is a fiery creation topped with jalapeños, swiss cheese, a crispy onion ring, and a lava-like spicy ranch sauce. Every bite will ignite your taste buds.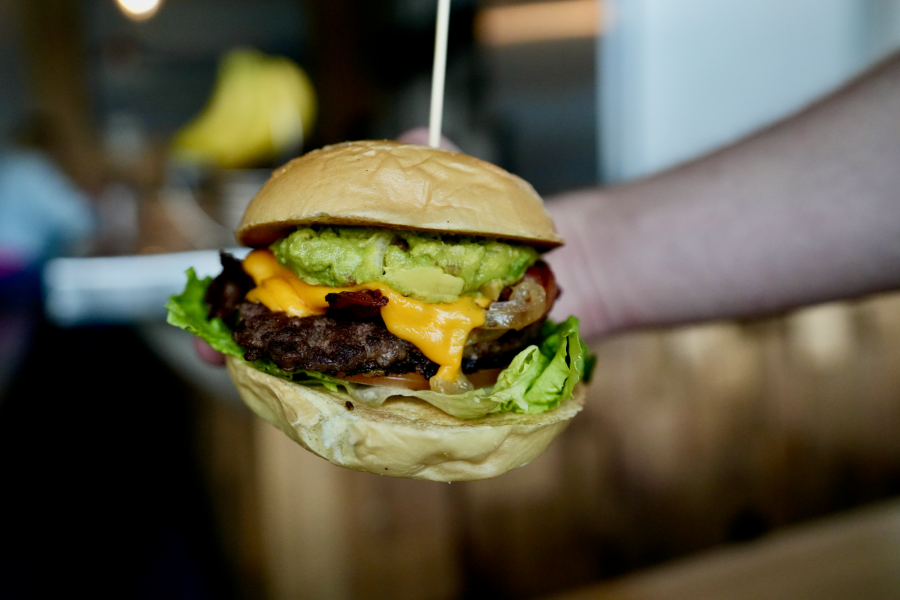 You can't go wrong with the Shem burger. It comes with fresh guacamole, crispy bacon, melted American cheese, and homemade burger sauce. Seven Brothers Burgers invites you to experience the vibrant flavors of Hawaii and the warmth of Ohana with every bite. Enjoy the unique atmosphere of Utah Valley's desert mountains.
---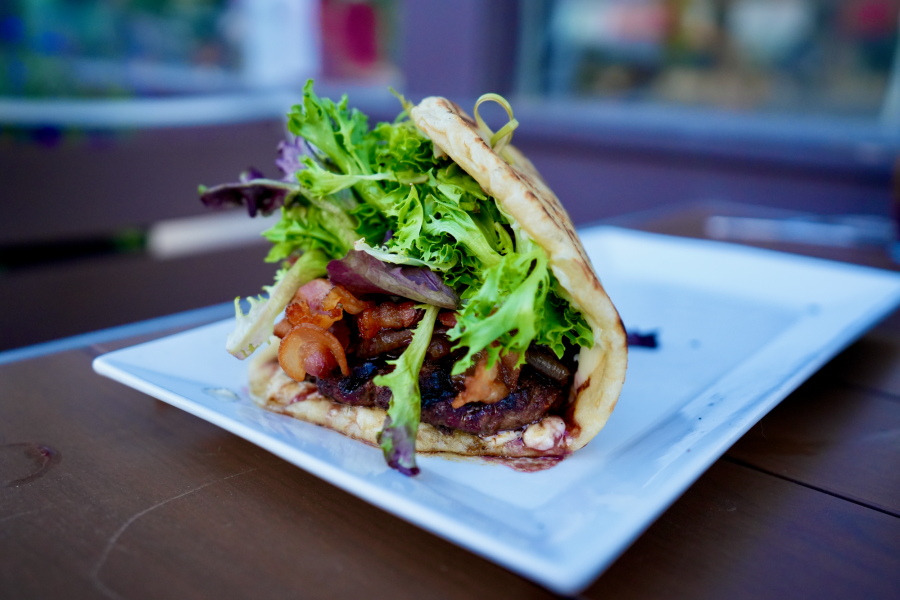 The combination of high-quality ingredients and expert craftsmanship makes Black Sheep Cafe a must-visit for burger enthusiasts in Provo. If you love bleu cheese as much as I do, you'll be delighted when you try the Bleu Burger. Its unique flavor will bring you joy. 
This unique take on a traditional burger was unlike anything I have ever tasted. The first bite is packed with flavor. The smokiness of the bleu cheese crumbles is complemented by the sweetness of a cabernet reduction.
Caramelized onions add another layer of flavor. All of this is wrapped in a juicy beef patty and nanniskadi bun. The nanniskadi bun is the unique part of this place as most of its burgers use traditional flatbread. 
The real highlight of this burger for me is the cabernet reduction as it balances the sharpness of the bleu cheese. To join this meal, you have the side options of sweet potato wedges, street corn, or rosemary fries. I would highly recommend the rosemary fries as the rosemary is fresh and the sauce to accompany it is spectacular. 
Not a fan of bleu cheese? Not to fear (I'll try not to take offense *wink *wink). The G.O.A.T. Burger, the Black Sheep Burger, and the Buffalo Nickel Burger (on the Dinner menu) are phenomenal. The Buffalo Nickel Burger, also with the sweet cabernet reduction will blow your mind.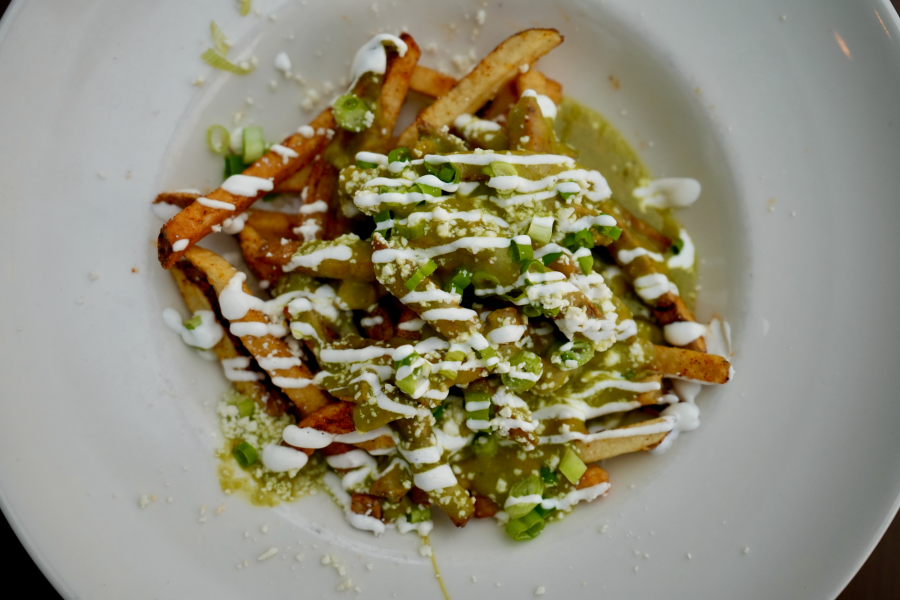 Be sure to start your meal with literally any of their delightful appetizers. I'm a huge fan of the Green Chile Frites with a fried egg.
All of the starters are amazing though. Pair your meal with a glass or jug of their housemade sweet cactus pear lemonade or cactus pear Moscow mule. You will have no regrets.
Asking for a to-go box is a good idea. This burger is so filling that it could satisfy the hunger of a herd of black sheep. This place makes for a fun and filling lunch date, or a romantic and cozy dinner. However you choose to enjoy it, Black Sheep Cafe tastes like a home that I never knew but can clearly imagine.