During the winter Utah Valley transforms into a cold-weather playground, offering everything from skiing at Sundance Mountain Resort to ice-fishing on Tibble Fork Reservoir or sledding at Rock Canyon.
However, if you want a change from trying to figure out how many layers your toddler needs or a break from wearing thick wool socks, Utah County offers a number of different indoor activities for the entire family! If you do not wish to brave the cold, here are some indoor places where you can hang up a coat, stay warm and play. 
Butterfly Biosphere at Thanksgiving Point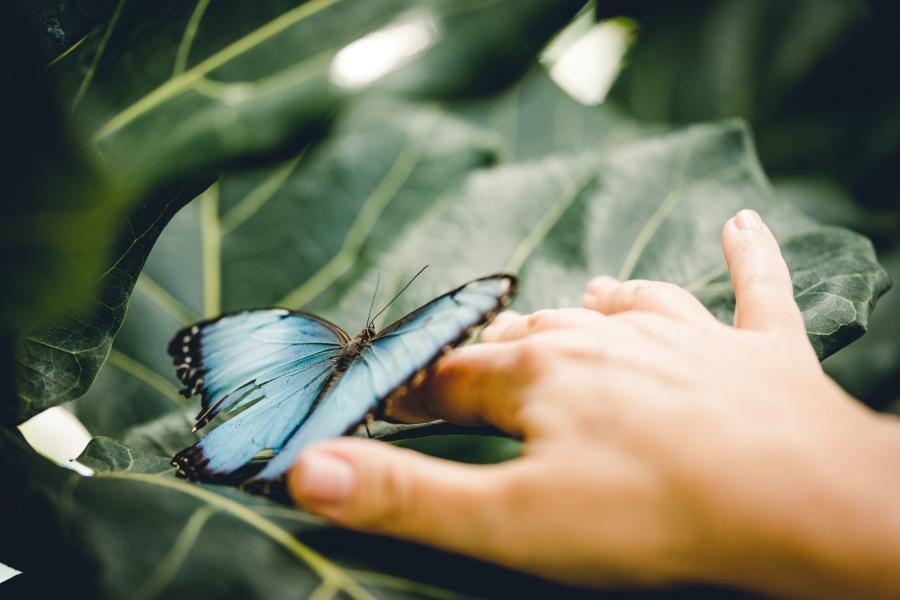 A piece of tropical heaven located inside a glass-walled conservatory, Thanksgiving Point's Butterfly Biosphere combines engaging activities with beautiful tropical gardens. Home to over 1,000 butterflies, the biosphere can either be a peaceful place to relax or a hands-on spot for kids to get in some physical movement. Right outside the butterfly gardens are additional interactive experiences, as well as a tree-house play area. The biosphere is kept at a humid 80°, so visitors should come prepared to leave their coats at the door and for a moment, enjoy some summer warmth. 
You can also visit one of the world's largest dinosaur museums at the Museum of Ancient Life or the Museum of Natural Curiosity, which offers a variety of fun indoor games for kids of all ages.
Glow Golf at Fat Cats in Saratoga Springs 
pc: @utah.fun.guide
Embrace the dark this winter with Fat Cat's glow-in-the-dark mini golf course in Saratoga Springs. This space-themed course has golfers practice their miniature game surrounded by black-light murals and obstacles. Once a round is finished, players can pay for another round or consider other activities at Fat Cats, such as bowling, virtual reality, arcade games, or a movie showing. Glow golf is first come first serve and is $3 per person, per round. Stay for lunch or dinner and choose from a variety of options, including a Cobb salad, funnel fries, or build-your-own-pizza.
Clyde Center Springville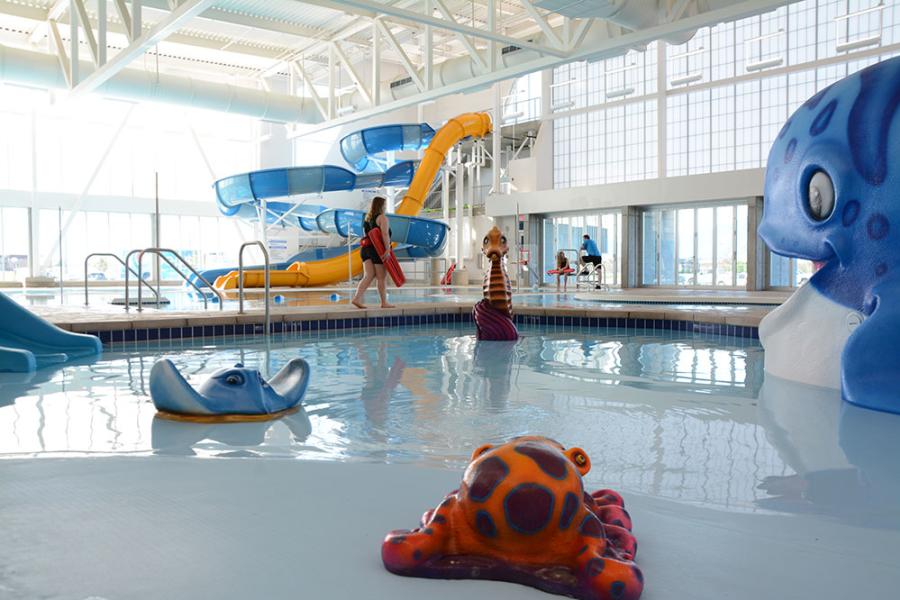 pc: @uv360
Keep the kids busy at the Clyde Recreation Center in Springville which has all of the amenities of a gym with the added benefit of an activity pool. There are water slides, a lazy river, a toddler splash pad and a hot tub area perfect for relaxing and keeping warm. Families can also play basketball on the center's courts, or practice Volleyball on Thursday nights. Memberships are available or visitors can purchase day passes for $5 for adults and $4 for youth (3-17). 
Coconut Cove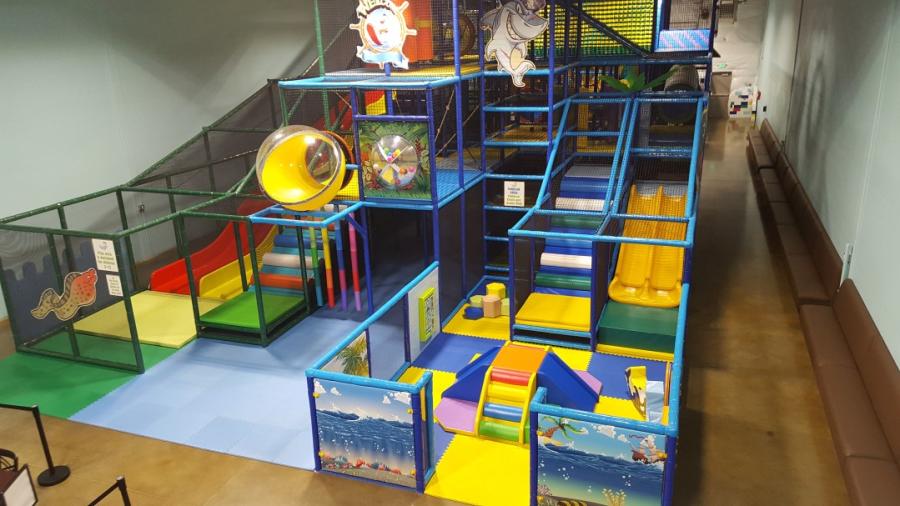 Coconut Coves' indoor play area is the perfect place to gather with friends and family rain or shine. This indoor playground has a leveled structure for climbing, bouncing and sliding. Inside the playground, children will find trampolines, building blocks, ball shooters, and racing wavy slides. For toddlers and babies, there is a separate zone with size-appropriate structures and slides. Parents can pay to join in the play or watch their children from the surrounding benches or table area. Socks are required to play on the playground, and can be purchased at Coconut Cove when you check in.
Sunpro Tennis & Pickleball Club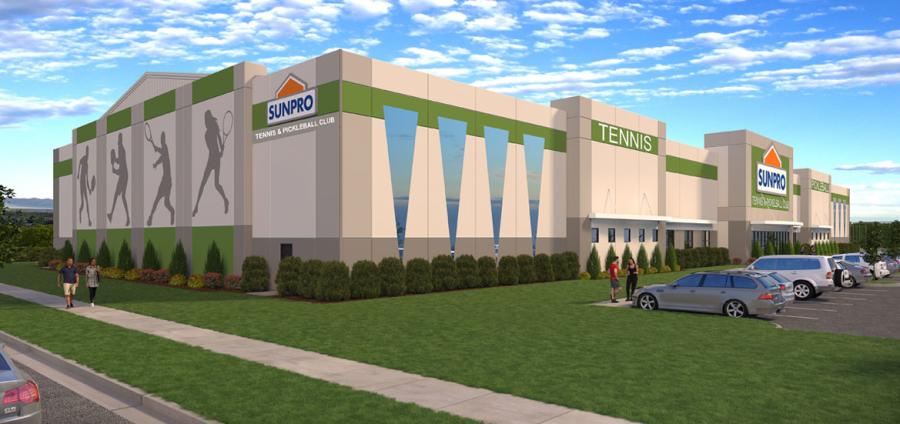 Pickleball and tennis are popular spring and summer activities in Utah Valley. However, there is no need to store away your rackets or paddles for the winter. Sunpro Tennis & Pickleball Club recently opened their doors on September 3rd 2021 and offers indoor courts for players who crave year-round play, even on the coldest Utah winter days. Located in Springville, just off of the I-15, this club provides courts that can be booked through a membership or rented by visitors to the club. Lessons are available for players as young as five and become more challenging until they are playing against professionals.
For more indoor places to keep you warm in the winter check out 10 Adventurous Indoor Activities in Utah Valley.