Do you know those mornings when you wake up super early and are instantly stoked about what you're going to do? For me, the last time I had that was when I went backcountry skiing (boarding) for the first time!
Now, I'm no stranger to the backcountry in the winter having done a lot of snowshoeing, and snowmobiling. I even tried Fat Biking once…it was rough. I also love snowboarding at the resorts, yet despite the years of wanting to go backcountry boarding, I never got around to it. This season I finally fixed that, and let me tell you, it was incredible!
The Hike Up the Mountain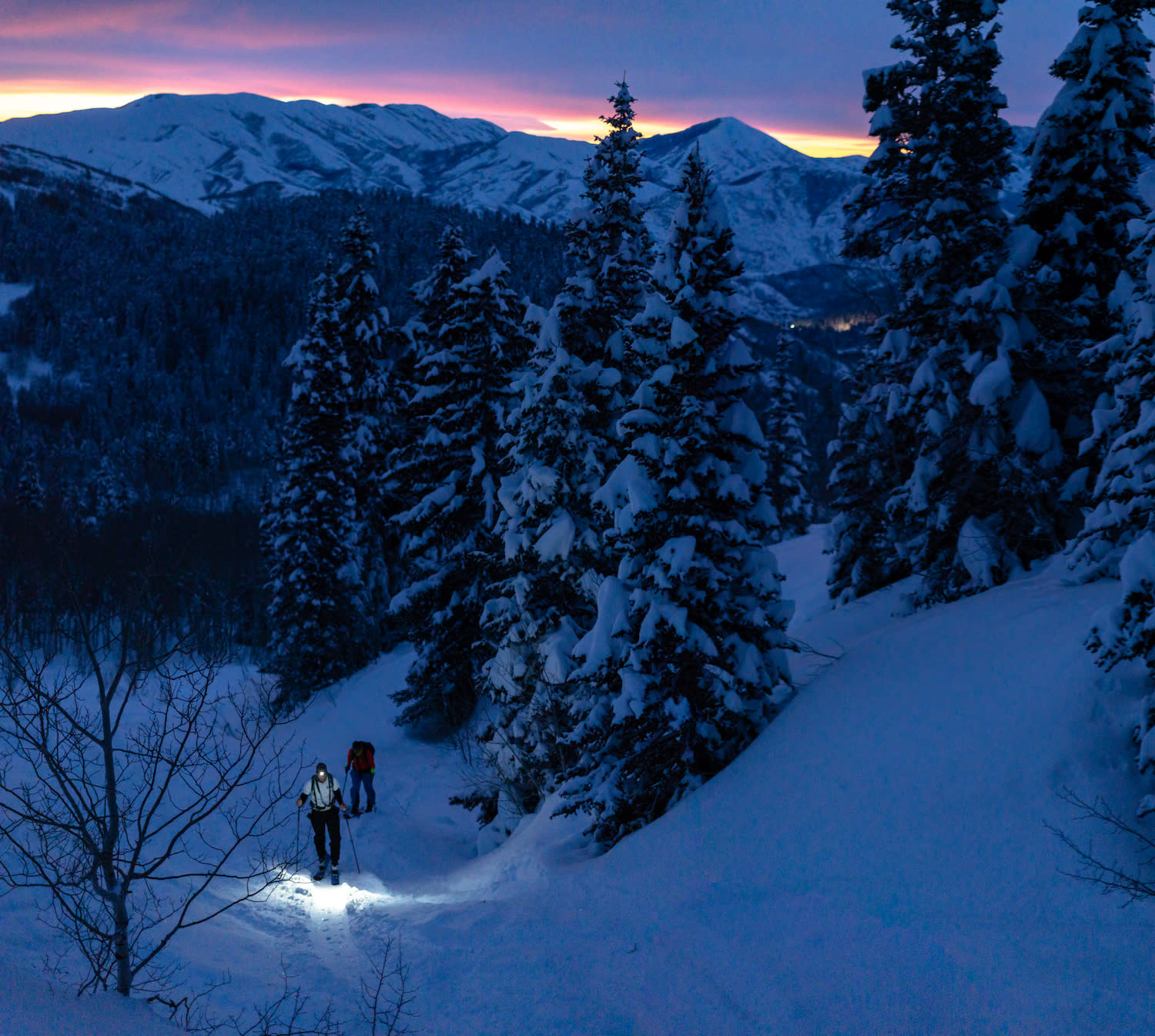 The clock read 4:30 am as I quietly loaded up my truck and headed for Provo Canyon, where I'd meet my friend Austin, a well-versed backcountry skier, and someone I trust fully when it comes to backcountry adventures. 
At the trailhead, we chatted about the plan for the morning as we threw on our gear. Ensuring our avalanche probe and shovel were secured snuggly in our bags. We did one last test on our avalanche beacons, secured them to our bodies, and started up the dark, frosted trail. 
For those unfamiliar with backcountry skiing, there is no chairlift to take you to the top. It requires you to trek up to the spots you want to ride down, usually done with your skis (or split board) on your feet and the use of "skins", which stick to the bottom of your skis and provide traction in the snow for you to walk uphill without sliding back down.
As we worked our way through the snow-laden meadows and trees, the early blue light of dawn could be seen reflecting off the snow. Revealing more of the grand winter scape, a welcomed distraction from the burning in my lungs and legs as we continued up.
Reaching the Summit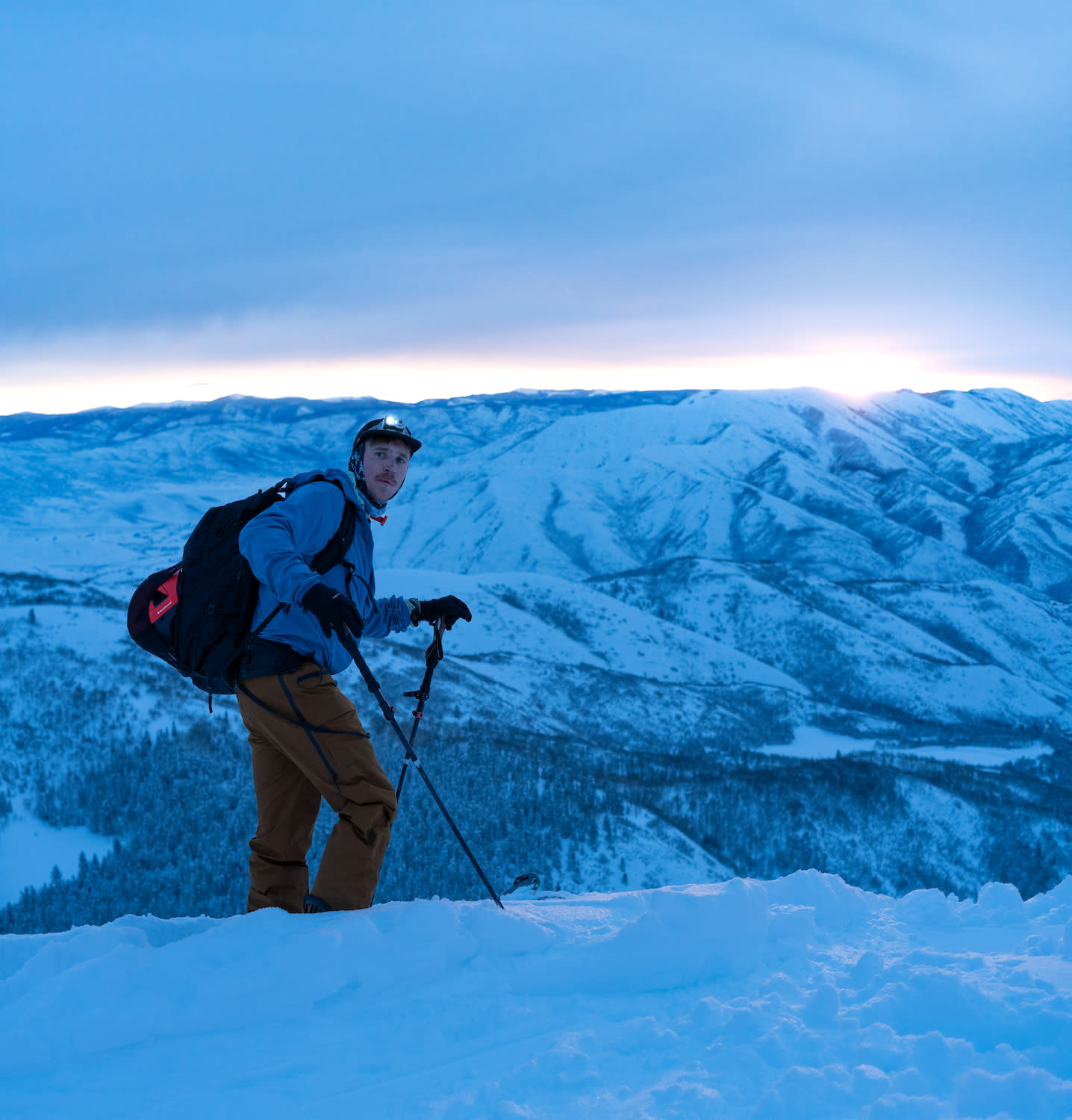 After 2 hours, we crested the ridge of the mountain we wanted to ride down with the towering peaks of the Wasatch watching over us as the first rays of sun bathed them in hues of pink and orange. A breathtaking backdrop to an incredible morning.
Since we were both on split boards, we transitioned our skis back into snowboards at the top of the ridge. A sense of excitement and trepidation swelled within my chest as I looked down the line of untouched, glittering powder. 
Riding the Backcountry Face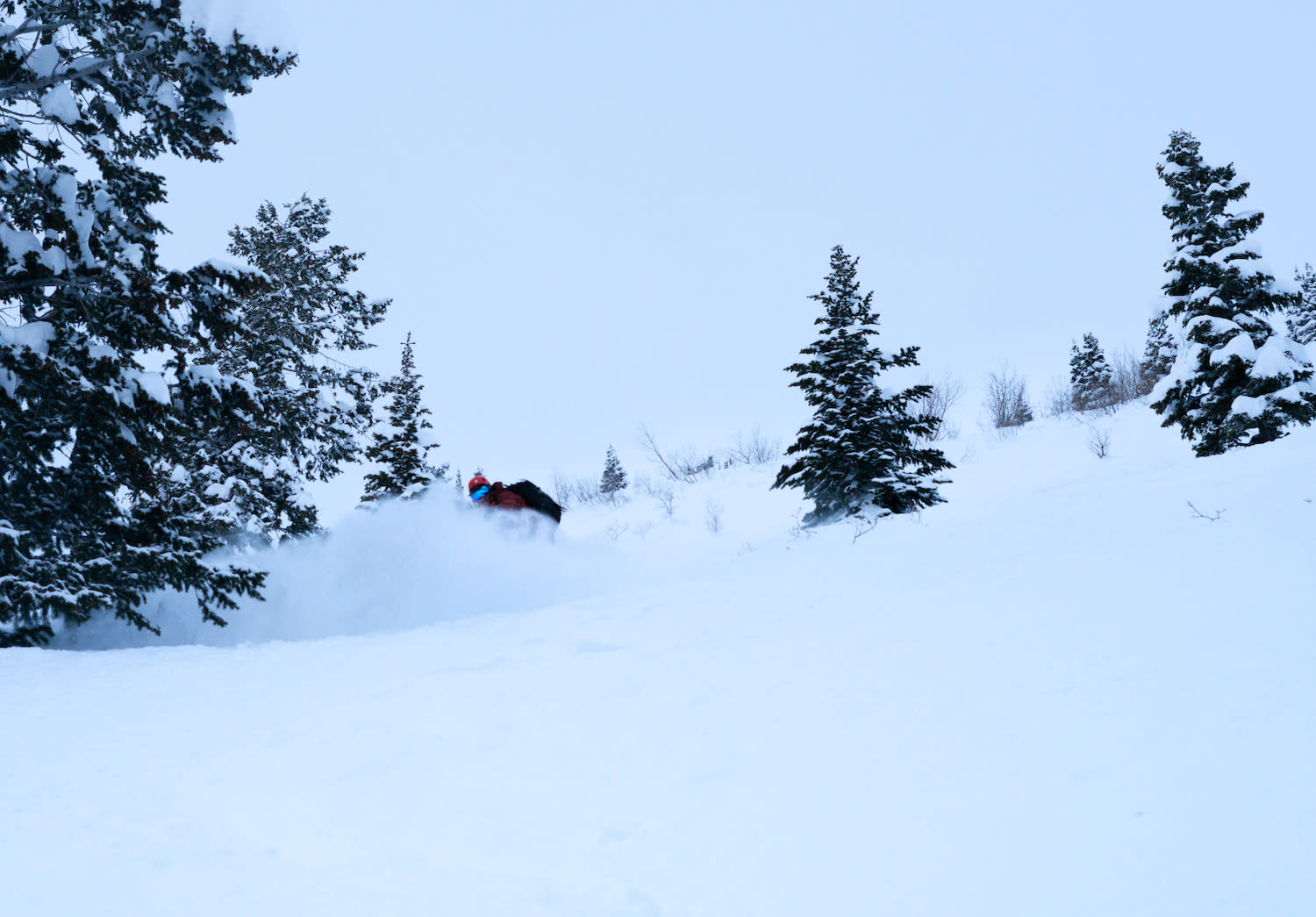 As soon as we both were ready, we dropped off the ridge. At first, the deep powder seemed wily and chaotic under my board, turn after turn felt like a struggle as I fought against the deep snow. As I calmed down, I focused on my balance and let the board float with the powder, instead of forcing it…that is when the magic happened! 
It was a ride, unlike anything I had done at a resort (even on the best powder days). It felt like a dream, the way my board glided down the mountain, silently cutting through the snow.
At every turn, I felt as though time stood still as powder splashed all around me. These surreal moments were well worth the effort of the trek up. I knew I'd be back soon; I was hooked. 
Where to Go Backcountry Skiing in Utah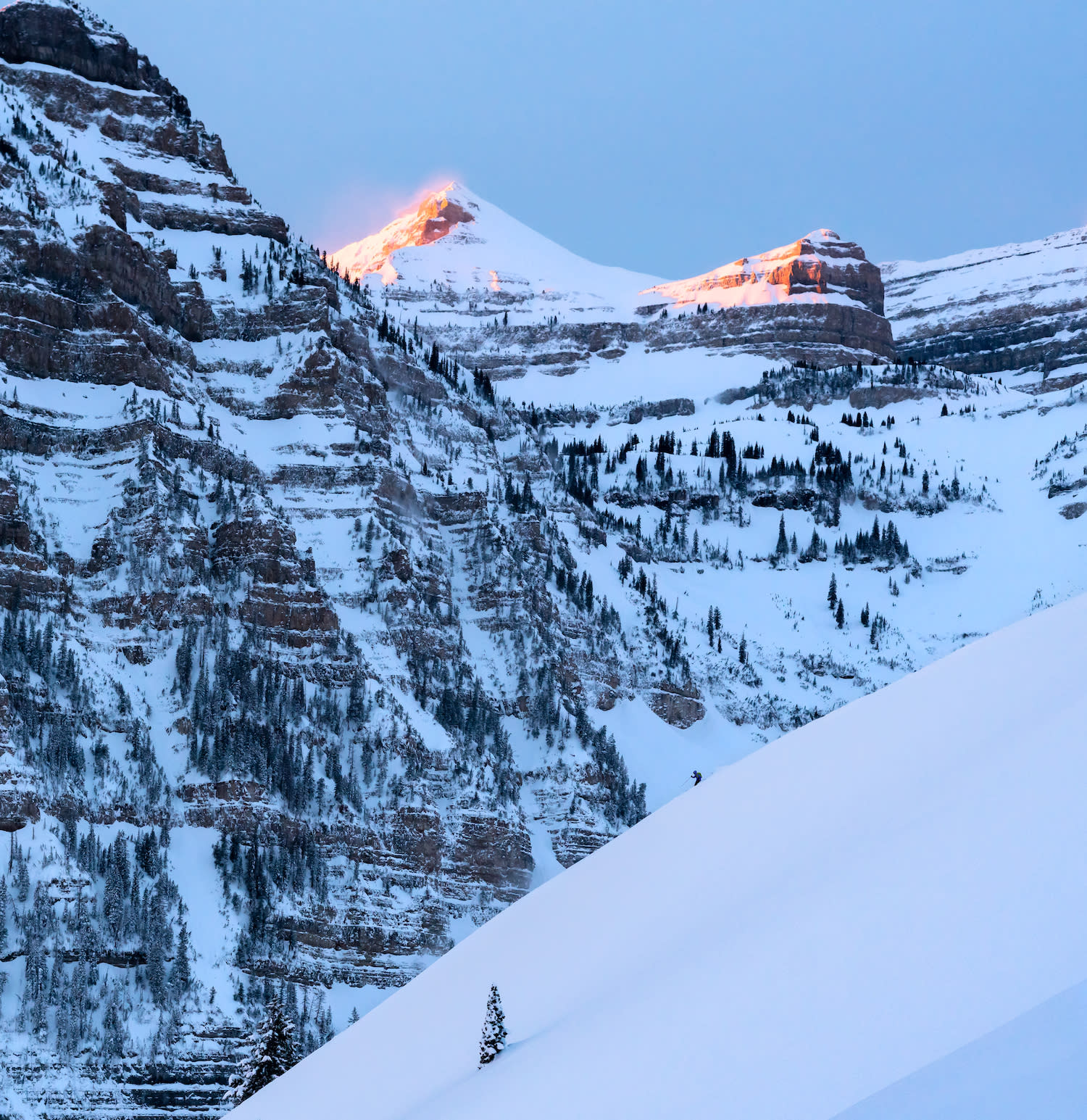 It's not easy to find the best places to go backcountry skiing and there isn't much information online. This is for a good reason! When you're just starting out, you want to go with an experienced backcountry skier to learn safety procedures. If you want to know the best places to go backcountry skiing, we've listed the best resources to help you get started
I strongly recommend you use these resources before going into the backcountry, no matter if you are a beginner to backcountry sports or an old timer.
This organization is dedicated to helping us all make the most of winter, in the safest way possible. 
They provide daily avalanche forecasts via their website or app. Get in a habit of checking the forecast daily, even if you aren't going out into the backcountry. 
They provide courses and certifications for avalanche safety. 
This is a free course offered in person and online. The online course is best used as a continuation of the in-person event, which is held at various locations and usually lasts an hour. Click here to find a location and date near you.  
They also provide more in-depth courses with field days that cost $100-$200. They teach you safety, first aid, and avalanche training. Click here to check those out. 
They rent gear and have great insight into a variety of activities and how to stay safe. 
This is a great option for those looking for a guided experience. Utah Mountain Adventures provides courses and group tours. 
This is one of the best websites to find blogs and videos on avalanche awareness and safety. 
6. Backcountry Safety Gear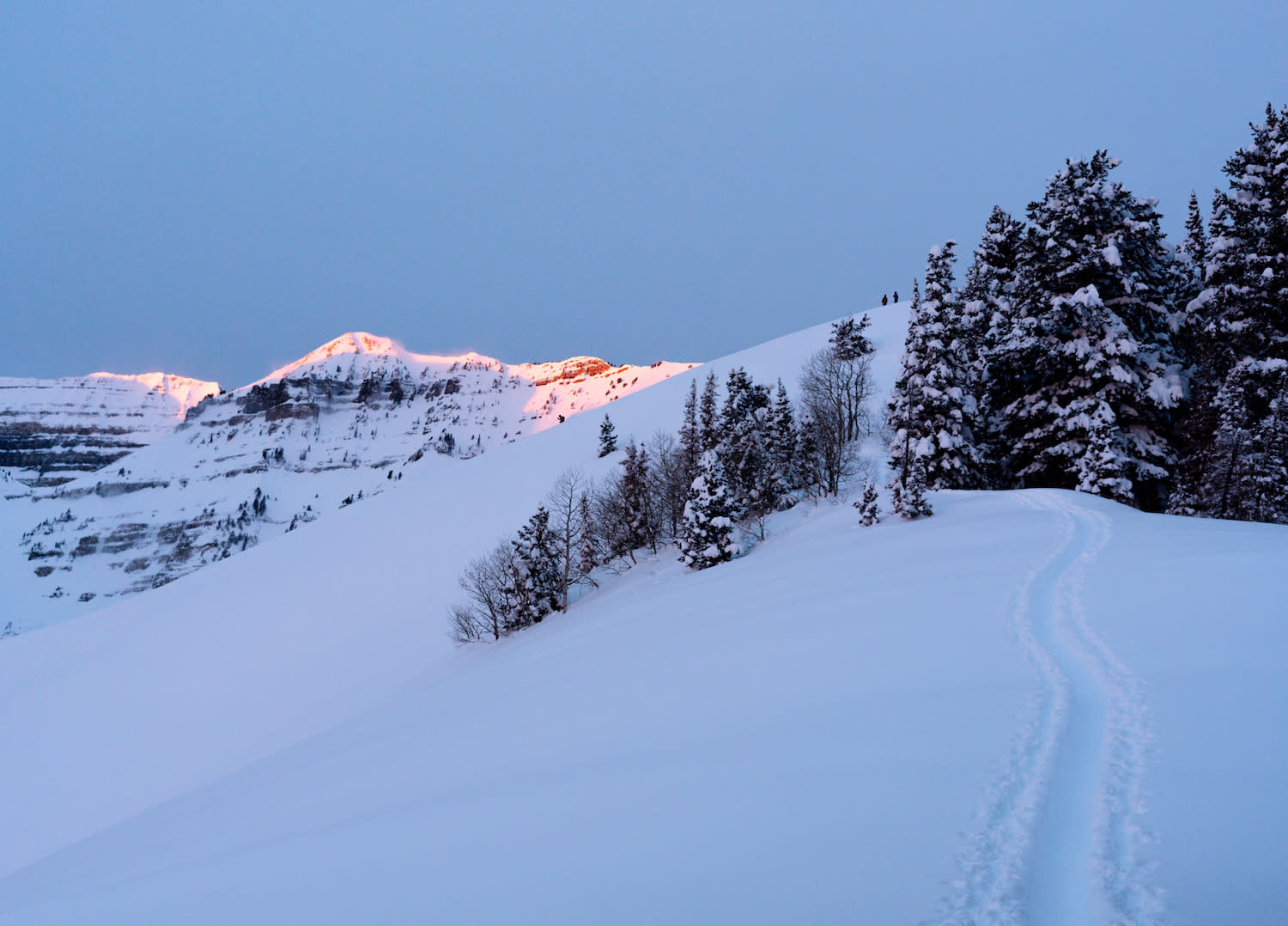 If you don't have an avalanche beacon, probe, and shovel…then stick with the resorts until you do. I'm not kidding, this gear can literally mean life or death if an avalanche happens. (You can rent this gear at most local outdoor adventure stores.)
Safety gear won't make much of a difference unless you have the proper avalanche research and education, so make sure you check out the resources listed above.
Backcountry skiing in the Wasatch Mountains is one of a kind, with breathtaking views, challenging terrain, and the thrill of exploring new areas.
Get to know more people in the backcountry community. It is always best practice to go with at least one other experienced person.
To make the most of your experience, it's important to be prepared, knowledgeable, and respect the risks involved. With proper planning and safety precautions, you're sure to have an unforgettable adventure.