Pioneer Day, on July 24th, is a statewide celebration of when the Mormon pioneers first came to the Salt Lake Valley and settled there. It commemorates the pioneers' sacrifices and convictions for religious freedom and, though it has strong ties to the Church of Jesus Christ of Latter-day Saints, it is celebrated by all Utahns as a way to remember those who helped make our beautiful state what it is today.
This year, Pioneer Day falls on a Wednesday, but there are still plenty of activities to do that day, or celebrate on one of the weekends before or after (July 20th/July 27th). Here is a list of the best Pioneer Day activities you can do to celebrate with your family this year!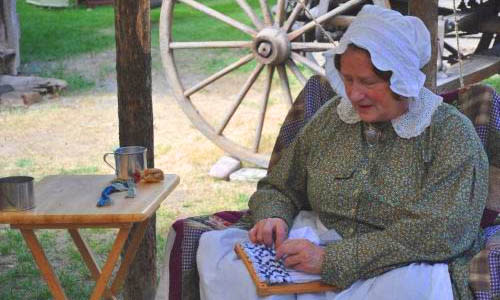 1. Pioneer Day Extravaganza - Come to one of Utah County's largest Pioneer Day celebrations at North Park in Provo on July 24th at 10AM-2PM. There will be lots of activities to choose from with a pie baking contest, a pie eating contest, panning for gold, entertainment, games for kids, and much more! Also, come and explore Pioneer Village at the same park!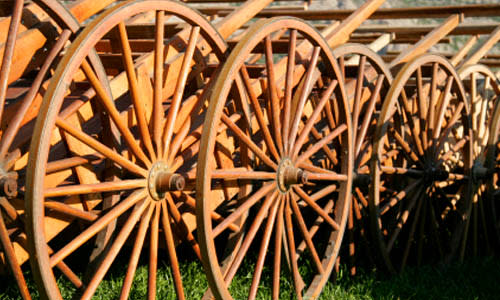 2. Mapleton Pioneer Day Celebration - On Saturday July 20th, enjoy all the festivities of Mapleton's celebrations. Morning activities include a one-mile fun run and 5k, a parade, food, and games in Mapleton City Park. Evening activities include food, ping-pong ball drop, skydivers, music, fireworks and more at Ira Allan Sports Park.
3. Catch the end of Fiesta Days - Attend Spanish Fork's rodeo that has been going on for over 70 years, from July 19th to July 24th. Or, join in the fun with your family at the fish rodeo, the grand parade, the adopt-a-duck event, the Speedy Spaniard mile run, and a fireworks spectacular!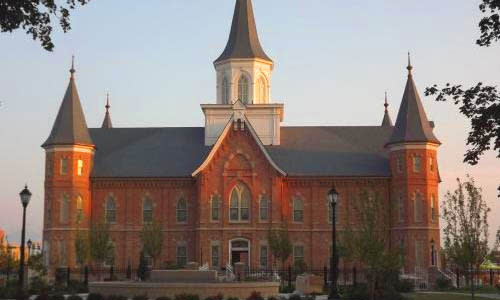 4. Pioneer Day Temple to Temple 5k Run - Aiming for 25,000 participants, this is becoming the largest race in Utah, racing from the Provo Temple to the Provo City Center Temple. Registration is free, but you can also purchase an optional t-shirt and a timing chip for $13. The race will be held on July 24th at 8AM. After the race, stick around downtown for brunch at either Guru's, Communal, or Station 22 Cafe!
5. Day of the Cowboy - Visit Camp Floyd State Park to celebrate another heritage in Utah County--the cowboys who came here! Round up your friends and family on July 26th or 27th for this fun event, from 10AM-5PM. Enjoy kids activities, food, vendors, and cowboy poetry and music. Bring a chair or picnic blanket. Wagon coach rides will also be available for $5 per person.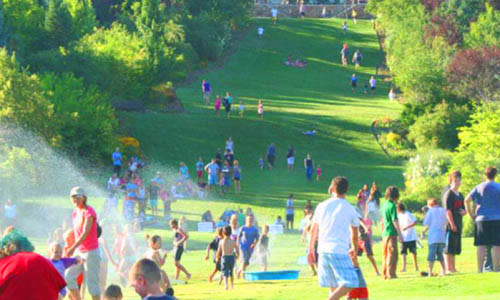 6. Jiggle Fest and Utah Foods Cook Off - Come to the Electric Park at Thanksgiving Point for giant food fights with jell-o! It will be as hilarious and as fun as it sounds! Then, stick around for a fry sauce, jell-o, and funeral potatoes cook-off. The fun happens on July 20th at 10AM-2PM.
7. Orem Owlz Baseball - Orem's very own baseball team will be playing on Pioneer Day, July 24th, against the Rocky Mountain Vibes. Many of their games end with an exciting fireworks show and Pioneer Day is no exception!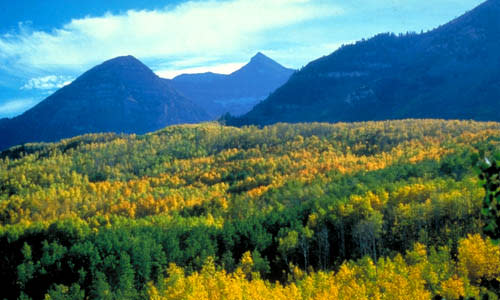 8. Go on a hike - If you know anything about the Mormon pioneers, you know that they sacrificed a lot by walking across the country. Luckily, in Utah Valley we have some very beautiful places worth walking to, including to Mt. Timpanogos, along Utah Lake Shoreline, and to Stewart Falls. So pick a hike outside and walk like the pioneers did to try and understand their sacrifices a little better.
9. Pedal Provo Ghost Tours or Historic Building Walking Tour - Take a stroll through Provo's history with one of these exciting and interactive tours. The pedal tours take place on Fridays and Saturdays, where you go with a guided group on bike around town to learn of its spooky past. The historic building tour is as simple as printing out a list of historic buildings and going with your own group on foot to search out history.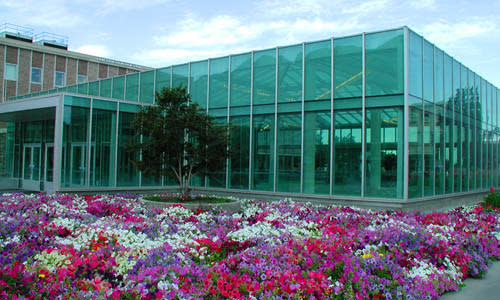 10. BYU Family History Library - With links to hundreds of records and volunteer expert consultants, this library provides the tools necessary to search for your family. What better way could there be to celebrate the pioneers in our lives than by discovering them and connecting with them?
11. Visit a museum - There are a lot of places around Utah Valley that you can go to discover the history of the pioneers. Some great museums to check out are the Stagecoach Museum at Camp Floyd, the Peteetneet Museum in Payson, and the Crandall Historical Printing Museum in Provo.
In Utah Valley, there is so much to learn about pioneers. Celebrate those who helped make Utah what it is today by doing some of the activities mentioned!