Utah Valley is a land full of surprises where every city holds its own personality and quirks. It's also a tight knit community, so the locals really know their way around. However, there are still many things here left largely undiscovered, including some great Utah County activities. Whether you're exploring Utah Valley for the first time or have lived here your whole life, here are some things worth checking out that you've probably never heard of.
1. A Gas Station Sign Museum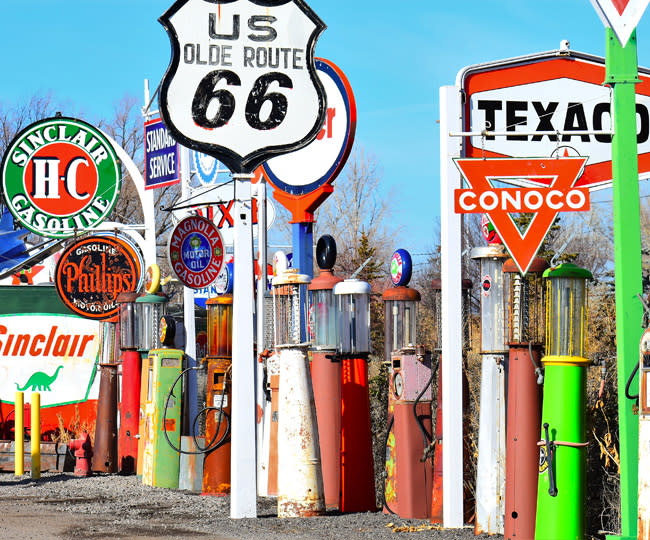 Located off of Center Street in Provo, west of I-15, is Petroliana Museum, which showcases dozens of retro gas station signs and memorabilia. If you've driven to Utah Lake State Park, there's a good chance you've seen it, but most people haven't gotten out of their cars and really explored it. Pose next to old gas pumps, faded signs of the most famous gas brands, and old automobiles for an Instagram-worthy picture.
2. A Piece of the Berlin Wall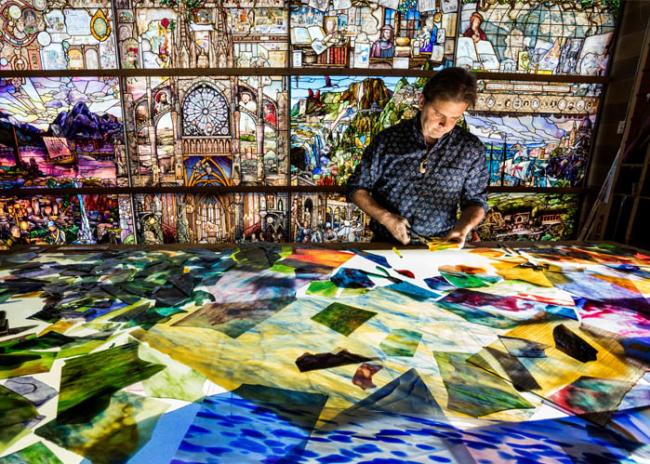 Although the Berlin Wall came down over 30 years ago, remnants of it are still being distributed throughout the world. Holdman Studios at Thanksgiving Point is a glass studio that offers tours of their facility where they create glass projects, such as Roots of Knowledge (found at UVU) and Roots of Humanity (still being created). One of the stained glass panels for Roots of Humanity has a piece of the Berlin Wall, among dozens of other hidden trinkets throughout. The artwork is incredible and the tour is informative and well worth checking out!
3. An Inn Where Mark Twain Stayed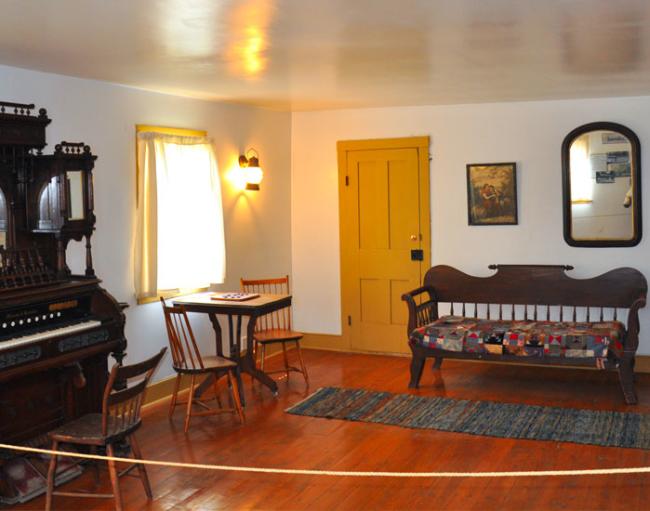 Utah Valley has been attracting famous visitors since the 1860s! Back when Camp Floyd was a military base instead of a state park, the Stagecoach Inn held several important guests, including Mark Twain. People can now visit the room where Mark Twain stayed and imagine him reading stories to crowds in the living room area. Camp Floyd is definitely off the beaten path, holding interesting history of the Civil War era in Utah. A visit there is enlightening and exciting!
4. An Asylum Museum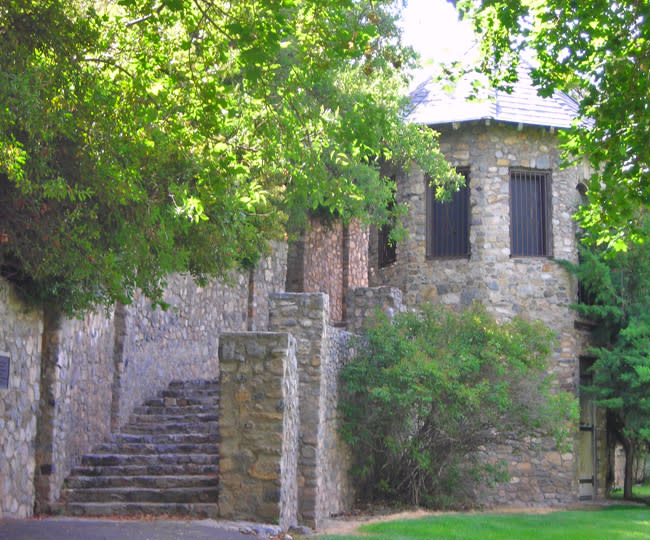 Learn about the history of mental health care at Utah State Hospital. Visit the Utah State Hospital Museum to see how far medicine and patient treatment has come. On display in two cozy rooms, there are photographs and artifacts that were used at the facility over the past 123 years, including straight-jackets and old medical equipment. On the same property, find an old castle that is frequently used for theater and photography.
5. A Rare Tabletop Elm Tree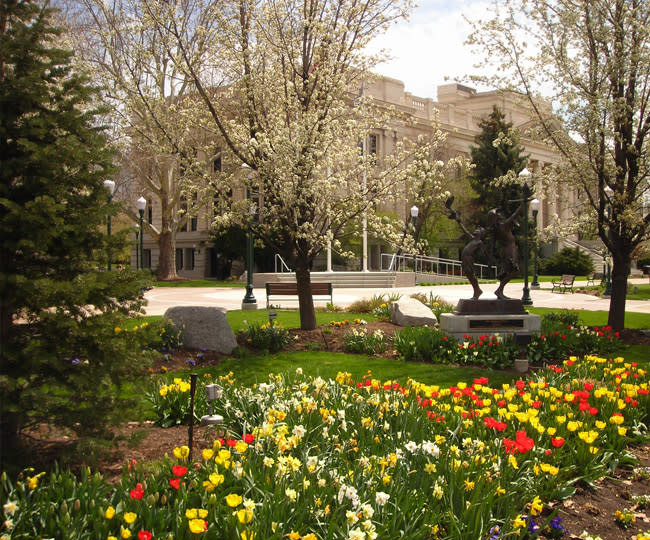 Standing crookedly beside the Provo Historic Courthouse is a rare tabletop elm tree. Many people have seen and perhaps even stood under this tree, but few have understood how incredible it really is. The tree was planted nearly a century ago after different trees were budded together. It is the only known tree of its kind and has not been successfully reproduced. Sitting under the branches of the beautiful tree is a great way to enjoy a picnic in the summer while taking in the sights of bustling Downtown Provo.
6. An Elaborate Hindu Temple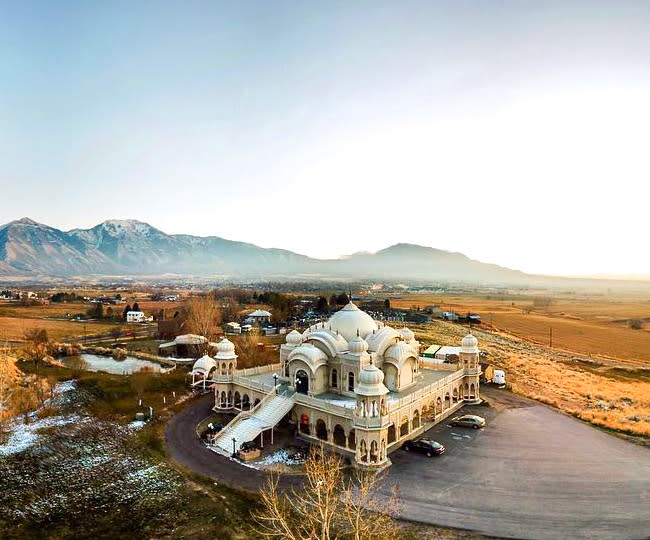 Unbeknownst to many, in the middle of rural Mormon country lies a large Hindu temple. The Sri Sri Radha Krishna Temple is where Hindu believers spread the message of Krishna Consciousness. The temple is reminiscent of buildings you can find in India, with intricate side detailing, domed ceilings and spires. They offer tours of the temple, hold popular events, such as the Festival of Colors during spring, and have a llama farm. It's a great place to explore with friends and family.
7. Artisan Chocolate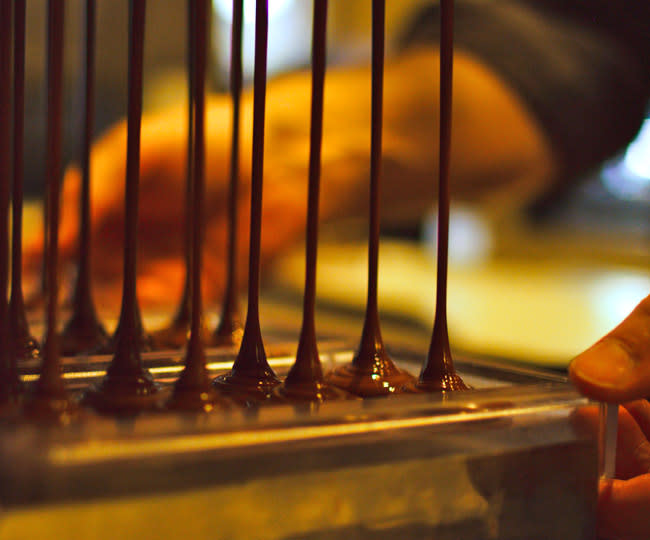 Utah Valley is a prime location for chocolate-making because the dry climate and the thousands of people with a heavy sweet tooth found throughout the region (hence, the dozens of ice cream shops). Because of this, several chocolatiers can be found here, including Taste and Amano. They gather cacao beans from around the world and then produce rich chocolate with amazing flavor here in their small-scale chocolate factories, which can be toured for private or group events.
8. A Place to Do Yoga with Goats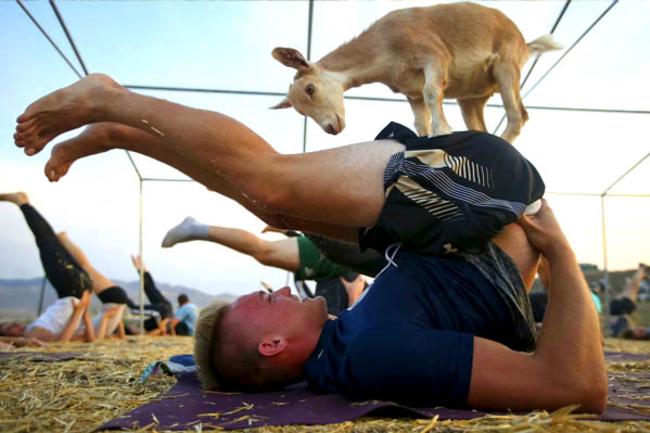 Photo Credit: Isaac Hale, Daily Herald
While the obscure sport of GOGA (goat yoga) did not start in Utah Valley, the Goga Guys have made it happen in Saratoga Springs. Sign up for a class where you can practice your favorite poses, from downward dog to cat cow--all while baby goats prance around you! Some may even make it onto your back and chew on your hair, which just adds to the exciting and unique experience.
9. A Himalayan Salt Cave
At Centered Stone in American Fork, health and wellness is at the forefront of all they do. They created the first salt cave in Utah, where visitors can sit in the cave and relax, finding both physical and emotional relief. The experience has been known to help people with a variety of problems as the salt helps expand lungs, in a process known as halotherapy. You will be mesmerized by the beauty of the cave, as well as the relaxed atmosphere that can be felt instantly.
10. A Place to Play with Wild Animals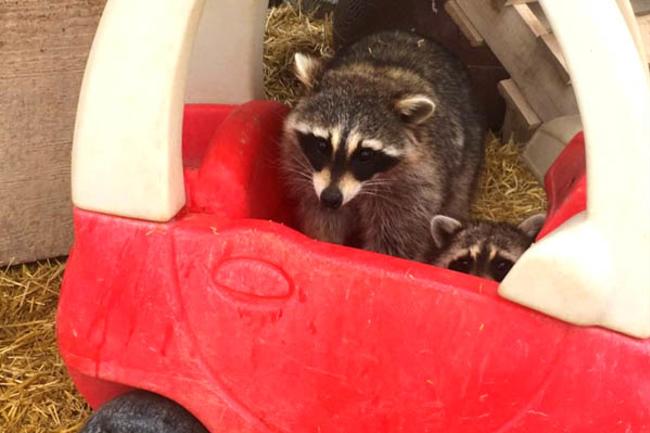 Utah Valley doesn't have an exotic zoo, per se, but there is a place where visitors can make appointments to pet and play with wild animals. At Wild Wonders, enjoy family fun as you feed raccoons, play with red foxes, pet an emu, hold a skunk, or let a kinkajou crawl all over you, just to name a few. The animals are adorable and the staff is friendly and help visitors feel comfortable with the animals.
How many of these Utah County activities have you already discovered? Where are your favorite off the beaten path areas in Utah Valley? For more interesting things to explore, check out our blog post, Keep Provo Peculiar: Wacky Things About Provo That We Love. If you're on the search for something unique, colorful, and local, check out our Downtown Provo Mural Hunting Guide.
If you're searching for more adventures, check out our things to do page.