Oh, Provo--a magical place filled with quirks around every corner! Visitors, college students, and locals alike marvel at the growth it has been experiencing and how that has brought so many unique things to the area! What will you discover on your visit here?
Let's get the obvious peculiarity out of the way:
It's a dry college town...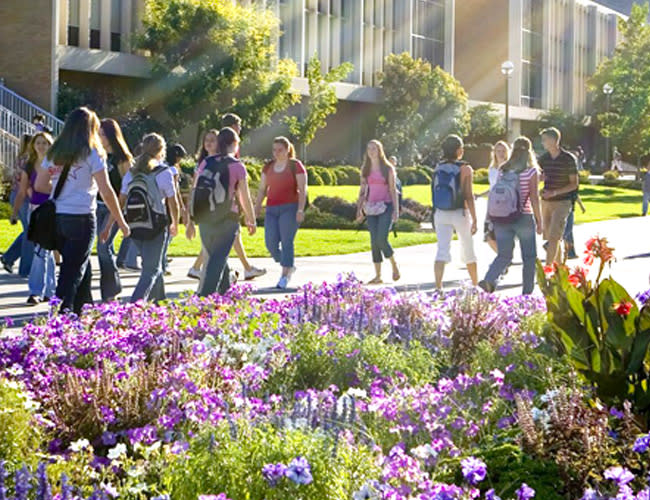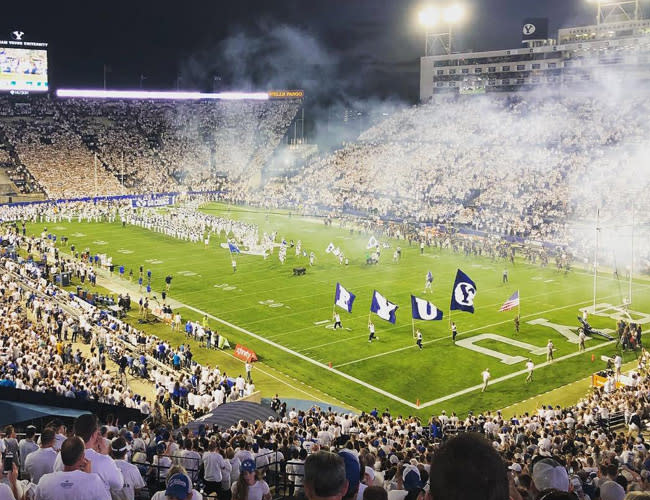 Pictured: Wholesome BYU students walking around on campus; No drinking at this football game
Provo is home to students of two different universities, so most people would assume there are tons of bars and clubs. However, most students at Brigham Young University and Utah Valley University don't drink, which makes Provo a not-so-ordinary college town! In fact, BYU students even spend their weekends singing in a tunnel...every Sunday, on campus.
But that doesn't mean Provo doesn't know how to party...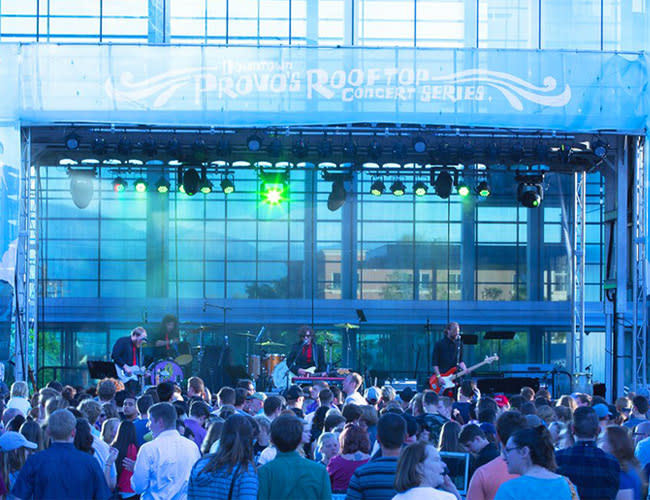 Pictured: Rooftop Concert, not on a rooftop
Downtown Provo is often bustling at night. During the summer, there are Rooftop Concerts in the middle of the street...not on a rooftop. The name seems to be a misnomer, but really the concerts were once on a rooftop until they outgrew the roof, the fire marshals deemed a vibrating building full of concert-goers unsafe, and they moved to the streets, keeping the name the same because of tradition. Unfortunately the tradition ends this summer. Boo!
Provo gets really creative with their fun activities...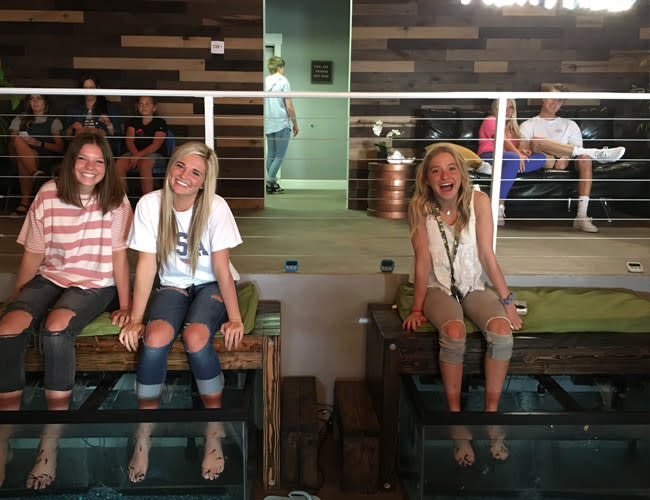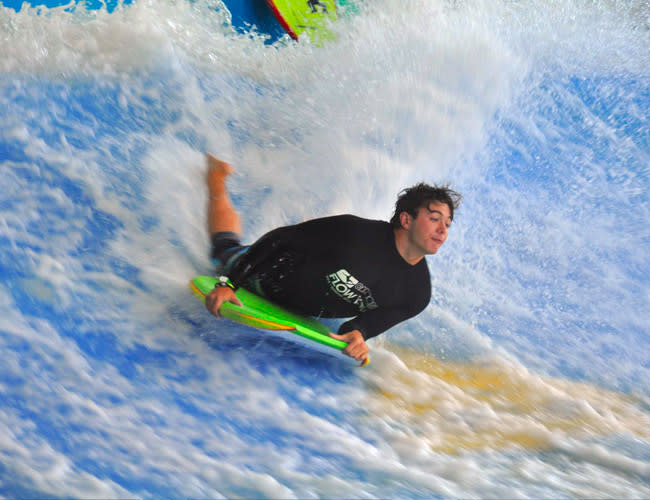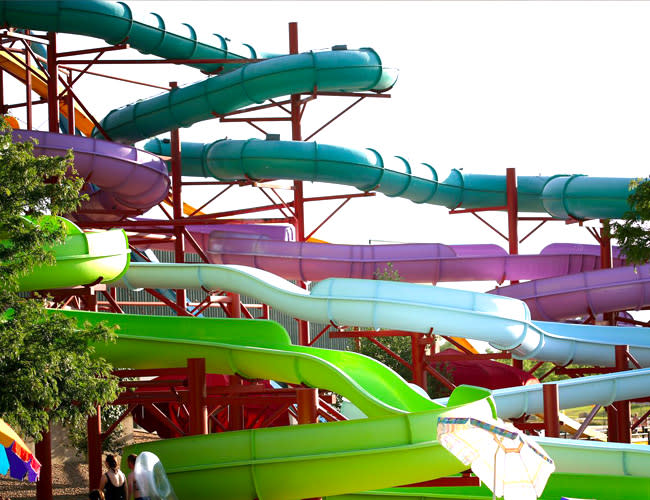 Pictured: Fish at FishKiss Fish Spa kissing people's feet; Provo Beach boogie boardin' dude; Swirly slides at Seven Peaks Waterpark
Where else but Provo can you find a fish spa with fish that eat the dead skin off your feet, visit an indoor beach in a landlocked state (that also created the game miniature croquet), and see wild animal shows at a waterpark known for its epic water slides?
There may be little alcohol, but the food scene is poppin'...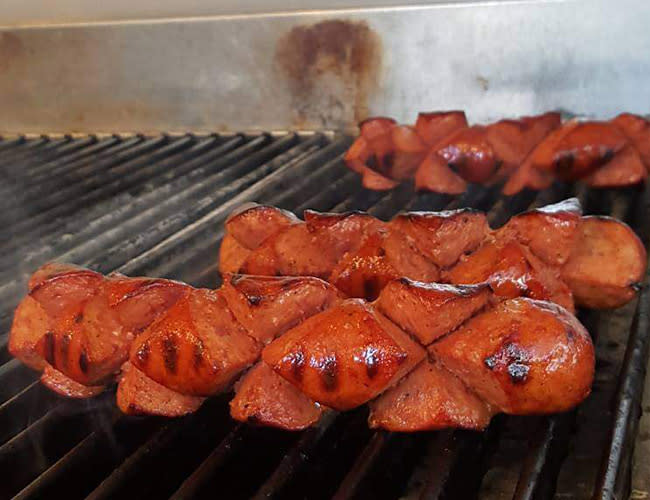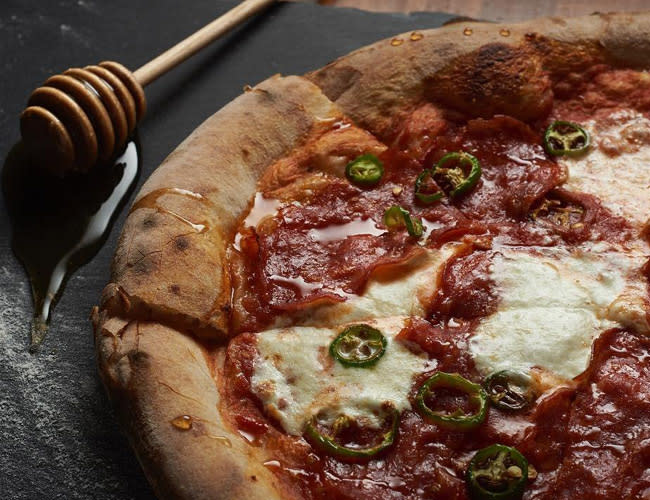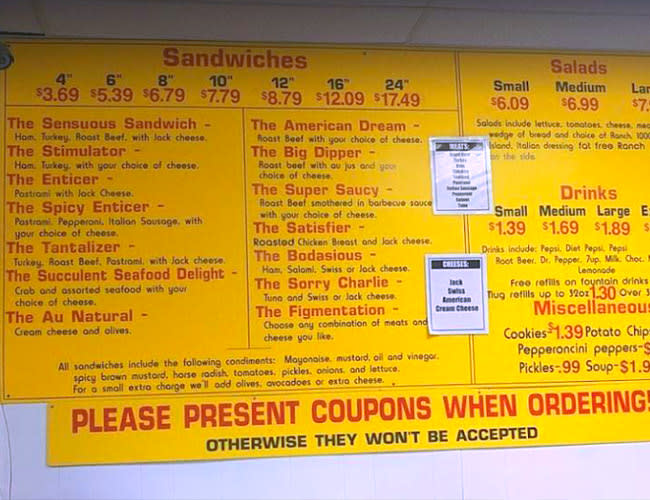 Pictured: JDawgs dogs; Odd (but delicious) pizza toppings from Mozz; Sensuous Sandwich's sensuous menu
Find unique food in Provo, like hotdogs with crisscrosses cut through them (so the delicious sweet sauce can soak inside the crevasses) or pizza with honey and serrano toppings. Or, dine at restaurants with peculiar atmospheres, like Sweeto Burrito with luchador theming, The Wash that is totally trying to be a speakeasy with specialty sodas that look like alcohol, or Sensuous Sandwich where everything on the menu has a well, sensuous name (The Enticer, The Tantalizer, etc) and the walls and tables are covered in cartoons and hilariously entertaining quotes.
Instead of bar hopping, Provo goes dessert hopping...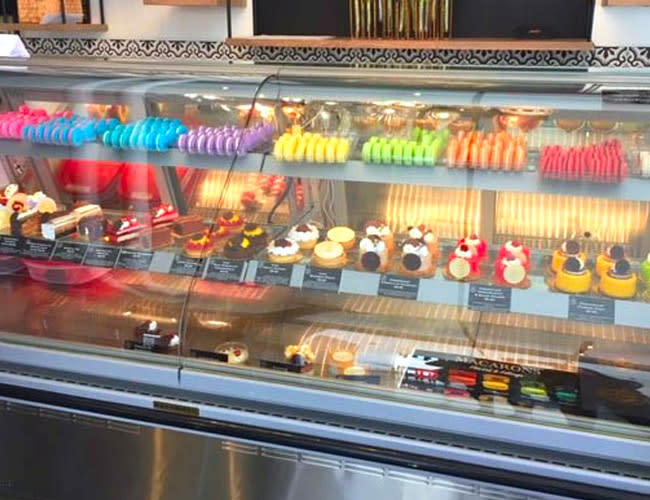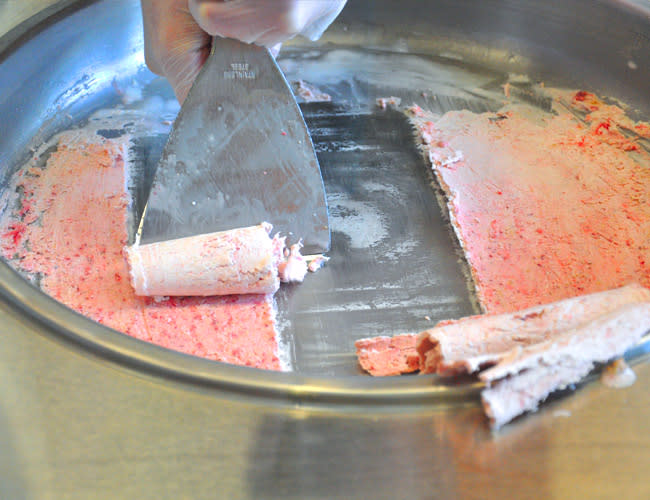 Pictured: Bright and seriously good macarons from Fillings & Emulsions; Rolling ice cream at Roll With It Creamery
Downtown Provo has very few bars and very many dessert shops! You can find cronuts, Thai-style rolled ice cream, cookie dough scoops, Mexican desserts, award-winning desserts, macarons, and of course local ICE CREAM. Provo gets really excited over this kind of stuff.
Not to mention Provo's favorite alcohol substitution, soda.....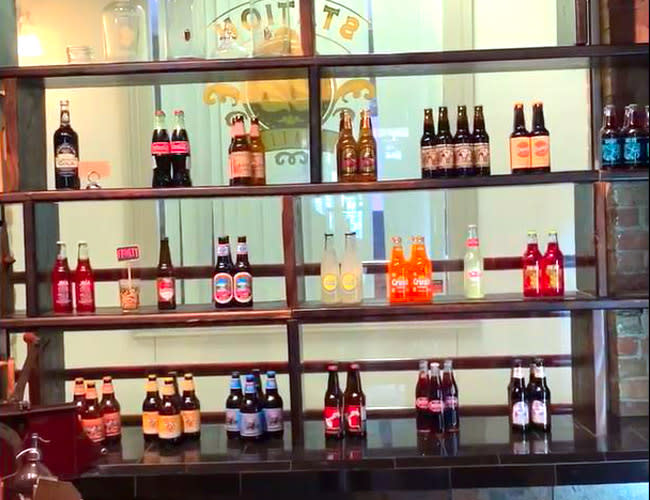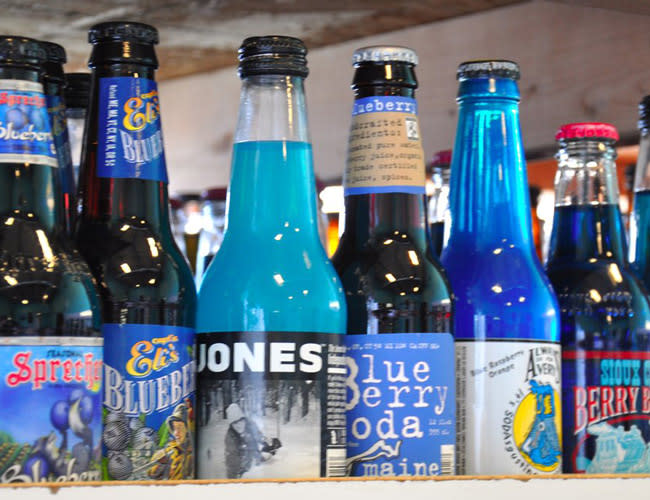 Pictured: A whole wall dedicated to soda at Station 22 Cafe; Assorted popular pops
On every busy street in Provo you can find a soda shop. There is Sodalicious, Swig, and a local favorite, Station 22, which has an entire wall dedicated to sugary, carbonated drinks from around the world!
With colorful walls...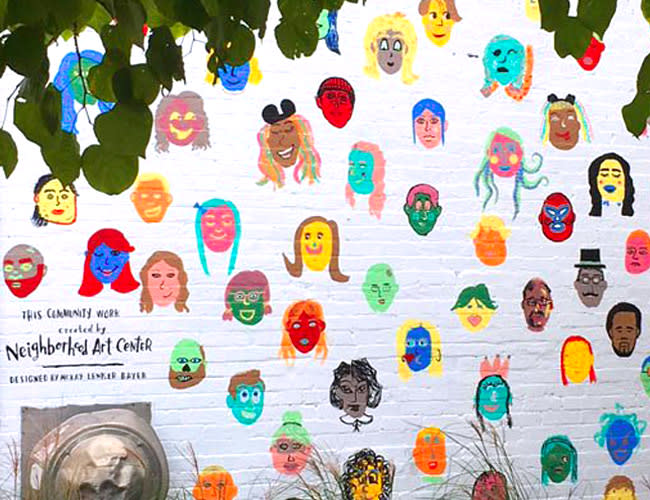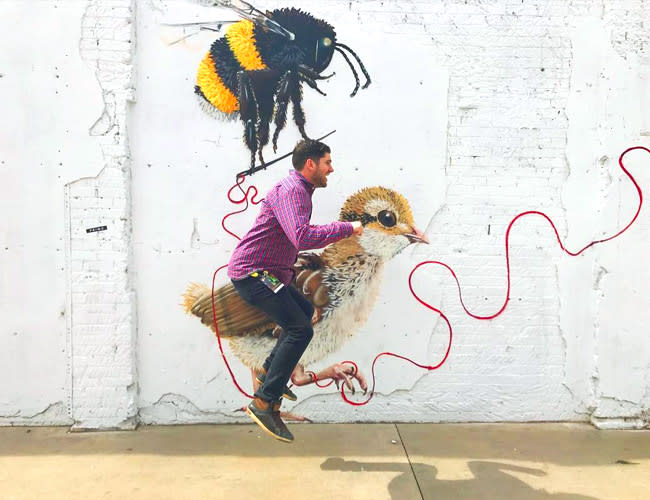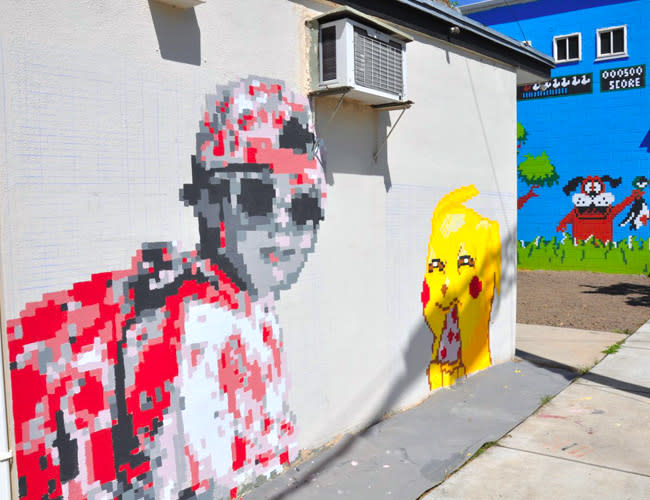 Pictured: Mural of faces showing the diversity of Provo (lots of blue and green people here); @ericirvin riding a bird; Pixelated Pokemon mural
A visit to Provo means you have to get your picture taken by the many murals throughout the city. The "One Time in Provo" wall is iconic, but some other (more bizarre) favorites are the wall of faces, the one with the giant bird, Pokemon, Einstein, and Oprah.
And a letter on the mountain...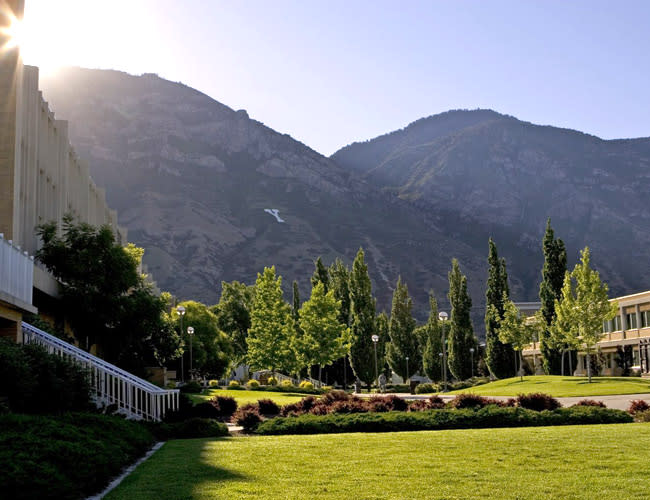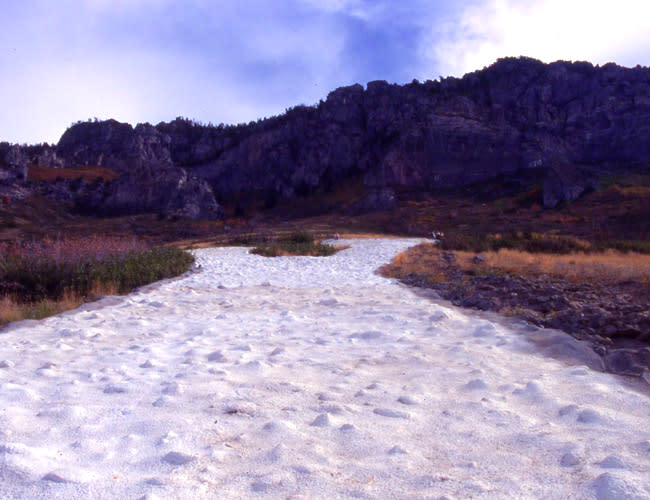 Pictured: Y mountain; The Y up real close
The Y stands for Young, as in Brigham Young University. It was placed on the mountain in the early 1900s and was apparently a lot of work, so they decided the Y was enough and left off the B and the U. The whole lettering the mountains trend really took off and you can now find them all over Utah, including in Pleasant Grove, Payson, and by the University of Utah (copycats).
There are always unique sights to see...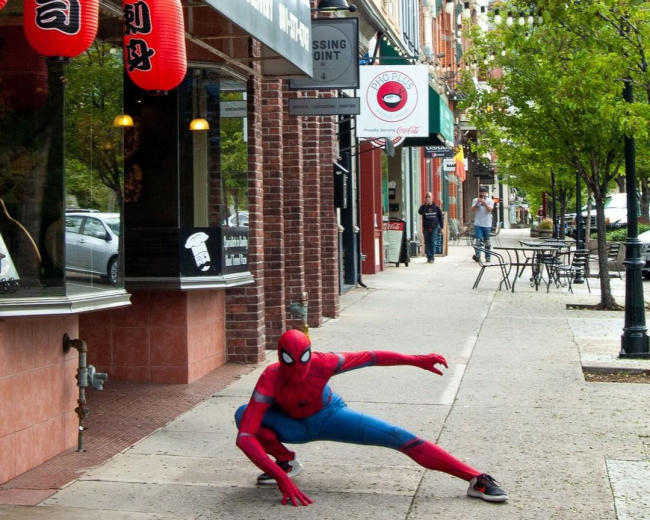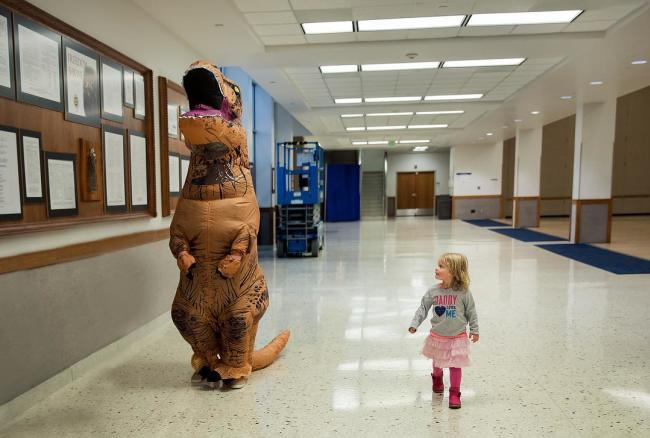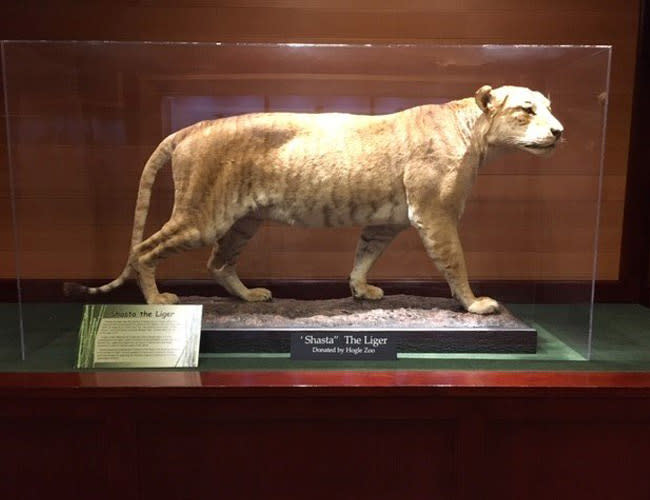 Pictured: @UtahValleySpiderman doing his thing; A real live T-Rex strolling around BYU Campus with @jen_a_berg; Shasta the Liger at the Bean Museum
Apparently Spiderman left New York and made his way to Provo, along with a walking T-Rex, a liger and other stuffed animals (not the cuddly ones) at the Bean Life Science Museum!
And unique ways to see them...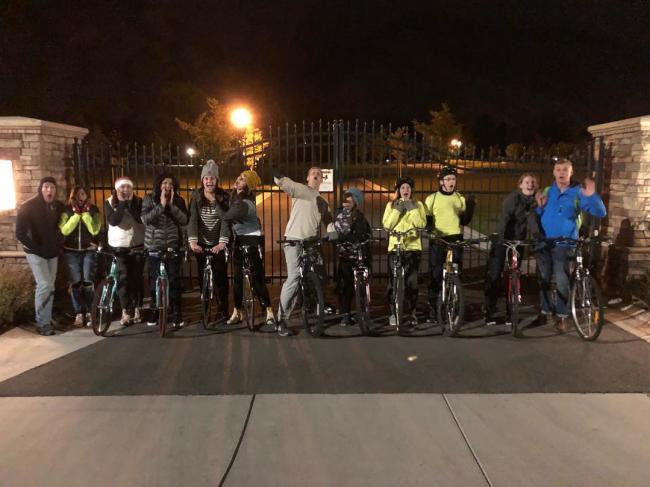 Pictured: Biker gang on a Pedal Provo Ghost Tour
We know you're itching to hop on a bike at night with a tour guide and explore haunted places in Provo! The Pedal Provo Ghost Tours begin in a cemetery and go throughout Provo's historic district and is the only bicycle ghost tour in the USA. Those 1800s pioneers, man, so spooky.
So, grab your significant other...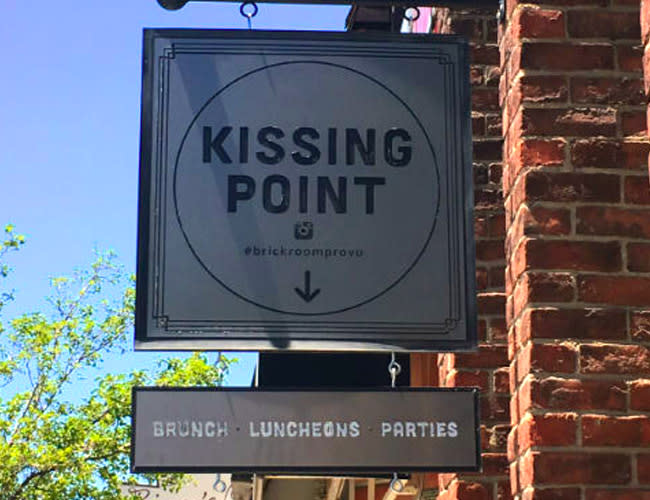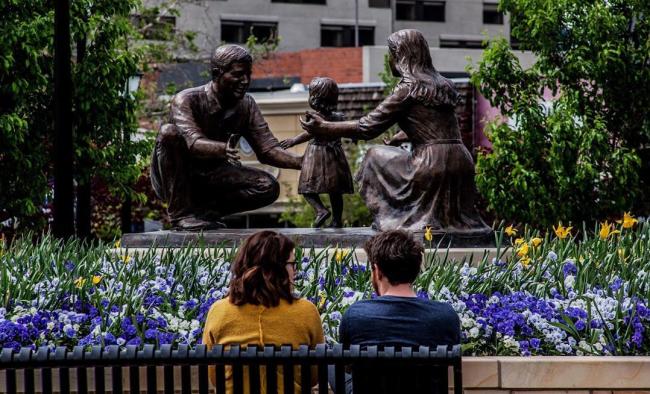 Pictured: Kissing Point where you can find all sorts of people kissing; Young couple dreaming of a family like the statue at Provo City Center Temple (@erickgodoy7)
This town is so in love with love that there is even a kissing point on Center Street for all the lovely couples that make their way there. You'll fit right in when walking hand in hand down Center Street. You can even dream about your future together and pose in front of the family statue at the Provo City Center Temple.
Or your big happy family...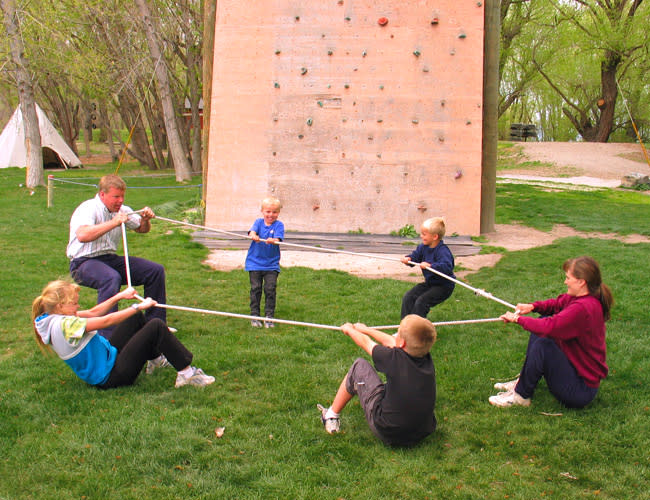 Pictured: Happy family growing closer together with Clas Ropes Course team building exercises
Families with lots of kids seems to be the norm here, so traveling to Provo makes it easy to find family-friendly things to do and places to visit. Team building at Clas Ropes Course, that has rock climbing, ziplining, canoeing, and lots of other outdoor activities is a great option!
Or your besties...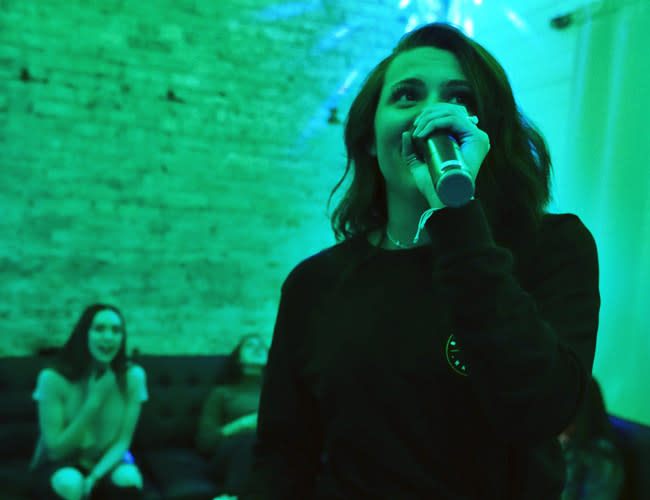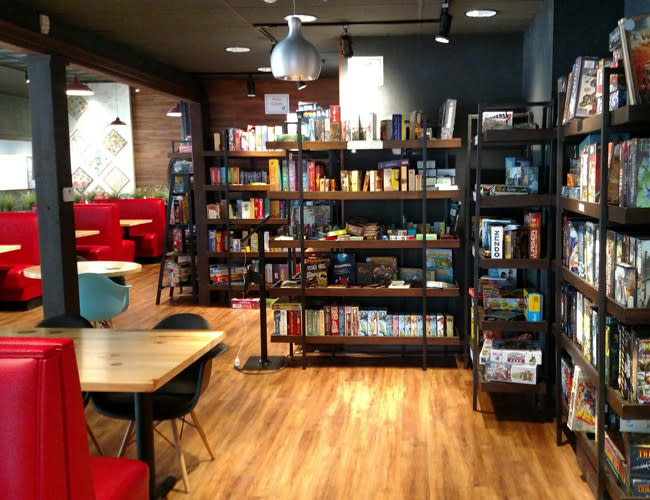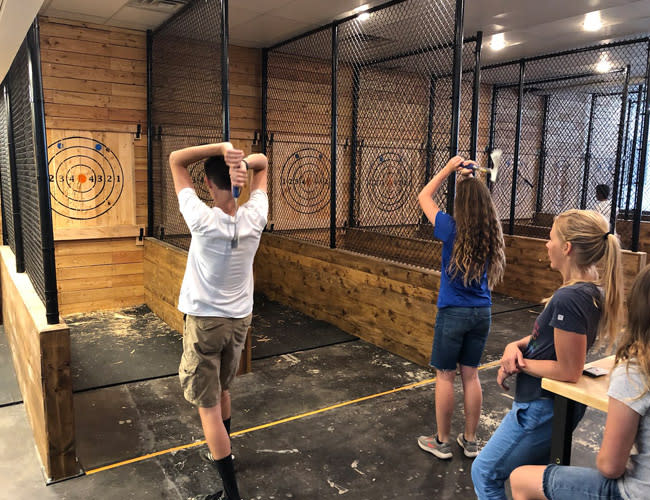 Pictured: Friends getting close in the close quarters at Heart and Seoul Karaoke; Array of board games at Good Move Cafe; Heber Hatchets, the perfect date night
Provo has a very large young population and you can always find something fresh to do with your posse, like reserving a private room for karaoke, playing a heated game of The Settlers of Catan over dinner, or going axe throwing!
And explore Provo together!