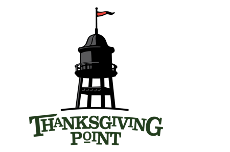 Thanksgiving Point's $2 Tuesdays Returns
-Social distancing procedures and advanced ticketing in place-
LEHI, Utah (July 29, 2020) – Thanksgiving Point (www.thanksgivingpoint.org) announced the return of one of the most popular activities of the year, $2 Tuesdays in August. Since 2008, Thanksgiving Point has hosted this promotion as a way for those unable to afford regular admission or membership to attend at up-to 90 percent off regular adult admission. 
"We discussed canceling $2 Tuesdays to prevent crowds from forming," said Mike Washburn, President and CEO. "Ultimately, we knew that the community's need for transformative learning experiences hasn't changed. We believe limited capacity, enhanced safety measures, and respectful guests will make this year's promotion possible."
For just two dollars per person/venue, guests can visit any of the five Thanksgiving Point venues—Museum of Natural Curiosity, Museum of Ancient Life, Ashton Gardens, Butterfly Biosphere, and Farm Country. Normal admission ranges from $7 to $20 per person.
Because of the pandemic, the following safety guidelines are in place at Thanksgiving Point:
Limited tickets available
Guest capacity timed and limited to 1/3 normal occupancy
Masks required for all guests ages three and up
Social distancing required of at least six feet between parties
Advance ticket purchase required at thanksgivingpoint.org
No walk-up tickets available
In addition to discounted admissions, $2 treats and foods are available including:
Tower Deli– $2 combo meal upgrade
Tower Deli Ice Cream – $2 any shake or float
Harvest Restaurant (dinner only) and Trellis Café (lunch only)- $2 flavored iced tea or lemonade
Museum of Natural Curiosity "Curiosity Café" – $2 cookie sundae with soft serve ice cream
For those unable to attend in August, Thanksgiving Point expanded its annual $2 reduced admission to be year-round for those receiving food assistance (SNAP benefits) in 2019. This is in partnership with Museums for All with Institute of Museum and Library Services (IMLS) and the Association of Children's Museums (ACM). Learn more about Museums for All and find other participating locations at Museums4All.org.
Thanksgiving Point is committed to a safe and fun environment for all. To see the latest on COVID-19 procedures please visit www.thanksgivingpoint.org/thanksgiving-point-and-covid-19/
###
About Thanksgiving Point
Thanksgiving Point is a 501 (c)(3) nonprofit organization comprised of farms, gardens, and museums collectively dedicated to providing opportunities for transformative family learning. Created in 1995 by Alan and Karen Ashton, Thanksgiving Point has become a center of community engagement for more than two million annual visitors from around the United States and the world. Thanksgiving Point is located at 3003 North Thanksgiving Way in Lehi, Utah. For more information, call 801.768.2300 or visit thanksgivingpoint.org
Media Contact:
Josh Berndt
801.768.7482