Ride, Seek and Win: Mad Dog Cycles' Ride and Seek Program Encourages Exploring Utah County's Best Bike Routes and Promotes Local Businesses 
 
Utah's spring weather continues to settle in and so are the opportunities to get out and enjoy the state's seemingly-endless outdoor activities. Mad Dog Cycles' Ride and Seek program is the perfect way to get out on your bike, explore some of Utah's best riding locations and win amazing prizes provided by local businesses. 
 
After a nearly eight-year hiatus, Mad Dog Cycles has brought back its popular Ride and Seek program. Every week, members of the Mad Dog Cycles staff or ambassador team will hide a bottle along a popular bike route in Utah Valley. Every day a new clue to the bottle's location will be released on the bike shop's Facebook and Instagram accounts. Whoever finds the bottle can take it to Mad Dog Cycles to redeem it for prizes provided by local businesses.  
 
The program was re-launched in April 2019 and has been massively successful in getting the community involved in the weekly hunt for prizes. Karley Shepherd Root, who found the second bottle, discovered her love for the sport by participating in Ride and Seek:  
 
"You guys are awesome! I haven't mountain biked in 15 years. I don't even own a helmet! So, I borrowed my brother's helmet and my mom's old bike and now I'm addicted! I am changing my Mother's Day list from a diamond necklace to a new bike (and helmet). I've found a new sport that I love and I wouldn't have found it if it wasn't for Ride and Seek! Thank you guys so much." 
 
–Kerley Shepherd Root, Ride and Seek Bottle #2 Winner 
 
No matter what your experience or skill-level is, Ride and Seek is a great opportunity to get on a bike and enjoy Utah's great outdoors. For more information about Ride and Seek and our amazing sponsors, please visit here: maddogcyclesblog.com/ride-and-seek/. What's better than winning prizes for riding your bike? Go grab a bike, some friends and start exploring! We'll see you on the trails!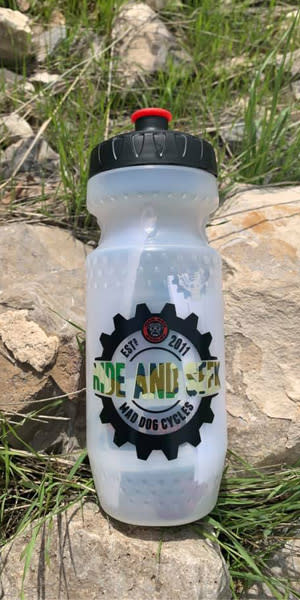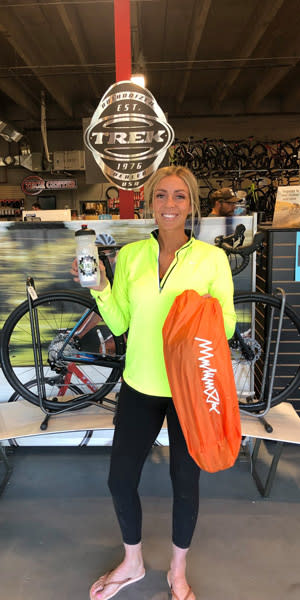 ABOUT MAD DOG CYCLES:  
 
In 1997, Mad Dog Cycles set up shop in Orem, Utah.  Since opening up its doors, Mad Dog Cycles has been committed to providing outstanding customer service, a knowledgeable staff and excellent bike brands. Today, Mad Dog Cycles' mission is to be "Utah's Favorite Bike Shop" by providing excellent service, cycling advocacy, free community events, great products and so much more. To learn more about Mad Dog Cycles, please visit our blog here: maddogcyclesblog.com 
~Tyler D. Thorpe  
Director of Marketing and Public Relations