Eleven-year-old Winnie Foster yearns for adventure, but until she stumbles on the eternally young Tuck family, she has no idea how far – and for how long – that adventure might take her. A new musical based on the classic children's book, Winnie must choose between eternity with the Tucks or mortality.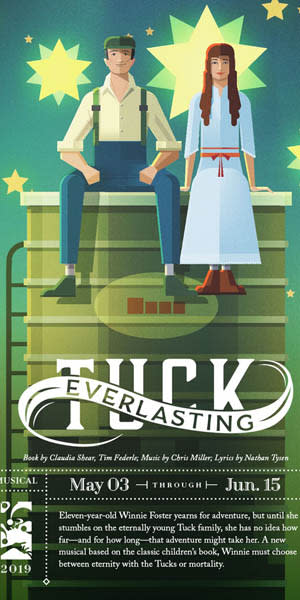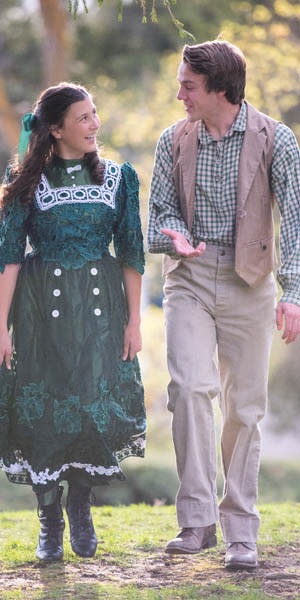 Production Team
Director – David Morgan
Choreographer – Jennifer Hill-Barlow
Music Director – Justin Bills
Production Stage Manager – Meagan Downey
Costume, Sound, and Scenic Design – Cole McClure
Hair and Make-up Design – Janna Larsen
Lighting Design – Cody Swenson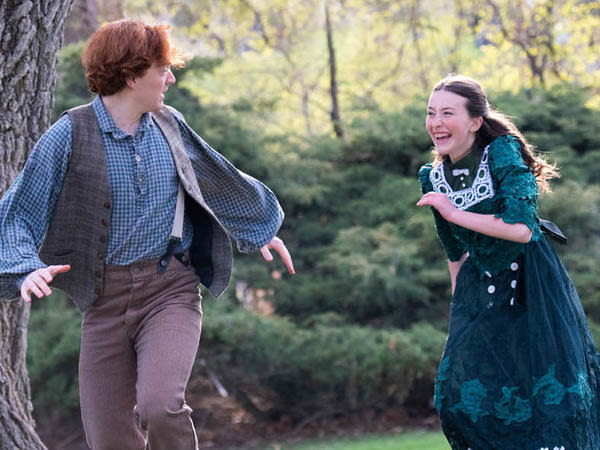 The Cast
Winne Foster -- Ava Hoeskstra (MWF) and Abigail Scott (TThS)
Jesse Tuck -- Carter Walker (MWF) and Dallin Suman (TThS)
Miles Tuck -- Cleveland McKay Nicoll (M-S)
Angus Tuck -- Brett Merritt (MWF) and Rex Kocherhans (TThS)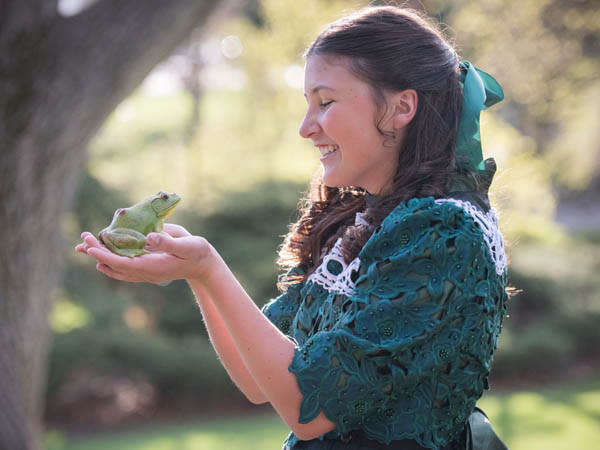 Tuck Everlasting will run from May 3 until June 15, nightly at 7:30PM. See http://www.haletheater.org/ for more information on the play, as well as other performances at Hale Center Theater Orem.
Photo credit: Suzy Oliveira