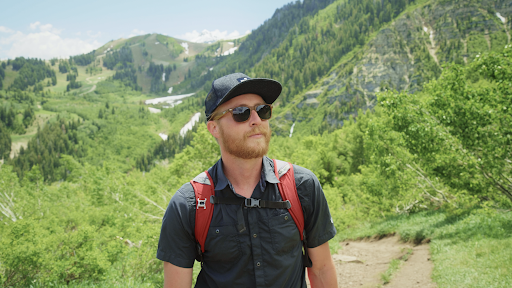 Explore Utah Valley & Devin Supertramp new promotional video highlighting Utah Valley's Iconic Locations  
PROVO, Utah (August 4th, 2020) – Explore Utah Valley (www.utahvalley.com) and Devin Graham (www.devinsupertramp.com) have created a new video highlighting Utah Valley's iconic locations. Devin Graham travels the world exploring and adventuring, looking for unique places to film and unique things to do at those places. He and his team have partnered with Explore Utah Valley to highlight some of what makes it such a special place. 
Devin has worked with Nintendo, Warner Brothers and has a YouTube channel with more than 5.7 million subscribers. "We've used our home state to be the backdrop of many of our films but never made a video about it," said Devin Graham, owner of Devin Supertramp Video Production.    
The filming took over a year and featured all four seasons of Utah Valley. "Devin was great to work with, he captured Utah Valley in a different light and I think everyone is going to really enjoy how it turned out", said Dan Cogburn, Marketing Manager for Explore Utah Valley. Various activities captured include paragliding, horseback riding, skiing, wakeboarding, rock climbing, zip-lining and more all filmed in Utah Valley.  
The video contains unique footage from
You can watch the video here. 
---
Explore Utah Valley is Utah County's official destination marketing organization. They promote and build awareness of Utah Valley attractions, restaurants, lodging and more. Encouraging families to explore, hike, eat and stay along the Wasatch Front. Providing newsletters, blogs and give-aways for year-round exploring. For more information on Explore Utah Valley visit our website, www.utahvalley.com