(Orem, Utah) – Those who have made significant contributions to the arts in a variety of categories will be recognized for their achievements in enriching the communities and citizens of Utah at the 15th Annual Star Awards held Saturday, March 7, 2020 at the SCERA Center for the Arts in Orem. 
            Governor Gary R. Herbert will receive the night's biggest award -- The 2020 Star Award. Award-winning filmmaker T.C. Christensen will receive the Lifetime Achievement honor. Awards will also be given to Andrew & Jan Hunsaker for theatre, Willie Holdman for visual arts, One Voice Children's Choir for music, Jason Celaya for dance, doTERRA as Friend of the Arts, and the Utah Cultural Alliance for Advocate of the Arts.   
            "We recognize that the scope of talent and commitment to the arts in Utah is tremendous, and the Star Awards are a way of calling attention to their achievements and applaud their talent and dedication," says Adam J. Robertson, SCERA President & CEO. "The challenge of the nominating committee is in choosing from an amazing array of people, which is the kind of challenge every arts organization should have."
            Comedian Shaun Johnson from the Instagram channel "The Johnson Files" will emcee the awards. The awards are interspersed with live entertainment, and will follow an elegant dinner by UVU Culinary Arts and a silent and live auction. 100% of the proceeds from the evening will support SCERA's non-profit charitable Endowment for the Arts.
            Each honoree will be given a plaque and make a short acceptance speech. A video tribute for each will be shown at the award ceremony, featuring friends, family and associates speaking on the attributes of each honoree and their contributions to the arts. 
            The general public is invited to attend the Gala and Star Awards, and the following options are available:  1) Dinner, silent and live auctions, and VIP seating for awards and entertainment is $95/person or a table of ten for $950  2)  Awards and entertainment only for $10.  Reservations are required, and may be made by calling SCERA at (801) 225-ARTS.
            Bios on each award recipient follow: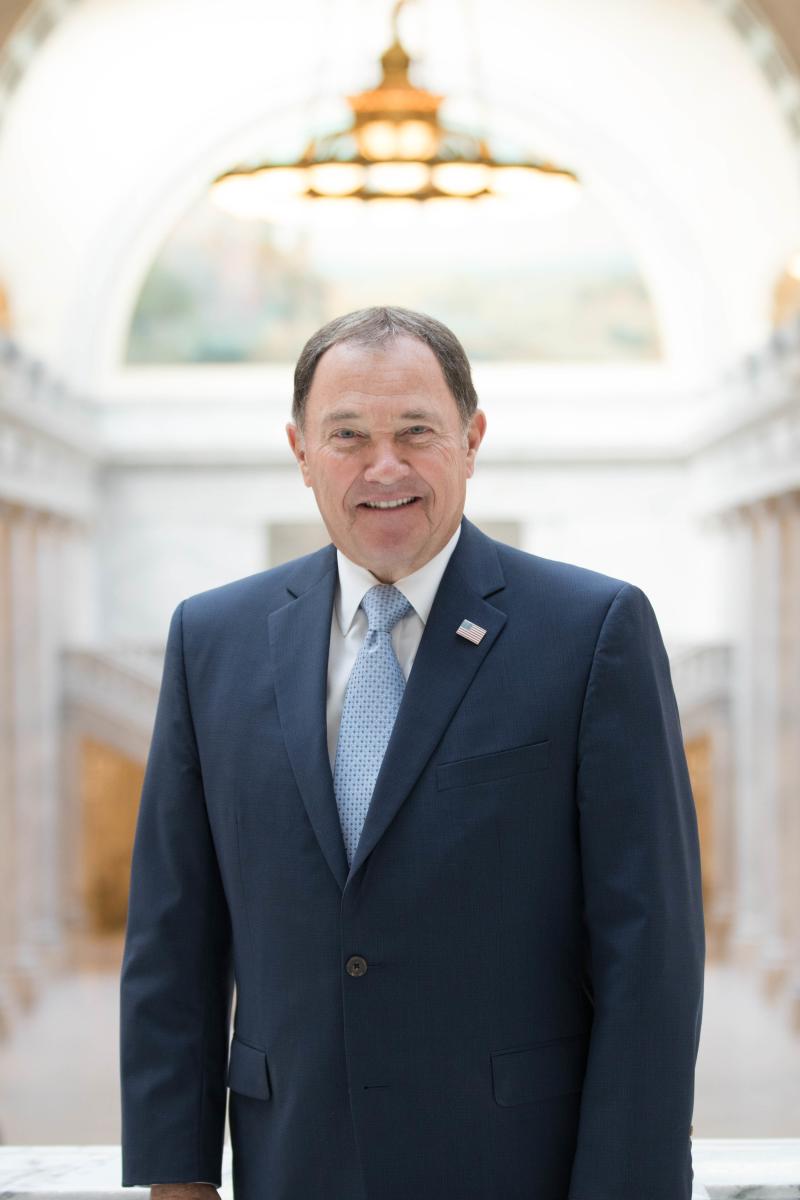 The 2020 STAR AWARD
GOVERNOR GARY R. HERBERT
The 17th Governor of Utah, Governor Herbert is currently the nation's longest-serving governor. He has kept a resolute focus on economic development, improving educational excellence, supporting the arts and humanities, and working to guarantee that Utah will maintain its high quality of life far into the future.
Governor Herbert was born and raised in Utah County, where he would eventually serve as a County Commissioner for 14 years. He attended Brigham Young University, served six years in the Utah National Guard, and started a successful real estate brokerage and development company.
In January 2019, Americans for the Arts and The United States Conference of Mayors awarded Governor Herbert their National Award for State Arts Leadership. 
Under his tenure, funding for the arts has increased. He worked with the legislature on the historic Edu Ham Project, which allowed thousands of low-income Utah students to see Hamilton when it came to Utah. Governor Herbert has worked on funding for two anniversaries: Spike 150, the 150th anniversary of the transcontinental railroad meeting at Promontory Point, and Better Days 2020, Utah's celebration of 100 years of the 19th amendment and 150 years of Utah women being able to vote.
For the Fiscal Year 2019 legislative session, Governor Herbert recommended a $6 million increase in new public state funds for the Utah Division of Arts and Museums. These funds would expand cultural grants as well as support funding for a new Collection Management Facility to protect Utah's art and artifacts collection. He has grown the Governor's Leadership in the Arts and Governor's Mansion awards, honoring dozens of cultural leaders.
Governor Herbert and his wife are both artists and their love of culture goes beyond policy and budget work. Governor Herbert's sons are all musicians, and his wife, First Lady Jeanette Herbert, is also a strong proponent of arts education in classrooms, working closely on STEAM projects.
"Utah has always prioritized arts, from the early settlers who carried pianos across the plains to the modern-day pioneers of film, music, and the stage," said Governor Herbert. "In reality, this award is a reflection of the work done by many great people in Utah engaged in the fine and performing arts, and the patrons who support them. I am proud to accept it on their behalf." 
Robert L. Lynch, president and CEO of Americans for the Arts, commented, "Governor Herbert understands the important role the arts play in advancing the economy and uniting communities. His leadership and dedication to the arts has yielded boosts in cultural funding, community growth, and economic prosperity, and I applaud him for this well-deserved recognition." 
"Every year, The U.S. Conference of Mayors recognizes the exemplary efforts of mayors who believe as much as we do that the arts are an integral part our society," remarked Tom Cochran, CEO and Executive Director of The U.S. Conference of Mayors. "Mayors understand the connection between arts and business, and the significant contribution the arts make to the local economy."
Governor Herbert is most proud of his roles as husband, father, and grandfather. He has encouraged his children to "follow in his footsteps and marry up."
LIFETIME ACHIEVEMENT
T.C. CHRISTENSEN                                
As a director and/or a director of photography, T.C. Christensen has been behind the camera for many LDS films including Love, Kennedy; Ephraim's Rescue; 17 Miracles; The Cokeville Miracle; Joseph Smith: Prophet of the Restoration; Testaments; The Work and the Glory; and Only a Stonecutter.
Mr. Christensen is also a creative force behind the films Forever Strong, Roving Mars (an IMAX film for Disney); Lewis & Clark (an IMAX film for National Geographic) and the recently released The Fighting Preacher.
T.C.'s dad was a dentist and had cousins who owned a photo shop named Ecker's in downtown Salt Lake City. In the early 1950's, his Dad started trading dental work with those cousins to acquire photo equipment. It was uncommon for families to be shooting home movies during those days, so the Christensen family has some real treasures from those early years.
His parents told T.C. that he took quickly to the 8mm projector. As a four-year-old, he would drag it around the house by the electric cord and soon learned how to run the thing (well, kind of). It resulted in a lot of broken and spliced film from the young T.C., but eventually led him to study filmmaking at Brigham Young University and the University of Utah, and to a long and successful career as an acclaimed filmmaker with more than 280 national and international awards.
Mr. Christensen's first job came when he approached the owner of the Davis Drive Inn and asked if the owner would hire him to make the "intermission trailer" (mini ads of local merchants intercut with offers to come to snack bar). Even though he was just seventeen years old, the owner must have seen something in the bold young man and gave him the project. T.C. says, "I'll always be thankful to him for believing in me. He ran it for two years even though it was awful!"
Mr. Christensen lives in Farmington with the lovely Katy Christensen, where he continues to be tutored in the finer points of putting dirty dishes into the dishwasher and closing drawers all the way. They are the parents of Tanner and Tess and live right next door to Tanner, their cute daughter in-law Carly and their best pal grandchildren - Adelaide, Grace and Juliet.
THEATRE
ANDREW & JAN HUNSAKER
This theatre power couple met doing a show at SCERA. And they fell in love doing a show at SCERA. Thus their story, their real life script, had its beginning. Nicknamed "Jandy," the Hunsakers are both drama teachers, with Jan teaching at Salem Hills High School, and Andrew at Spanish Fork High School. The stage super duo have taught at Salt Lake School for the Performing Arts and in St. George at Tuacahn High School for the Performing Arts. "We were two Utah County kids away from home," laughs Jan. "We'd have production meetings in the car on our way to work. He was going to SUU and I was teaching. A year later, we were married."
Together, Jan and Andrew have produced, directed and acted in more than 200 productions!
Andrew received his heatre Arts Degree from Southern Utah University in Acting and Directing, is working on his Masters in Arts Administration, and was a professional actor in Utah and Colorado prior to his current teaching assignment. Andrew is currently on the Utah Theatre Association board, is the Teacher Rep for the UHSAA Theatre competition, and also serves on the board for the Utah Advisory Council of Theatre Teachers.
In 2011, Jan won the National Theatre Educators Hall of Fame Award (Lifetime Achievement) with just five other teachers in the entire nation. Jan has been directing and teaching drama for thirty years, starting out in her hometown of Lehi, where she took her award-winning casts overseas to the prestigious Edinburgh Fringe Festival. Jan received her Bachelor's Degree as the Student Body President at Southern Utah University, and also received her Masters Degree in Theatre Education and Directing from the University of Utah.
The Hunsakers have a large, loving family and two adorable dachshunds, Lily and Gus. Now living in Spanish Fork, they attribute the love they have for the arts to finding a large extended family in the communities and productions that brought them together in the first place. Andy and Jan are passionate about community theatre…"it raised us both…it's important," Jan said.
The Hunsaker's story and philosophy was featured in a Deseret News article, and here are a few excerpts from that interview:
 "Jan Shelton Hunsaker and her husband, Andy, have a few rules about what they do and do not do in front of their cast members and students as they move about directing, teaching and acting in productions all around Utah. They never roll their eyes, chuckle derisively at one another's suggestions or upstage one another — even when they don't agree with whatever direction has been given."
 Jan explains, "We stick together. It's like parenting. We never say negative things in front of them. That's a hard and fast rule." They also have a motto on the wall at home: "Leave your ego at the door!"
 "Theater is our master," Jan said. "What saves us is our Sundays. We get a chance to put things into proper perspective. We're each other's mentors, directors, actors, but spouses first of all."
"I think what we have is just great," Andy said. "We have two creative minds here. She's a director. I'm an actor. It's sort of the natural order of things."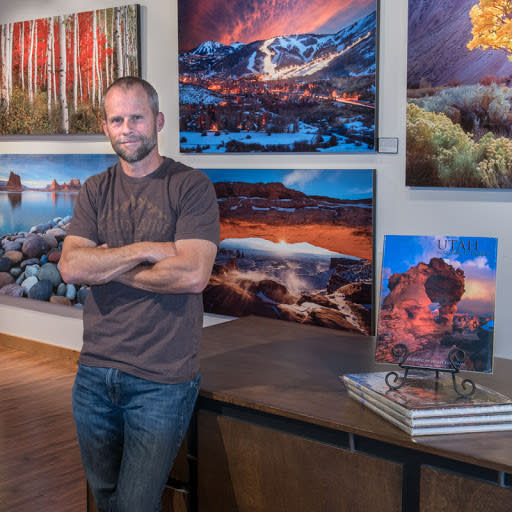 VISUAL ARTS
WILLIE HOLDMAN
Landscape photographer and Utah native Willie Holdman started experiencing the wonders of nature at an early age by assisting his father, Floyd, on photography assignments for National Geographic throughout the country. His Utah photography experiences began when he managed to slip out and photograph the rural areas of Utah while at Brigham Young University, where he received his BFA degree with an emphasis in photography. Willie resides at the base of majestic Mt. Timpanogos in Heber, and says although he has photographed nature all over the world, it can't compare with the versatility and beauty of his home state.
Willie's award-winning work has been used in numerous publications throughout the country and is collected by multiple corporate and personal identities, some of which include Robert Redford, Senator Orrin Hatch, and Google. His work has been featured many times in Outdoor Photographer; used for the 2002 Winter Olympics; and is also displayed at the SLC Airport. Some of Holdman's other products are a calendar on Utah, posters, screen savers for computers, and a hardcover book called Timpanogos as well as one in the works called Utah, Mountains to Deserts. His images have been chosen numerous times for the cover of the Utah Travel Council calendar.  A gallery of his Utah photography may be visited in Park City.
Willie Holdman not only expresses himself through his work, he beautifully explains his creative process: 
"Photographers are visual artists. Like a drawing or painting it is a medium of visual expression. The camera has long past the days when it was considered only a documentary device. It is now a tool for the artist to express himself. It is my desire to capture the Earth's personality and true character. Just as people only reveal themselves on special occasions for people they know and trust, so, too, does the Earth save herself for those who respect her and are willing to make the sacrifice and journey off the beaten path." 

Holdman continues, "Although I don't mind company, most of the photographs were captured when I was by myself. To really connect with my surroundings requires quiet patience and contemplation. Although I am mostly alone in my travels, the camera allows me to share my impressions. To me, it's like my journal, my life."
He explains, "The majority of a successful image comes not in the selection of equipment but from the one behind the device. It's all the elements coming together that make an exceptional photograph. I use mostly 20 plus megapixel 35mm cameras with zoom lenses that allow me to quickly compose the elements I want to leave out or include. The choice of lens also lets me accentuate what I really want the image to say. A lot of my panoramas are multiple images stitched together."
"My style is where I am constantly on the move! Running quickly to a distant opening or ridgeline, capturing the ever-changing landscape, moving on to what's around the next corner. This is not to say I don't take my time composing and waiting for the ideal light at a certain location…I have waited years for some shots to come together. I truly am an explorer by nature and want to see and experience as much as I can on this fabulous earth as my health and circumstance allows. I hope my knees and lungs will hold up and continue to allow me to be a participant in nature's journey."

MUSIC
ONE VOICE CHILDREN'S CHOIR
One Voice Children's Choir originated from a group of children who sang at the 2002 Winter Olympics. Their beloved Director, Masa Fukuda, made such an impact on them that they asked to continue to sing together. Through the efforts of supportive parents, the choir continued and the group was officially named One Voice Children's Choir in 2005.
The choir is comprised of 140 children ages four to eighteen who reside along the Wasatch Front. Since its inception, more than 1,600 youth have participated in the choir. One Voice Children's Choir has received numerous awards including the John Lennon International Music Award and the Best of State Award for Best Children's Performing Group as well as the BOSS statue for the most outstanding in the Arts and Entertainment division.
In early 2014, One Voice Children's Choir was featured with Alex Boyé in a music video cover of "Let It Go" from Disney's Frozen. The video went viral with over 60 million YouTube views and was named YouTube's Top Cover of 2014. Later that year the choir competed on NBC's America's Got Talent and was selected as one of the Top 48 acts in the country. In August 2014, over 100 choir children traveled to New York City and performed in the live quarterfinal round of AGT at Radio City Music Hall. One Voice Children's Choir continues to produce frequent music videos and performs more than forty times a year. Their aim: to share their talents joyfully with people around the world. Their vision statement reads: "Through music, we inspire, enrich, uplift, and serve our global community, while building youth as One Voice."
There are many things that make One Voice Children's Choir unique: They are a big "musical family," and children build one another instead of being competitive. Everything they sing is original material, or original arrangements. Their songs are "value-oriented," through which children share positive, uplifting, and inspirational messages. A five-year-old and an eighteen-year-old come together as one and create a signature sound. The children are trained in recording studios and many of them are hired to do professional work in the music industry. While learning to work as a team, children also have opportunities to shine as soloists. The majority of students can just step forward, grab the mic, and entertain the audience.
Director Masa Fukuda is an international award-winning composer, arranger, and producer.  Born and raised in Japan, his early education with Yamaha's top music program gave him college-level training in music theory, dictation, keyboard harmony, improvisation, and orchestration. He achieved a Level 6 certification at age 10 and was awarded third Place in a national songwriting competition. Masa came to the United States at age 16 to explore diverse music and pursue his musical career. He attended Brigham Young University on scholarship and graduated in 2002 with a Bachelor of Arts in Media Music Composition. His music was featured on the gold-faced commemorative CD for the 2002 Winter Olympics. In 2003, he was awarded the John Lennon "Dream Power" Music Award for his original music "Innocence of Youth." As an arranger and producer, Fukuda has worked for David Archuleta and Justin Williams (American Idol), Jarrett Burns (X-Factor), and Alejandro Melecio (Latino Idol). Despite all his success, Fukuda thrives on cultivating talent and gives countless hours teaching and helping choir children achieve their goals and dreams. It is his ultimate passion, and it shows.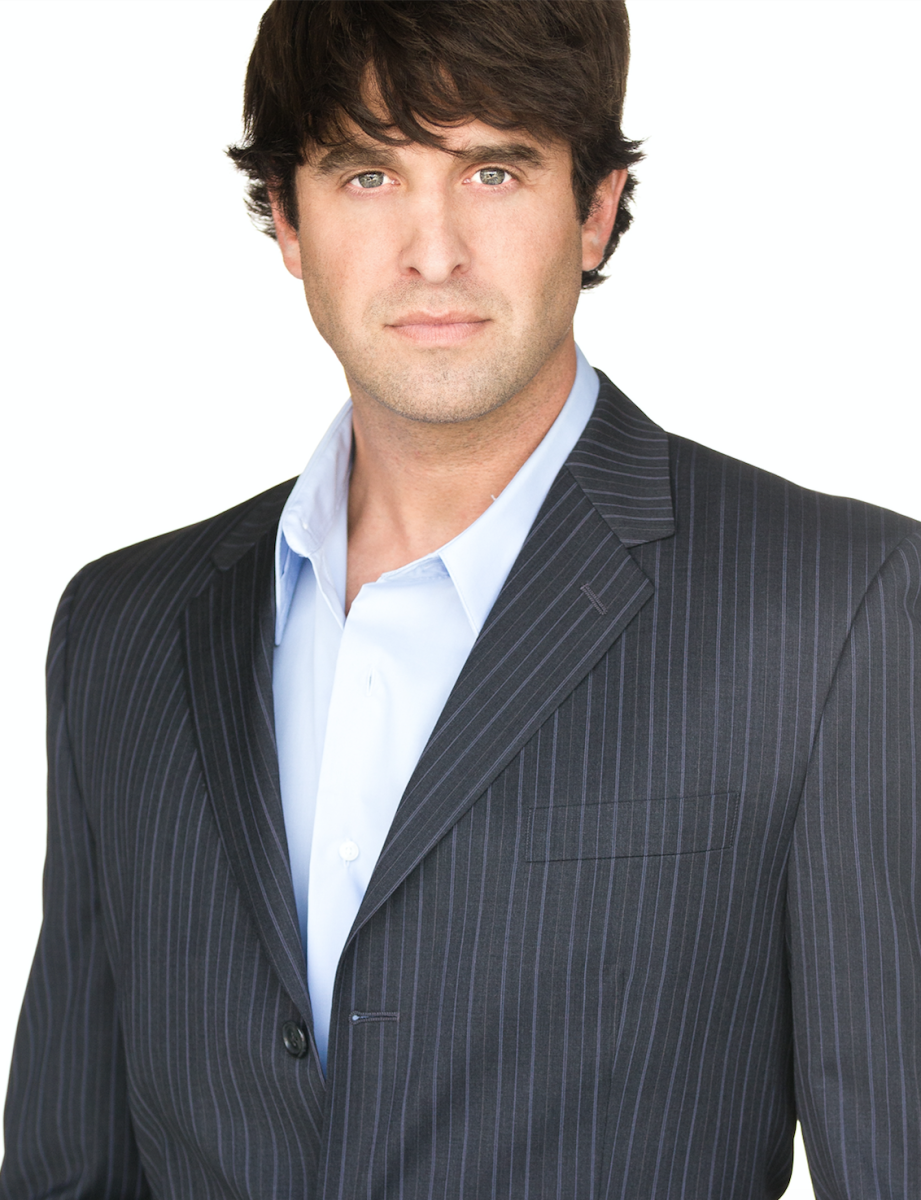 DANCE
JASON CELAYA
Jason grew up in Northern California, and knew he wanted to be a performer since he was a young kid. It was movie musicals that first kindled his love for the arts, and soon, he was in drama classes and auditioning for whatever he could. Commercials, plays, television – he would take any opportunity he could to act! 
Jason always loved dancing, but didn't start training until he got serious about musicals and he realized that dance was a huge part of it. When he did start taking dance classes, he couldn't stop! A move to Utah brought him to Center Stage Performing Arts Studios, where he trained in as many styles as he could. He even began taking ballroom, and after just two years he won a world title in Blackpool, England with his dance team.
Jason enrolled at Utah Valley University, where he continued to study acting and dance. A few year later, he transferred to Brigham Young University, and became part of the Young Ambassadors. There, he worked with a choreographer named David Tinney, and suddenly his eyes were open to what dance could do. David taught him how much choreography could tell stories, and Jason fell in love with the art of choreography. 
Jobs came soon thereafter. He first began choreographing musicals, and eventually live shows. As his experience grew, so did the opportunities. Jason was asked to choreograph a movie, and he loved the process and nuance of choreographing for film. This led him to dance in and choreograph many commercials and music videos, and he even got to choreograph for NBC's America's Got Talent. Jason also danced with and choreographed for the Utah Jazz and many other sports teams. He also spent a year in New York City performing in the Broadway show Altar Boyz. Some of Jason's other dance and choreography credits include commercials for Ford Mustang, Fanta, HTC, Canon Camera, NordicTrac, Marriott Hotels, Orchard Supply Hardware and Macey's.
Jason's acting and dancing can also be seen in the films 17 Miracles, Once I Was a Beehive, Read it and Weep, Scents and Sensibility, and Scoot and Kassie's Christmas Adventure.
Jason still lives in Utah and even though his career takes him all over the world, his greatest joy is passing along what he has learned to kids. He teaches at hundreds of dance studios, and works with thousands of kids, and will tell you there is nothing like helping a kid achieve their dreams. That's what makes him the happiest.
Jason had many goals and dreams when he was young, and is grateful that he has been able to achieve so many of them. "Now is the time to help others achieve theirs." That's his motto.
FRIEND OF THE ARTS
doTERRA
Since their founding in 2008, doTERRA's mission has been to make the world a better place. Part of that mission is getting the healthful benefits of essential oils into every home around the world. Their vision, though, expands beyond enhancing the well-being of individuals and families. It also extends to communities as well. To that end, doTERRA regularly engages within local communities to ensure that the world is a better place for all who live in it. Partnerships with SCERA Center for the Arts, The Noorda Center for the Performing Arts at Utah Valley University and sponsoring many local school and community arts programs is an excellent example of how working together can help the arts thrive.
doTERRA works with communities in a number of different ways. The doTERRA Healing Hands Foundation is the company's non-profit charity that works with communities on much needed projects that improve lives. Whether those projects are in areas where they source essential oils, or are brought to them by one of the more than five million Wellness Advocates, these projects help individuals to reach their goals of a better life for themselves and their families.
Equally as important to doTERRA is their work with the Co-Impact Sourcing Initiative. In this program, the company partners with local farmers and distillers, the majority of which are in developing countries, to provide the tools and resources necessary to create an industry that lifts their community out of poverty and into prosperity.
Finally, doTERRA's employees are actively involved in their communities, often donating time and energy to a number of service projects ranging from visits to elder care facilities, to serving in food banks, and to helping build a city park that is accessible to all children. As a company, doTERRA regularly works with and sponsors a number of different individuals and organizations—each of which serve to enrich our hometowns.
doTERRA recognizes the unique opportunity of supporting the arts and helping communities enjoy family-friendly entertainment, while also helping to shape the next generation as they participate as volunteers, cast members and as students in creative and educational classes and programs. Through the arts, young people have the chance to explore their talents and expand their horizons—a mission that doTERRA supports whole-heartedly.
With a business plan that includes generosity at its core, doTERRA looks forward to continuing to help shape the world into a better, happier place.
ADVOCATE OF THE ARTS
UTAH CULTURAL ALLIANCE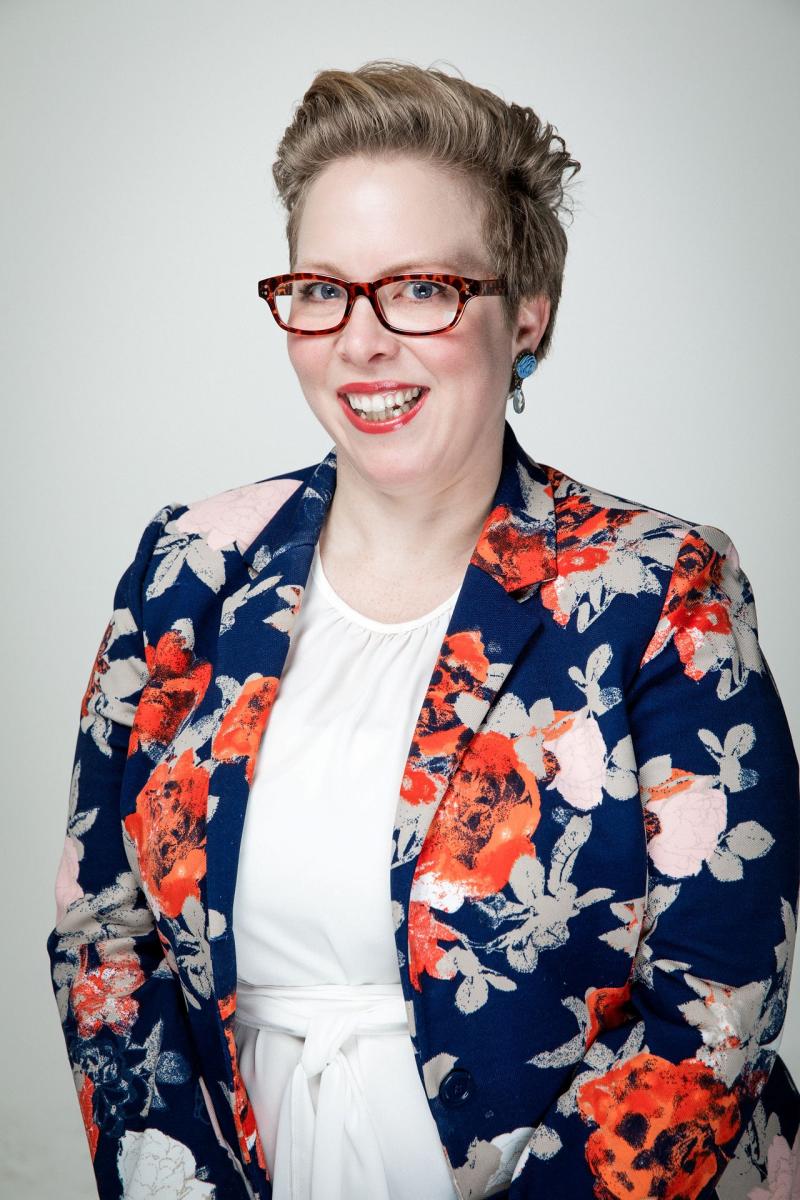 Crystal Young-Otterstrom, Executive Director
A two time Enlightened 50 recipient from the Community Foundation of Utah, Crystal was named one of Utah Business Magazine's 40 under 40 in 2013 and has been featured as a Utah's Educated Woman of the Week and profiled in the publication IN Utah This Week. In addition to her work at UCA, Crystal is the managing partner of Brand.Pink: a full service marketing, fundraising, consulting, and event firm, and she is also one of the managing editors of MormonPress.com. Crystal serves on the boards, advisory councils, or steering committees of Americans for the Arts SAAN (State Arts Advocacy Network), Salty Cricket Composers Collective (co-founder/board chair), Utah Arts & Cultural Coalition, Alliance for a Better Utah, Musinia, UTOPIA Early Music and more. An artist herself, Crystal is a composer and coloratura soprano. She earned her Bachelors in music theory with minors in humanities, economics, and marketing as an undergrad at BYU and earned a Masters in musicology and composition from the Aaron Copland School of Music in New York.
Originally founded in 1980, Utah Cultural Alliance is the statewide advocacy voice for the arts, humanities, and cultural businesses of Utah. The group works toward a long-term vision of a state that values the transformative power of the arts by prioritizing robust public and private investment. Started under the name Utah Citizens for the Arts, the advocacy group was instrumental in lobbying for the passage of legislation that created "1% for art" programs in Utah. In 1993, with the conception of the 1/10th of 1% sales tax option to benefit cultural organizations (known as ZAP in Salt Lake County, RAMP in Weber County, RAPZ in Cache, CARE in Orem, etc.), Utah Citizens for the Arts added humanities, zoos, and botanical organizations to its scope and became the Utah Cultural Alliance (UCA). There are now 43 RAP type taxes in Utah municipalities!
In 2018, UCA took over the day-to-day management of nowplayingutah.com, a statewide calendar of everything to see and do in Utah with a heavy emphasis on the arts and humanities. The site enjoys over a million unique annual visitors.
Utah Cultural Alliance and its various arms are comprised of more than 350 organizational and individual members, including museums (arts, history, science, botanical gardens, and zoos), universities, archives, libraries, artists, patrons, as well as arts, folk arts, cultural, humanities, science, education, preservation, history, and heritage organizations. Additionally, businesses, corporations, and foundations belong to the organization to support the continuing viability and visibility of Utah's cultural community.
Today, UCA continues to fortify arts and cultural organizations and individuals through advancing grassroots involvement in public policy; fostering a sense of community through cultural events; nurturing collaboration between cultural organizations, government, private business, and individuals; developing a dynamic cultural environment by drawing from the richness of the past, the vitality of the present, and the promise of the future; and supporting both cultural creativity and preservation.
# # #
APRIL BERLIN
Operations Manager/Marketing & Development
SCERA Center for the Arts
745 South State, Orem, UT 84058
SCERA Email: april@scera.org
Office Phone:  (801) 225-ARTS ext. 1011
SCERA Web Site:  www.scera.org
SCERA Facebook: www.facebook.com/SCERAupdate
SCERA Instagram: www.instagram.com/SCERAupdate
SCERA Twitter: www.twitter.com/SCERAupdate