Fall/winter in my mind has always been associated with learning. School is in full-season and with the onset of cold weather less time is spent on the physical outdoor activities, turning to more educational pursuits.   This is a pattern that has continued after I've graduated, where the ideal winter activity is making myself a warm drink and curling up with a good book. But occasionally, I get a bit stir crazy and need to get out of my house. When this happens, I love to visit one of our many local history museums! We have a nice variety of museums here in the valley that I can choose one that fits my fancy, and I love museums dedicated to history! Here are some I suggest you visit!
Camp Floyd/Stagecoach Inn State Park and Museum
Camp Floyd was originally an army camp set up to take care of a Mormon rebellion that never happened. It became a stop on the Pony Express Trail and and a way station for travelers heading farther west. Camp Floyd has three buildings you can visit: the Stagecoach Inn, The Camp Floyd Commissary and Museum, The Fairfield District Schoolhouse and the Camp Floyd Cemetary.
Address: 18035 1540 N. Fairfield, UT 84013
Hours: Monday-Friday 9AM-5PM
Price: $3 per person
Peteetneet Museum and Cultural Arts Center
The Peteetneet Museum was originally a school and was used as a schoolhouse up until 1988. Payson City took over the property and eventually the building was turned into a local museum. The Peteetneet Museum has multiple rooms that focus on both Payson history and general history. Their women's fashion room and western room are especially fun! Drop in at the right time and you may even see an art exhibit featuring local artists!
Address: 10 S. 600 E. Payson UT
Hours: Monday-Friday 10AM-4PM
Price: Free
BYU Museum of People's and Cultures
The BYU Museum of People's and Cultures is a museum dedicated to giving students opportunities to preserve and plan museum exhibits. Here you'll find objects from ancient cultures around the world. The museum also hosts events and programs throughout the year such as FHE Night, Date Night, Children's Story Times ,and Mornings at the Museum
Address: 2201 N. Canyon Rd. Provo, UT 84604
Hours: Monday, Wednesday-Friday 9 AM-5PM, Tuesdays 9 AM- 7PM
Price: General admission is free, check pricing for special events and programs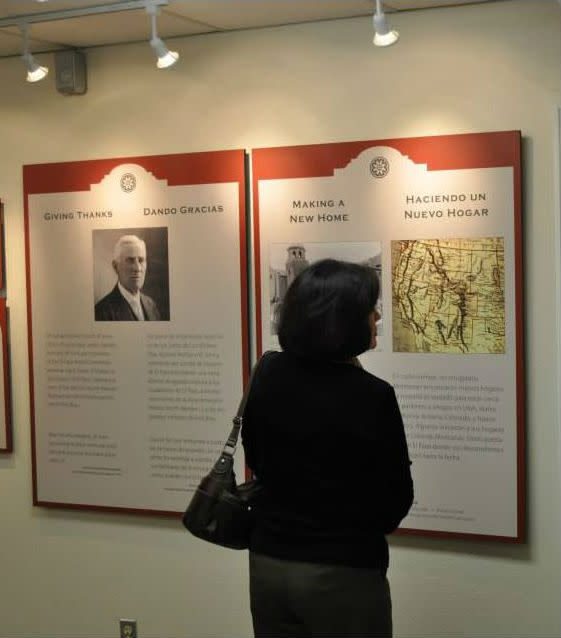 Museum of Mormon Mexican History
The Museum of Mormon Mexican History in Provo is actually an extension of the museum in Mexico City and covers the history of Mormons south of the border. 
Address: 1501 N. Canyon Rd. Provo UT, 84604
Hours: Tuesday-Friday 2-6 PM, Saturdays 10-6 PM
Price: Free
The Petroliana Museum is actually a collection of old signs and objects related to gas and petrol stations inside AAA Lakeside Storage. This outdoor exhibit started as a small collection of gas pumps LaVorn Sparks had gathered and has blossomed into the museum you see today.
Address: 4095 Center Street Provo, UT 84601
Hours: Monday-Saturday 9 AM-6 PM
Price: Free
Crandall Historical Printing Museum 
The Crandall Historical Printing Museum covers the history of the printing press, while giving special attention to the printing of the LDS scriptures. They feature three working printing press from multiple era's and give live demonstrations on how they work.
Address: 275 E. Center St. Provo, UT 84601
Hours: Monday-Saturday 9 AM- 8 PM by appointment
Price: $25 for a group of 5, $5 for each additional person