Horseback riding is one of the many activities available in Utah's backcountry, for both locals and visitors. The Wasatch range may be more popular for hikes and mountain biking, but horseback riding is still a popular alternative. There is something especially enjoyable about riding a horse through the many canyons in Utah Valley. It's an incredibly humbling experience to share scenic canyon trails and hear the sounds of nature with a truly remarkable animal.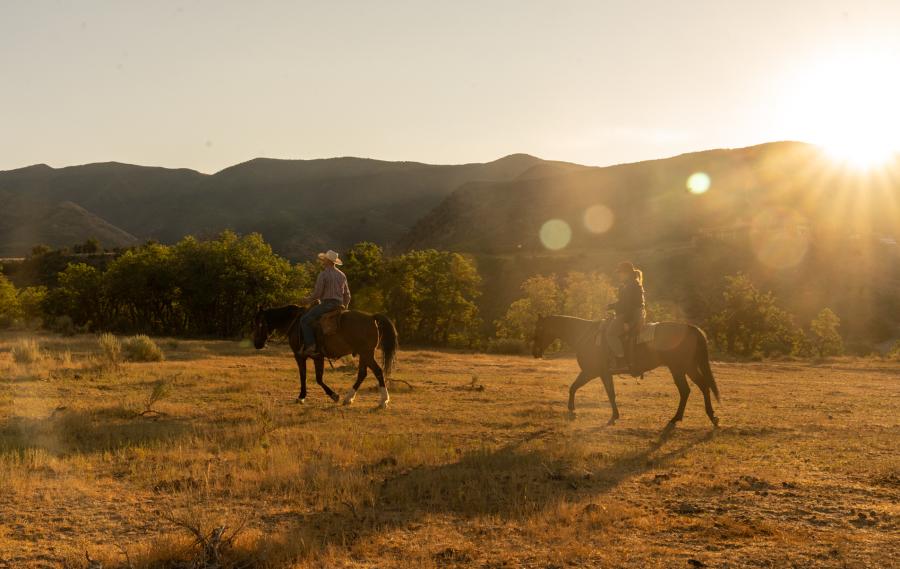 In Hobble Creek Canyon, a group of horses calmly munch on grass. Taking a full turn around their grazing pasture makes it clear that these horses have some of the best views around. In addition to offering familiar views, the ranch below Provo Peak also appeals to many visitors who didn't know such places existed in Utah County.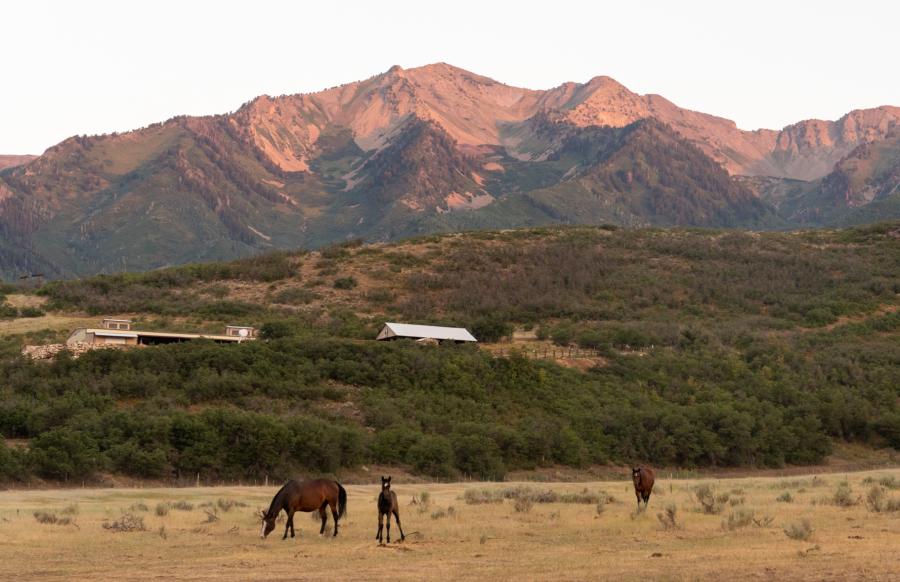 The land and horses are owned by Grant Sumsion, a Springville native whose great-great-grandfather started ranching in Hobble Creek Canyon in 1901. Today Grant's ranch is 103 acres of mountainous rangeland in an area of the canyon that is all privately owned.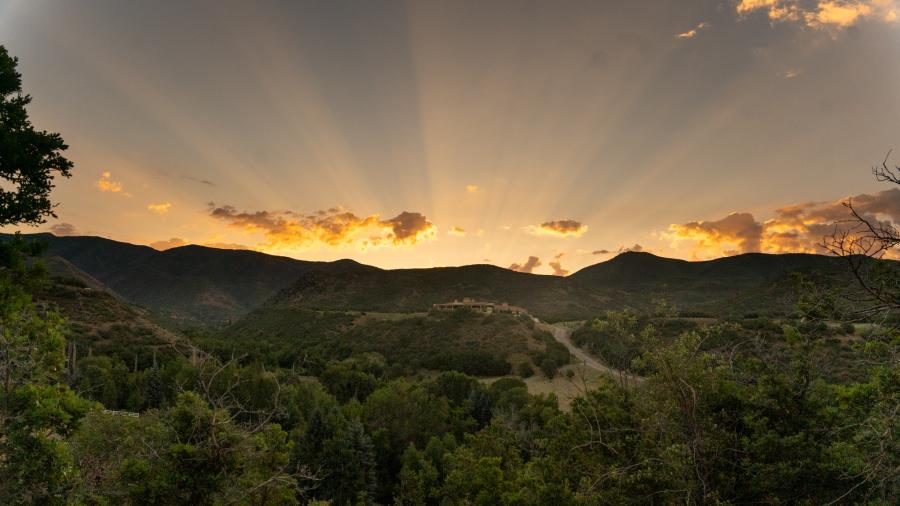 Historically, the Sumsions' land has been used  for grazing livestock and neighborhood campouts. The seeds of a new venture were sown in 2005 when Grant offered a horseback ride in a fundraiser auction to benefit animals displaced by Hurricane Katrina. This led to similar donation rides for local church youth groups and horse packing trips for the Scouts.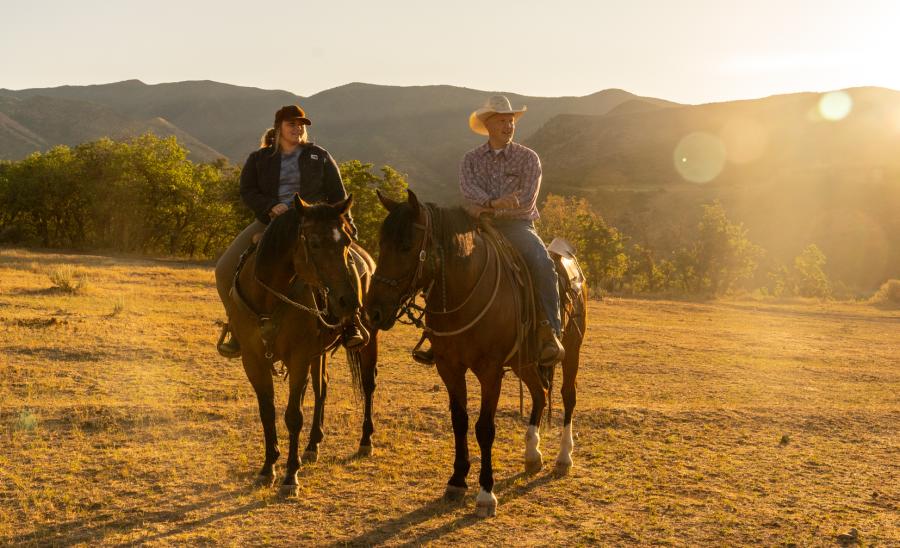 In 2019, Grant's daughters, (he has five), discovered Airbnb Experiences and suggested that he offer horseback riding to Airbnb guests. Shortly thereafter, Hobble Creek Outfitters was born. This incredibly beautiful canyon has been a prized vacation spot for visitors from all over the world for the past two years, including visitors from Belarus and Holland.    
Hobble Creek Outfitters invites visitors to meet Grant's horses, including his two new babies born this spring, and to ride into the Wasatch backcountry. Due to the land's restricted access and private ownership, these rides offer a rare chance to see mountain vistas and stunning terrain that can't be reached in any other way. Wild animals roaming the area such as elks, deer, and wild turkeys are often seen on trail rides.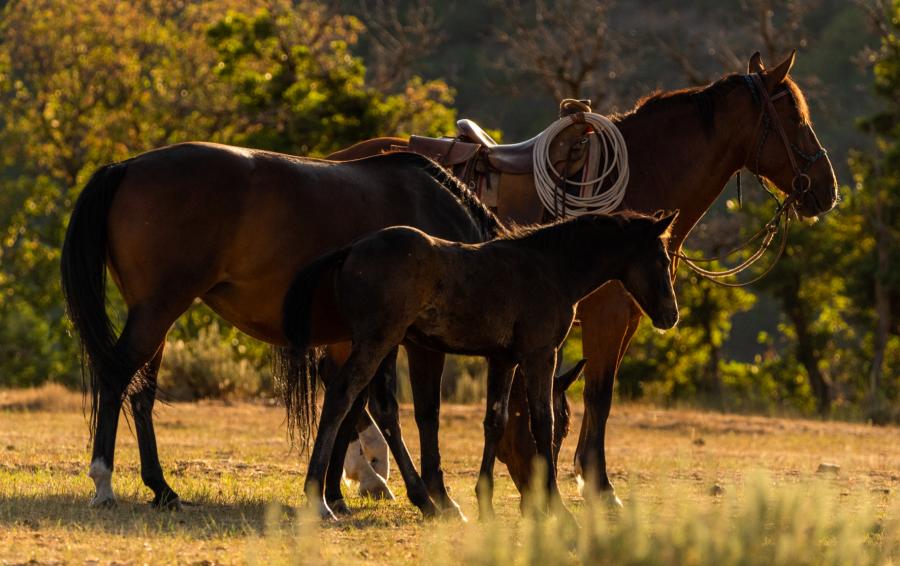 Based on customer reviews, Grant himself has consistently been mentioned as a delight which enhances this already memorable experience. Guests frequently mention the attentive care he gives his animals, his storytelling during the rides, and his ability to make the ride enjoyable for all skill levels.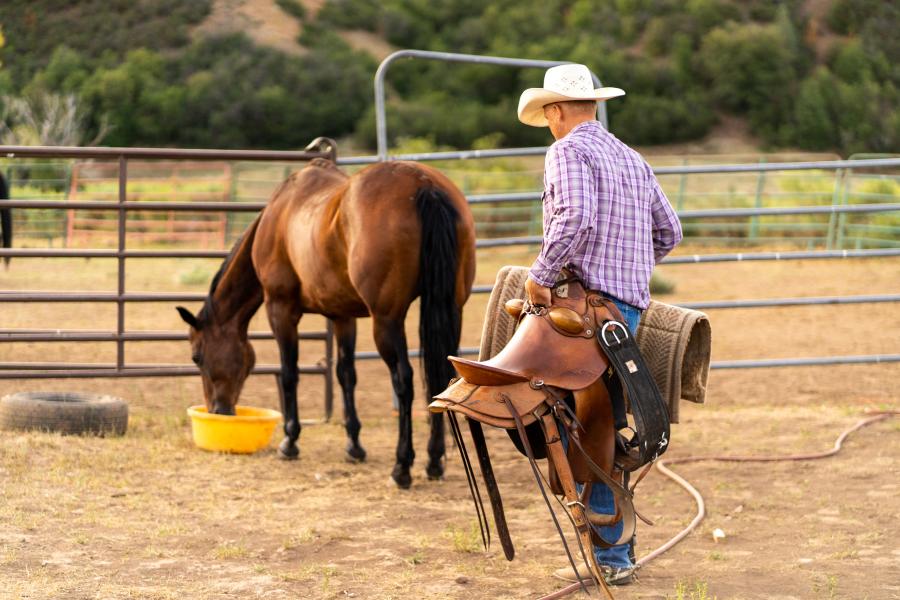 Although there are many places to go horseback riding in Utah, Hobble Creek Outfitters is a hidden gem and the perfect Utah adventure for both locals and visitors. To get there, guests will head past Hobble Creek Golf Course and Kelly's Grove Park but official directions are only given after a reservation has been made. 
Trail rides are currently limited to 2-3 guests since two of his mares are currently enjoying maternity leave. Feel free to reach out to Grant though for any requests to see if he can accommodate.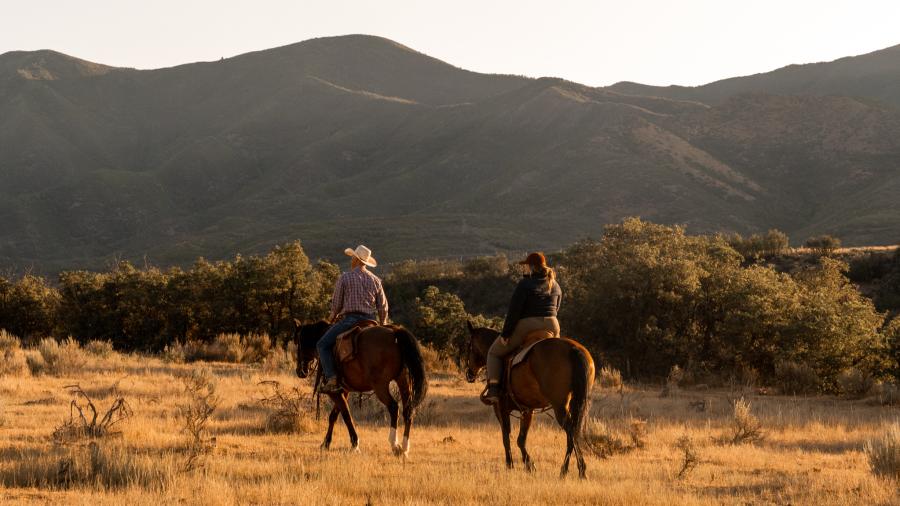 How to Book:
A ride with Hobble Creek Outfitters can be booked through Airbnb here. You can also follow Hobble Creek Outfitters their Instagram and Facebook.
*SAFETY NOTE: riding horses is inherently dangerous. Before riding, guests must sign a release acknowledging inherent risks of equine activities as per Utah Code Sec. 78B-4-201 et seq
For more ideas on things to do near Hobble Creek check out our Complete Guide to Mount Nebo Loop: Where to Camp, Hike, and Play