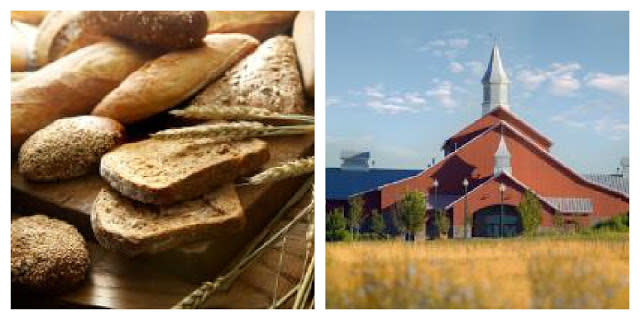 This event looks pretty inviting right?? We thought so too! For those of you who don't know about the Eat Like a Pilgrim event at Thanksgiving Point, you need to get familiar. 
Every year, you and your family are invited to celebrate Thanksgiving dinner in true 17th Century style.  Characters dressed in authentic Pilgrim dress cater to you at dinner time and help illustrate what the first Thanksgiving dinner was like at Plymoth between the Pilgrims and Wampanoag Native Americans.  There is no better way to teach your children the true tradition and help bring their school Thanksgiving lessons alive than to attend a real-life Thanksgiving like this one! The food is exquisite and chances are your kids will fall in love with the traditional barnyard games too--how refreshing, right? 
Tickets are $3.00 less per person/ticket so buy them ASAP! You only have from November 16-21 to complete this activity so  hop on over to this link
here
to find ticket information. Let's get this holiday party started!