Utah County may not be widely known for its bustling nightlife, but that doesn't mean you can't find great bars to enjoy a night out. Whether you're a local resident or a visitor exploring the area, we've compiled a list of the top five bars in Utah County.
From sports pubs to craft breweries, these establishments offer a variety of drinks and atmospheres to suit every taste. Join us as we take a closer look at the best places to drink in Utah County.
---
Address: 568 N Mill Rd B106, Vineyard, UT 84058
Closes 2 AM
Phone: (385) 203-2688
Located in Vineyard, 'Bout Time Pub & Grub is a sports grill that combines great food, drinks, and live sports action. With an array of TVs adorning the walls, you can catch all your favorite sports events and UFC fights while enjoying their mouthwatering burgers, flavorful wings, and an impressive selection of beers. The laid-back atmosphere, friendly staff, and affordable prices make 'Bout Time Pub & Grub a popular spot among locals and sports enthusiasts alike.
---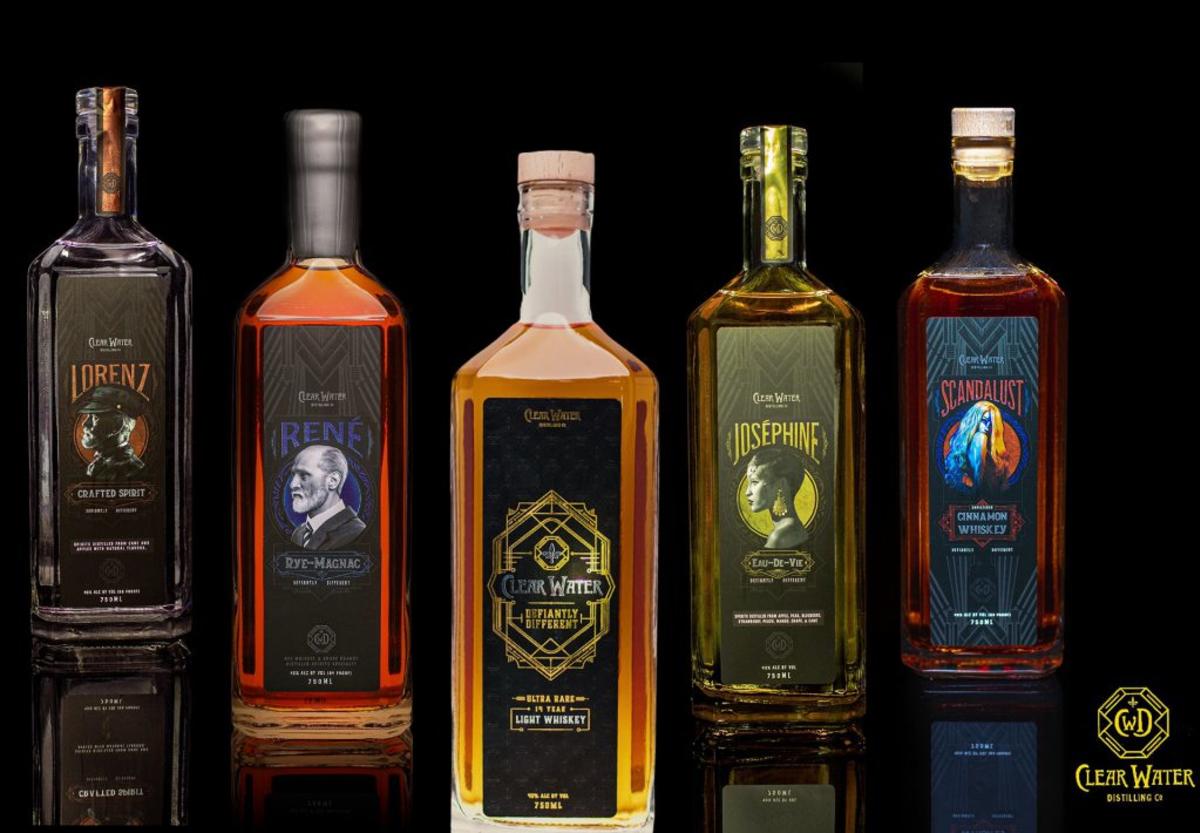 Address: 564 W 700 S Suite 401, Pleasant Grove, UT 84062
Closes 8 PM
Phone: (801) 997-8667
For those who appreciate finely crafted spirits, Clear Water Distilling is a must-visit destination. This ultra-premium distillery prides itself on fearless innovation, creating exceptional taste experiences that go beyond traditional categories.
Located in Utah County, Clear Water Distilling is the only open liquor store on Sundays and holidays. Step inside their welcoming establishment and explore their impressive range of handcrafted spirits, including vodka, gin, whiskey, and more. With their commitment to pushing boundaries and delivering remarkable flavors, Clear Water Distilling promises a unique drinking experience.
---
Lehi
Address: 3661 Outlet Pkwy, Lehi, UT 84043
Closes 11 PM
Phone: (385) 503-8443
Springville
Address: 596 S 1750 W, Springville, UT 84663
Closes 11 PM
Phone: (385) 462-8775
Strap Tank Brewery holds the distinction of being the first brewery in Utah County in over 100 years. This establishment is dedicated to brewing its own beer and creating handcrafted sodas, resulting in a delightful beverage selection for all preferences.
Alongside its impressive drink offerings, Strap Tank Brewery features a family-friendly atmosphere, reasonable prices, and a delicious seasonal menu. The space is meticulously decorated, showcasing a work-hard-play-harder vibe with a twist of antique motorcycles. Whether you're a beer connoisseur or simply looking for a fantastic dining experience, Strap Tank Brewery in Springville and Lehi is a fantastic choice.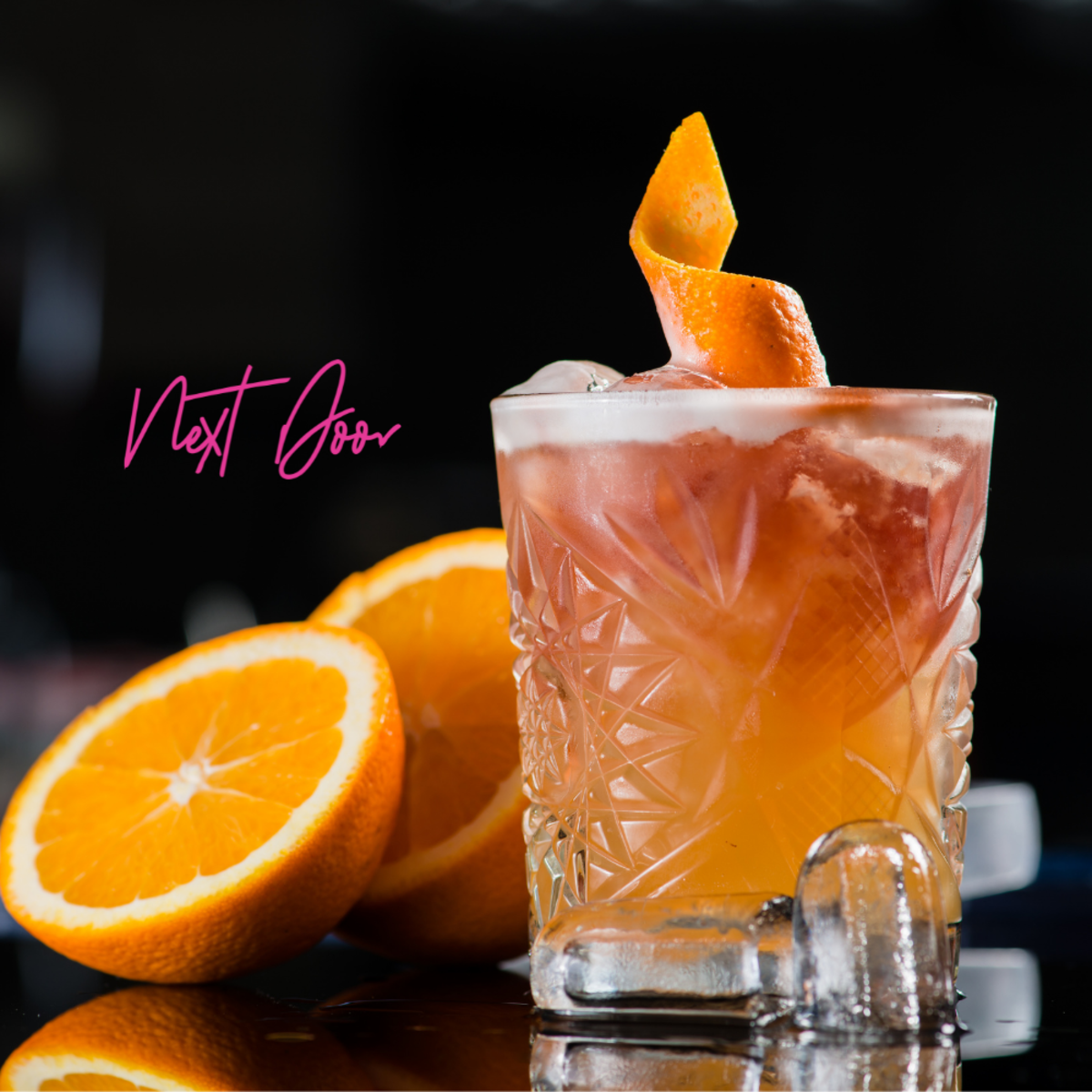 Address: 3330 N University Ave, Provo, UT 84604
Closes 12 AM
Phone: (801) 885-7558
Next Door, conveniently located near the Block Restaurant in Provo, strikes the perfect balance between a bar/lounge atmosphere and adhering to the city's regulations. Operating under a restaurant liquor license, which requires food to be ordered with alcohol, Next Door offers a diverse menu that perfectly complements its drinks.
The Block Restaurant itself is a fine dining establishment committed to sustainability and locally sourced ingredients, creating dishes that are as visually stunning as they are delicious. Next Door provides a comfortable setting to unwind and savor handcrafted cocktails and thoughtfully curated drinks, making it a favorite among locals and visitors alike.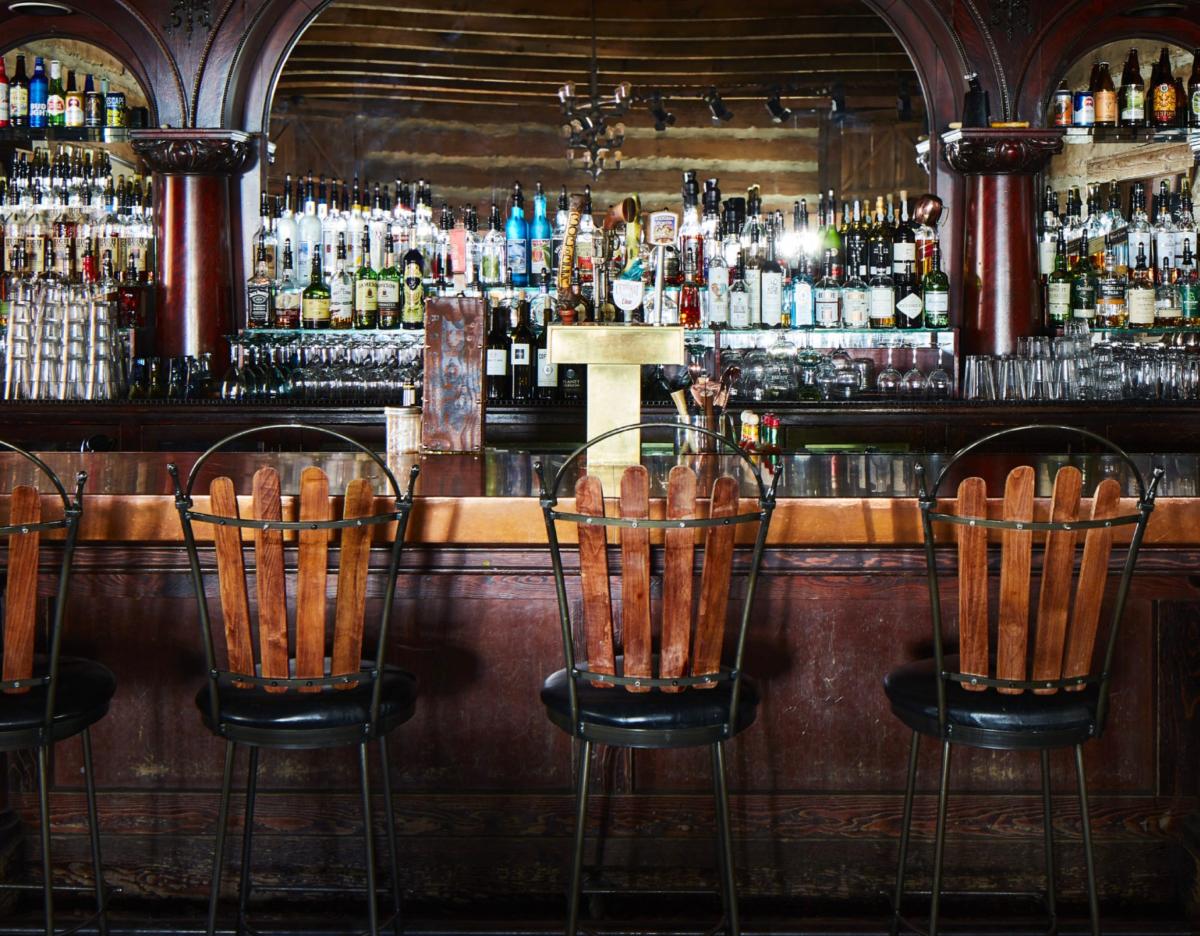 Address: 8841 N Alpine Lp Rd, Sundance, UT 84604
Closes 1 AM
Phone: (801) 223-4222
Steeped in history and rustic charm, the Owl Bar stands atop our list of the best bars in Utah County. Originally located in Thermopolis, Wyoming, this meticulously restored 1890s bar found its new home in Sundance.
The bar holds a legendary past as a favorite haunt of Butch Cassidy's infamous Hole in the Wall Gang. Today, the Owl Bar offers an enchanting ambiance, creative cocktails, a carefully curated wine selection, and an inventive seasonal menu. Immerse yourself in the rich historical significance while sipping on unique libations and enjoying a delectable meal.
Restaurants that serve Drinks in Provo
Black Sheep
Known for its contemporary Southwestern Native American cuisine, Black Sheep also boasts a full bar and an upscale-casual setting. Their highlight drink, the Cactus Pear Moscow Mule, perfectly complements their flavorful dishes.
Communal
With a focus on locally sourced seasonal American fare, Communal offers shared farm-table seating and a comfortable, inviting atmosphere. The menu changes regularly to reflect the freshest ingredients available, and their drink menu features a diverse selection of craft cocktails and spirits.
Slate Restaurant: Inside the Provo Marriott
Located inside the Provo Marriott, Slate Restaurant offers a memorable dining experience with its interpretation of comfort food classics. Fresh ingredients take center stage, and their lounge is an inviting space to enjoy handcrafted cocktails before or after your meal.
---
Utah Alcohol Laws
Utah's alcohol laws are known for being unique and sometimes perplexing. Here's a quick rundown of some interesting regulations in Utah County:
Operating Hours: Bars can sell alcohol from 10:00 am to 1:00 am, while restaurants can serve alcohol from 11:30 am to 1:00 am. Restaurants must have less than 30% of sales by alcohol.
DUI Limit: Utah has the strictest DUI limit in the country at 0.05% BAC, applicable to both cars and bicycles. Consider alternative transportation options if you plan to drink.
The Berg: Utah bartenders use The Berg, a device required by law, to pour precise shots of primary liquor in mixed drinks, resulting in cocktails with specific alcohol content.
Beer Regulations: Utah allows the sale of beer above 3.2% ABV. Grocery stores, convenience stores, and bars/restaurants can sell beers with up to 4% alcohol by weight or 5% alcohol by volume (ABV). Higher ABV brews are available at state liquor stores.
Restaurant and Bar Distinctions: Bars and clubs are open to those 21 and older, while restaurants require the purchase of food with alcoholic drinks. Last call is usually at 1 am, with bars closing by 2 am.
Beverage Purchasing: Drinks in Utah can only be bought one at a time, so no pitchers of beer or large quantities of alcohol. Wine can be purchased by the glass or bottle.
While Utah's alcohol laws may present a unique experience, these establishments have found creative ways to make it enjoyable!
---
Whether you're in the mood for craft beer, artisanal spirits, or a classic cocktail, these bars and restaurants in Utah County are sure to satisfy your thirst. Cheers!