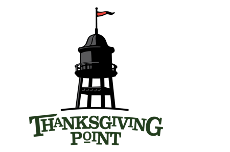 Thanksgiving Point's Ashton Gardens Introduces Dog Walk Wednesdays 
- Ashton Gardens' 55-acres allows dogs each Wednesday with admission-
LEHI, Utah (July 1, 2020) – Thanksgiving Point (www.thanksgivingpoint.org) announced "Dog Walk Wednesdays" at Ashton Gardens each week throughout the summer. Dog Walk Wednesdays will not replace the popular "Dogs in the Gardens" event in the fall. Dog Walk Wednesdays are each Wednesday from 9 am to 8 pm. Regular venue admissions apply. Thanksgiving Point members can enjoy the event for free as part of their membership's benefits. Advanced ticketing is required at all Thanksgiving Point venues and events and can be reserved at thanksgivingpoint.org.
"Ashton Gardens are beautiful, and we know humans and dogs are ready to enjoy the sun and sights," stated Austin Brown, Director of Signature Experiences at Thanksgiving Point. "We want all guests to feel safe and secure while enjoying the Gardens and we strongly encourage proper social distancing while visiting."
Ashton Gardens reopened on May 1 following the "Utah Leads Together 2.0" moderate risk guidelines. The following movies are guidelines from the Dog Walk Wednesdays:
Dogs must be leashed at all times (no off-leash area provided)
Clean up after your dog (waste bags and water bowls provided)
Stay on Ashton Gardens pathways
Reservations required prior to entering
Thanksgiving Point is committed to maintaining a safe and healthy environment for all guests and employees. Masks for guests are not required but are encouraged. Hand sanitizing stations are located throughout guest areas. Other safety measures include monitoring team member's daily temperatures, requiring employee face coverings, and additional cleaning and sanitation measures for public spaces.
For the most current updates on Thanksgiving Point, please visit www.thanksgivingpoint.org
###
About Thanksgiving Point
Thanksgiving Point is a 501 (c)(3) nonprofit organization comprised of farms, gardens, and museums collectively dedicated to providing opportunities for transformative family learning. Created in 1995 by Alan and Karen Ashton, Thanksgiving Point has become a center of community engagement for more than two million annual visitors from around the United States and the world. Thanksgiving Point is located at 3003 North Thanksgiving Way in Lehi, Utah. For more information, call 801.768.2300 or visit thanksgivingpoint.org
Media Contact:
Josh Berndt
801.768.7482