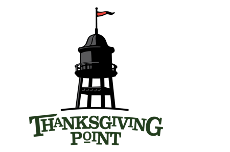 -Special event features renowned quilter Nancy Zieman Exhibit -
LEHI, Utah (September 17, 2020) – In partnership with Riley Blake Designs, Thanksgiving Point (www.thanksgivingpoint.org) is excited to announce the beginning of the second annual Garden of Quilts. Set within 50-acre Ashton Gardens, the exhibition will feature hundreds of quilts displayed outdoors from artists across North America, as well as rare access to view some stunning private collections — all on display for two days only. Due to COVID restrictions, the event will be different from last year. Tickets are available online and in-person for each day's events. The show will be open Friday, September 18 from 9 a.m. – 7 p.m., and Saturday, September 19, from 9 a.m. – 6 p.m.
"After months and months of isolation, I can hardly wait to see beautiful quilts flapping in the breeze in a garden under sunny blue skies," said Thanksgiving Point founder and creator of the Garden of Quilts Karen Ashton. "Hope to see you there!"
For 2020 only the Garden of Quilts will highlight renowned quilter Nancy Zieman's Exhibit of 12 landscape quilts, which are rarely shown publicly. Nancy Zieman (June 21, 1953 – November 14, 2017) was a beloved American author, designer, businesswomen, TV producer, blogger, national sewing authority, and host of the popular show Sewing With Nancy®, which appears exclusively on public television stations across the United States and Canada. Nancy was an avid gardener who also enjoyed taking photos and using photos – of her gardens and nature scenes – as inspirations for her quilts. This exhibit will be in the Ashton Gardens Visitor's Center and is included with venue/event admissions.
"Although the current state of the world has forced us to adapt our event, we are thrilled to be able to share with guests this year's Garden of Quilts display. These quilts truly are incredible works of artistry and will impress quilters and non-quilters alike. To see them displayed like this—among the trees and fall flowers—is an unparalleled experience in my opinion. We are so excited to share this with--and as--a community," stated Summer Zemp, Thanksgiving Point Events Manager. 
The following guidelines remain in place for those planning a visit to Thanksgiving Point for all activities/events:
The number of guests allowed for each venue is limited by each half-hour to allow for social distancing.
Employees will wear face masks while working.
Venues will have a marked one-way path through displays to encourage social distancing.
Additional cleaning and sanitation measures as well as educational signage are being implemented to facilitate safety.
Guests and employees are asked to wash hands frequently and stay home when ill.
Venues will offer a daily time slot for guests who are considered "high-risk" to visit.
ALL Thanksgiving Point indoor venues and events will require face coverings or masks to enter and while indoors. Children ages 3 and under are not required to use masks.
###
About Thanksgiving Point
Thanksgiving Point is a 501 (c)(3) nonprofit organization comprised of a farm, garden, and museum that are collectively dedicated to providing opportunities for transformative family learning and fostering an environment where positive, meaningful experiences naturally happen. Created in 1996 by Alan and Karen Ashton, Thanksgiving Point has become a center of community engagement for more than 1.6 million annual visitors from all 50 states and around the world. Thanksgiving Point is located at 3003 North Thanksgiving Way in Lehi. For more information, call 801-768-2300 or visit thanksgivingpoint.org.
About Riley Blake Designs
Riley Blake Designs is a family-owned fabric manufacturer based in Alpine, Utah. Founded in 2009, Riley Blake Designs partners with local and international artists as well as beloved licensed brands to create high-quality fabrics to inspire and delight quilters, sewists and makers. Riley Blake Designs sells exclusively through independent retailers and quilt shops in the U.S., Canada, Australia, Europe, and Asia.
Media Contact:
Josh Berndt
(801) 768-7482