START STORIES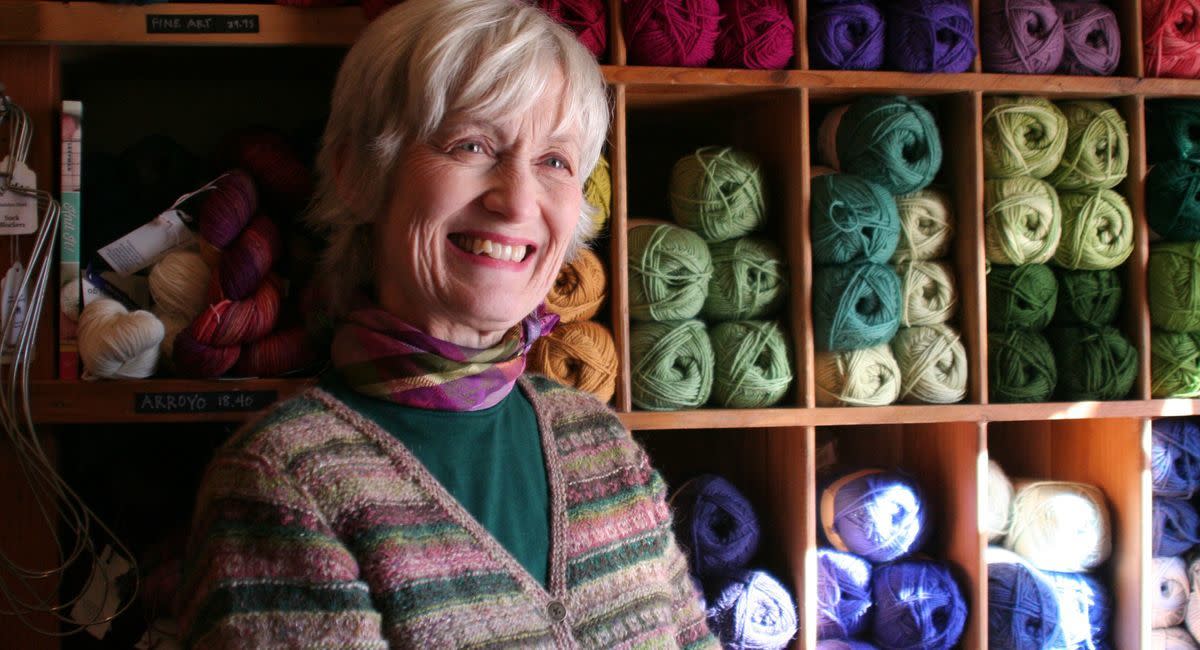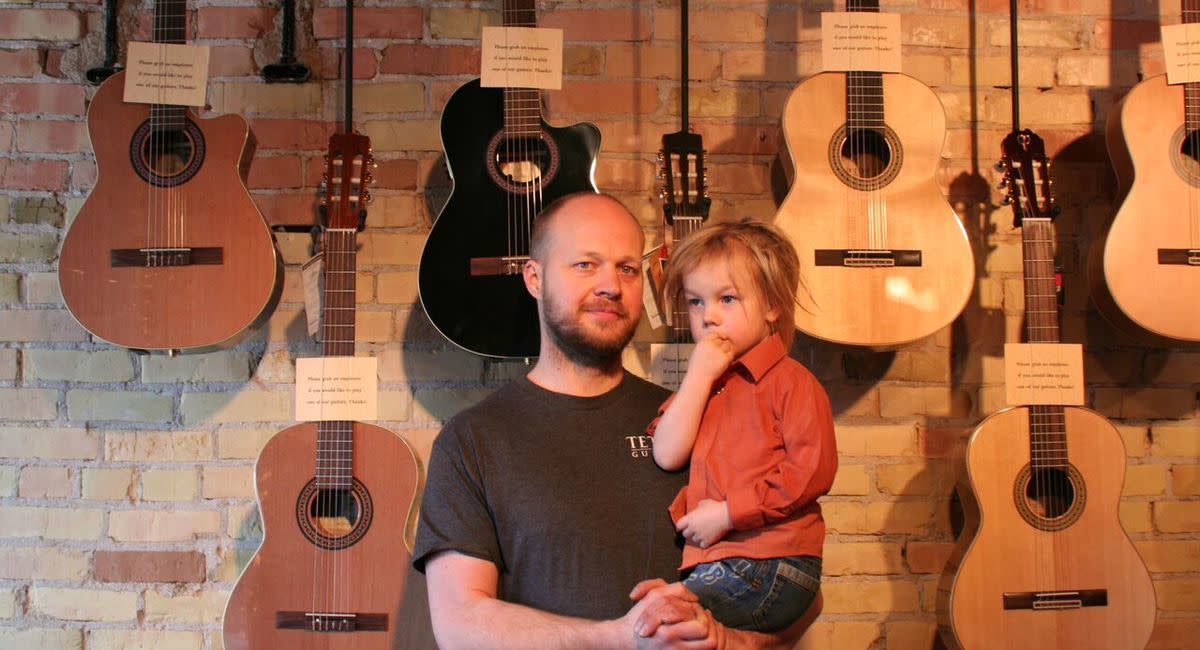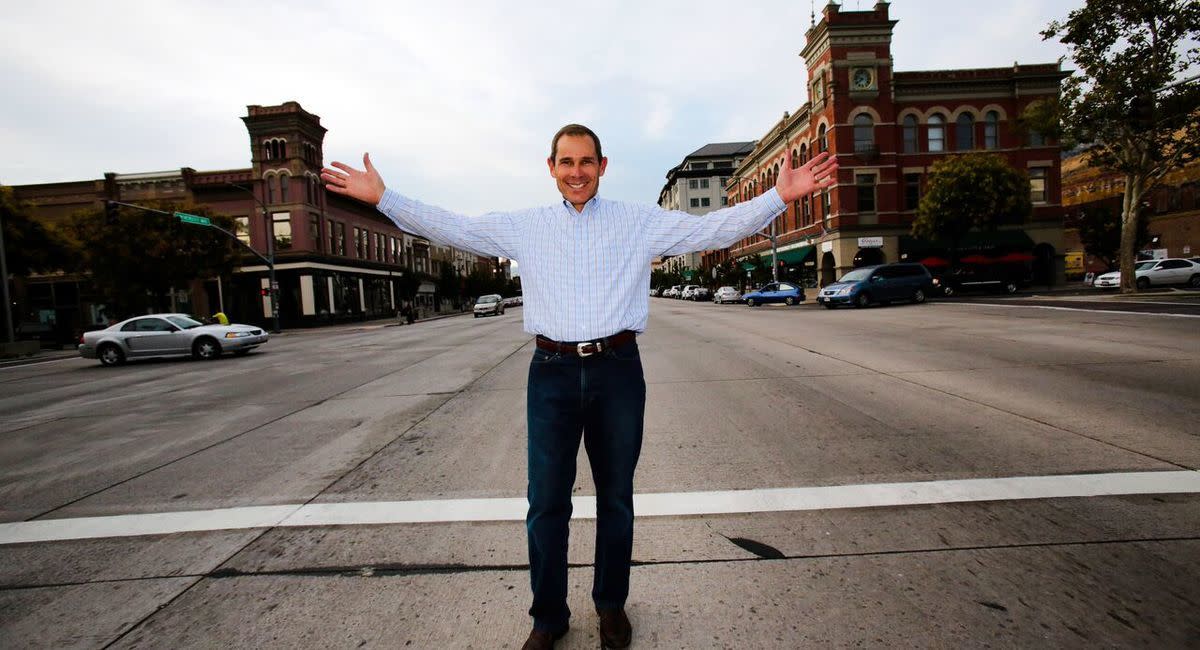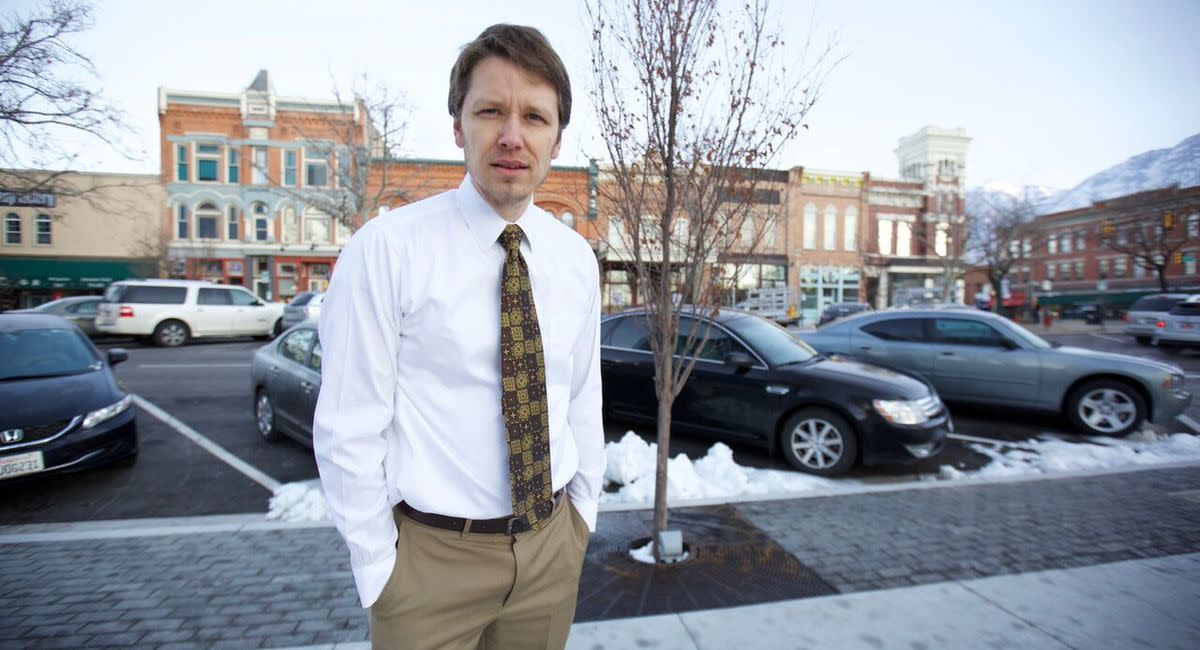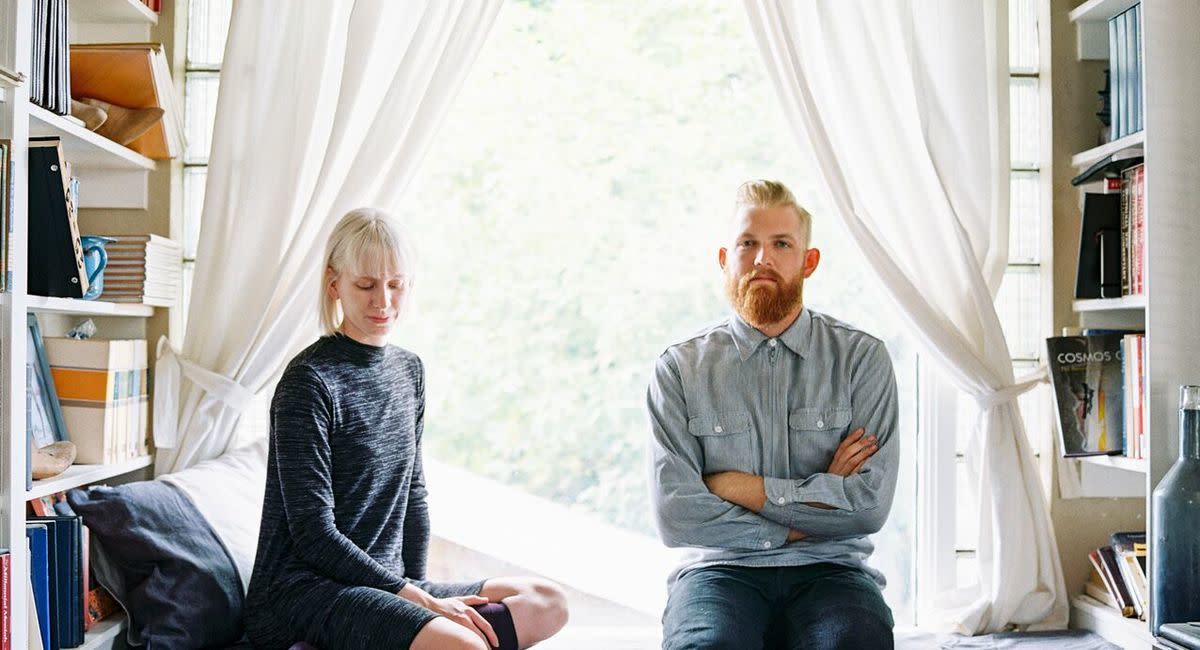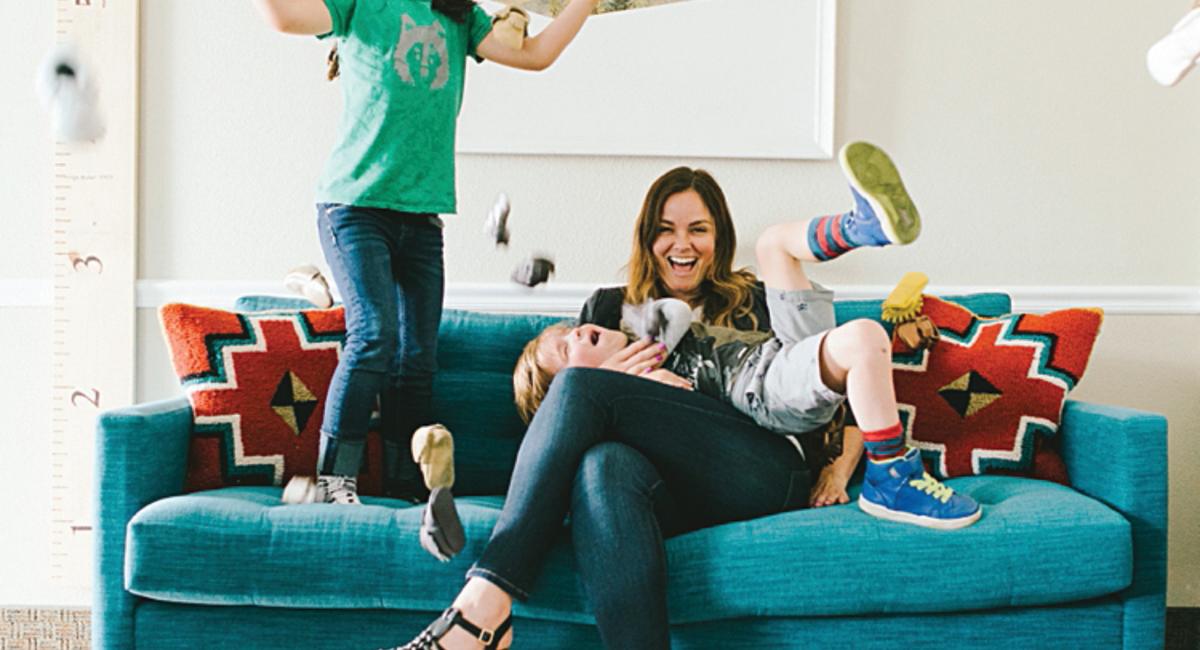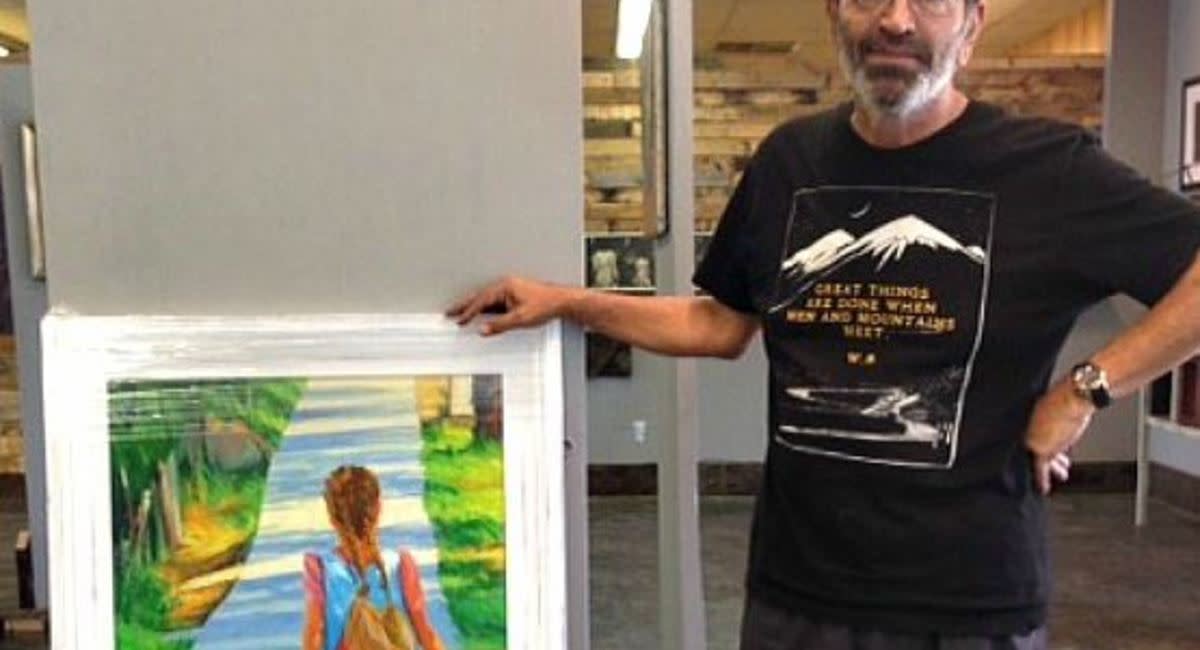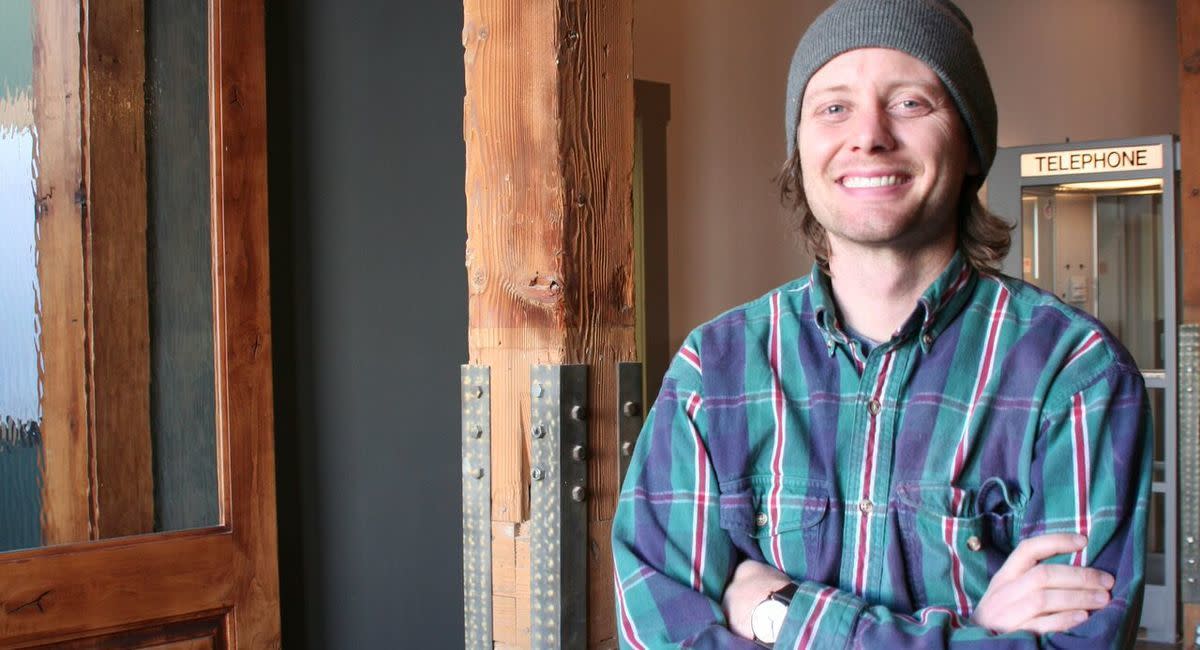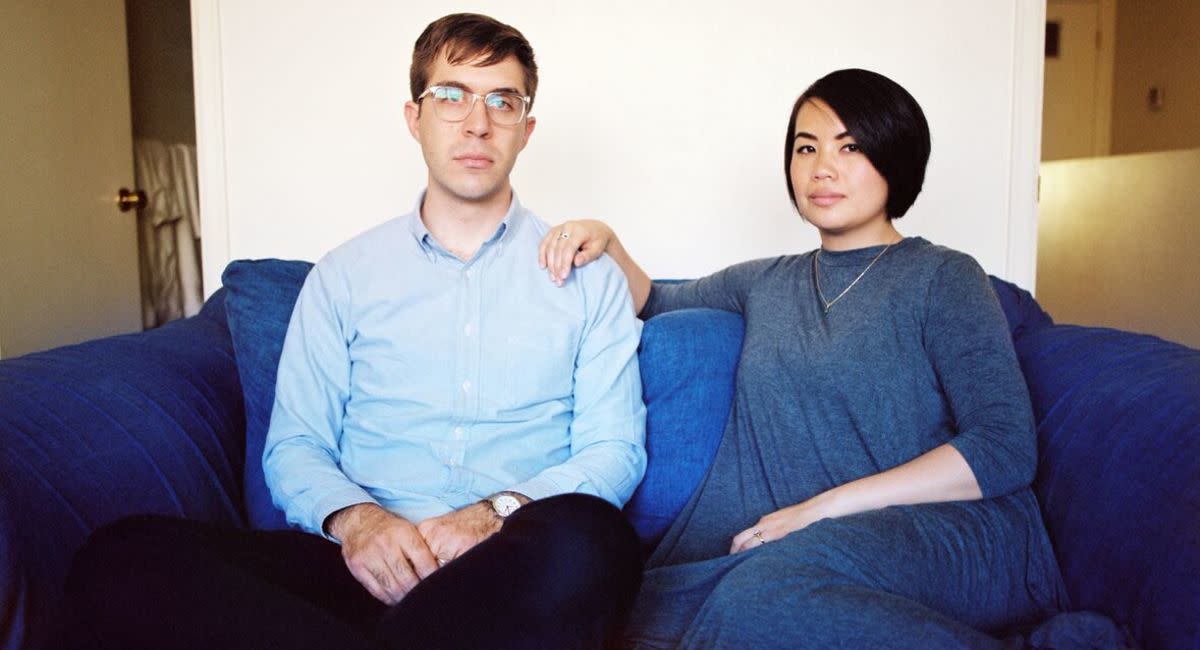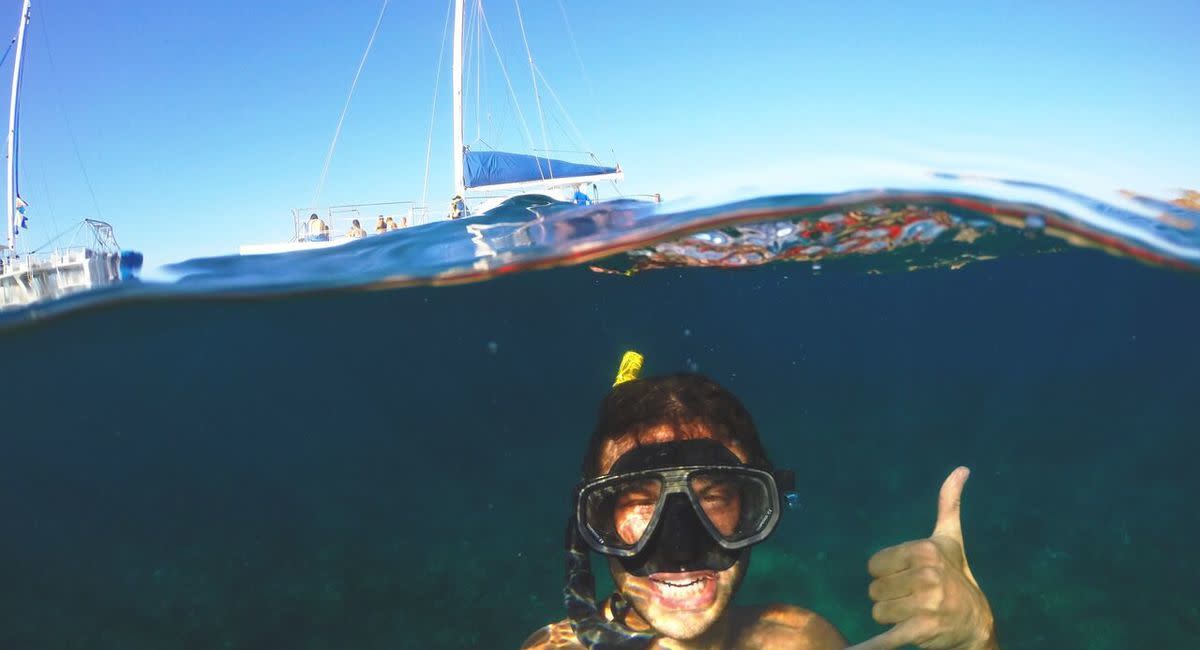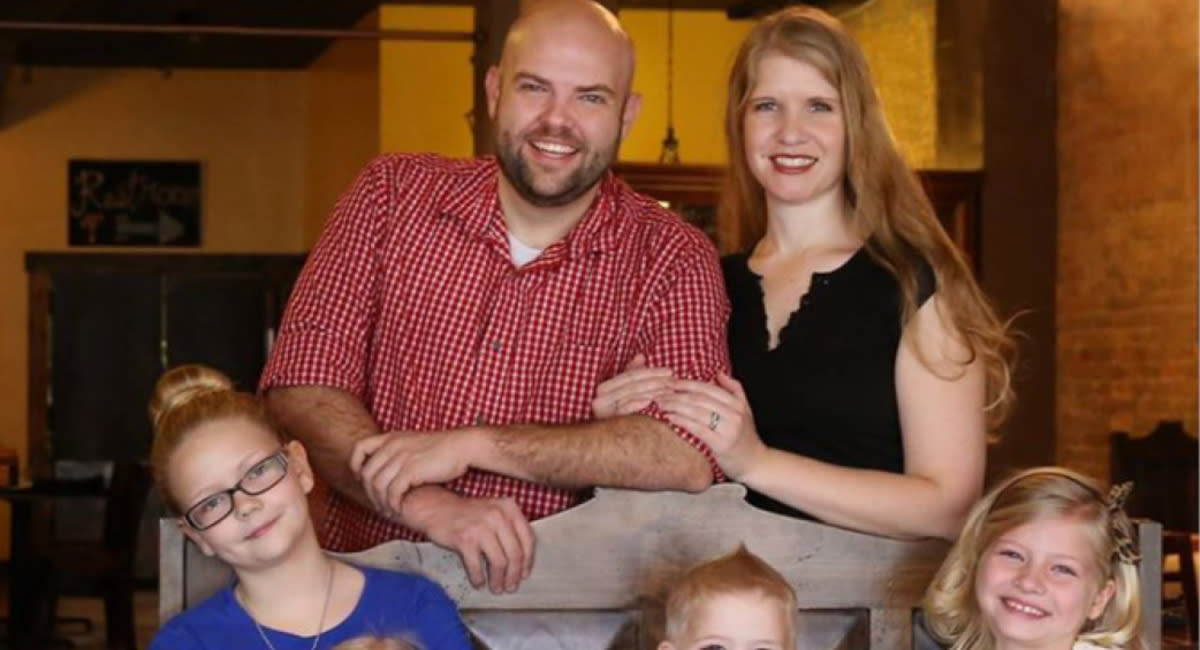 Laura Harmon, Founder of Harmony Yarn and Gifts
In 1966, Laura Harmon met her husband while in Provo attending BYU. Eight children and quite a few years later in 1990, Laura moved back to Provo with her family. A timely collaboration with her daughter Rachel led to the opening of Harmony Yarn and Gifts, a charming shop built in the historic home of some of Provo's first residents that carries handmade gifts, gorgeous yarns, and beautiful fabric from all over the world. When downtown, Laura loves to get a bandito without jalapenos at Joe Vera's Fiestaurant, anything at Communal (she also loves Communal because her daughter worked on the team that designed the space), and all of the fabulous and unique antiques at Cat's Cradle Antiques.
Rio Stika, Great Salt Lake Guitar Co.
Rio Stika grew up for the most part in Provo and now runs The Great Salt Lake Guitar Company on Center Street in Downtown Provo. Life has taken him to a couple of different places, but Provo is home and Rio's favorite place. The Great Salt Lake Guitar Company first opened its doors in 1979, but Rio took over the business from his father just five years ago. At the shop, you have a choice between factory guitars and beautiful guitars that Rio builds in house. Guitars as far away as New York will be shipped in just to get a setup from this local Provo shop because their repair work is just that good. If you're in the mood for a burger or a hot dog, Rio recommends the Power Dog at Tommy Burger and the Jack Kerouac burger at Station 22.
John Curtis, Mayor of Provo City
John Curtis graduated from BYU in 1985, raised a family of six children with his wife Sue, spent time as a partner and Chief of Operations with Action Target (a local Provo business), and since 2010 has served as the Mayor of Provo City. During his time in office, John has brought Google Fiber, expanded regular air service at Provo airport, and a wide of national rankings (#1 for business and careers by Forbes and #1 for well-being by Gallup, just to name a couple) to the community. John loves eating pretty much anywhere downtown (he definitely recommends trying the Muddy Buddy ice cream at Rockwell Ice Cream Co.), but when he's not downtown, his go-to restaurants are La Jolla Groves at The Shops at Riverwoods (if you haven't tried the salmon there, you've got to!) and Ruby River near Provo Towne Centre (the raspberry chicken there reminds him of Bear Lake raspberries). Provo River Trail is another one of John's favorites. He can be found on it almost daily walking, jogging or bike riding. For time by himself, John often heads up Rock Canyon for a brisk hike to clear his head.
J. Kirk Richards, Artist
J. Kirk Richards, a prolific local Provo artist, grew up a block from BYU in a house that once belonged to his paternal grandmother, Helen Chipman Richards. Provo is special to J. Kirk partly because of his grandparents' ties to Provo and to BYU. He had a grandmother who taught voice lessons at BYU and a grandfather who was team doctor to BYU athletes. Following in the footsteps of his mother Cynthia Richards and grandparents Wendell and Ora Haws Vance, J. Kirk attended Wasatch Elementary and Provo High School. After winning a scholarship to BYU J. Kirk graduated in 2000 in Visual Arts Studio. Since then, J. Kirk making artwork professionally ever since with the goal of conveying the poetry of deeply held spiritual principles and beliefs. J. Kirk believes that Provo has been the perfect incubator for his career and artistic voice because of the unique blend of faith community and creative energy that exists here.
Quinn & Katrina Ricks, Founders of QP Collections
Quinn and Katrina Ricks Peterson are two people who love being a part of the Provo community. They have customized their lives, their business, and their home here in Provo. In 2009, QP Collections was born in Provo when Quinn started selling handmade neckties and wallets in an Etsy shop. Since then, the QP line has grown to also include handmade hats and bags. Each QP piece has a great custom feel to it and is crafted to last a lifetime. Katrina is a graphic designer who came to Provo for school in 2010 and decided to stay. In addition to designing, Katrina plays in two local bands Bat Manors (vocals, percussion, and bells) and Baby Ghosts (vocals and bass). Both bands have received awesome critical attention and have been featured in Provo's summer Rooftop Concert Series.
Susan Petersen, Founder of Freshly Picked
Susan Petersen started making baby moccasins in 2009 after becoming frustrated by the lack of well-designed baby shoes. With a bag of yard sale scrap leather, and her baby son Gus as a foot model, Susan worked at her kitchen table on a shoestring budget until she created a pair of moccasins that not only looked adorable, but also wouldn't slip off Gus's chubby baby feet. To raise startup capital for her first official batch of moccasins, Susan spent a whole summer banging the glass out of aluminum framed windows so that she could sell the aluminum at a scrap yard for cash. With literal sweat equity and the $200 she earned from that summer of hard work, Susan started Freshly Picked. Since her start, Susan and her moccasins have been featured on ABC's Shark Tank, CNN Money, Vogue, and Parenting magazine. You can also find Freshly Picked moccasins on the tiny feet of babies who belong to celebrities like Beyoncé, Kourtney Kardashian, Ciara, Jessica Simpson, and Lisa Ling, to name a few. Even though her company is growing rapidly, Susan still chooses to call Provo home for her business and her family. Here in Provo, Susan loves snowboarding with her family up at Sundance, visiting new local restaurants with her husband to support local business, and finding unique handmade goods at Beehive Bazaar, a biannual Provo makers' market.
Sal Alvarez, Artist
Sal was involved in the Village/SOHO art scene in the '80's in New York, raised a family in Hawaii, and in 2009 found himself transported to Provo, where he currently keeps a studio. Something about the old factory, the train and the grit in Provo's Startup District reminded him of that time in 1980s New York City. In Provo, Sal found the warehouse studio space, good energy and everything he needed to create all within a few square blocks just north of the Provo Frontrunner train station. One of his pieces that has drawn quite a bit of attention recently is Joy in the Journey, which was prominently featured in a Women's Conference talk given by Dieter F. Uchtdorf. The Provo Rec Center is the place where Sal begins his day. He says the Rec Center is one of the reasons why he won't leave Provo. After that it is just a few blocks to the Startup District where he has his studio where he gets lost in his work for most of the day. When the weather is nice he'll opt for a quick getaway hike up to Rock Canyon for some inspiration or grab a beef pastrami/Swiss/chow chow sandwich from the Amish Market in South Provo.
Anders Taylor, Redeveloper
Since 2012, Anders has been redeveloping the Hide and Fur Building (previously a tannery) and the Startup Building (previously the Startup family's 1900s candy factory) in south Provo. Together with his dad, Tom Taylor, Anders has turned the two historic buildings into a hub for startups, tech, and culture. Anders manages the Startup Building which includes co-working space, offices for startup companies, an event space and DevMountain, a coding and design school. In addition to community events, at the Startup Building you can find 1 Million Cups, a weekly meetup for entrepreneurs, Amplify, a marketing meetup, Startup Ignition, an entrepreneur boot camp, and the Beehive Bazaar, a local makers market. Every Thursday evening, the Taylors also host the Provo Food Truck Roundup, which is a fun place to grab something tasty to eat with friends and family. Outside of the Food Truck Roundup, some of Anders's favorite eateries include Cubby's Chicago Beef, Communal, and Thai Village. His number one go-to place though is Slab. If you stop in there, definitely try the Austin, the Luke or the Thai Chicken.
Allison & Jefferson, Startup Enthusiasts
Allison Lew and Jefferson Wiggins met in 2012 through a mutual Provo friend. Three degrees at BYU and couple of internships later, Jefferson designs for the Qualtrics creative team in north Provo at the Riverwoods and Allison is immersed in all things Provo at the City Center. Allison and Jefferson love Provo's unique and innovative spirit, especially the downtown and startup districts. They both love to eat and have a long list of local recommendations. A few of those favorite eats include the chicken makhani and all of the naan varieties at Bombay House, the Vegas at Sushi Burrito on 300 South, the buffalo bleu fries at Cubby's Chicago Beef, the stroopwafels and cheesecake at The Mighty Baker (but also his custom cakes for a special occasion), and pretty much any flavor at Rockwell Ice Cream Company.
Cameron Manwaring, Founder of Shareability
In 2013, Cameron Manwaring's company Shareability became the first full service brand agency to focus exclusively on YouTube. Since its start, Shareability has worked with an array of notable brands and YouTubers including Dreamworks, Turkish Airlines, Sony, ESPN, NVIDIA, and Cristiano Ronaldo. Though the bulk of his business is in other markets, Cameron (included in Forbes 2015 30 under 30) has kept his office and home in Provo. As a resident of Downtown Provo, he loves to walk Center Street and grab a bite to eat at Black Sheep Café. He also loves driving up Provo canyon to enjoying the numerous outdoor activities that are available.
Chad and Kimber Pritchard, Founders of Oregano Italian Kitchen
After being laid off at Le Cordon Bleu College of Culinary Arts in Dallas TX, we were looking for a fresh start in a town that we felt good about raising our children in. Dallas was great, but we were looking for something more. We wanted to belong to a community that we felt like we could contribute too. We had some previous experience with Provo, having lived in the area for a brief time in 2010 for a restaurant consultation. I began looking for opportunities in Provo, and eventually found a position available as a chef with a local restaurant. I flew out, interviewed and flew home with a job offer and a decision to make. Kimber and I felt that Provo was the place that we were looking for. A great place to lay down roots. Ultimately the position that we moved out for didn't work out, but I was able to start teaching again at UVU and through those contacts purchase The Chef's Table in Orem. We then set our sights on Downtown Provo. We had owned Italian restaurants in the past, and felt that we needed to start one in Provo. We opened Oregano Italian Kitchen in July of 2015 in the 100 Block of University Ave, and haven't looked back. In November 2015, we sold our interest in The Chef's Table to focus solely on Oregano. We are heavily involved in our community, by serving on various boards and volunteering at local schools. Kimber and I live, work and spend in Provo, because we want to give back to the community that has given so much to us.