SUNDANCE MOUNTAIN MUSIC, SUNDANCE SUMMER THEATRE & BLUEBIRD CAFE CONCERT SERIES
Enjoy A New Musical Event
Sundance Mountain Resort is proud to announce a new concert series premiering this summer. For the first ever Sundance Mountain Music, the indie band Belle and Sebastian will be performing in our lush mountain retreat. Belle and Sebastian have released nine studio albums, have won multiple awards and starred in a 2013 documentary about their album If You're Feeling Sinister. Get your fix for indie pop in one of nature's best concert venues!
When/Where:
June 20
Sundance Mountain Resort
8841 N. Alpine Loop Road, Sundance, UT
Admission:
$40 Bench or Lawn (General Admission)
$75 Prime Bench (VIP)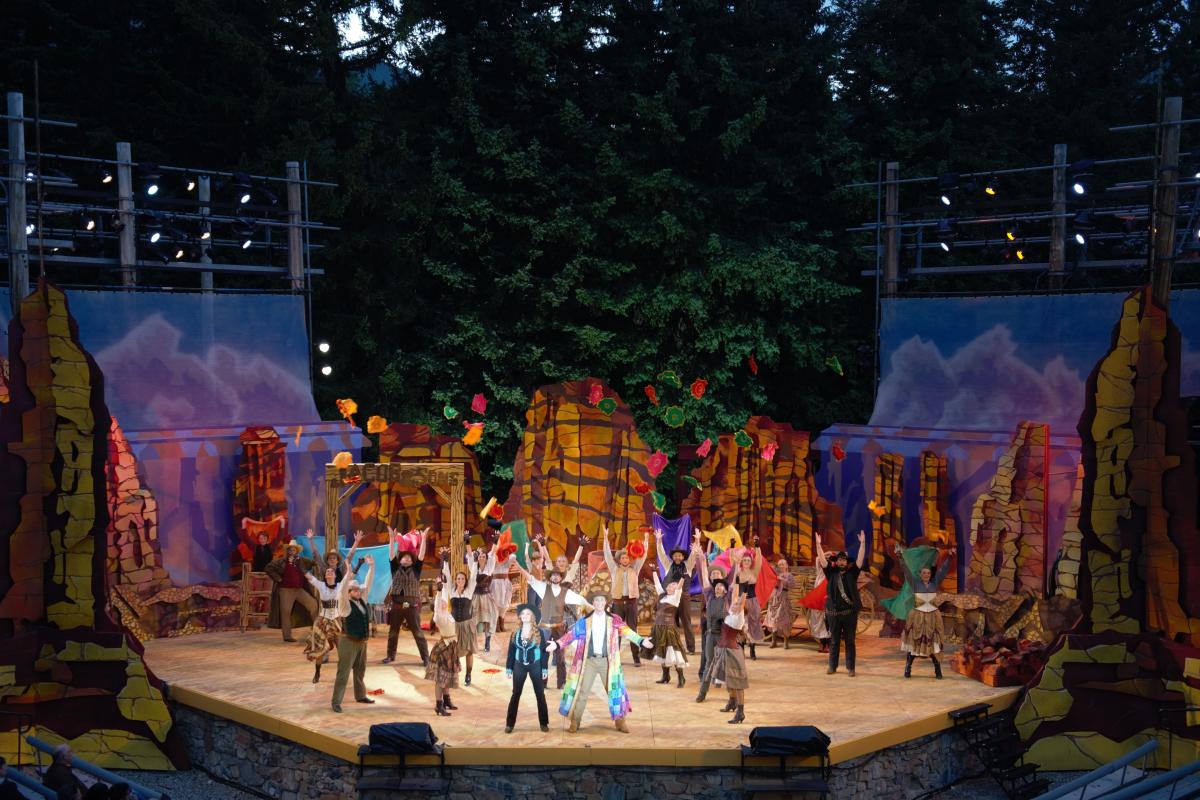 Enjoy a Performance at the Summer Theatre
We are pleased to announce that this years Sundance Summer Theater production will be Oklahoma!  A western love story, Oklahoma! has been entertaining audiences for decades with it's unforgettable cast of characters and vibrant score. Spend a beautiful evening listening to "Oh What a Beautiful Morning!" in Sundance's stunning outdoor amphitheater. It is sure to be another wonderful season of theater!
When/Where
July 19-August 11
Sundance Mountain Resort
8841 N. Alpine Loop Road, Sundance, UT 
Admission 
$38 Prime Bench
$34 Regular Bench
$26 Lawn (General Admission)
$20 Barbecue (in addition to base ticket)  
 

Enjoy a Song at the Bluebird Cafe Concert Series
The Bluebird Cafe Concert Series features Nashville's renowned singers, songwriters, and musicians. The original Bluebird Cafe is located in Nashville and is credited with starting the careers of virtually every major artist in the country music business today. In line with their mission to foster storytelling and independent voice, Sundance partners with the Bluebird Cafe to bring a taste of musical storytelling to Utah.
When/Where
July 6 & 13 and August 17 & 24 
Sundance Mountain Resort
8841 N. Alpine Loop Road, Sundance, UT
Admission 
$50 Prime Bench
$45 Regular Bench
$40 Lawn (General Admission)
$20 Barbecue (in addition to base ticket)