Things To Do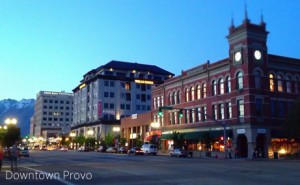 Utah County is only 35 minutes south of Salt Lake City, but it's a whole new world of exciting activities in Utah. You'll find activities for every season of the year. You can find activities of interest in each of our Utah valley communities listed below, followed by a complete listing of events throughout the valley. You may also download an activity guide and map here. If you are looking for some suggested itineraries, click here. 
Highlighted Activity Partners
Below are community partners that offer a discount to you, while you are in town. Scroll over each of the partner name to see what discount is offered. To see a full list of Utah Valley partners that offer discounts, click here. 
All Community Activity Partners
Utah National Parks
Who knows when you will be in Utah next, so you mind as well add a few days pre or post event and see some or all of the 'Big 5' National Parks! Only a few hours south of Provo, you can find many natural beauties that are incomparable.
Click on each of the pictures to learn more about that National Park.