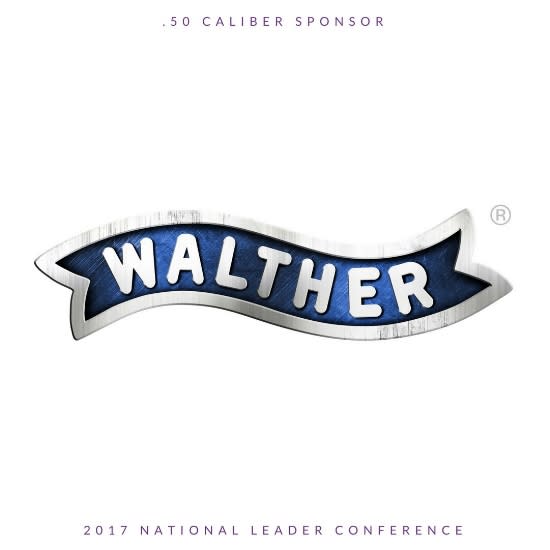 Walther Arms has been a leader in the firearms industry for over 130 years.  Renowned throughout the world for its innovation since Carl Walther and his son Fritz, created the first semi-automatic pistol in 1908.
Today, the innovative spirit of its founders lives on as one of the world's leading premium manufacturers of sporting, defense and law enforcement firearms.
"Early on I saw the significance and importance THE WELL ARMED WOMAN would have on our shooting industry.  As a female industry veteran of 40 plus years, I have recognized this growing market segment and knew we must support the organization any way we could.  WALTHER ARMS, INC., is proud to be one of the original sponsors of TWAW.  From its first conference in St. Louis, and each year after, Walther continues to give both financial and moral support.  WALTHER ARMS is honored by its relationship with the growing membership of TWAW.  Many of our handguns respect the "female friendly" user with comfortable grips, triggers and ease of slides.  WALTHER ARMS thanks you for your support and partnership.  We will continue to give TWAW our ear and our support."
Cyndi Flannigan, VP Sales for Walther Arms, Inc.
Click HERE to learn more about Walther.