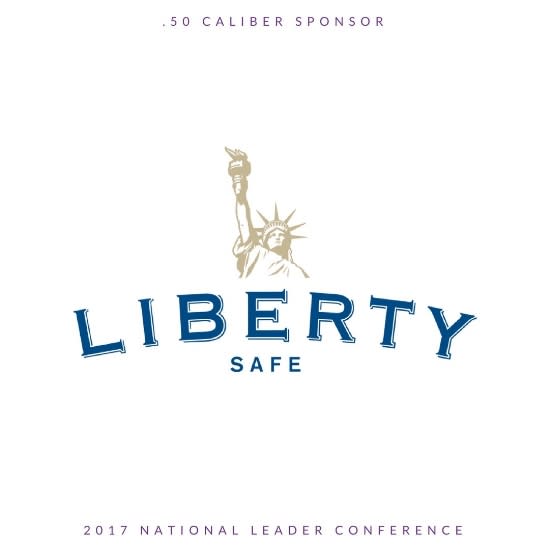 Liberty Safe is honored to partner with TWAW Shooting Chapters, Inc. and help woman shooters with storage and security solutions for their firearms. 
"Liberty is proud to bring our support and brand name to this year's conference."
"We want to compliment the great staff at TWAW for providing this important service that is needed more today than ever before.  We look forward to introducing our secure gun-storage solutions to the thousands of women who are preparing themselves as responsible gun owners through The Well Armed Woman organization."
Kim Waddoups, CEO of Liberty Safe 
For 20 years Liberty Safe has been America's #1 choice when it comes to the security and protection of firearms and valuables. 
When people search for a safe to purchase as their home vault, they trust Liberty for quality, reliability and service.  Just read the more than 15,000 reviews online and you'll see why Liberty has a 98% customer satisfaction rating. 
A quality home or gun safe is often a once in a lifetime purchase.  Take the "Which Safe is Right for You?" quiz to help you determine which safe best meets your needs.
Join more than TWO MILLION HOMEOWNERS who have found the peace of mind that comes from owning a Liberty Safe. 
There is nothing like owning a Liberty Safe with value and features at a great price.
Click HERE to learn more about Liberty Safe,