2017 SPONSORS
The Well Armed Woman Shooting Chapters, Inc. is the largest women's shooting program in the country. 
We've grown significantly in total membership, chapters and leaders since we started in 2013 and we're not slowing down.  There are 335 chapters in 49 states (eight to ten chapters forming each month), 850 chapter leaders and 11,000 members.  
TWAW chapter leaders are volunteers.  Passionate, dedicated volunteers, driven to serve their members and fulfill the mission to Educate, Equip and Empower.  
These amazing ladies are changing lives with their incredible devotion and are faithfully delivering an exceptional experience for thousands of women shooters across the country.
Each year they take time off work, time away from their families and reach into their own pockets to attend the National Leader Conference.  Our challenge is keeping the conference affordable for our leaders, so they continue to come,  meet their sisters in arms, grow as leaders and receive the appreciation they greatly deserve.
Hosting a national conference that connects, inspires and guides women in the world of firearms would not be possible without the commitment and support of our sponsors.
On behalf of our chapter leaders and women gun owners across the country, TWAW Shooting Chapters, Inc. would like to thank our partners for their commitment and investment in the work our leaders do to Educate, Equip and Empower women shooters.
Carrie Lightfoot, Chairwoman of the Board
TWAW Shooting Chapters, Inc.
Marti Stonecipher, National Program Director
TWAW Shooting Chapters, Inc.
 
2017 PRESENTING SPONSOR
Click on the images below to learn more about each sponsor. 
| | | |
| --- | --- | --- |
| TWAW | Walther | Glock |
| | | |
| Ruger | Gun Tote'N Mamas | LWRC |
| | | |
| NSSF | USCCA | Liberty Safe |
| | | |
| Girls With Guns | Crossbreed Holsters | Action Target |
| | | |
| UTM | Hornady | TASER |
| | | |
| U KOALA BAG | Tactical Walls | Laser Ammo |
| | | |
| Yellow Jacket Case | Sticky Holsters | SSP Eyewear |
| | | |
Become A Sponsor
TWAW National Leader Conference is the leading place to connect with women gun owners face-to-face and an unmatched opportunity to connect your organization with the female firearms community.
The Value Of Sponsorship
Build brand awareness and increase your reach with the fastest growing segment of new gun owners in the U.S.  
Connect with your audience in a space designed to optimize relationship building.
Cultivate credibility, build trust for your brand and establish rapport.
Engage in two-way conversations and learn how you can help women gun owners with their needs and solve their problems.
Showcase your support for diversity and inclusion initiatives.

Get in front of 300+ engaging and smart women who are serious about responsible gun ownership, firearms education and sharing their knowledge with thousands of TWAW members across the country.
Join us at TWAW National Leader Conference to power your brand and the future of women and firearms.
For sponsorship experiences, contact TWAW Shooting Chapters, Inc. at carrie@thewellarmedwoman.com.
Thank You 2016 Presenting & .50 Caliber Sponsors!

Leader Sponsorship
Our remarkable chapter leaders not only give their time and energy to their local chapters, they also help support this conference through sponsorship.
Being part of The Well Armed Woman resulted in opportunities and new paths for many of our leaders.  Small businesses across the country have sprouted up as a result of the seeds The Well Armed Woman planted.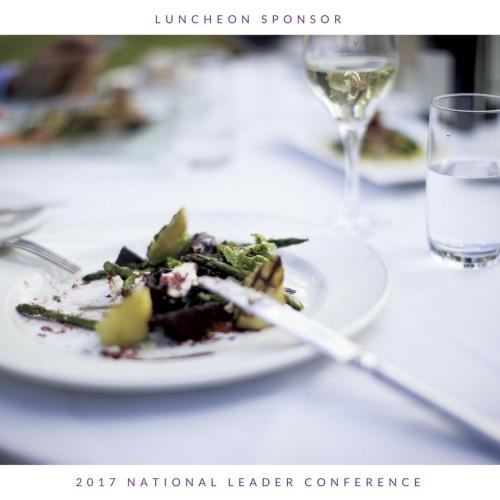 Last year California state leader Debbie MacDonald suggested a Leader Luncheon Sponsorship option for small business owners and leaders.  Of course the response from our leaders was amazing!  
Click HERE to learn more about the 2017 Luncheon Sponsorship and to donate.  There's no minimum contribution. 
© TWAW Shooting Chapters, Inc. | All Rights Reserved