Morgan Mills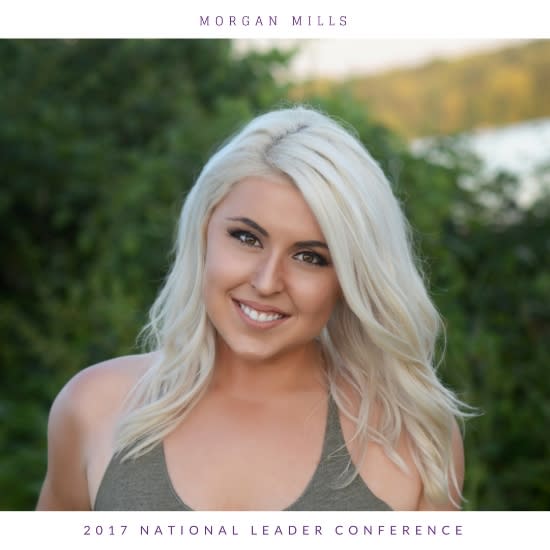 For rising country star Morgan Mills, her passion for music runs as deep as her Southern roots, growing up in the farmland of Durham, North Carolina. 
When her mother saw the spark and determination in her daughter's eyes, she packed their belongings and took Morgan and her younger brother to New York. But after four years of living the city life, Morgan knew the limitations that New York was putting on her ambitions. 
The next step was to relocate to the foothills of Hollywood, where her love of music could be incorporated into her future dreams. Even though she was content with being a product of the L.A. scene, Morgan's Southern roots bled through in everything she did. By the time Morgan turned 21 Nashville became her permanent home. 
She crossed paths with hit songwriter Bobby Pinson who helped Morgan produce her first single, "Dance in the Rain," marketed specifically for the country music audience. The connection with Bobby also opened up the doors for Morgan's outdoor ventures, when he asked for her help organizing his World Turkey Hunting Championship competition in Kansas in 2013. 
Morgan always had a love for the outdoors and would go hunting with family and friends. So when the Girls With Guns Clothing team (comprised of Jen O'Hara and Norissa Harman) fell short with their third teammate, Morgan fit in perfectly and joined the team for the three-day hunt, creating a bond that would change her life. 
Morgan began guest hosting multiple hunting shows and went on to join Jen and Norissa on many episodes of 'Universal Huntress' show on The Sportsman Channel. It was fitting that Morgan would be asked to write and sing the shows theme song, resulting in the Colt Ford duet "Let's Ride." 
In the short time Morgan has been chipping away at her career in country music and the hunting industry, she has shared the stage with the likes of Toby Keith, Jake Owen, Tyler Farr and Colt Ford, among others. 
She is a certified NRA pistol and rifle instructor and has taught many Concealed Carry Classes in Tennessee. She is the face of NRA Country and recently became the host of the Apple TV show 'On Location with Morgan Mills" on the NRA TV/ Apple TV channel.
Click HERE to learn more about Morgan.