Susan LaPierre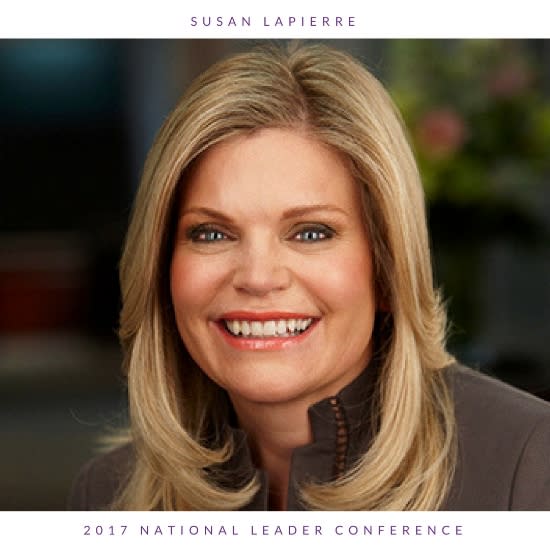 Susan LaPierre, of Washington, D.C., has been a professional fundraiser for non-profit and political organizations and is experienced in national politics and civic culture.
A Wisconsin native, Susan began her career while in college, when she worked at the Wisconsin State Capitol for members of the Assembly and Senate.  She later served as finance director for political campaigns and has since raised money for many non-profit and political clients.
Serving her local community in multiple ways, Susan is particularly active in advocacy for young men and women. She volunteers for Youth for Tomorrow, a faith-based campus and residential facility for at-risk adolescents located in Bristow, Virginia and currently serves as President of the Board of Trustees. She has been a coach for her local chapter of Girls on the Run, a national program designed to develop self-esteem in 3rd through 6th grade girls.
In her spare time, Susan enjoys fly-fishing, hunting and many other outdoor sports. Member of Shikar Safari International; Life Member of Safari Club International Sables, Endowment Member of NRA, Co-chair and founder of NRA Women's Leadership Forum.
Click HERE to learn more about Susan and the NRA Women's Leadership Forum.