Fundamentals of Long-Distance Shooting with the Ruger Precision Rifle® & Kristy Titus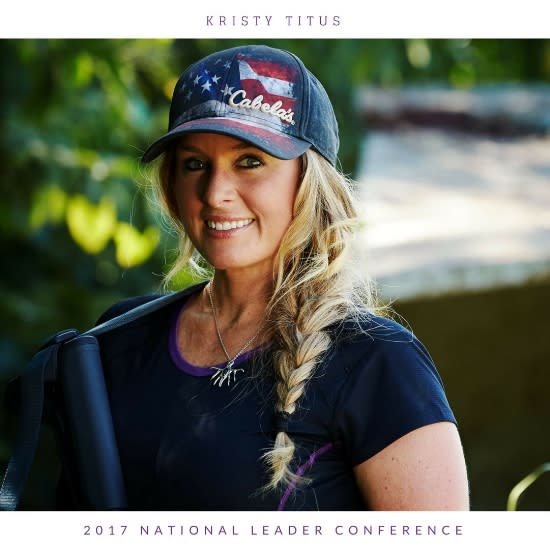 Designed for beginner long-distance rifle shooters, this fundamentals course will walk you through everything you need to get started with long-distance shooting.
Instructed by Ruger Ambassador Kristy Titus, she will kick off class with a safety and objectives overview; step you through rifle fit; review body positioning options, the fundamentals of marksmanship and how to use your data card.
Next up, she will actually get you shooting steel!
With targets set up from 100 to 600 yards, you will have the opportunity to send your rounds a significant distance. Each shooter will be paired up with a designated spotter who will be learning to read and call wind for their shooting partner.
Partners will switch from shooter to spotter, and vice versa, after each 100-yard distance increment.
All you need to bring is yourself!
Course Flow
General Group Overview (Safety, Overview of Objectives) 
General Group Rifle Fit 
Body Positioning Review
Fundamentals of Marksmanship
Data Card Review
Steel Targets (Shooting) 
*5 on rifles and 5 spotters (10 total active at a time)
Range Gear Provided
5 x Ruger Precision Rifle
5 x Vortex Scope
5 x Spotting Scope
5 x Bipods
5 x Rear Bags
5 x Shooting Mats
Data Card
Instructor
Kristy Titus was raised leading a pack string of mules into the backcountry of Oregon, experiencing the thrill of public land, fair chase, do it yourself hunting. She believes that life's lessons are best learned in the field with family and friends by your side, helping to develop sound personal character and values.
Learning the value of setting goals and creating her own success started with small moments in the field; as a kid learning to handle, ride and pack mules, learning to call elk, strategize in the field and ultimately gaining the skills to hunt solo on public land. 
Kristy is passionate in the support of wildlife and habitat conservation and outdoor education. She is a featured member of RMEF's Team Elk television show airing on the Outdoor Channel and actively volunteers supporting local RMEF chapter events and youth hunts around the country.
As an NRA Basic Pistol and Refuse To Be A Victim Certified Instructor, she is a contributor to NRA Women Tips & Tactics presented by Cabela's and is Host of the I Am Forever Series.
Over the past several years, Kristy has been blessed with personally witnessing miracles while volunteering on the mountain with participants in the Wounded Warrior Outdoors, Adventures Enabled Program.
In the past, Kristy served on her local Safari Club International Board Of Directors, later moving on to become Vice-President and then President of the High Desert Chapter, ultimately leading her to Washington D.C. to lobby members of Congress for legislation and policies to improve hunting and conservation.
By sharing her adventures and love of the outdoors, Kristy's greatest hope is to inspire others, giving them the confidence to tackle the most demanding outdoor activities. 
Click HERE to learn more about Ruger.