GLOCK Modular Optic System Familiarization Course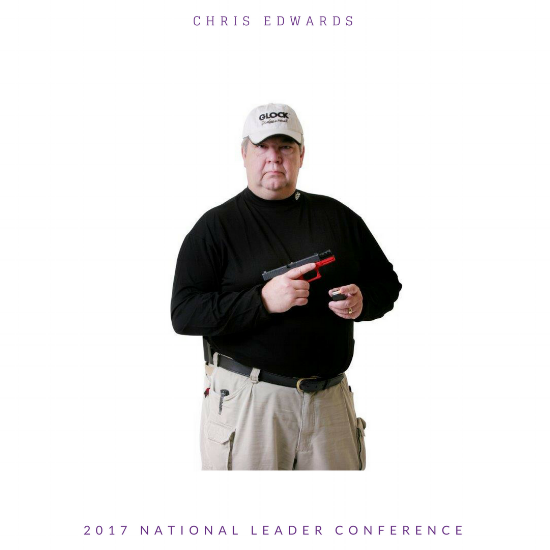 What is the GLOCK Modular Optic System (MOS)?
GLOCK engineers have developed the GLOCK Modular Optic System to simplify the mounting of popular optic sights, without the costly custom machining of the pistol's slide.
Optical sights are popular in competitive shooting and are becoming increasingly popular for concealed carry, home defense and target shooters.
In this course you will learn:
The Fundamentals of Marksmanship and how to integrate the Modular Optic System into the shooting solution.
Presentation of the GLOCK MOS Pistol from the Holster
Firing of the GLOCK MOS pistols.
Students will be required to wear a sturdy belt capable of supporting the weight of a holstered pistol and magazines.
Chris Edwards: GLOCK Instructor
Employed by GLOCK for 25+ years. Deputy Sheriff(Retired), Jefferson County(KY) Sheriff's Office. NRA certified Law Enforcement Handgun/Shotgun Instructor. Numerous shooting schools to include GUNSITE, Rogers Shooting School, Thunder Ranch, International Tactical Training Seminars (ITTS) and Defensive Training International. "Advanced" rating at most venues. Competition and Range Officer experience includes IPSC, USPSA, Jefferson County Sheriff's Office, IDPA, Steel Challenge and GSSF.
Currently, Instructor with GLOCK Professional, Inc., internationally certified by GLOCK as a GLOCK Armorer Instructor. Authorized to deliver basic Armorer's Course(AC), Advanced Armorer's Course(AA), the Firearms Instructor Workshop(IW), the GLOCK 18(18C) Select-Fire Familiarization Workshop and the GLOCK Operator course. Presented at the FBI Academy, United States of America Department of Defense facilities, major state and municipal agencies and private venues. Also presents/instructs at GLOCK special events and commercial training.
A member of the International Association of Law Enforcement Firearms Instructors(IALEFI) and author of numerous articles related to GLOCK, firearms safety and marksmanship.
Click HERE to learn more about GLOCK.