FISHING & WILDLIFE
Fishing 
One of the first questions anglers often ask is how Utah, admittedly an arid desert state, can produce such good fishing. The answer lies both in the 500-plus inches of annual world-famous snow receives during the ski season and in the nearly-vertical walls of the surrounding canyons. So it's true--Utah Valley fishing is excellent!
Provo River Fishing 

The Provo River has three sections. The Upper, from its headwaters in the Uinta Mountains down to the Jordanelle Reservoir; The Middle Provo is the stretch between Joradanelle Dam and Deer Creek Reservoir. This tailwater section meanders through Heber Valley until it reaches Deer Creek. The Lower, which is everything running out of Deer Creek Dam. As luck would have it, this is the most productive section of the Provo River, and it just happens to run smack dab through the middle of the valley. Best of all, the Lower Provo is accessed at the mouth of the Provo Canyon up Hwy 189, so anglers can find themselves wetting their first fly a short drive from Downtown Provo. Respectable numbers of fish over 24 inches long are landed in the Lower Provo each year.
Species of Fish in Utah Valley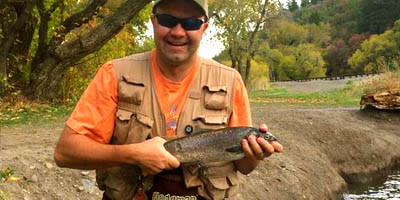 Utah Valley water offers mostly brown trout fishing as well as some rainbow trout, whitefish, and cutthroat. The lower section of the Provo River is home to a strong population of browns, which have flourished enough to become self-sustaining species.
Utah Fishing Regulations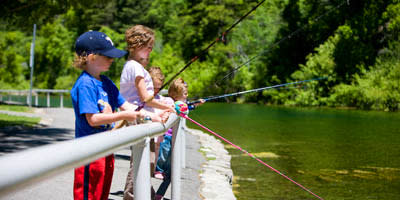 Remember that most of the fishing in the area is catch-and-release, with a two-fish limit in some areas. Each area is unique, so be sure to pick up a Utah Fishing Proclamation & Information to get the skinny on regulations in specific areas. Proclamations are available at many fly-fishing shops, or you can download one at www.wildlife.utah.gov/proclamations. A Utah State Fishing License is required for anglers over 12 years of age, and can be found at any good fishing or sporting goods store, as well as some grocery or convenience stores.
Hunting
With a wide array of wildlife, Utah guarantees a hunter's paradise. From deer, elk, and antelope to ducks, geese, turkeys and rabbits, its clear hunting is a big deal. Hunting season varies throughout the year. Information is given in January for big game hunting and then in August for small game hunting. To hunt in Utah, resident and non-resident permits are needed. To get a license, contact the Utah Division of Wildlife Resources.
Utah Division of Wildlife Resources (1-800-662-DEER / www.wildlife.utah.gov)