THE BOOK-IT LIST
Total Driving Distance - 6 miles. Total Driving Time - 16 minutes
The Provo-Orem area has been named the fourth most educated city by Forbes and WalletHub, so it would make sense that we would have some great places to find books and learn outside of school. Find out how books were made, learn about rare and antique literature, and check out a couple amazing libraries here in the Valley.
Crandall Historical Printing Museum - 275 E Center St, Provo. The Crandall Historical Printing Museum is truly a unique museum, as it shows famous printing methods and offers hands-on exhibits. The museum has replicas of some of the most famous print shops, including Gutenberg's where the first Bible was printed, the Grandin Print Shop where the Book of Mormon was first published, and Benjamin Franklin's Printing House. Call ahead at 801-377-7777 to schedule a tour, and your whole family will have a great time learning about historical printing as the owner, Louis Crandall, and experts Jim and Wallet talk your ear off.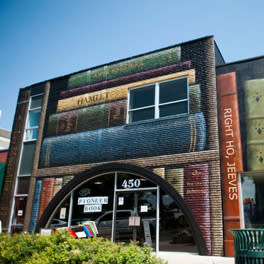 Pioneer Bookstore 450 W Center ST, Provo, 84601. Hours: Mon-Sat 10:00 AM - 7:00 PM - Pioneer Book is Utah County's largest used and rare bookshop, carrying titles in a broad range of fields. Their knowledgeable staff members have been selected for their diverse educational and literary backgrounds - including history, philosophy, religious studies, and child education - in an effort to provide visitors with a truly unique book-buying experience. Founded in 1980 by Richard Horsley of Provo, Utah, Pioneer Book has served as a community resource in its promotion of fine literature, rare books, and pleasure reading for over 30 years -- a tradition we proudly carry on each and every day. They host an open mic poetry reading the second Tuesday of each month with the Rock Canyon Poets.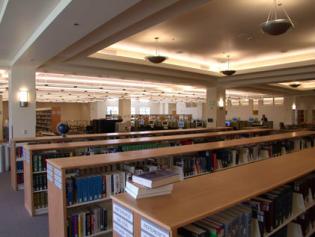 Provo Library - 550 N University Ave Provo UT 84601. Hours: Mon-Fri 9:00 AM - 9:00 PM, Sat 9:00 AM - 6:00 PM. In addition to the 285,000 books the Provo Library at Academy Square has three different art galleries, home access to 50 periodicals, and online access to thousands of eBooks and audiobooks. The Library also has a fascinating history, beginning as a collection in 1854, and eventually moved into the Carnegie building in 1908, which has been remodeled a number of times since then. There are three art exhibits, at the Library, which are dedicated to bringing the best art, science, and history exhibits from around the country to Utah Valley. The Library hosts a number of special events that can be found on their calendar including various kids programs, teen activities, educational programs, and the ever-popular Fairy Tea Party.
Orem Library - 58 N State St, Orem 84057. Hours: Mon-Fri 9:00 AM - 9:00 PM, Sat 9:00 AM - 6:00 PM.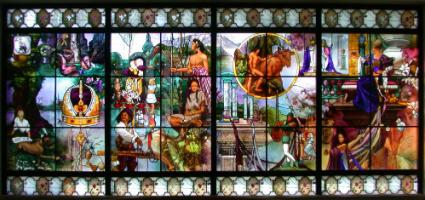 As one of the busiest single-branch libraries in the state of Utah, The Orem Public Library boasts an enormous collection of books, checking out 1.4 million items annually. The media selection is extensive, and the Children's Library is one of a kind. The Orem Library also hosts special events for all ages. They have educational speakers, outdoor movies, storytelling events, book festivals and much more.
---