HIDDEN GEM MUSEUMS
Total Driving Time 26.7 Miles. Total Driving Distance 32 Minutes
Utah Valley has quite a few museums, focused on a variety of subjects. There are many better known art and historical museums, but these three hidden gems are well worth the visit. With these museums, you can learn about everything from Victorian History to Utah gas stations, and all three feature free admissions.
Peteetneet Museum 10 S 600 E, Payson, 84651. Hours: Mon-Fri 10:00 AM - 4:00 PM. The People Preserving Peteetneet organization operates the local historical museum and cultural arts center. The museum houses 12 display areas, in addition to the permanent art collection. Display areas include a historic school room, a Victorian House display, a Historical Room, the 150 Years of Fashion Room, a Wester Room, a blacksmith shop, the Daniels Historic Photograph Collection, the Freedom Room, the Austin Henry Historical Writing Collection, and several others. There is also a large outdoor amphitheater on the grounds that frequently hosts shows. Check out their events calendar to see what exhibits and special events are going on.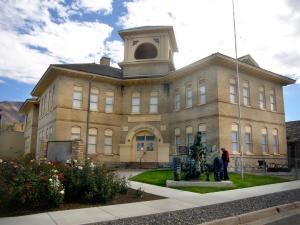 Santaquin Chieftain Museum 100 W 100 S, Santaquin, 84655 Hours by appointment. The Chieftain Museum sits in the heart of the community of Santaquin, having been converted from a schoolhouse built in 1903. Exhibits depict the history of Santaquin, from the early pioneer settling of the area, continuing on the present. Themed rooms contain patriotic memorabilia from Santaquin's war veterans, pioneer hand-carts, old farm machinery, and much more. See the police station, doctor's office, dress shop and saloon. Contact Annette Bott at 801-754-3910 to schedule a tour.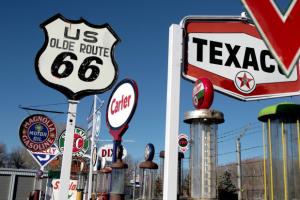 Petrolania Museum - 4095 W Center St. Provo, 84601 Hours: Mon-Fri 9:00 AM - 6:00 PM, Sat 10:00 AM - 4:00 PM Right by Utah Lake State Park, AAA Lakeside Storage has a complete Museum dedicated to Petrolania - collectibles related to gas stations. The Provo Museum hosts items like porcelain signs, an antique gas station, and nearly 100 antique gas pumps with dates ranging from 1917 to the late fifties. Many of these items are the only ones of their kind in Utah, and are extremely rare elsewhere. Cheap gas PLUS full service could be easily found in the "good old days," and the Petrolania Museum takes a "pay it forward" mentality with a warm greeting, cheerful help, and they will even loan you tools if you need them. Come check out the antique cars and auto memorabilia in their beautiful free display.
---