SWEET TOOTH
Total Driving Time - 22 Minutes. Total Driving Distance - 14 Miles
Utah Valley residents love sugar! If you're looking for something to hit that sweet spot, we've got candy factories, candy shops, and cupcake stores that will sweeten your day.
Kencraft factory or as it's better known, The Peppermint Place - Since 1969, Kencraft has been manufacturing candy in the United States in order to get the best high quality ingredients and craftsmanship available to make the best candy possible. Kencraft is the nation's oldest confectioner and a premier candy shop. At their factory (708 S Utah Valley Dr. American Fork, UT 84003) they have an observation room to watch the decorators and a film to see what all goes into making different types of candy.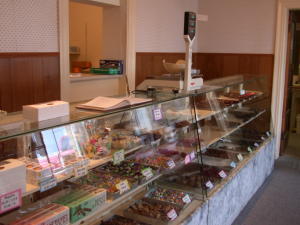 Startup Candy Company (534 South 100 West, Provo, 84601)- a National Register of Historic Place. William Startup founded his candy business in Manchester England in the 1830's, naming it American Cough Candy after his dream of coming to America. In 1868 his son William Daw Startup arrived in the Salt Lake Valley with a group of Mormon Pioneers. Since Bill moved his company down to Provo in 1874, it has been passed down through generations to today. Startup Candy invented the very first filled candy bar, and the precursor to breath mints. The factory was built in 1900, and was designated to Provo City Historic Landmarks registry. They have the original tools on display, and you can learn how their candy is hand-made. Their hours are from 12:00 PM - 2:00 PM Monday-Thursday.
Pop'n Sweets Candy & Soda Parlor 42 E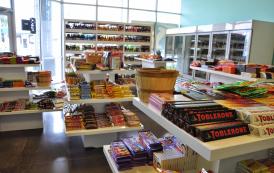 Bulldog, Provo - Pop n Sweets is a rapidly expanding candy shop that started right here in Provo. Specializing in candy and soda from around the world, the adventurous taster can find sweets here that you've never seen before. They have hundreds of flavors and brands available to help make the world a better place one candy bar at a time. With convenient hours, you can always come in for your candy fix. They also have locations in American Fork, Salt Lake, Midvale and Murray.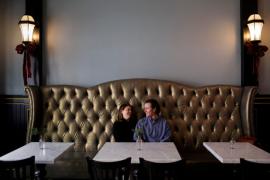 Taste (117 N University Ave Provo, 84601) searches the world to find the finest in chocolates and oils. Their stated mission is for you to experience something new every time you receive a package. Even if you've tasted what you've ordered in the past, tasting should always be a new experience. Every Thursday and Friday, they have special tasting events where you can leave the kids at home, and enjoy a great date night with chocolates and other tastes from around the world.
---