ART MUSEUMS
Total Driving Time - 25 minutes. Total Driving Distance - 11 miles
Utah Valley has an incredible amount of artistic talent. There are many small galleries throughout the Valley displaying local products. We also have three large art museums with impressive, worldwide collections. All three are free to the public, and frequently host special collections and events.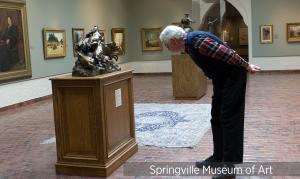 Springville Museum of Art 126 E 400 S, Springville, UT 84663 Hours: Tuesday, Thursday-Saturday 10:00 AM - 5:00 PM, Wednesday 10:00 AM - 9:00 PM, Sunday 3:00 AM - 6:00 PM. Springville's Museum of Art is the pride and joy of "Art City." The state's oldest art museum, they display over 1900 pieces of art from around the world, featuring major artists and styles from Utah in nine permanent galleries arranged in chronological order to show the development of art in Utah. The Moroccan architecture is incredible, and provides a beautiful setting for receptions, luncheons, and workshops. The building's construction began in 1936, and is featured in the National Register of Historic Places.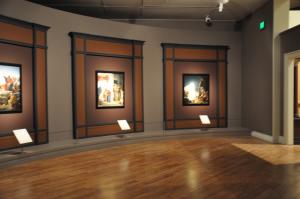 Brigham Young University Museum of Art North Campus Drive Provo, 84602 Hours: Mon, Tue, Sat 10:00 AM - 6:00 PM,Wed-Fri 10:00 AM - 9:00 PM. BYU's primary art museum is one of the best attended university art museums in the United States. The MOA is a place for people to seek knowledge and values, self-affirmation, and spiritual understanding, offering a dynamic exhibition schedule that includes world-class traveling shows and unique temporary exhibits. You can check out an iPad for a virtual tour that can provide additional insights into the various displays. They have hosted galleries from famous artists from around the world, and the permanent collection contains works from many renowned artists including Rembrandt, Carl Bloch and Norman Rockwell, and over 170 works related to Jesus Christ showing how his portrayal has changed. Their current exhibitions can be found here.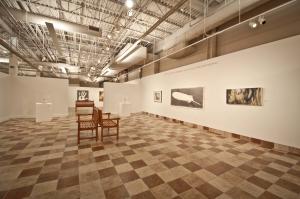 Utah Valley University Woodbury Art Museum Located at the University Mall, 575 E University Parkway #250 Orem, 84097. The Woodbury Art Museum serves as a catalyst in engaging the community in aesthetic investigation and cultural awareness, focusing on modern and contemporary artistic styles. Located less than a mile from Utah Valley University's campus, the museum features local, national and international artwork. Their featured exhibitions, programs, and collections stimulate research and serve as a valuable resource for the University's academic setting and for the community. 
---