NEBO LOOP
Total Driving Distance - 38 Miles. Total Driving Time - 1 Hour 10 min.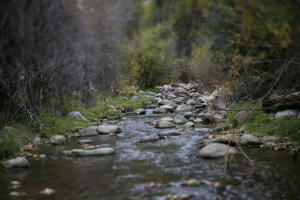 Nebo Loop - The beautiful Nebo Loop National Scenic Byway provides stunning views of the Utah Valley, the Wasatch Mountains, and 11,928-foot Mt. Nebo. There are many picturesque campsites and picnic sites along the 38 mile loop if you want to pack a lunch and eat in the incredible setting found in the Nebo Loop, as well as several waterfalls only a short hike off the road. There are easy hikes, more challenging hikes, water activities, and beautiful scenery, truly providing something for everyone.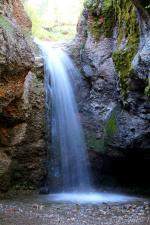 After about 7 miles of driving the loop, the first stop for many travelers will be the Grotto Falls Trail. This is a short walk from the road, and the flat, wide trail makes it a perfect choice for families or for novice hikers. The trail will curve through the forest and cross over the stream on large timbers, eventually taking you to the Grotto Falls. This is a beautiful waterfall that cascades into a shallow pool of water surrounded by steep rock walls. This perfect ending to your hike allows you to cool off by wading in the pool. The hike takes 25 to 45 minutes depending on how much time you spend at the falls.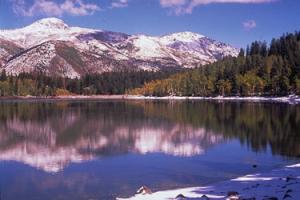 Ten miles in, Payson Lakes is an important stop on the Nebo Loop for many travelers. The three lakes provide fishing swimming and boating and other activities. The lakes are frequently stocked with Brook Trout and Rainbow Trout. There are many great opportunities for biking, family activities, and outdoor recreation at the Payson Lakes. There are three different lakes that are easily accessible from the Loop. They also have areas for weddings, parties, and other large gatherings that can easily be reserved, and hold up to 100 people.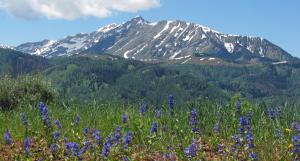 14 miles after your stop at the lakes, Mt. Nebo overlook provides a stunning view of the highest peak in the Wasatch Range. Mt. Nebo measures as 11,928 ft. The north, south, and middle peaks are all visible from different vantage points along the Loop. The mountain is a popular, challenging hike that ascends 5,500 feet and takes the better part of a day. The overlook also has a wilderness area, which is a great place to enjoy the natural setting.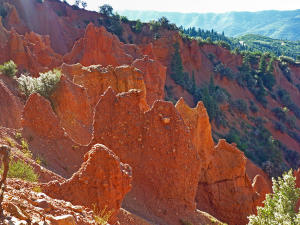 Less than 3 miles after the overlook, Devil's Kitchen Geological site, a scenic red rock canyon, showcases pillars and other interesting rock formations off a short, easy hiking trail. From the trailhead, there is also a designated overlook if you would like to just enjoy the unique geological features from a short distance. The trail runs through a beautiful forest to the edge of the red rock area, and is more of a stroll than a hike. Devil's Kitchen resembles Bryce Canyon if you want to enjoy the beauty of one of Utah's National Parks much close to home.
---