GREEN THUMB
Total Driving Time - 55 minutes. Total Driving Distance - 51.8 Miles
While Utah is generally thought of as a desert, there are many places that have managed to overcome the elements and create an incredible assortment of plant life that can be enjoyed at certain times of the year. It is truly amazing what different groups have been able to do to turn a dry basin into a bounty of flowers, trees, and plant growth.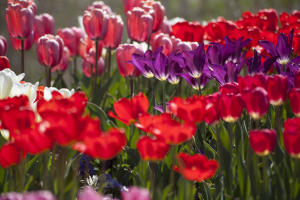 At Lehi's Thanksgiving Point Gardens (3900 Garden Dr Lehi, UT 84043) you can check out 15 different gardens, each with its own theme. The gardens are home to the largest man-made waterfall in the Western Hemisphere. There are cascading fountains, koi ponds, and many beautiful settings for you to see. If you are lucky enough to be in the area in April, you can enjoy the Tulip Festival, when more than 250,000 tulip bulbs from Holland are planted in the gardens and bloom in the spring with a rainbow of colors and varieties. Golf carts and Segways are available for rent. 9 AM - 8 PM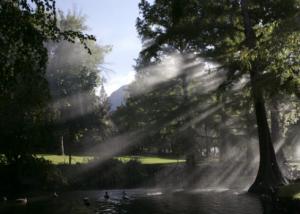 BYU Botany ponds (800 N 430 E Provo UT 84601) are one of the beautiful attractions on Brigham Young's campus. You can enjoy an incredible diversity of plant life at the ponds, walkways and waterfalls on the south side of campus. BYU's campus houses over 900 species of trees, many of which can be found in this small slice of the university grounds. There are several beautiful water features, along which visitors can walk a serene nature trail. This area also serves as a great place for birdwatching, and sometimes lucky wildlife enthusiasts can see other animals, especially deer during the spring and summer months.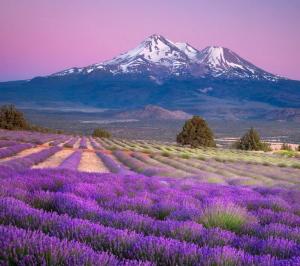 Young Living Lavender Farms (3700 N US Highway 91 Mona UT 84645). The serene fragrant lavender fields provide a year round attraction with various activities for the whole family. Tours, wagon rides, animal far visits and paddle boat cruises are available throughout the summer. If you have the chance to visit during Lavender Days during the summer, there are special events, ranging from races to jousting matches to fairy tea parties. The Lavender Farm is also a great setting for events like weddings, receptions, photography sessions, parties, and reunions.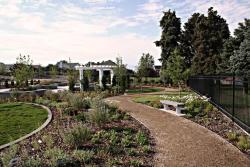 Central Utah Gardens (355 W. University Parkway Orem UT 84058). Central Utah Gardens have been created to demonstrate and encourage the wise use of water in Utah landscapes. Come check out these free gardens and experience the beauty of nature. The gardens also offer landscaping classes, music concerts, and other fun events, so there is always something going on for every nature lover to enjoy!
---