Top 20 Free Things to Do in Utah County
Utah Valley has so many amazing free places to visit and proves that you don't have to break the bank while on vacation. It's a family-friendly destination where you can visit a free museum, explore the outdoors, or do an activity locals love to take part in during their free time! Here are some of the top free things to do in Utah County.
Museums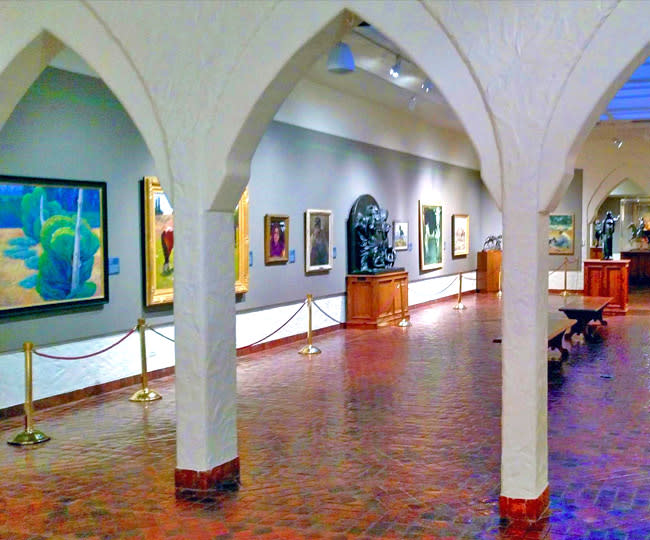 Springville Museum of Art is Utah's first art museum, dating back over a century ago. Its beautiful facade and interior allow for the perfect setting to contemplate the artwork. Visit any time of the year to enjoy local, national, and international art or a special event.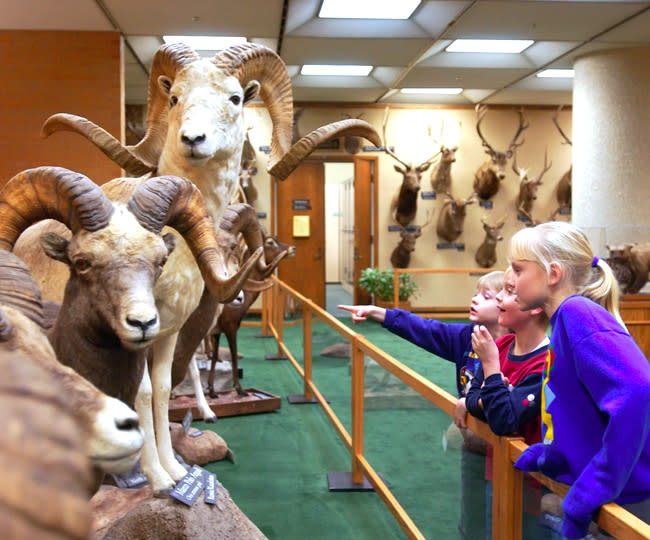 One of the most popular museums at Brigham Young University is their life science museum with hundreds of real animals on display, including a liger. Learn about the animals and the importance of nature in a family-friendly environment. Then, head downstairs for a live animal show!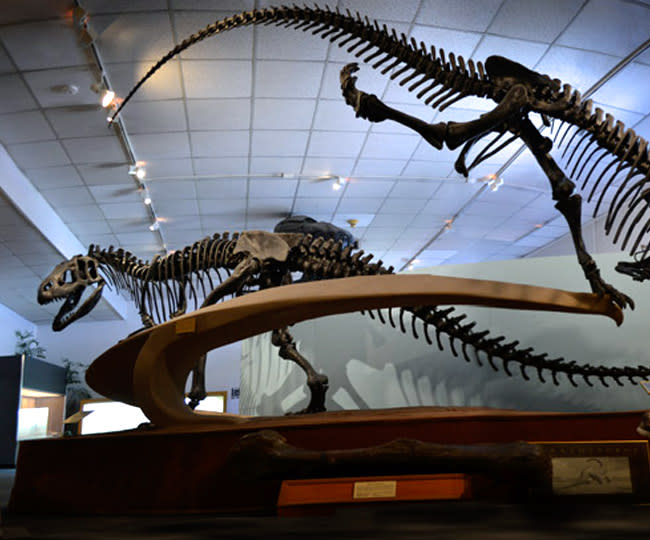 Not only can you see modern animals for free at BYU, but you can also take a peek at their ancient animal exhibit. Discover some of the dinosaurs that once roamed the United States West, as well as cave and fish fossils, in their paleontology museum. If you're lucky, you might even be able to visit on a day the scientists are in studying fossils.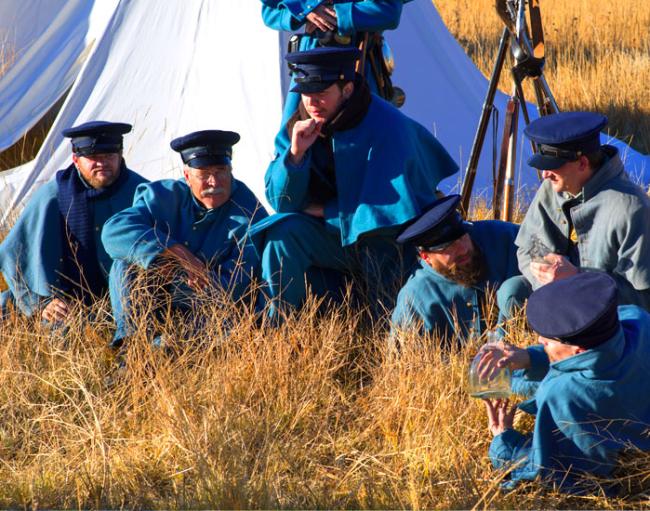 Utah Valley had an exciting history in the 1800s. Visit Camp Floyd's museum and Stage Coach Inn to learn about the army camp stationed there, as well as Pony Express riders, Mark Twain, and other visitors to the area. They have year round events, as well.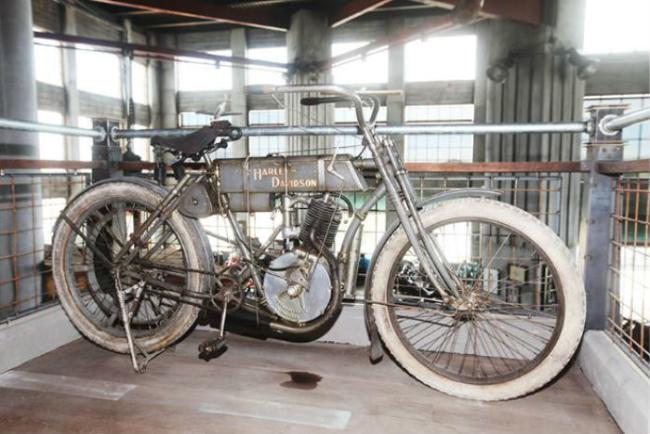 Whether you're really into motorcycles or not, Legends is a cool place to check out! While there, you can find dozens of old bikes and memorabilia from Harley Davidson. They are most famous for their sidecar on display, which is what the cafe inside is named after.
Outdoors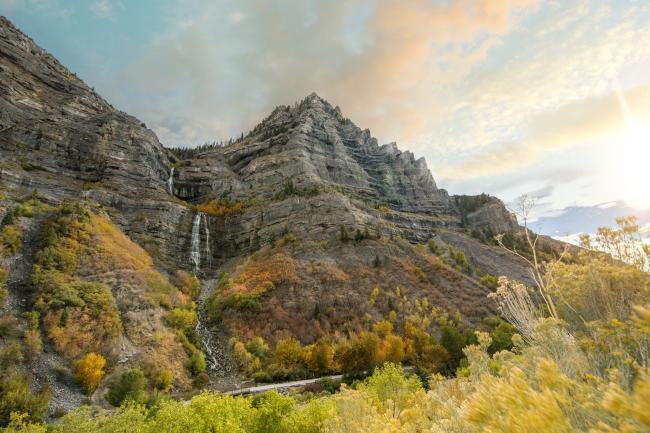 You can't make a trip to Utah Valley without visiting Bridal Veil Falls. It is a 607-foot double cataract waterfall that looks like a bride's veil. It is a short, easy walk to the waterfall that can be done by people of any age or ability. There are also picnic tables and plenty of shade to eat lunch under while there.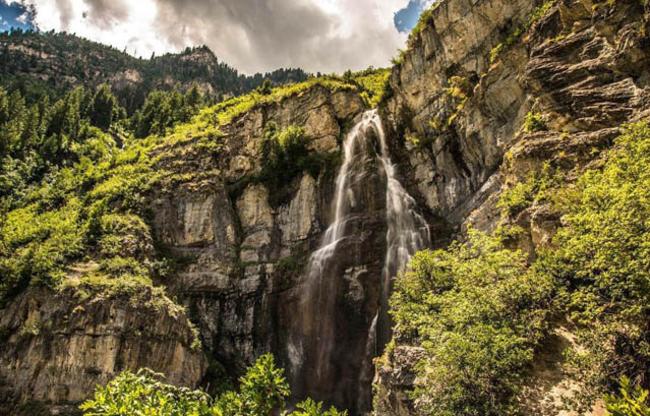 Another free and beautiful waterfall in the area is Stewart Falls. This popular waterfall requires about a three and a half mile hike (round trip) and is worth every step. On the way, look out for wildlife and then enjoy splashing in the water when you arrive.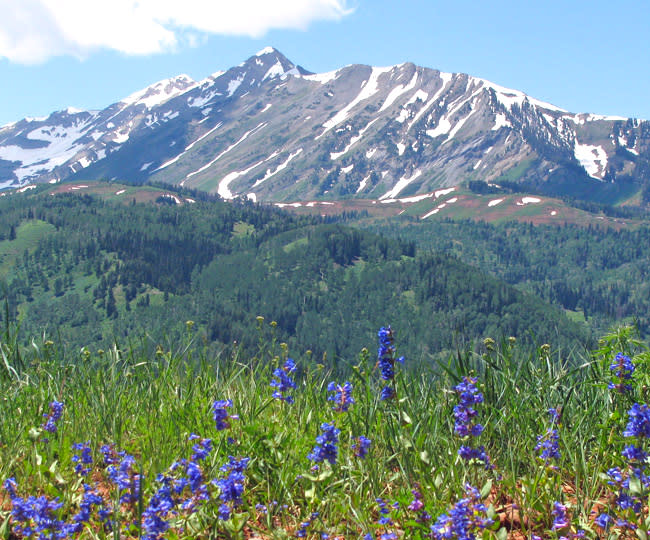 Hop in your car and head south for this free activity. There is so much to see along the drive, especially if you stop occasionally to take walks in the woods. Some beautiful and popular places to stop include Grotto Falls, Payson Lakes (there is a fee to enter this area), and Devil's Kitchen.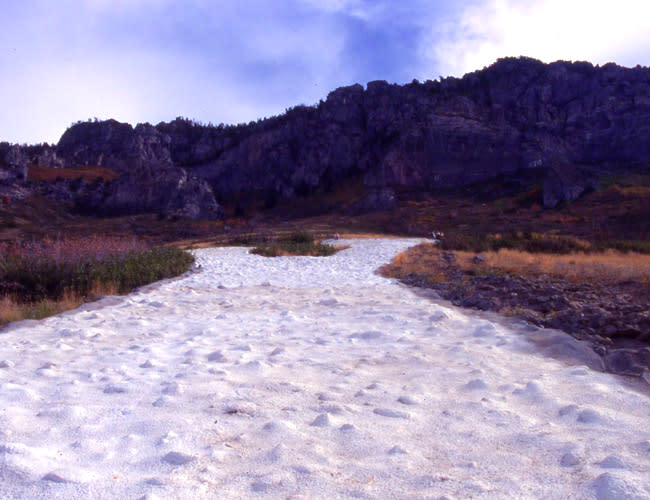 Hiking the Y is one of the most iconic hikes in Provo because of the large white Y on the mountain. It stands for "Young" in Brigham Young University, so it is especially popular among students and alumni. The hike itself is steep and somewhat strenuous, but not too long and has incredible views of Utah Valley at the end.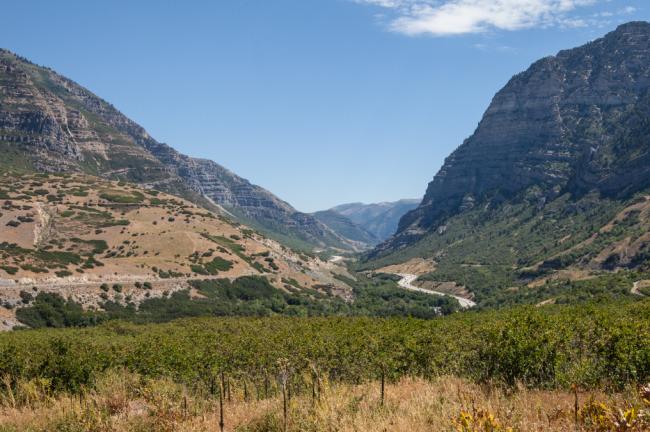 Provo Canyon is the gateway between Heber Valley/Park City and Provo. It is a beautiful drive along the Provo River, which you can tube or kayak down. There are also many parks along the way to stop and enjoy nature at, from Vivian Park to Big Springs Park.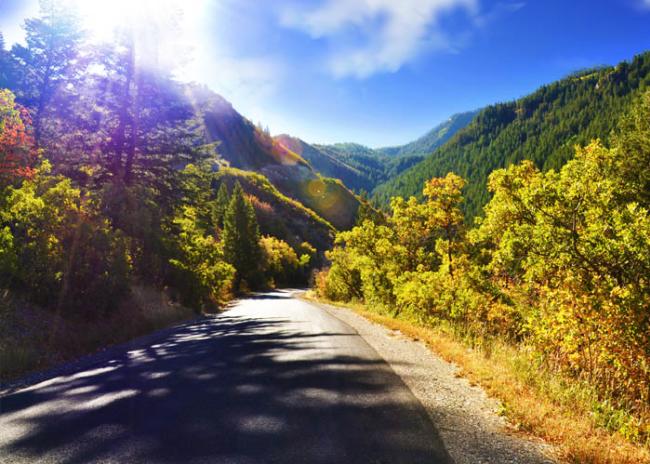 If you want to visit the Alpine Loop without paying, bypass the toll booth at the entrance and just drive through. This is allowed as long as you are not camping, recreating, or parking your car anywhere. The drive itself is beautiful, with views of the famous Mount Timpanogos, American Fork Canyon, and fields of aspen trees.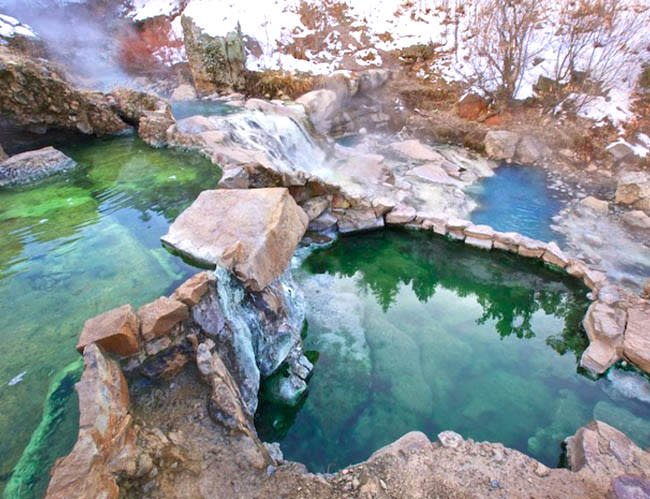 Fifth Water Hot Springs is a great adventure for any time of the year. Hike 2 and a half miles to striking blue natural hot pools of water and enjoy a soak in them. During the summer, cool off under the small waterfall before hiking back to your car. The parking lot gets very crowded year-round, so plan to hike a bit longer than the normal trail to avoid a ticket from parking on the side of the road.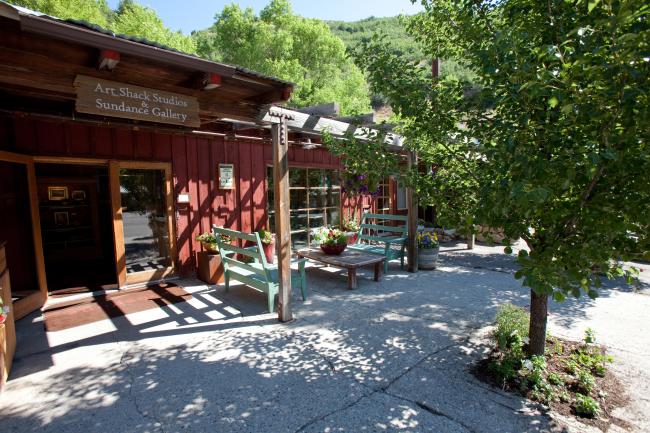 Although there are not many free activities at Sundance Mountain Resort, it is still worth visiting for the incredible ambiance and scenery. Walk around the grounds and take in the sights. During the summer and fall months, you may even be able to find a free event to attend while you're up there.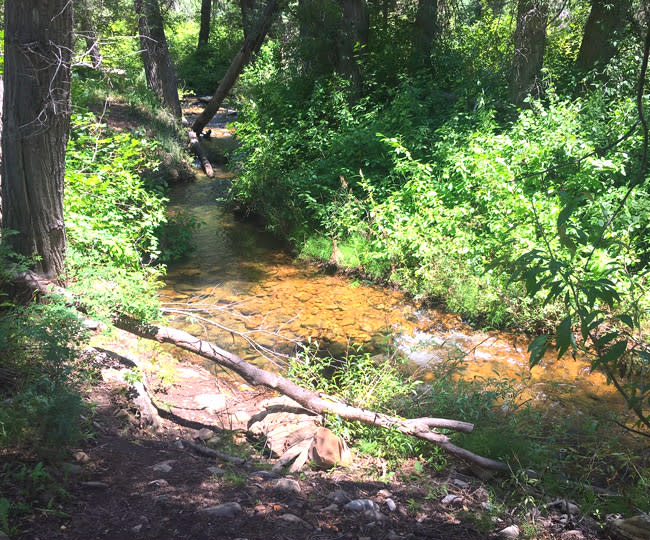 This lesser known canyon near Springville (20 minutes south of Provo) is beautiful to visit--whether you're driving, hiking, or camping. Jolley's Ranch provides a beautiful backdrop for family picnics and Wardsworth Creek Trail provides a secluded and shaded hike along a gorgeous river.
Local Favorites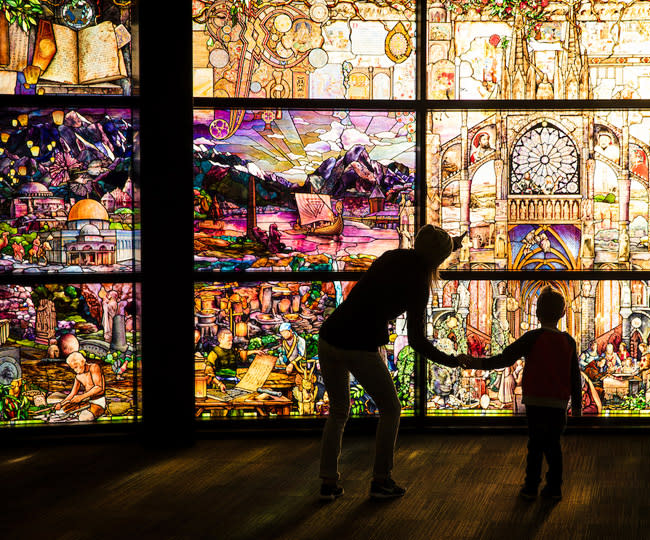 Tucked away inside UVU's Fulton Library, Roots of Knowledge is a gorgeous stained glass installation that spreads across the 10 foot by 200 foot wall. With 80 window panes, there is so much to find when looking closely at the depictions of knowledge through the ages.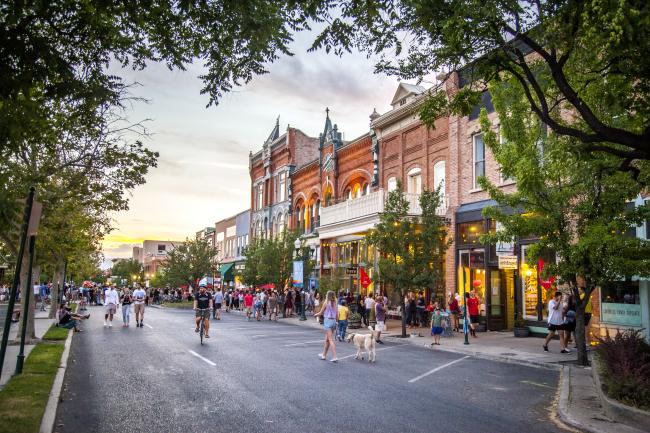 Picture Credit: @brendonanderson36
Walking around Downtown Provo is an exciting and free thing to do, especially in the evening when most people are playing downtown. There are several shops to window shop at, plenty of people watching to take part in, and a free art stroll every first Friday, showcasing local artwork in different businesses along Center Street and University Ave.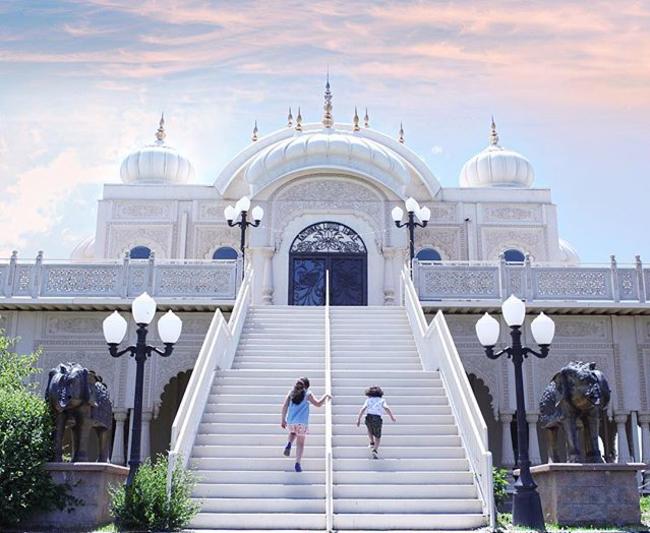 Learn about Hinduism and the Krishna Consciousness while taking a tour through the beautiful Krishna Temple in Spanish Fork. Tours are guided by a local who practices Hindu and offers insights into the religion and symbolism of the building. The tours are free of charge, but a reservation is strongly recommended.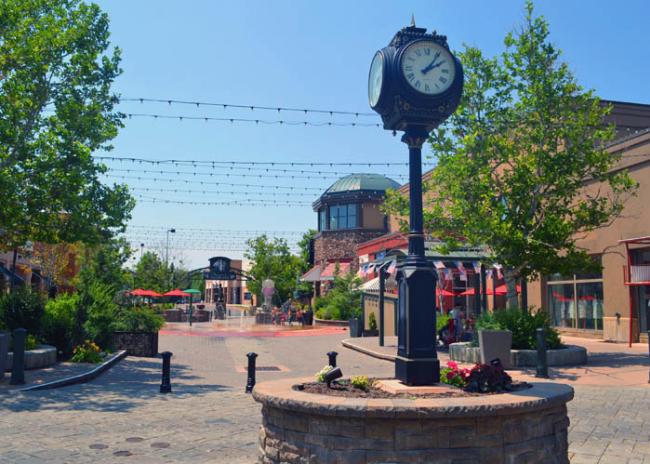 The Shops at Riverwoods is a cute area where locals love to congregate on the weekends. It is known for having local shops and restaurants, but you don't have to spend a penny to enjoy the atmosphere of the area. Window shop along the main hub and check out the statues and artwork adorning the street.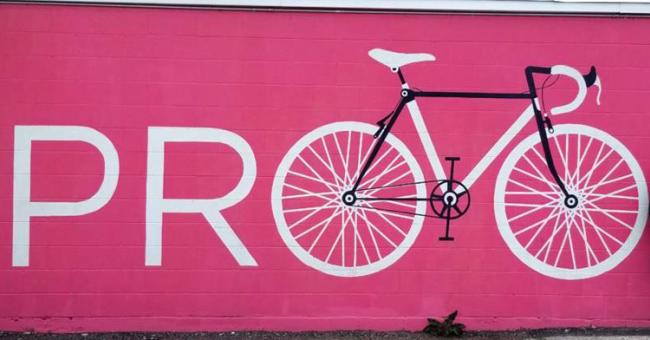 Downtown Provo is quickly becoming known for its colorful walls around every corner and inside every alleyway. Go on a mural hunt and discover the creative and artistic side of Utah Valley. You can find anything from dolphins to Albert Einstein to inspirational quotes.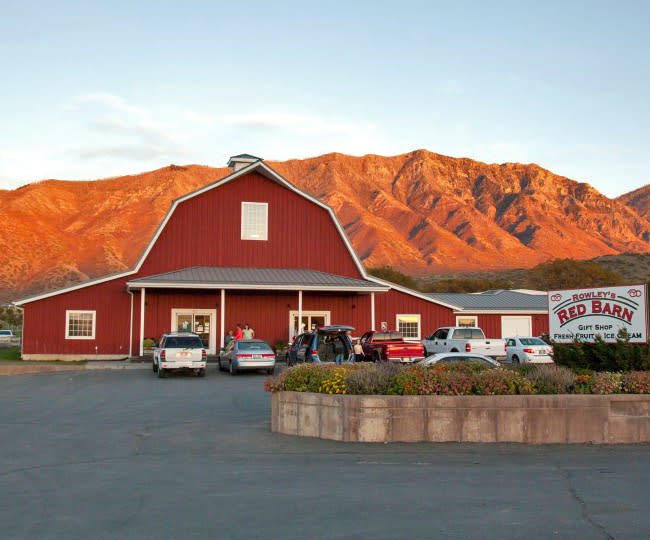 Take a stop on a drive south at Rowley's Red Barn, which is full of treats and goodies. Located on a 900-acre property surrounded by orchards, the Red Barn is the perfect place to take pictures and enjoy local and seasonal fruits, ice cream flavors, doughnuts, and apple juice.
With all the free things to do, you'll have plenty saved to splurge on some of the best attractions in Utah Valley, such as Thanksgiving Point, Evermore Park, and Sundance Mountain Resort activities! Take your Utah Valley staycation or vacation to the next level by checking out our things to do page or get more ideas on our free things to do page.